Over the summer, we created a list of art-related movies, documentaries, and TV shows to stream on-demand . As we approach the tail end of a manic Miami Art Week and gear up for holiday break, we can't wait to post up on the couch to hibernate and binge watch. To prepare, we've combed through streaming content (on Netflix, Hulu, HBO, and Amazon Prime) to find the best art-related movies and shows to binge watch. Whether you're actually trying to learn something, or just craving some eye candy, add these ten titles to watch list.
Struggle: The Life and Lost Art of Szukalski , 2018 (Netflix)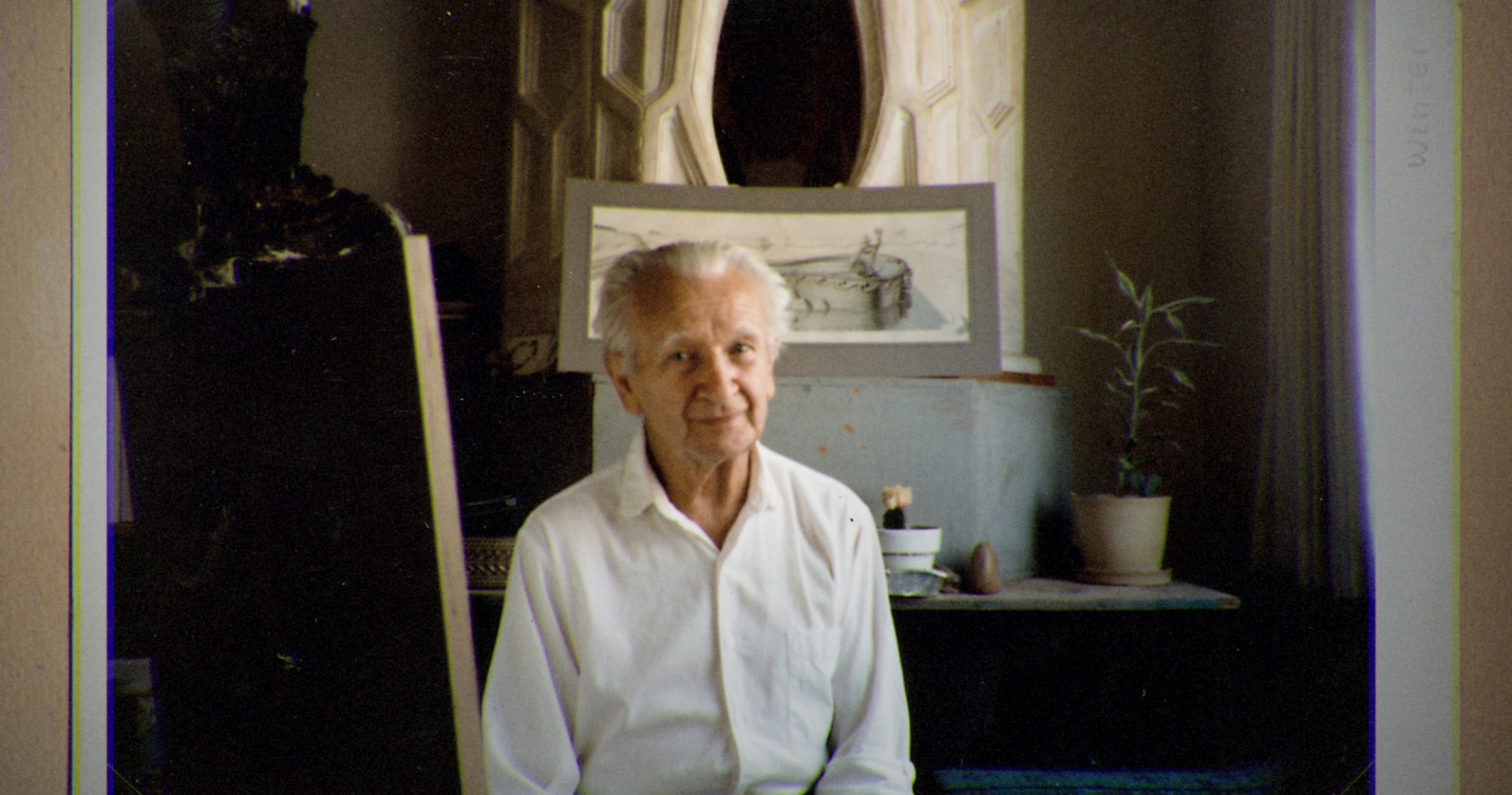 Photo of Stanislav Szukalski. Image via International Documentary Filmfestival Amsterdam.
Releasing on December 21 st , this documentary recounts the remarkable life and work of the overlooked Polish-American artist Stanislav Szukalski (1893 – 1987). A one-time renowned avant-garde artist in Chicago and pre-war Poland, Szukalski ended up leading a humble, mysterious existence in Burbank, California. Filmed by art aficionado Glenn Bray (who was a friend of Szukalski), and produced by the art-collecting Leonardo DiCaprio, the film unveils Szukalski's astoundingly twisted life story.
Random Acts of Flyness , 2018 (HBO)
From the brilliant mind of multimedia artist Terence Nance, this new late-night series examines the contemporary black American experience in a non-linear, stream-of-conscious format. It's unlike anything else on TV right now (or ever), and feels more like video art than a television program. During a post-screen Q&A with HBO, Nance described the concept as "art-first black moving images." We're thrilled that HBO has renewed the series for a second season.
Loving Vincent , 2017 (Hulu)
Nominated for "Best Animated Feature" at this year's Oscars, Loving Vincent is a dramatic biopic about Post-Impressionist painter Vincent van Gogh, and the circumstances surrounding his death. Hugh Welchman wrote and directed the film with his wife, painter Dorota Kobiela. It's the world's first fully painted feature film, employing the same technique as van Gogh, which makes it a truly unique and exciting viewing experience.
Marcus Jansen: Examine and Report , 2017 (Amazon)
Who doesn't love a good rags-to-riches tale? This documentary is an in-depth look at the artist (and Desert Storm veteran) Marcus Jansen, who went from selling his art on the New York City street corner of Prince and Broadway to exhibiting in museums internationally. He's been referred to as a "cartographer of conflict," as his work critically documents a chaotic post-9/11 era. The film features influential art critics and gallerists who were involved in Jansen's come up.
Fake or Fortune, 2011 - 2018 (Netflix)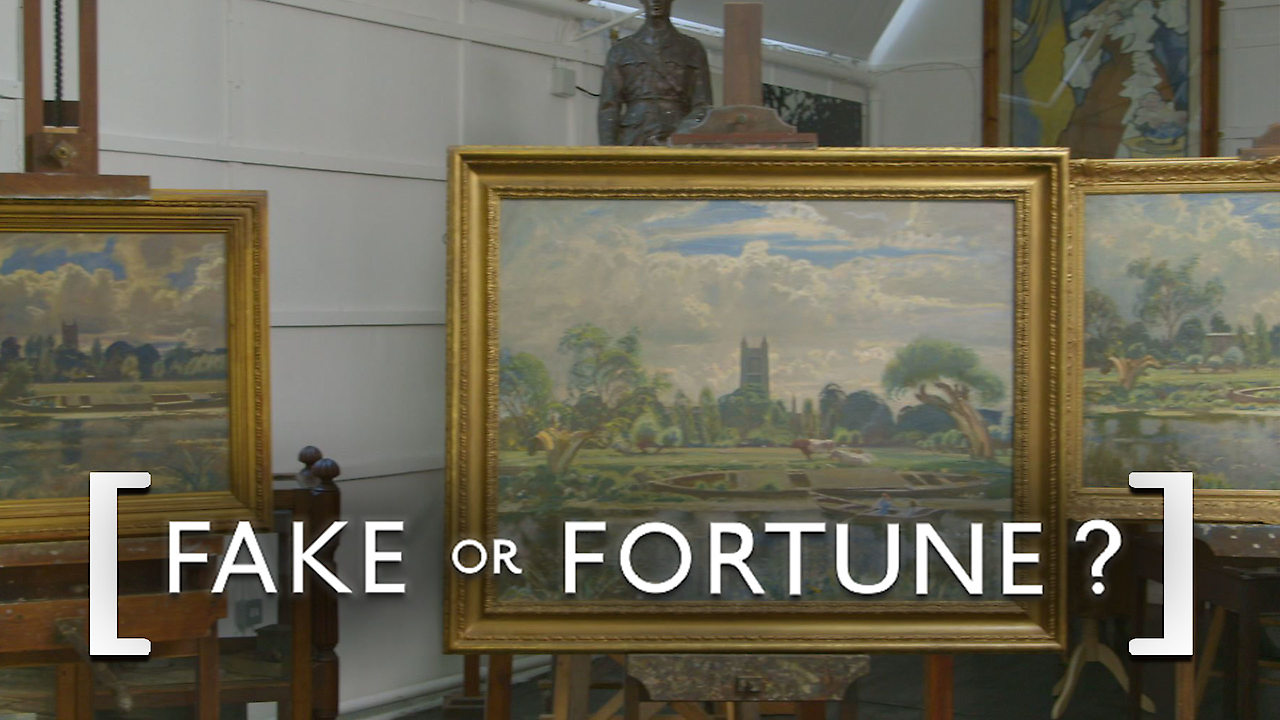 Image via Netflix.
One of the UK's most popular shows about art, BBC's series Fake or Fortune , is now on Netflix. In each episode, art dealer and art historian Philip Mould and journalist Fiona Bruce investigate the authenticity of a single artwork. Like MythBusters for art, the show utilizes scientific methods to separate real works of art from impressive forgeries. Just in the span of one episode we learned a lot about some very new and high-tech technology that's changing how art history is made... and made us wonder why we didn't pursue careers as "art detectives."
Marie Antoinette, 2006 (Netflix)
Despite this Sofia Coppola film getting booed when it premiered at Cannes in 2006, it's become a cult classic. The movie's lack of historical context and political accuracy upset historians like Jean Tulard, who said the film was "Versailles in Hollywood sauce"—but that's exactly why we love it. Coppola is the first filmmaker to have gained extensive access to the Palace of Versailles by the French government, and shots of the iconic historical monument are aesthetically stunning and fun. She's also an art collector— see who she collects here.
Brillo Box (3¢ Off) , 2016 (HBO)
In 1969, Lisanne Skylar's parents bought an Andy Warhol sculpture, Brillo Box (3¢ Off) for $1,000. Skylar's film documents the path of ownership that this artwork traveled, after her father traded it for a Peter Young drawing in 1971. Ultimately (spoiler alert!), Skylar captures its auction sale in New York at Christie's, where the piece sells for more than $3 million.
Midnight in Paris , 2011 (Hulu)
Woody Allen's fantasy, romance film is hard for art history enthusiasts not to love. The main character, Gil Pender (Owen Wilson), is vacationing in Paris with his fiancée (Rachel McAdams) when he gets swept back in time to the 1920s for a night. Not only does he fall in love with Picasso 's mistress and meets Salvador Dalí (played by Adrien Brody), but Henri Matisse also appears in the film.
The Price of Everything , 2018 (HBO)
Last month, HBO aired its new documentary The Price of Everything . The film explores the forces that shape the money-fueled contemporary art market. Filmmaker, Nathaniel Kahn, interviews art world players like artists Larry Poons and Jeff Koons , art critic Jerry Saltz, and Sotheby's powerhouse Amy Cappellazzo— who we caught up with about her take on the film .
Spring Breakers , 2013 (Netflix)
If you still haven't seen Harmony Korine 's Spring Breakers it's definitely worth a watch. The filmmaker and artist (represented by Gagosian) created a highly entertaining "dramedy" where a college spring break trip turns violent thanks to drug dealer and rapper, Alien (James Franco). In 2016, MoMA acquired the film as part of their permanent collection.
[related-works-module]
RELATED ARTICLES:
10 Art Documentaries to (Constructively) Binge Watch Over the Holidays
10 Things to Know About Harmony Korine—The "Kids" (1995) Filmmaker Turned Gagosian Artist
Who Does Sofia Coppola Collect? See Inside the "Virgin Suicides" Auteur's Dreamy Art Collection
"Art Has Always Been A Global Asset Class": Amy Cappellazzo on HBO's Exposé About Art and Wealth