Unlike most museum curators, who curate exhibitions in one museum location, 21c Museum Hotel's curator Alice Gray Stites curates exhibitions and oversees commissions across venues in seven different U.S. cities: Bentonville (AR), Cincinnati (OH), Durham (NC), Lexington (KY), Louisville (KY), Nasvhille (TN), and Oklahoma City (OK).
Before her role at 21c (where in addition to curating, Stites oversees cultural porgraming and acquisitions in collaboration with founders Steve Wilson and Laura Lee Brown), Stites was the director of artwithoutwalls, adjunct curator for the Speed Art Museum, and had served in various roles for ARTnews, Contemporanea, and Art & Auction.
Here, the ambitious curator shares her thoughts on her favorite works from Artspace's exclusive preview of NADA's upcoming art fair in Miami, opening December 7th. Browse the full preview here.
JOHN GERRARD
Flag (Nile) (2017)
Simon Preston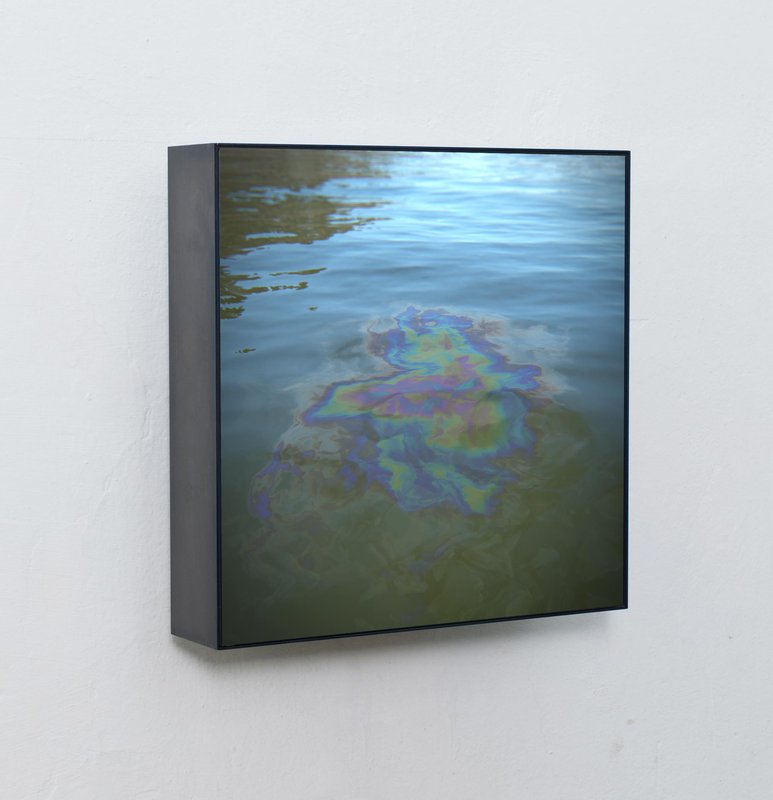 I've been following John Gerrard's work since borrowing his Cuban School for a 2014 21c exhibition entitled "Transporting Transformation." Gerrard's digital simulations are both visually and conceptually compelling critiques of how political and economic power structures shape environmental conditions. This close up of an oil spill is related to the artist's large-scale work commissioned earlier this year by London's Somerset House, which depicts the American flag as plumes of black smoke, digitally installed on the site where oil was first discovered in the U.S. Flag (Nile) references the current dependence of the U.S. on middle eastern oil reserves, the pollution of water resources worldwide, and a host of issues surrounding contemporary geopolitics.
KATHERINE BRADFORD
Pool Party, 2017
Adams and Ollman


Portland-based gallery Adams and Ollman is bringing works by two outstanding female painters to NADA this year, Katherine Bradford and Joan Nelson. Bradford's colorful, figurative paintings capture motion and emotion, revealing the subtle drama of everyday life. Bradford finds—and depicts—the magic in the seemingly mundane.
JOAN NELSON
Untitled, 2014
Adams and Ollman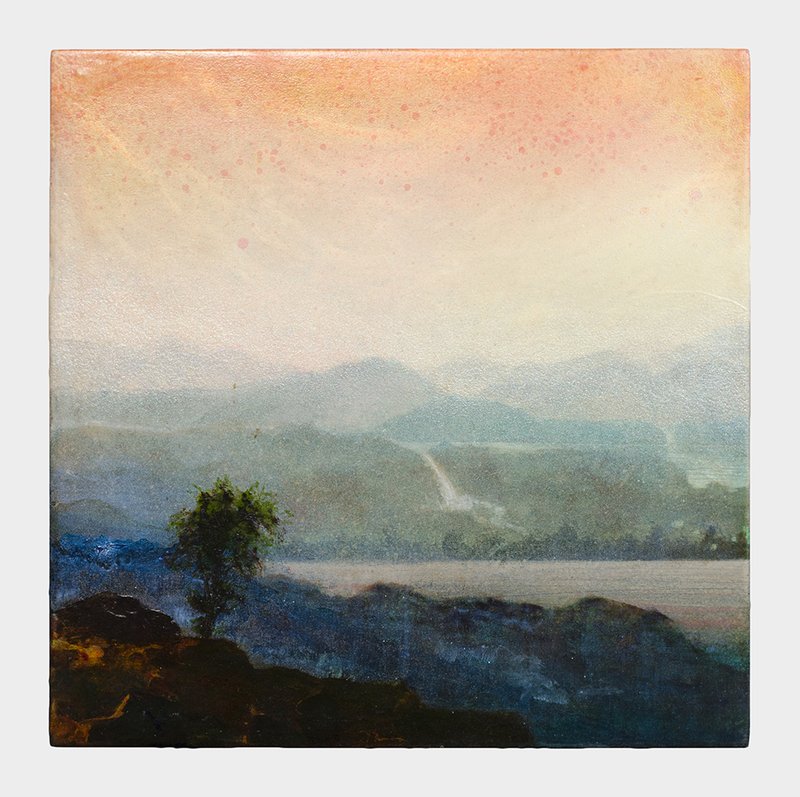 Like Bradford, Joan Nelson leaves specificity of time and place out of her paintings, offering new perspectives on landscape imagery both past and present. Inspired by landscape painters such as Albrecht Altdorfer, Albert Bierstadt, Edward Hicks, and Caspar David Friedrich, Nelson combines images of the natural world with her own memories, experiences, and emotions, transforming the nineteenth-century notion of the sublime into a distinctive, personal response to the aesthetic construction of contemporary landscape art.
PAUL KOPKAU
Modulor, 2017
321 Gallery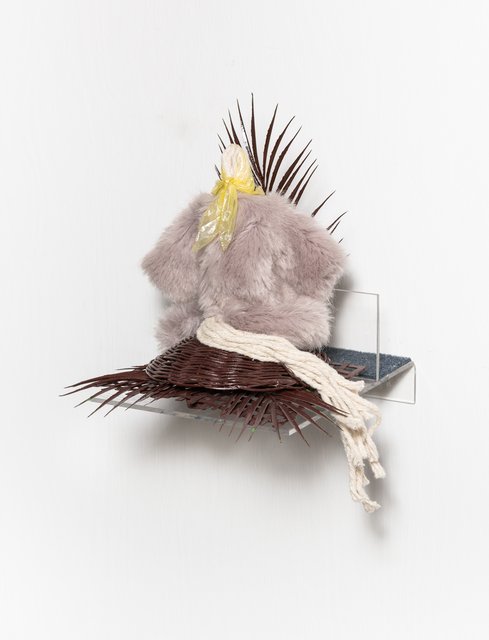 Hybridity is a recurrent theme in the 21c program (21c itself is a hybrid!), so I am drawn to artwork that looks like a genetic recombinant. Paul Kopkau's Modular is made with Perspex, acrylic fur, mop yarn, plastic sheeting, pine, spray paint, and is related to a series the artist has created in response to Le Corbusier's modular designs for his idea of the modern city. Kopkau's use of inexpensive, everyday materials suggests a new perspective on the urban experience: in the 21st century, modular housing will need to incorporate whatever is on hand and can easily be moved.
PAUL P
Untitled, 2017
Cooper Cole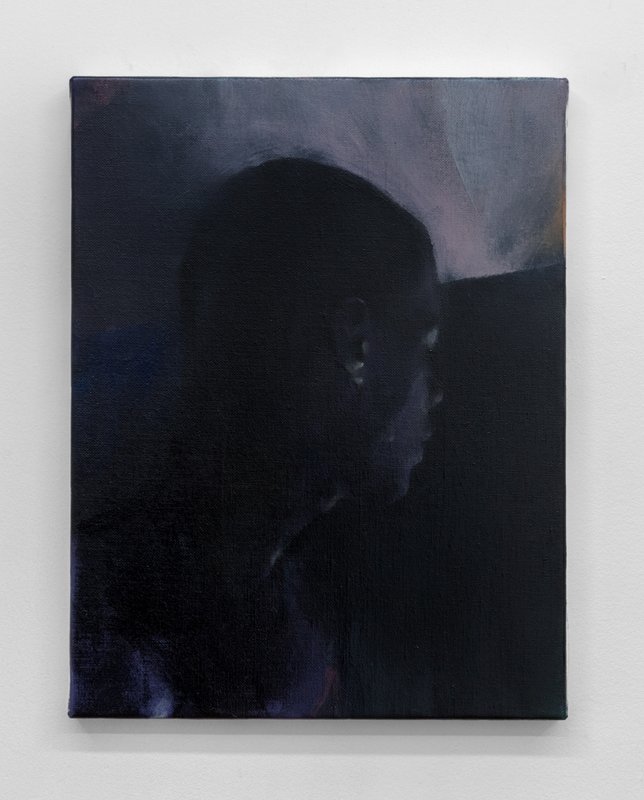 The Canadian painter Paul P creates luminous portraits, often small in scale, yet highly evocative and resonant in their rendering of young male beauty. His works highlight a delicate sensuality and vulnerability—aspects of masculinity well worth consideration today.
ALYSON SHOTZ
Visible Light, 2017
Derek Eller Gallery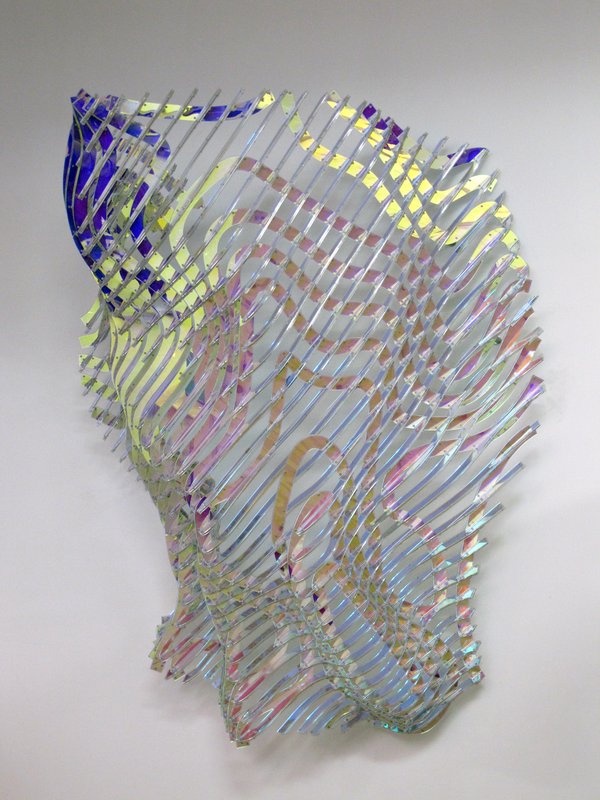 Alyson Shotz and I got to know each other well while working on a 2010 exhibition at the US Ambassador's Residence in Stockholm: the eruption of the volcano in Iceland extended a few days' installation to nearly two weeks! Shotz, whose interests include mathematics, cosmology, and astrophysics, uses a range of materials—thread, wire, glass, plastic lenses, acrylic—in her highly sophisticated investigations into the nature of space and perception.  Here, dichroic acrylic on aluminum infuses the dynamic geometry of Shotz's sculpture with light, color, and movement. An earlier work made with magnifying glass lenses, Small Universe, is currently on view at 21c Bentonville in "Seeing Now."
JANSSON STEGNER
Dora, 2017
Nino Mier Gallery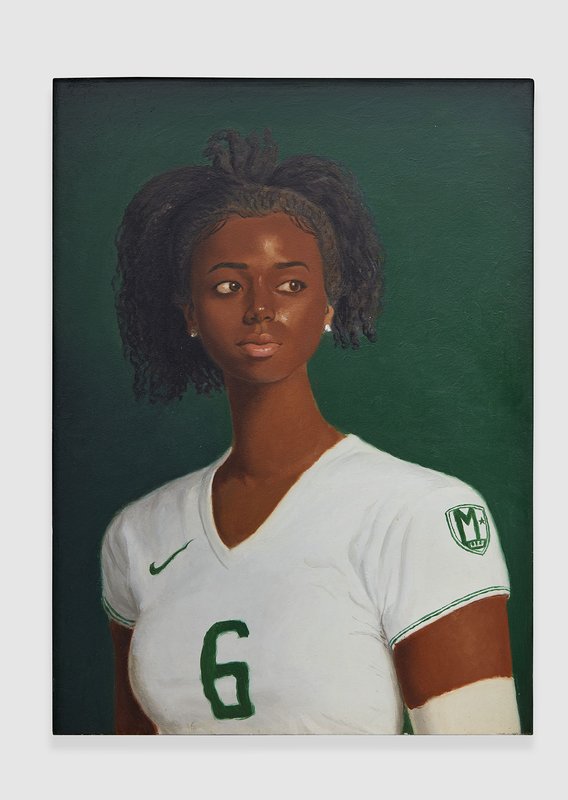 Dora brings to mind some of the imagery featured in the exhibition currently on view at 21c Louisville, "Pop Stars! Popular Culture and Contemporary Art." While not based upon a specific person, Stegner's portraits are evocative; this young woman is portrayed as a star athlete, directly confronting the viewer's gaze with self-possession. The subject's pose, posture, and features are exaggerated in a contemporary mannerist style: indeed, the artist says she is inspired by artists associated with "Weird Figuration—Schiele, Dix, Grosz, Balthus, El Greco, Ingres, Ensor, and Alice Neel are but a few of them. I like to think of my work as a continuation of this long-running tradition…. They are not a reflection of reality, but a suggestion of what reality could be."
RELATED ARTICLE:
Kickstarter Art Director Patton Hindel's Favorite Artworks from NADA Miami Beach 2017