Formerly serving as the deputy director and chief curator of the Dallas Contemporary, Justine Ludwig is now the newly minted executive director of Creative Time, New York's socially engaged public art non-profit. In anticipation of Untitled Art, Miami Beach (December 5th through 9th), Ludwig describes her seven favorite works from the fair. Check out the Untitled, Art preview, exclusively on Artspace, to chose your own favorites.
FAIG AHMED
Wave Function, 2016
Sapar Contemporary, New York
Booth #B27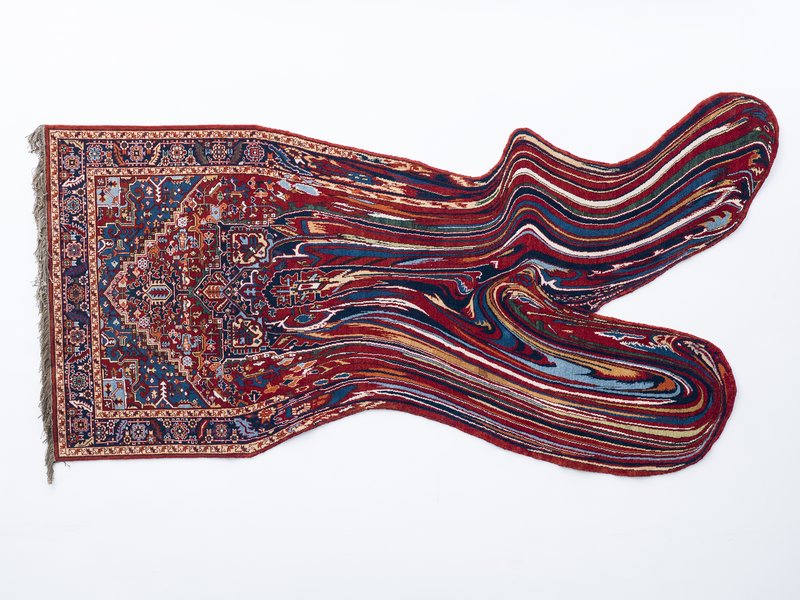 Faig Ahmed's sculptures are surreal interpretations of traditional rugs from his home country of Azerbaijan. The wool carpets stretch and drip, simultaneously evoking digital distortion and globalization.
NOÉMIE GOUDAL
In Search of the First Line III, 2014
Edel Assanti, London
Booth #B20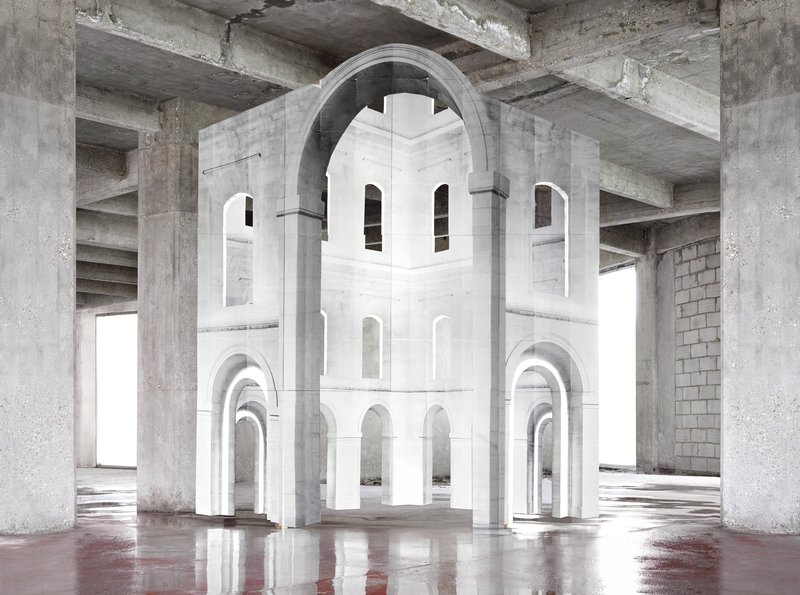 Noémie Goudal's architectural reimaginings are both familiar and surreal, engrossing and disorienting. Her constructed photographs often blur the boundary between reality and fiction and exploit the truth associated with the documentary image.
TRENTON DOYLE HANCOCK
Torpedoboy Takes on a Unit of Darkness Babies, 2015
Shulamit Nazarian, Los Angeles
Booth #A8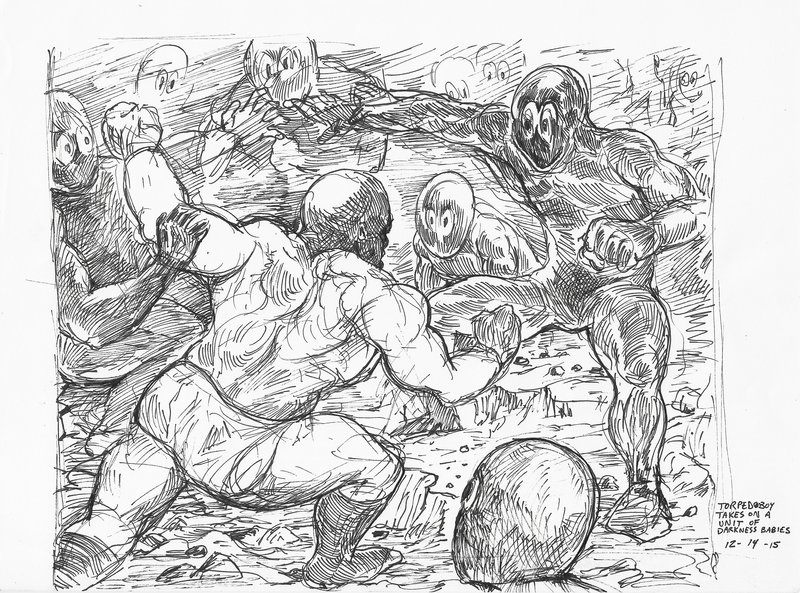 Trenton Doyle Hancock's work is built upon unique and fully realized comic book and action figure world featuring protagonist, and stand-in for Hancock himself, Torpedobody. The works are hypnotic portals into another world running parallel to our own.
LILIANA PORTER
Man Drawing III, 2018
Espacio Minimo, Madrid
Booth #D6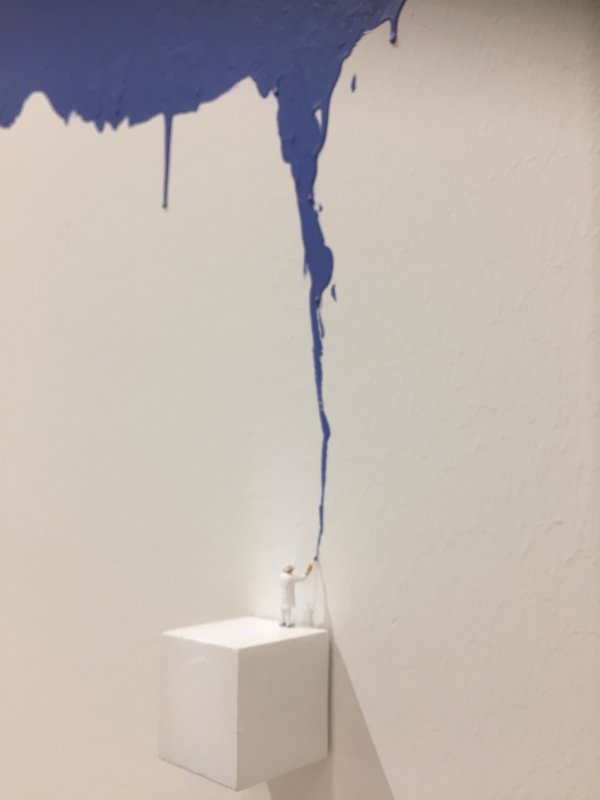 Liliana Porter's poetic microcosms always capture the imagination. Her miniature figures take on monumental tasks and speak to psychology, aspiration, and mythology.
PAUL MPAGI SEPUYA
Darkroom Mirror Study (0X5A2202), 2018
Yancey Richardson Gallery, New York
Booth #C6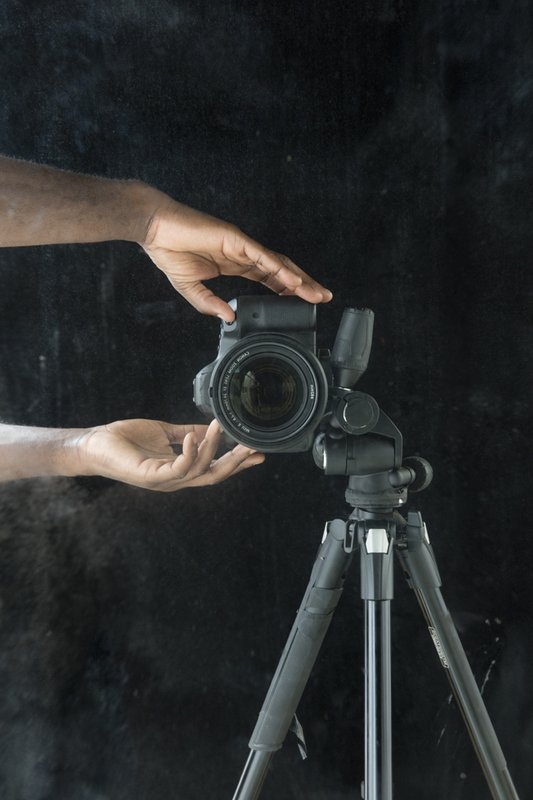 Paul Mpagi Sepuya's portraiture interrogates and subverts the relationship between artist and subject and brings to the forefront themes of visibility and objectification. Often exposing the tools used to create the image, Sepuya uses the camera to serve as a human surrogate.
EDRA SOTO
Open 24 Hours, 2018
Luis de Jesus, Los Angeles
Booth #A25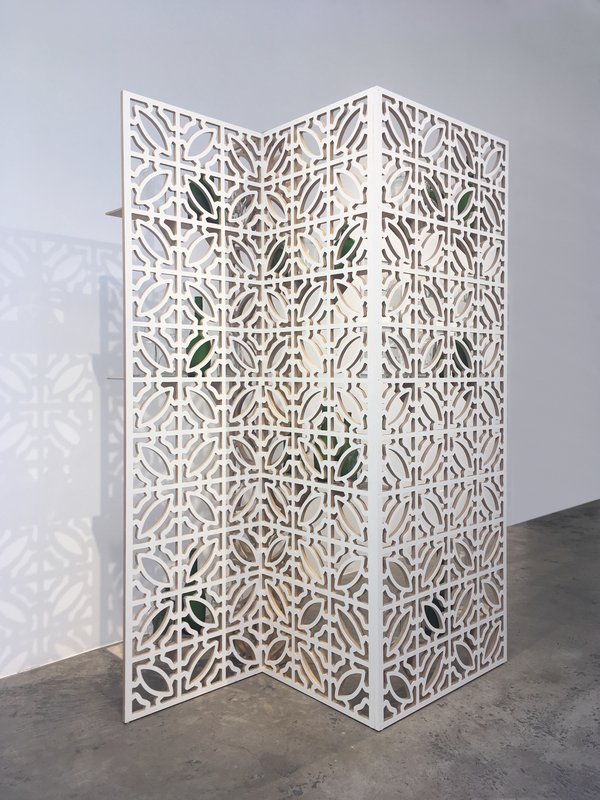 Edra Soto's Open 24 Hours is an exploration of consumption, waste, and vernacular architecture. Discarded liquor bottles accumulated during Soto's daily walks through East Garfield Park in Chicago are transformed into jewel-like totems. Rejas, decorative iron screens enclosing outdoor domestic areas in Puerto-Rico, also serves as an influence on the work—highlighting an interplay between security and ornamentation. They are beautiful, haunting, socially conscious works.
AMÉLIE BOUVIER
Pickering's Harem #18, 2018
Harlan Levey Projects, Brussels
Booth #C2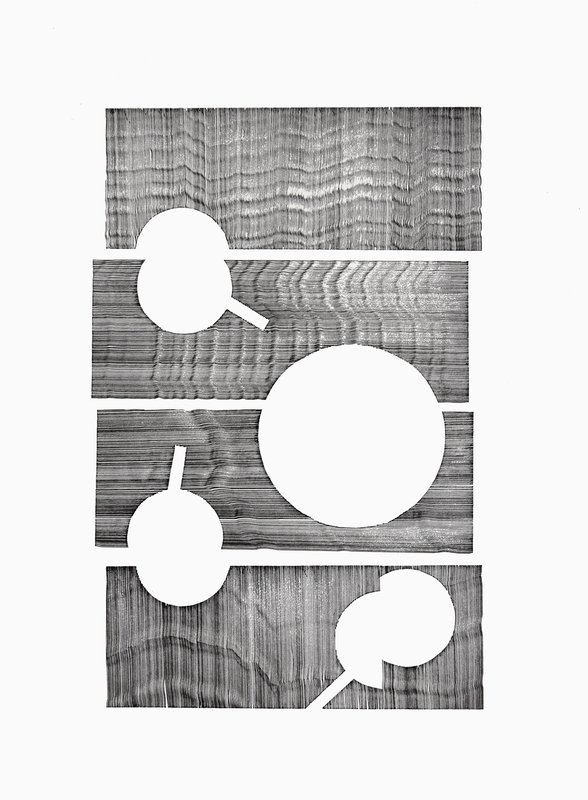 Amélie Bouvier's intergalactic explorations manifest as drawings that reveal themselves and evolve over time. It is the kind of work intended for contemplation. Pickering's Harem is a nod to the women who worked at the Harvard Observatory processing astronomical data, but often go unattributed for their contributions to the field.
RELATED WORKS:
NADA Miami 2018 Preview: Marciano Foundation's Jamie Manné Picks Her Favorites
NADA Miami 2018 Preview: Artist And Dealer Margaret Lee Shares Her Favorite Works
Untitled Art, Miami Beach Preview: Ace Hotel's Kelly Sawdon Describes Her Favorite Works
Untitled Art, Miami Beach Preview: Visual AIDS Executive Director Esther McGowan Picks Her Favorites