Collector Spotlight highlights exciting collectors in Artspace's global community.
NAME: Debbie Millman
JOB: I do a lot of different things! I am the chair of the Masters in Branding graduate program at the School of Visual Arts in New York, the editorial and creative director of Print magazine, the chief marketing officer of the consultancy firm Sterling Brands, and the host of Design Matters, the world's first podcast about design. I like to keep busy.
HOMETOWN: I am a native New Yorker; I've lived in Brooklyn, Queens and Staten Island, and for the past 33 years I've lived in the Chelsea neighborhood of Manhattan.
LATEST ART PURCHASE: The last piece I bought on Artspace was Lesley Dill 's Slut Paper Cutout . I love anything with typography and the piece is a little paper-and-thread sculpture with the word "SLUT" demarking a female figure. I am also a big, big fan of Lesley Dill's work and Artspace has a great collection of her pieces .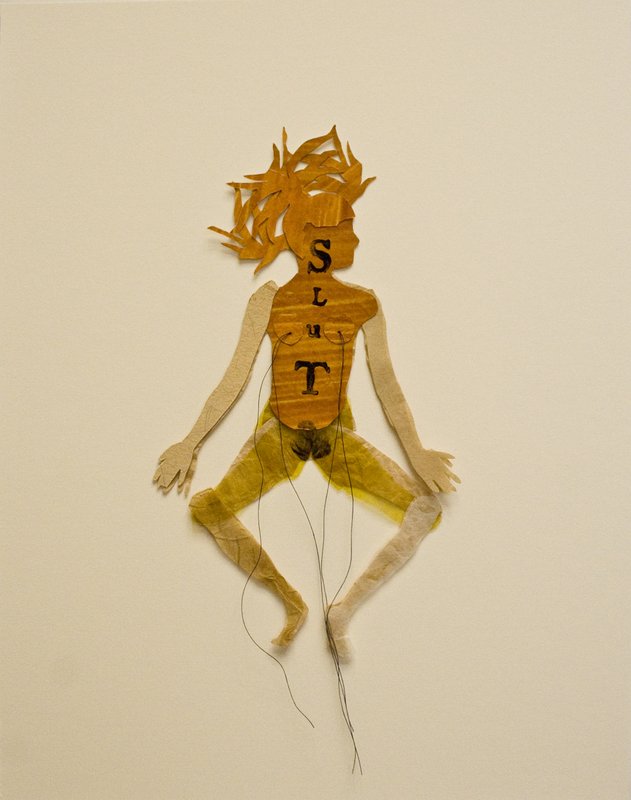 Slut Paper Cutout by Lesley Dill . More works by the artist are available here .
WISH LIST: I'd love to acquire the Ida Applebroog piece Vellum Sketches II . It seems to be a combination of graphic novel frames, comic sketches, and art-direction notations. I am crazy about it.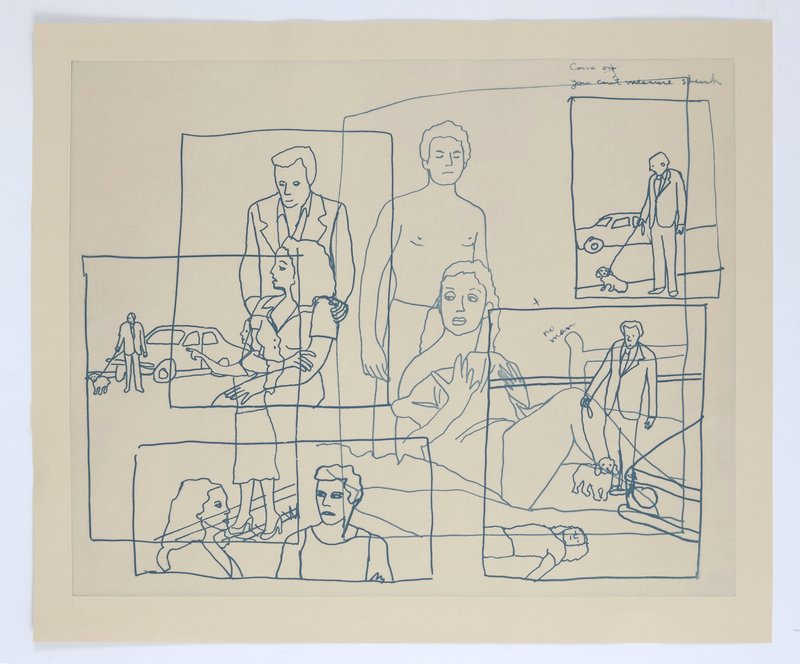 Ida Applebroog's Vellum Sketches II, available on Artspace
WHAT DEBBIE'S COLLECTION SAYS ABOUT HER: I'd like to think that my collection indicates that I am fascinated by the intersection of art and language and visual storytelling. Oh, and that I have absolutely flawless taste in prints and multiples.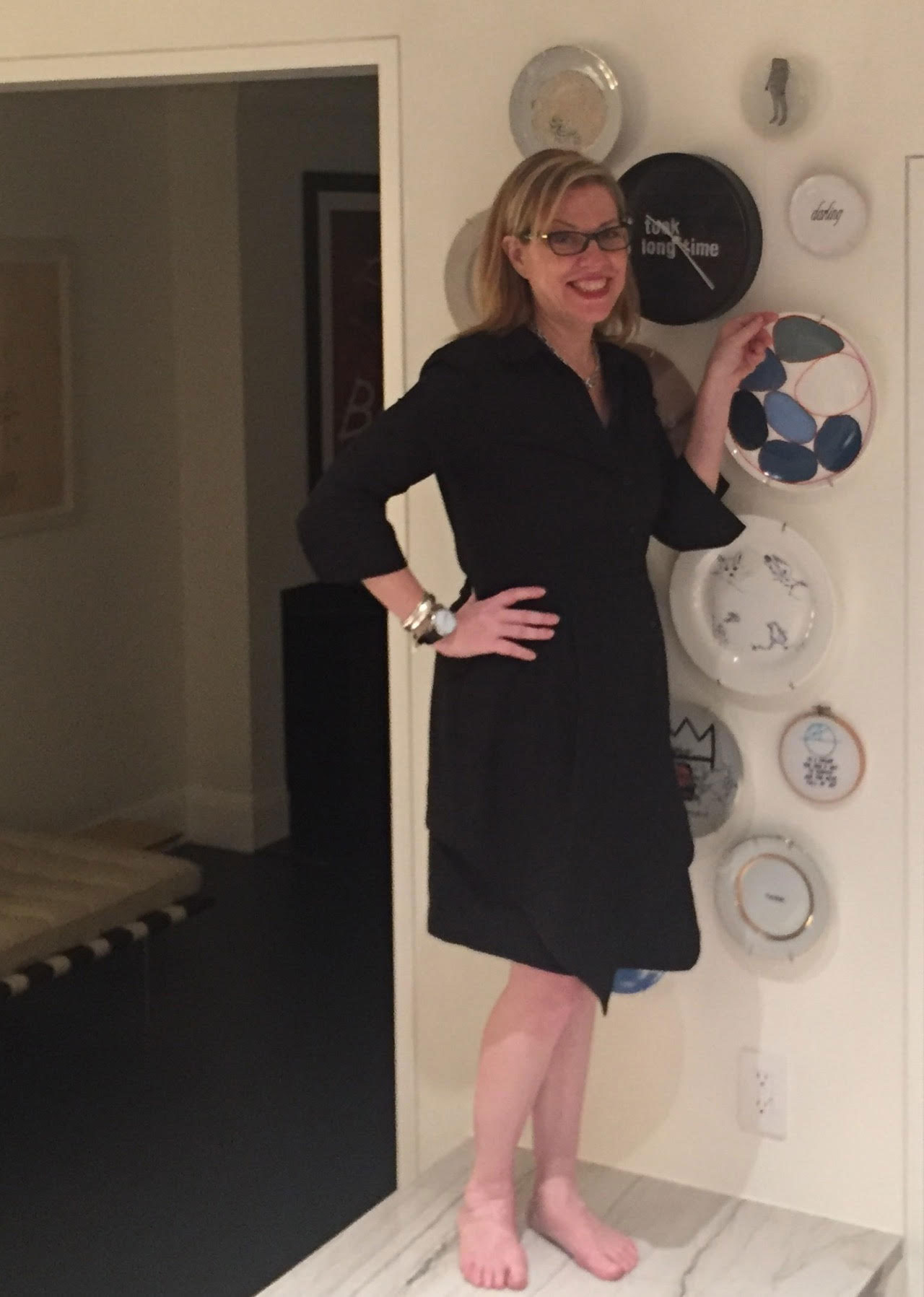 Millman stands with several Artspace tabletop pieces by artists like Diem Chau , Jean-Michel Basquiat and Tracey Emin .
[related-works-module]