1. Though Mimi Gross certainly has refined her unique style down to a T, she doesn't stick to one scale. Her works range from tiny two-dimensional paintings to giant public sculptures and installations. In 1975 she teamed up with CreativeTime and Red Grooms to produce the famed Ruckus Manhattan , a multimedia out-of-scale model of the city, constructed from papier-mâché, wood, fiberglass, plastic, and vinyl. The model included landmarks like the Apollo Theater, the Stock Exchange floor, the World Trade Center, and Central Park.
2. New Yorkers get to experience Gross's work out in the wild (like her whimsical playground in Robert Venable Park)—but that doesn't mean that fans all over the world can't enjoy her work too. The Question is 12.5 inches by 10 inches—the perfect size to bring into your home, where ever it is you happen to live.
3. If you collect the work of Gross, you're in good company. Institutions like the Metropolitan Museum of Art, the Art Institute of Chicago, The Brooklyn Museum, the Hirschhorn Museum and Sculpture Garden, the Museum of Contemporary Art in Los Angeles, the Jewish Museum collect Gross too.
4. Why collect yet another rectangular, two-dimensional painting when you can have a unique cut-out shape and three-dimensional relief? Gross's paintings are sculpture- like , without taking up floor space.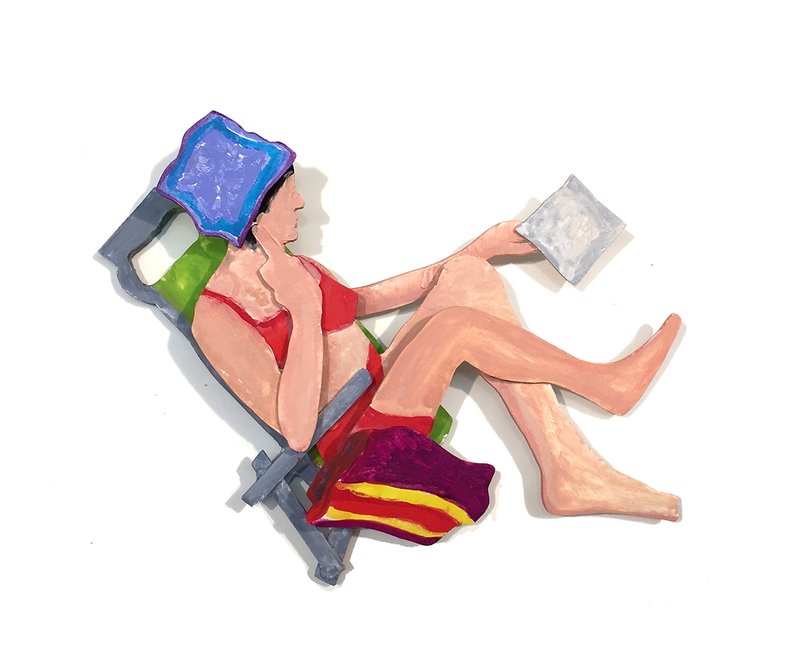 The Question is available on Artspace for $1,800 or as low as $159/month
[related-works-module]