Nobody in the world doesn't want a Warhol. But very, very few people can afford one. After Andy Warhol, on the other hand, has been producing reproductions of iconic Warhol works since his death in 1987—and they're actually reletively affordable. Here are 5 reasons to collect these Marilyn and Flower prints:
1. In 1967 after Marilyn Monroe's shocking death, Andy Warhol created a series of silkscreens known as the Marilyn Series. The first set of prints was published by Factory Additions, and auction at around $100,000 per print. In 1970, these original silkscreens were reproduced in 10 new color variations by Sunday B Morning prints. Typical of his inconsistent, irreverent style, many of these prints were signed "This is not me. Andy Warhol."
2. In 2011 Sunday B. Morning printed a new series of Marilyn prints—available here on Artspace. Collect Warhol's most iconic image, but at a price that won't break the bank. (Note: this article previously erroneously stated that "these prints are recognized as authentic reproductions in Andy Warhol's catalogue raisonné." This is not the case.)
4. Sunday B. Morning also produced a series of flower prints known as the Blue Ink series (they're stamped on the back with blue ink.) They're produced with the same quality as Warhol's first Marilyn screenprints—the difference is they're actually attainable.
5. These prints are screenprinted using the same methods Andy pioneered in his Factory. They're printed on archival museum board, at 36 by 36 inches. Frame them to really make them POP!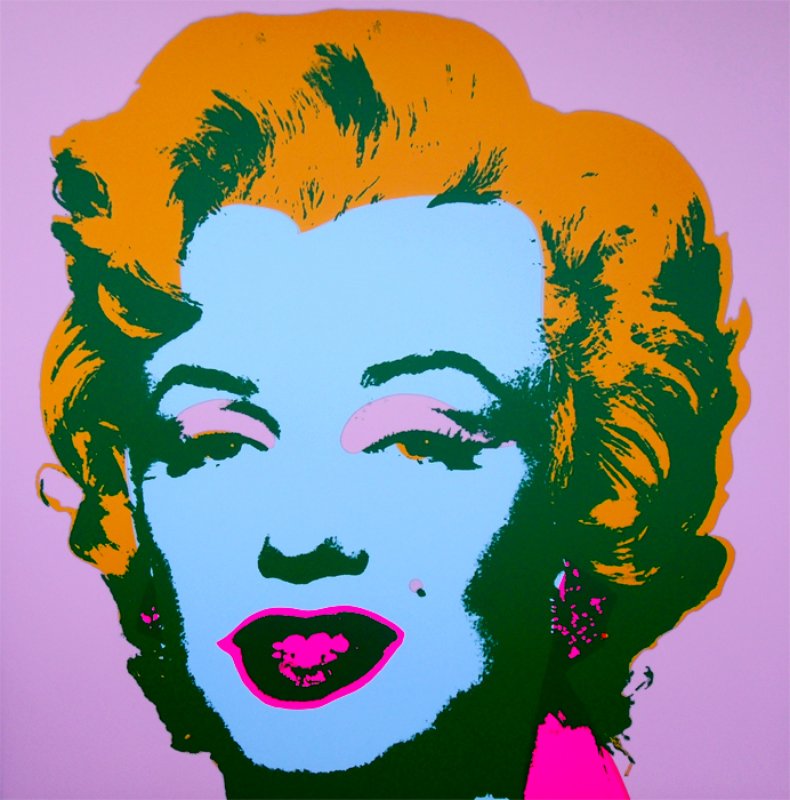 Marilyn 11.28 (2011) is available on Artspace for $525 or as low as $40/month
For more color variatios of this print, or to see Flower variations, click here
[related-works-module]