Artspace's advisor, Hannah Flegelman, recently wrote about the artworks in her cart. Jonas Wood 's Clipping was one of the six that made the cut. Here are her reasons why:
Jonas Wood's paintings have crossed the million-dollar mark in both primary and secondary markets (he's represented by mega-dealer Larry Gagosian) but his canvases are so big you'd need to build a barn to house them. This limited edition scarf fits anywhere, and at just $500 it's actually affordable.

The ultra-cool publisher and gallery Karma just released a new book of Wood's paintings from his "Clippings" series—the series from which this image is taken. Now Brooklyn-based Massif Central has teamed up with the artist to produce this limited edition—the fourth in a series (the first three are all sold out!)

Though you can wear this scarf around your neck and look absolutely fabulous, you can also frame it or hang it like a tapestry. A 51-inch square, it's large enough to look great right above the bed or the couch. You can never have too many plants!

Give the gift of art. The holidays are coming up and this year, Santa's elf is Jonas Wood.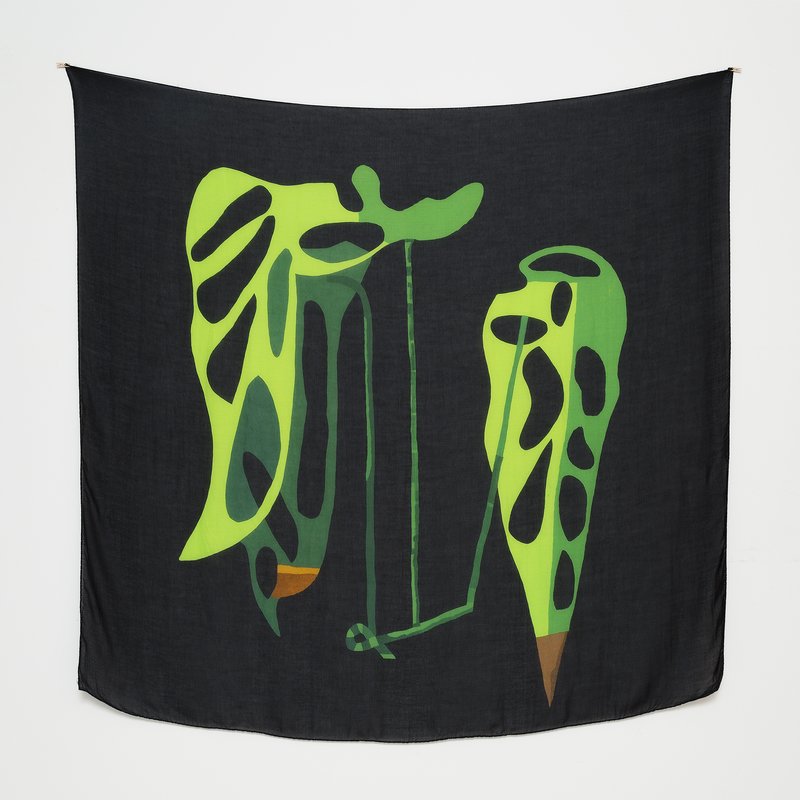 Jonas Wood, Clippings (2017) is available for $500 or as low as $500 per month