4 reasons to collect Laure Prouvost's "bossy" prints:
1. Quickly on the rise thanks to her groundbreaking experimental video installations, Laure Prouvost takes a comical approach to conflating the medium and the message. The prints in this series have a will of their own, perpetually dissatisfied in their current states.
2. The French, London-based artist is currently exhibiting in a group show at Ghebaly Gallery in Los Angeles, where the artist is showing a video animation of text pronouncements that, "with their humorous and casually poetic use of language, emblematize Prouvost's larger consideration of labor, fantasy, and pleasure," according to the press release.
3. Prouvost has exhibited at the Tate Britain, Whitechapel Gallery, the New Museum, and the Centre for Contemporary Arts in Glasgow, among others. Join these prestigious institutions in collecting her work.
4. Get creative with where you hang your Prouvost. How high will you hang Ideally this print would be hanged higher?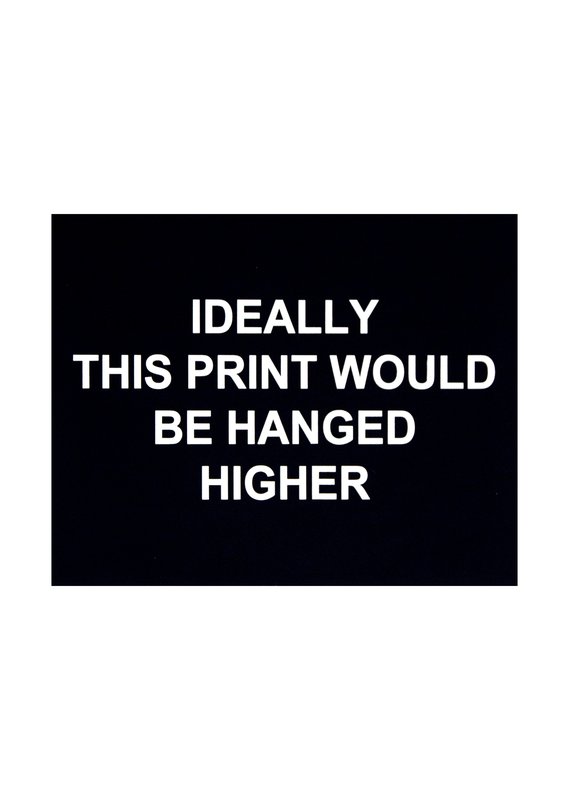 Ideally this print would be hanged higher (2016) is available on Artspace for $1,171
[related-works-module]