4 reasons to collect the work of Los Angeles-based artist Theodore Boyer :
1. Taking tips from science journals and images generated by NASA, Boyer references the cosmos through hand-bleached and dyed fabric. Combining star-scapes with geometric compositions, Boyer pays homage to the Land Artists and Geometric Abstractionists that precede him.
2. Boyer was recently commissioned by Cultured magazine to make a series of unique editions, sold exclusively on Artspace. Why so many? "I chose to create this large series because, like the billions of cells in our bodies and stars in the sky, each one is unique though they have a similar structure and composition," the artist says. Cultured featured the artist in their Fall Issue (read an excerpt of their interview with Boyer here.)
3. Boyer creates geometries that use the Golden Ration and Sacred Geometry theories developed by Nikola Tesla, which points to constantly recurring patterns in nature. This particular series is called Magnetic Contraction , which "is a term I use to imagine matter expanding inward and outward on a micro and macro scale," says Boyer.
4. After receiving his BFA in 2012 from the School of Visual Arts in New York, Boyer went on to exhibit his work at galleries like Shulamit Nazarian in Los Angeles, The Hole Gallery in New York, and Museu de la Ciudad Mexico in Mexico City, among others.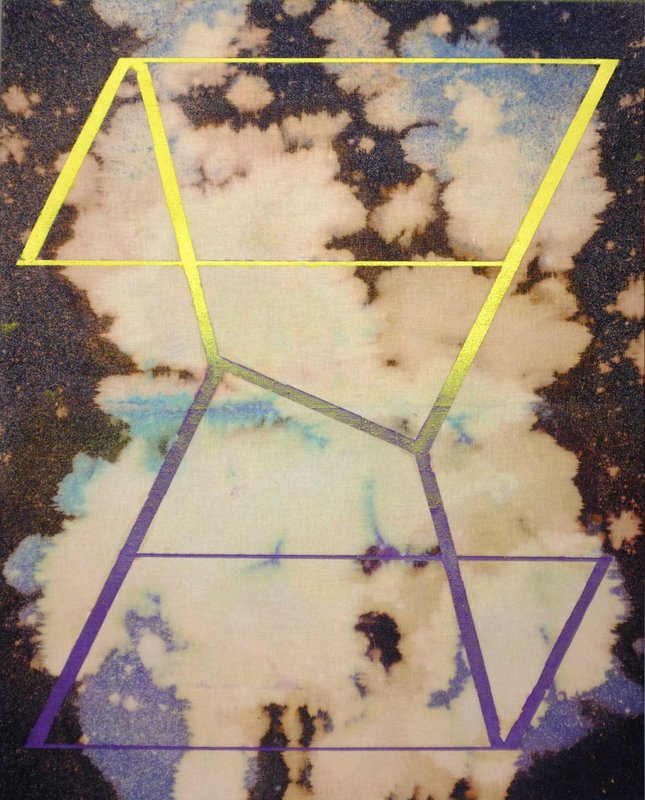 Magnetic Contraction, 11/18 (2017) is available on Artspace for $900
[related-works-module]