If you already hooked by the mere fact that this small sculpture is shiny and gold, we're here to tell you five reasons to collect Jose Dávila's Homage to the Square .
1. For over a decade, Jose Dávila has tested the boundaries of homage, imitation, and critique. In his Homage to the Square, the artist references Josef Albers 's seminal painting series of the same name, but reinterprets it as stacked ceramic and gold-leaf squares in three dimensions.
2. This November, the Guggenheim will mount "Joseph Albers in Mexico," an exhibition dedicated to Alber's lesser-known photographs and collages influenced by the Mesoamerican architecture in Mexico and Latin America—strengthening the conceptual ties between the work of Guadalajara-born Dávila (who also has a background in architecture) and Albers.
3. Dávila's work has been exhibited at MoMA PS1, Kunstwerke in Berlin, Museo Jumex in Mexico City, the San Diego Museum of Art, the Museo de Arte Reina Sofia in Madrid, and the Bass Museum of Art in Miami among many others.
4. Whether you're a huge fan of Josef Albers, Jose Dávila, or both, Homage to the Square is a sculpture that not only looks great on a table top or shelf (or wall!), but also represents a rich conceptual narrative—the ingredients for the perfect "conversation piece."
5. Proceeds from Homage to the Square will directly support Los Angeles Nomadic Division (LAND) , a non-profit organization committed to curating site-specific public art exhibitions in Los Angeles and Beyond. Dávila has an upcoming solo show with LAND in conjunction with Getty's Pacific Standard Time: LA/LA initiative, opening September 16.
RELATED ARTICLE: A Guide to Conscious Collecting: Support the Causes You Care About with Art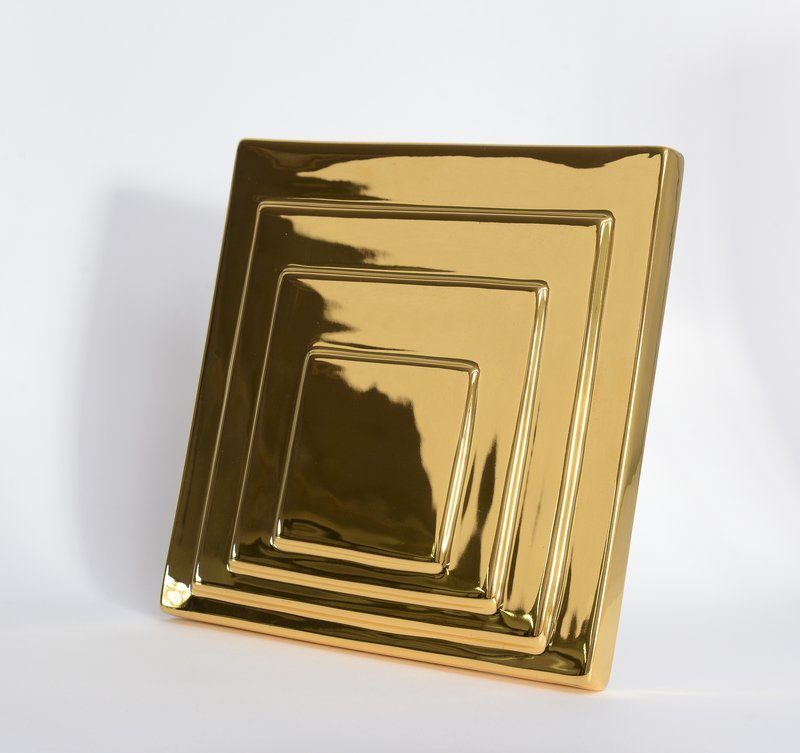 Jose Dâvila's Homage to the Square is available on Artspace for $3,800 or as low as $335/month
[related-works-module]