Four reasons to collect Sanford Biggers's Lotus (3):
1. Sanford Biggers uses a diverse range of symbols and customs to posit the idea that there is a spiritual interconnectedness that transcends cultural difference that has the ability to unite us all. Considering the political divides so prevalent in today's world, Bigger's intentions regarding inclusivity and togetherness feel more empowering than ever.
2. Sanford Biggers is the season opener at Marianne Boesky's 507 West 24th street location in New York, opening September 7. Galleries most often show the artists they're most excited about in September to set the tone for the rest of the art season—for one of Chelsea's most renowned art galleries, Biggers is that artist.
3. Characteristic of some of Biggers's signature themes (the Buddhist idea of "both/and" and the African diaspora), Lotus (3) renders the lotus flower—a divine symbol in Buddhist and Hindu traditions that represent the detachment of the body and mind from earthly concerns—and eighteenth-century diagrams depicting the layout of human cargo in slave ships crossing from Africa to America.
4. Sanford Biggers arrived on the scene with his collaborative work in the acclaimed Freestyle exhibition at the Studio Museum in Harlem in 2001, followed by his inclusion in the Whitney Biennial the next year. Since then he's shown at MassMoCA, SculptureCenter, the Brooklyn Museum, Tate Britain and Tate Modern, and the Yerba Buena Center for the Arts in San Francisco.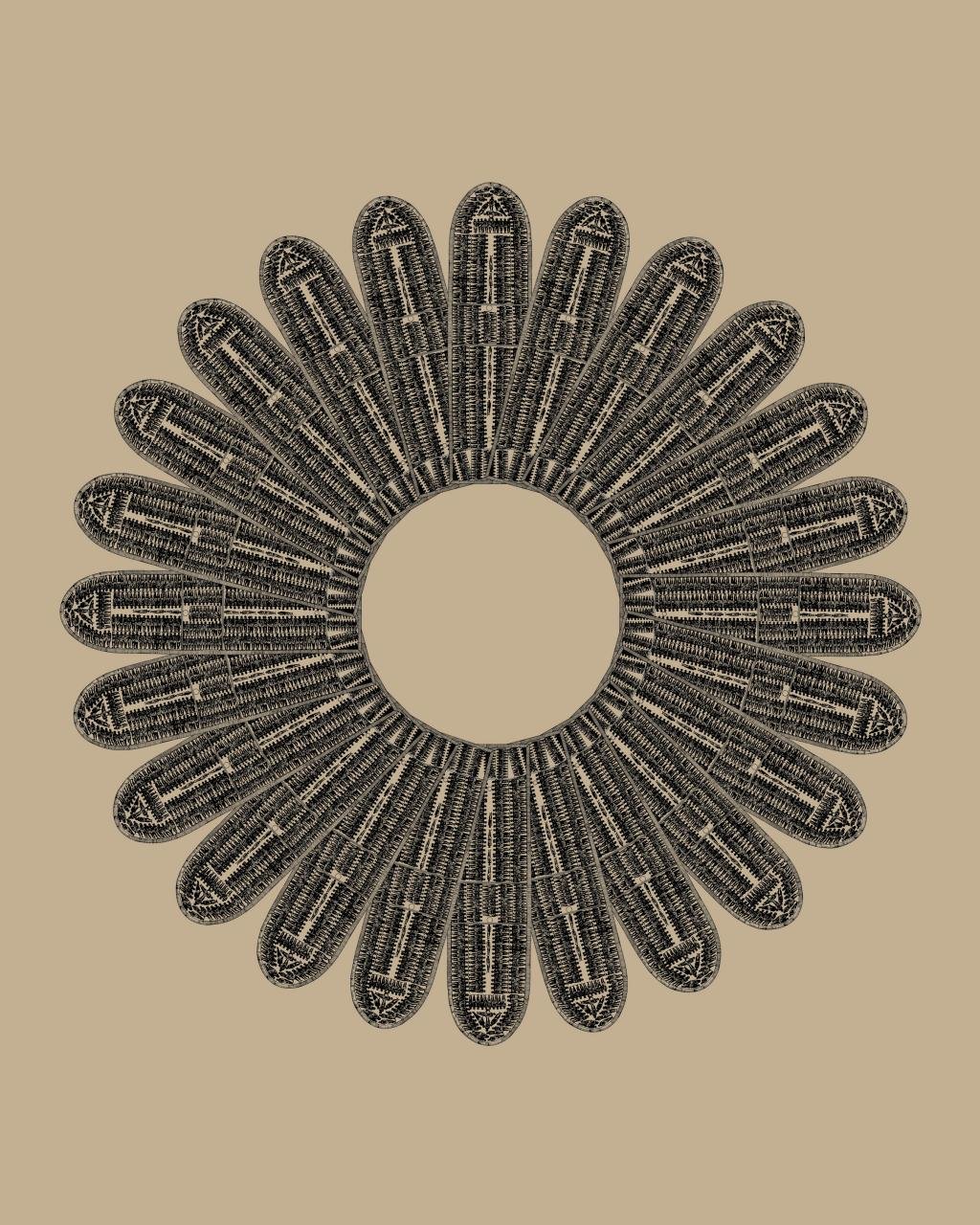 Sanford Biggers's Lotus (3) is available on Artspace for $400 or as low as $36/month