Four reasons to collect Piero Fornasetti's distinguished objects:
1. You've seen it before—the iconic black-and-white dot-based face on everything from ceramic vases to chairs. The man behind the designs is Piero Fornasetti, the late Italian painter, sculptor, interior decorator, and engraver.
2. The prolific artist created more than 11,000 works during his lifetime (1913-1988), many of them featuring the face that makes his work instantly recognizable. Who does the face belong to? An opera singer named Lina Cavalieri. Fornasetti saw her picture in a magazine and became instantly infatuated.
3. Famously, Fornasetti designed the Zodiac Suite on the Andrea Doria, an ocean liner that was once an icon of Italian national pride, and that tragically sank after colliding with the Stockholm in 1956. The collision, which happened near the coast of Nantucket while the Andrea Doria was en route to New York City, was one of the most infamous maritime disasters in history.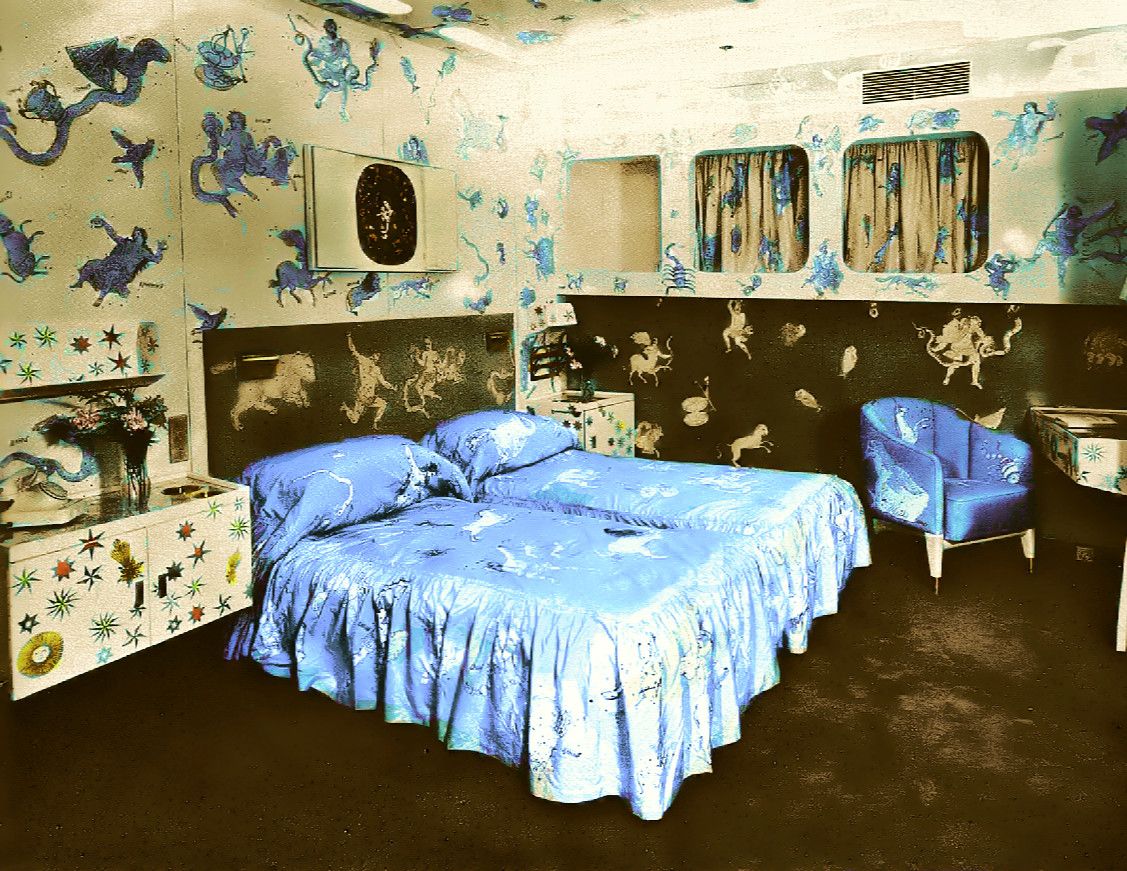 Fornasetti's "Zodiace Suite" on the Andrea Doria ocean liner.
4. Fornasetti (now managed by Piero's son) helped produced Don Giovanni, a play set to Mozart, playing in Miland and Florence. The sets and props were characteristic of the artist's designs and signature motifs—like suns, Cavalieri's face, and zodiac symbols.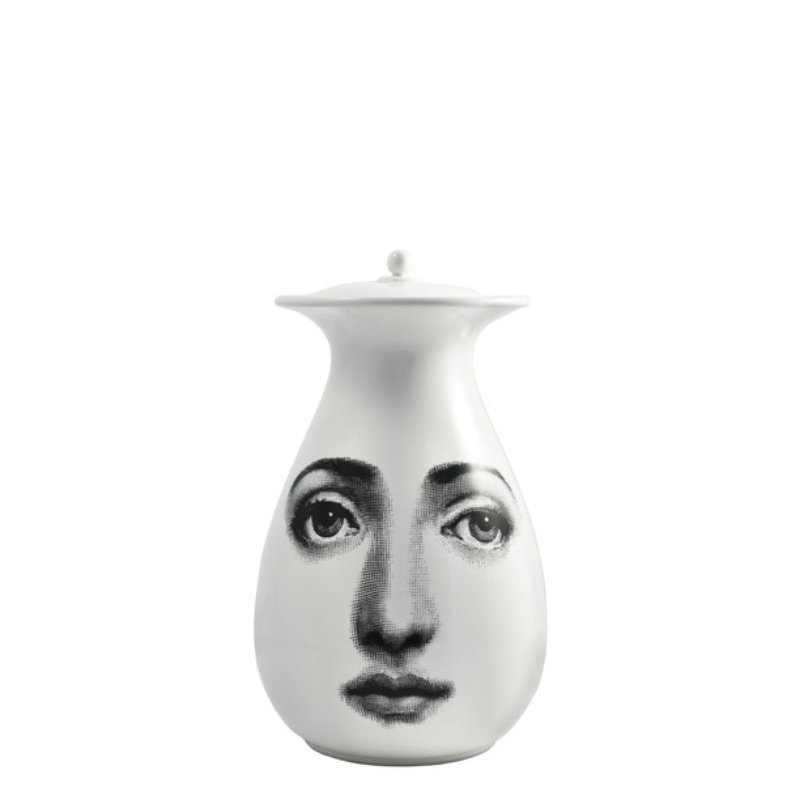 Available on Artspace for $1,175
SEE A WIDER SELECTION OF AVAILBLE OBJECTS HERE
[related-works-module]