Since 1974, when legendary photography historian John Szarkowski introducedNew Japanese Photography to the Western audiences at the Museum of Modern Art, critics have lauded the work of this group of artists, from Shomei Tomatsu and Ken Domon to Nobuyoshi Araki and Daido Moriyami, for being exceptionally distinct from that of their Western counterparts. Often incomplete and fleeting in quality, these artists' photographs are no less pronounced today in their bold experimentation than they were in the '70s. Here are 10 photos that exemplify the spirit of Japan's grand masters, from large-scale works recording a spectacular limestone quarry explosion to blurry snapshots documenting the seedy underbelly of Tokyo's Shinjuku neighborhood.
GEN AIHARA 
Born: 1972, Hyogo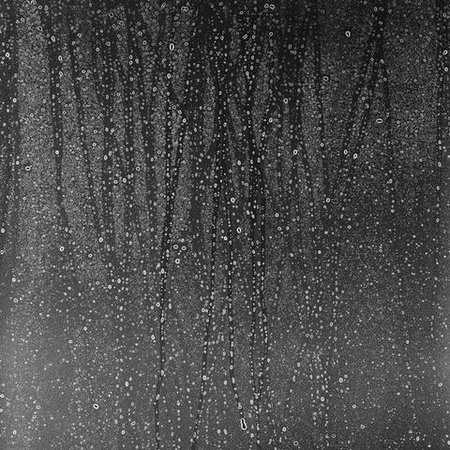 The viewer may be tempted to peer "through" this silver gelatin print, which resembles a car window on a foggy night's drive. But, as its title suggests, nothing will be revealed: it is, in fact, a Composition of Air. Gen Aihara has spread tiny bubbles across light sensitive paper and exposed it to light, making a delicate surface that, as the artist writes, "ground[s] the subject in reality while ultimately producing an image of pure abstraction."
NAOYA HATAKEYAMA
Born: 1958, Iwate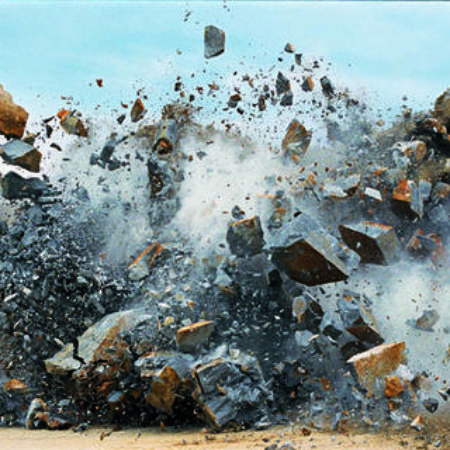 Here, Hatakeyama, who had a soaring solo exhibition at the San Francisco Museum of Modern Art in 2012, uses a high-speed, motor-driven camera to record a quarry blast that lifts thousands of tons of rock into the sky. The result is a gorgeous palette of exploded earth, reminiscent of an Abstract-Expressionist canvas in its wild, kinetic force.
YUICHI HIBI
Born: 1964, Nagoya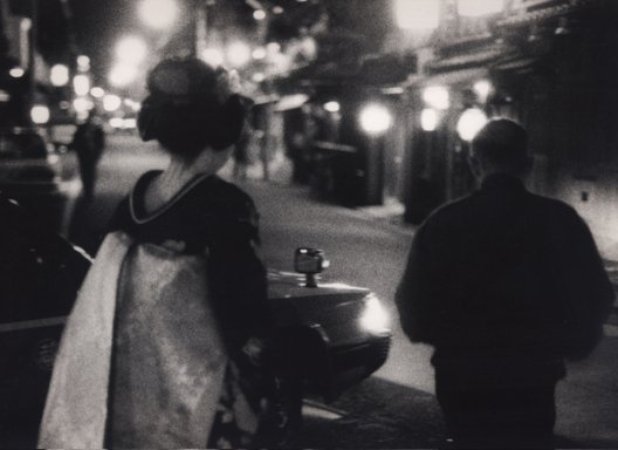 When Hibi moved to New York at age 22, he took to paroling the streets from the hours between midnight and dawn with his point-and-shoot camera, recording the gritty, shadowy corners of the city. Hibi continues to take photographs, but no longer of the city, which he thinks has been defanged and declawed—the dark allure has all but disappeared. The streets where phenomena as out-of-place as an accompanied geisha are now clean-swept and well-lit.  
HIROJI KUBOTA
Born: 1939,  Tokyo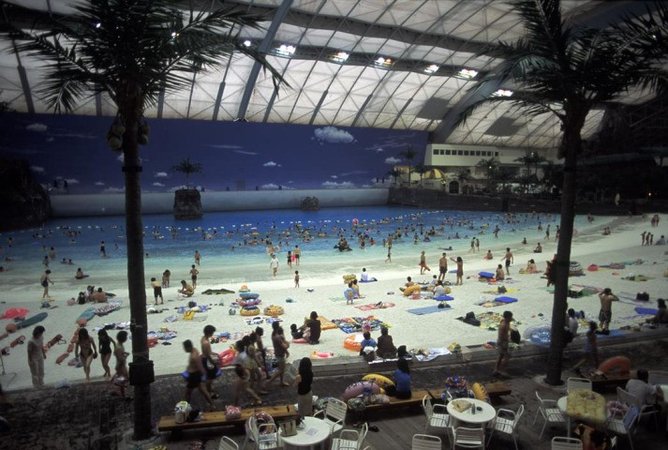 A member of Magnum Photos, the legendary photographer's cooperative, Hiroji Kubota was initially guided by a social calling, documenting the fall of Phnom Penh and Saigon and hunger across impoverished parts of Asia. He waited 35 years before returning to Japan to make photographs of his own home country. In contrast to the photographer's earlier documentary work, here, Kubota captures the bounty and excess of his home, which is host to Segaia, the world's biggest indoor water park.
YASUMASA MORIMURA
Born: 1951, Osaka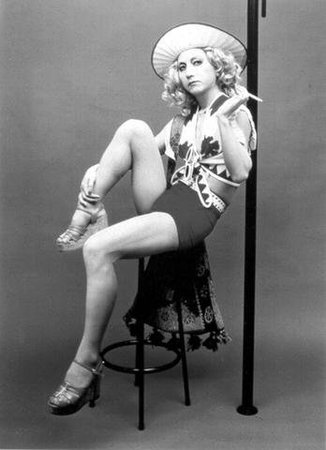 Using props, costumes, make-up, and digital editing, Yasumasa Morimura transforms himself into Western cultural icons, commenting upon Japan's own complex historical absorption of American culture. Here, in a sunhat, a tie-up, and short-shorts, he poses as Jodi Foster in the 1976 movie Taxi Driver. 
DAIDO MORIYAMA
Born: 1938, Osaka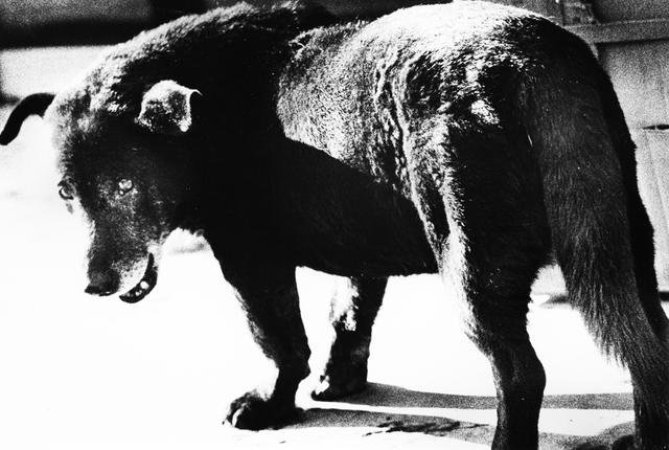 On his night walks, the celebrated Japanese photographer Daido Moriyama snaps images at a manic pace, not even looking into his camera's viewfinder, which accounts for the bure-boke (or "shaky-blurry") effect of his photographs. A roaming artist, Moriyama himself somewhat resembles a stray dog on the hunt for something unknown—that is, until it's been captured by his shutter. 
TOKIHIRO SATO
Born: 1957, Sakata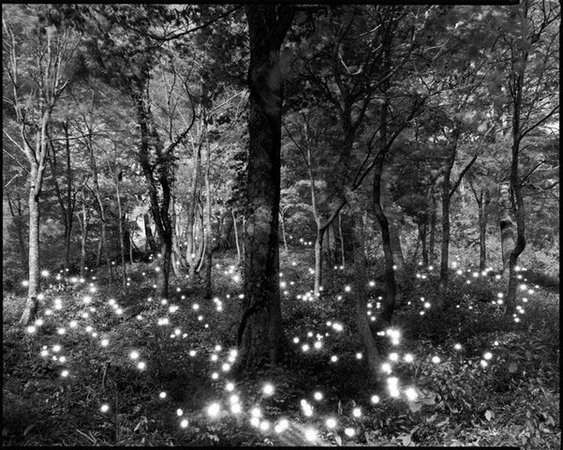 Trained as a sculptor, Tokihiro Sato manipulates light with mirrors and flashlights and records the effect with his camera over three-hour-long exposures. His speckled light trails could be interpreted as fairies or fireflies, or just whimsical tributes to the beauty of the natural world. 
YUTAKA SONE
Born:1965, Shizuoka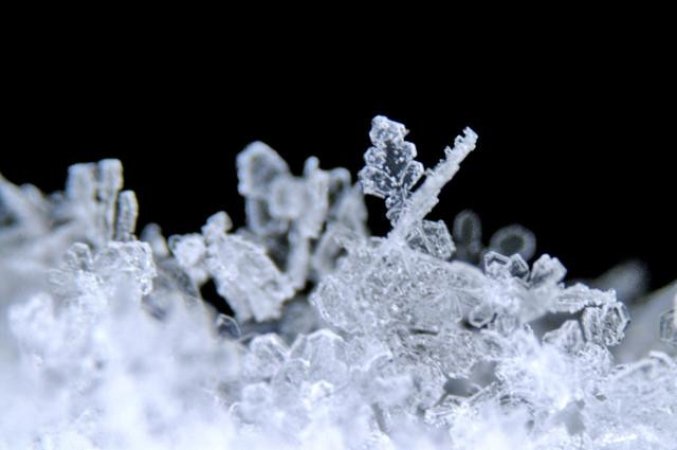 Yutaka Sone is best known for shrinking the island of Manhattan down to a 2.5-ton marble model, wherein the Empire State Building stands at the size of a child's pinky. In her photographs, Sone makes another dialectical transformation of size, recording the microscopic surfaces of snowflakes at large-scale.
HIROSHI SUGIMOTO
Born: 1948, Tokyo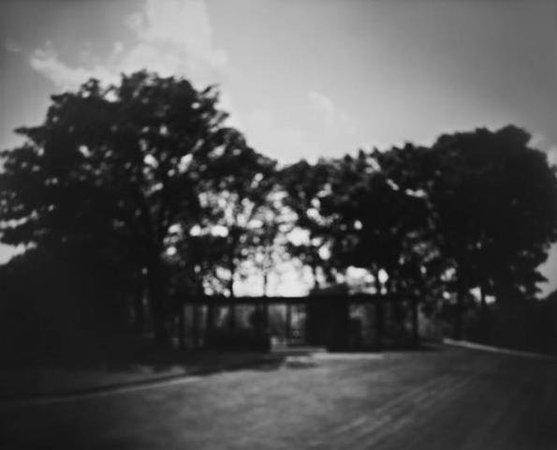 Known best for his blurry seascapes, Hiroshi Sugimoto plays out the struggle between the visible and invisible, sea and sky, night and day. In these works, nothing is entirely distinct, least of all the horizon line. Here, Sugimoto sets his lens on Philip Johnson's famous Glass House in Connecticut, making it also appear hazy, as if remembered in a distant memory or dream. 
KUNIE SUGIURA
Born: 1942, Nagoya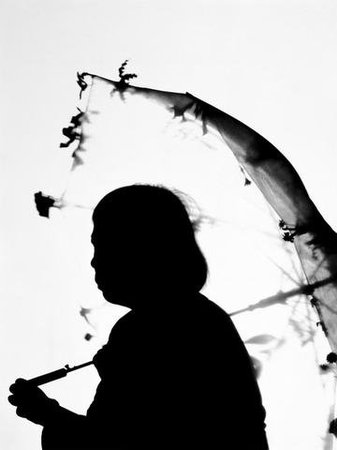 Since coming to the United States in 1963, Kunié Sugiura has worked at the intersection of drawing, painting, and photography. Her monochromatic, large-scale photograms convert every day scenes into a world of dramatic shadows and highlights. Here, the silhouette of a round-shouldered old woman carrying an umbrella takes on the physical quality of a painting, accentuating the nearly tactile textural qualities of worn fabric and wisps of hair.