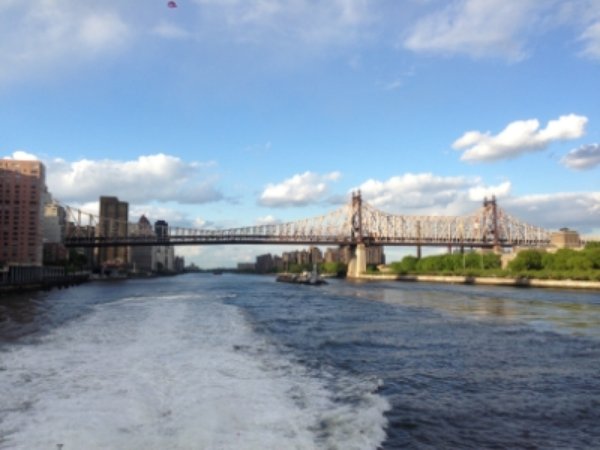 The Artspace staff waves goodbye to "Art Island," a.k.a. Frieze New York.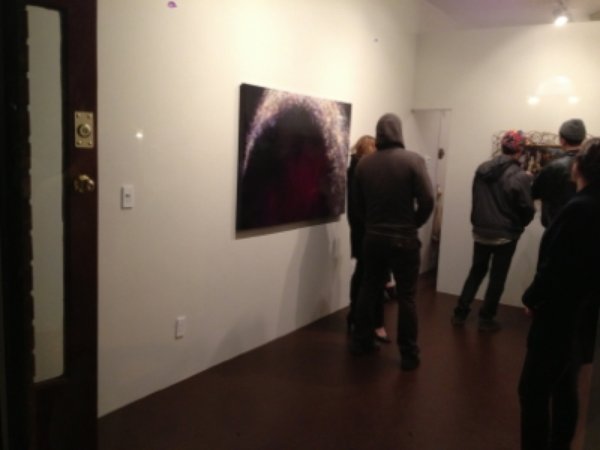 A glimpse of Dan Colen's new show, "The Spirits That I Called," curated by Alison Gingeras, at the tiny East 10th Street outpost of Oko, Luxemboug & Dayan's downtown experimental project space.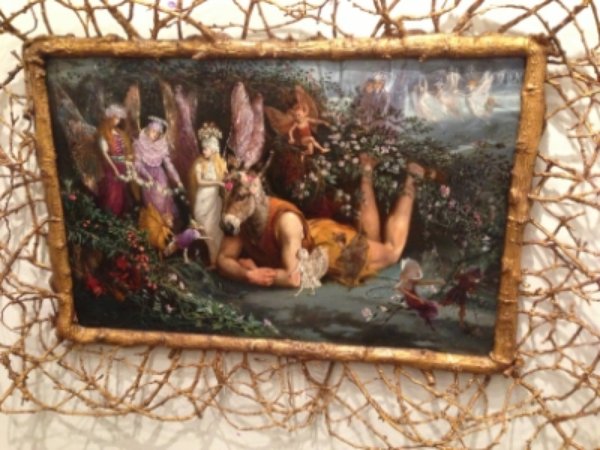 John Anster Fitzgerald's Titania and Bottom: A Scene from a Midsummer-Night's Dream set the mood situated between Dan Colen's two new fantasy-inspired paintings.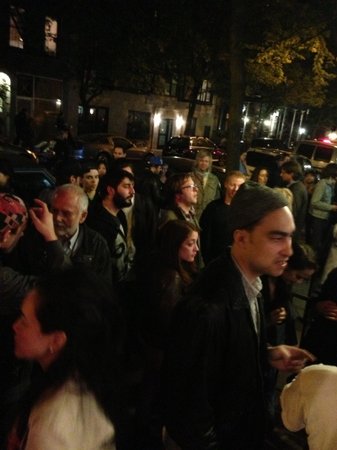 The crowd waiting to get into Oko's tiny, one-room storefront.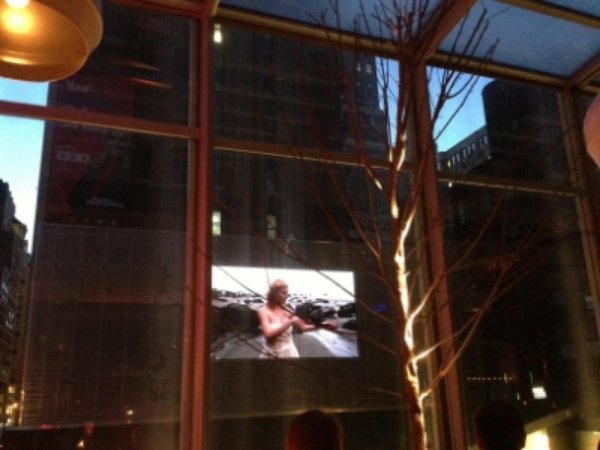 A video art piece being projected outside the ballroom of the Eventi Hotel at Artadia's spring benefit.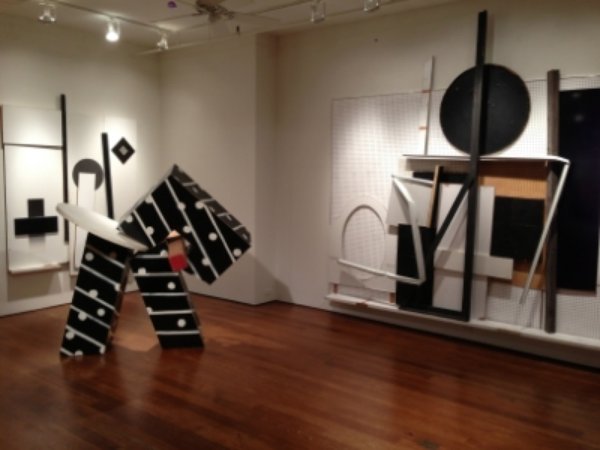 Artworks by Phil Wagner at the home of art collectors Susan and Michael Hort in a tour and cocktail party thrown with the Armory Show.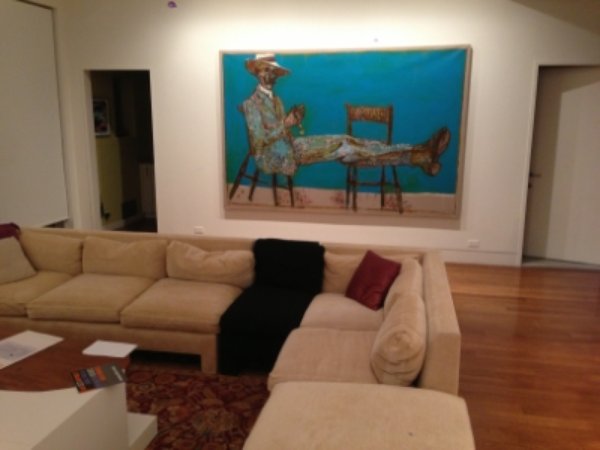 A painting by Billy Childish as seen on the tour of the Horts' home.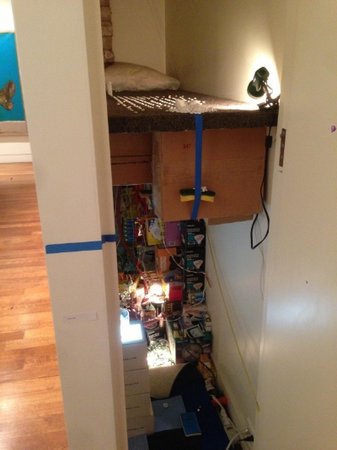 An unmovable Sarah Sze installation at the Horts'.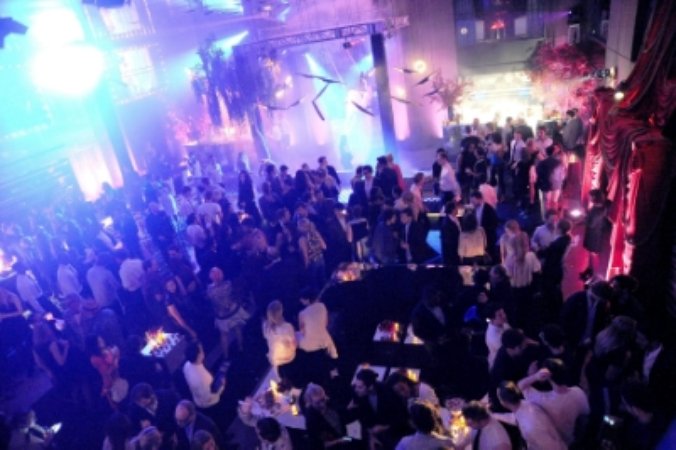 A crowd shot of real estate tycoon Aby Rosen's birthday party at the newly opened Paramount Hotel, which entertained guests like Bono, Rashid Johnson, Larry Gagosian, and Jeanne Greenberg Rohatyn.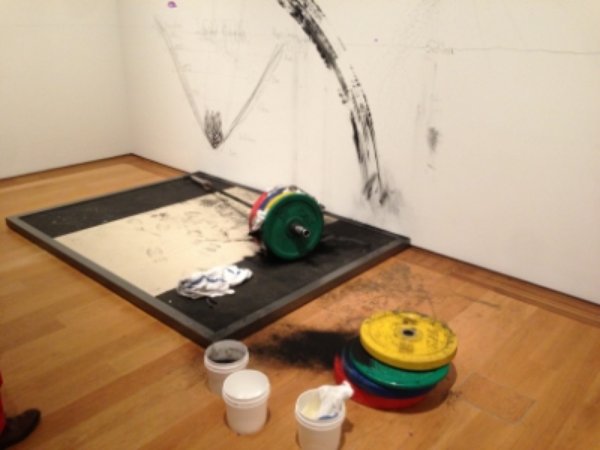 A Drawing Restraint performance-installation in "Subliming Vessel: The Drawings of Matthew Barney," currently on view at the Morgan Library.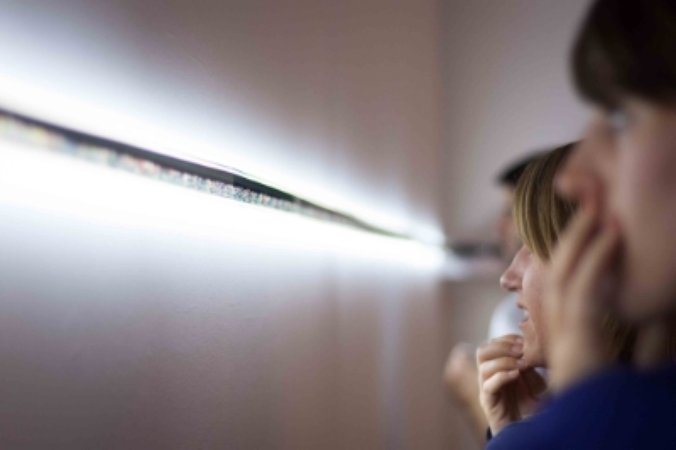 Gallerygoers awed by the opening reception for Esteban Pastorino's "Timetraces" at Praxis International Artin Chelsea. (Photo by Renee Ligtvoet)