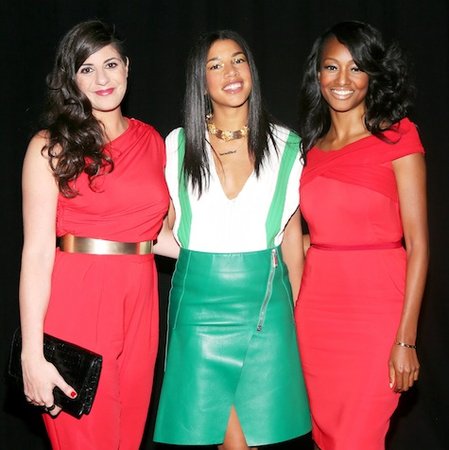 The Whitney Art Party's fashionable co-hosts Maria Giulia Maramotti, Hannah Bronfman, and Nichole Galicia (whom we interviewed about her obsession with Spanish Pop art).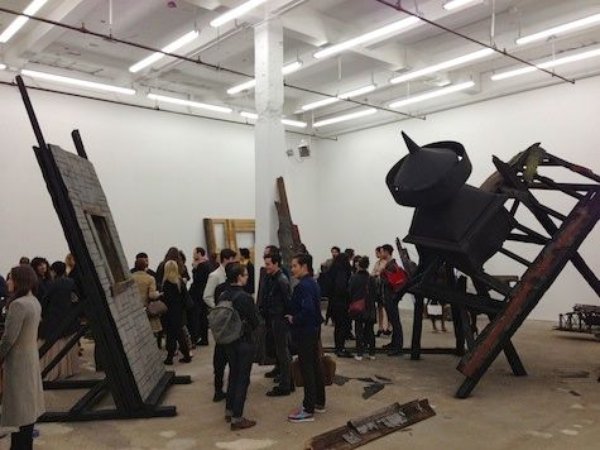 Performa supporters mingled at an exclusive evening at artist Marianne Vitale's Long Island City studio, which was filled with an outdoor sculpture that she plans to debut on Randall's Island as part of Frieze Projects.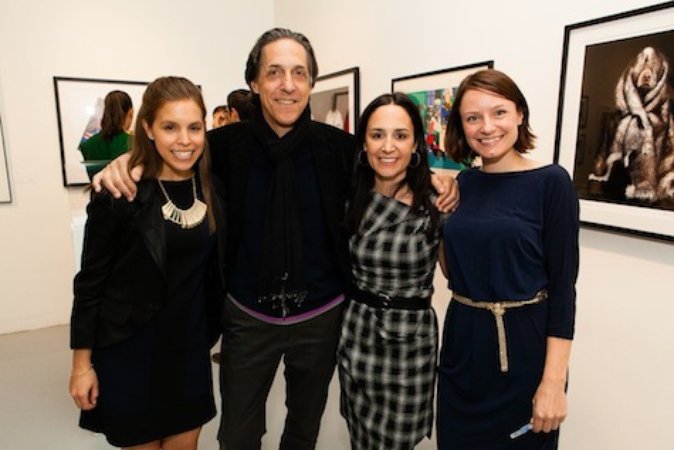 Artspace's Meredith Blechman, Tom Cohen, Catherine Levene, and Anna Edwards at the Artspace Offline event at Cirkers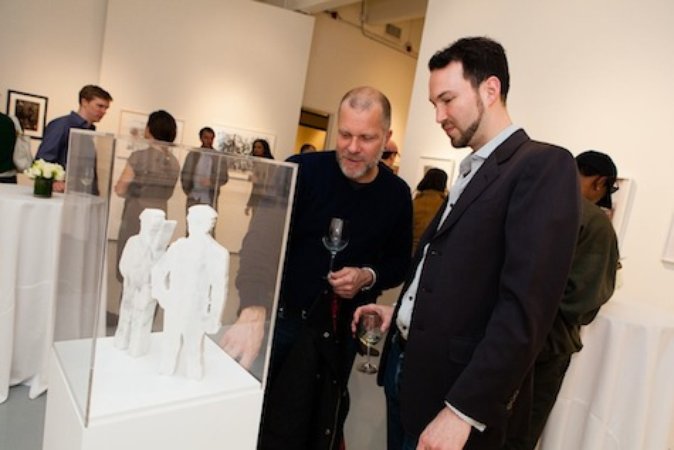 Guests admire a Daniel Joseph Martinez sculpture at Artspace Offline at Cirkers.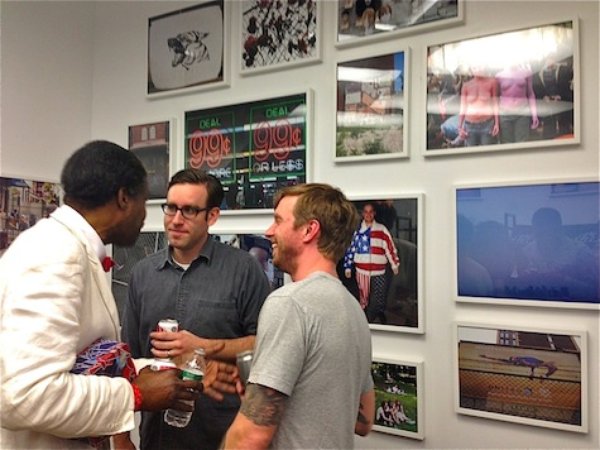 Photographer Adam Tetzloff, center, chats with Doug McQueen and T-Berry, the "World's Greatest Storyteller," after his performance at the opening of Tetzloff's new exhibition "Trashure Island" at aNYthing.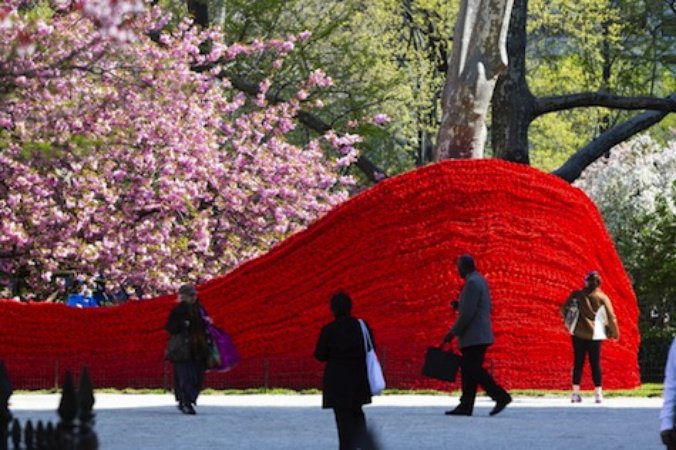 Orly Genger's Red, Yellow, and Blue—a magificent new series of outdoor sculptures created from waves of knotted and painted rope—made a splash this week when it debuted in Madison Square Park.
Taking a quite literal approach to art therapy, Jewish Museum docents were on hand to lead guests through "As it were ... So to speak: A Museum Collection in Dialogue with Barbara Bloom" on tours that doubled as group therapy sessions.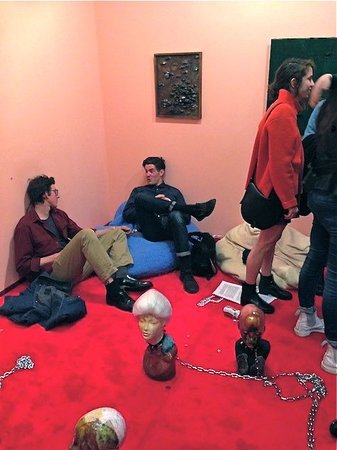 Gallery-goers reposed at the opening of Mathieu Malouf's new show at Brooklyn's Real Fine Arts.