Crowned the number-one travel destination for 2016 by the New York Times, Mexico City also happens to be home to one of the world's most exciting burgeoning art scenes. This week marks the opening of Mexico's largest art fair Zona Maco alongside its more contemporary cousin Material, now in its third edition. Of course, all that art will give anyone an appetite—if you're heading to Mexico City to catch the festivities, you can't go wrong with these five fine-dining destinations excerpted from Phaidon'sWallpaper* City Guide: Mexico City.
CONTRAMAR
Durango 200, T 5514 9217, www.contramar.com.mx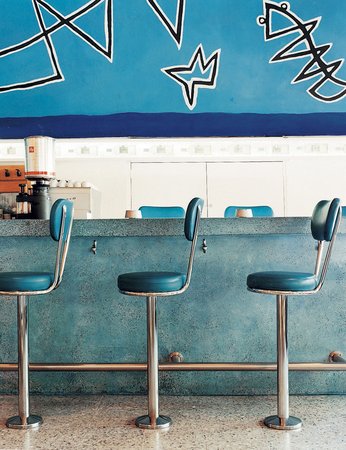 Photo credit: Douglas Friedman
Since it opened in 1998, Contramar has been the place to lunch in DF. Its success is down to a mix of fabulous seafood, its simple and unpretentious decor, the inconspicuous service, and the crowd of artists, fashionistas, businessmen, politicians, and families who frequent it. Highlights of the menu include the legendary tuna tostadas, shrimp tacos, pescado a la talla (Guerrero-style grilled fish), and a michelada of Pacífico beer with lime and spices, served in a salt-rimmed glass, accompanied by a tequila chaser. Customers arrive from 2pm onwards, and Contramar begins to wind down around 5pm, although it does not close until the last person has left. Its sister restaurant Entremar (T 5531 2031) is in Polanco.
JULES BASEMENT
Julio Verne 93, T 5280 1278, www.julesbasement.com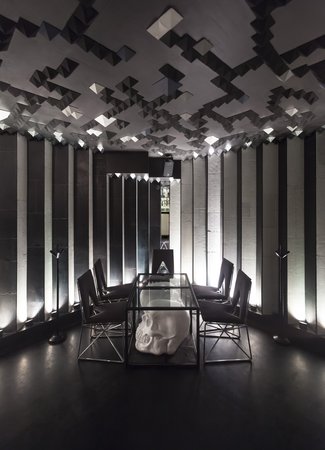 Photo credit: Alejandro Cartagena González 
As with its sister venue, MN Roy (Merida 186), Jules Basement has no desire to be found by those-not-in-the-know. Tucked under a nondescript taco joint, this subterranean speakeasy caters for the city's trendsetters. Another design by Emmanuel Picault and Ludwig Godefroy, here a black-and-white theme permeates the bolthole, from its leather-lined walls to the glass-encased giant skulls that serve as tables, and the pyramids on the low ceiling and the bar's facade. The mixologists often put a local spin on classic cocktails, for example the negroni is made with white mezcal, spicy chile de árbol, and cinnamon. There's live jazz on Tuesdays, and DJs set the mood on weekends.
LA CAPITAL
Nuevo León 137, T 5256 5159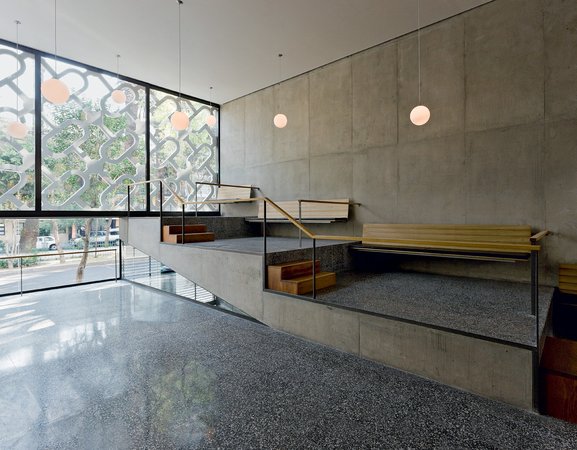 Photo credit: Iwan Baan
With a striking lattice facade designed by Derek Dellekamp, the 2010 La Capital is a modern twist on the cantina. The double-height concrete-and-glass salon is furnished with wooden tables under pendant lights dangling from the lofty ceiling. The kitchen serves tacos, tortas, ceviche, and items from the grill, or come for drinks with the after-work crowd.
LICORERÍA LIMANTOUR
Avenida Álvaro Obregón 106, T 5264 4122, www.limantour.tv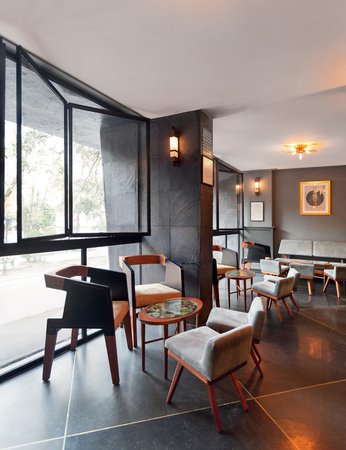 Photo credit: Alejandro Cartagena González
An all-star cast that includes some of the city's best barmen crafts the cocktails at this art deco-inspired spot in Roma. The bi-level space attracts all comers—top chef Enrique Olvera of the much-lauded Pujol restaurant (T 5545 3507) often passes through after service, which is all you need to know. The list often changes; we ordered a Mr. Pink (Tanqueray gin, rosemary and basil syrup, and grapefruit) and settled in to the funky wood chairs to watch the pedestrian traffic beneath. Alternatively, sidle up to the downstairs bar, where a 1963 mural is fronted by a wonderland of colorful bottles. Do sample the Ciroc Fresh (vodka, citrus, mint, celery, grapes), which took the prize in the 2010 World Class bartending awards. Limantour has another spot in Polanco (T 5280 1299).
LIMOSNEROS
Ignacio Allende 3, T 5521 5576, www.limosneros.com.mx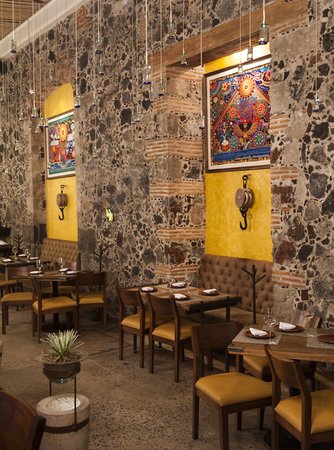 Photo credit: Alejandro Cartagena González
The great grandson of the founder of the fabled Café de Tacuba (T 5521 2048), Juan Pablo Ballesteros' love letter to Mexico is breathing new life into Centro's dining scene. Ballesteros restored this colonial building, exposing stone and brick walls, and recycling materials including copper tubes, wood beams, nautical rope, and even tequila shot glasses that ultimately became light fixtures. Blown glass was imported from Tonalá, talavera plates from Puebla, Huichol art from Nayarit, agave plants from Jalisco, and aged wood from Morelos. The result is nothing less than sublime. The kitchen serves inventive, beautifully plated Mexican delicacies such as cocopaches (beetles) on a bed of curd, mushrooms and squash flowers as well as an upscale pancita (tripe soup – believed to be a hangover cure). The Mexican wine list is equally impressive.