Four reasons to collect Jiha Moon's Lady in K-Garden (2017):
1. Welcome the New Year with the help of some good fortune. Jiha Moon's porcelain fortune cookie represents good things to come.
2. Jiha Moon combines the traditional techniques of her native Korea with visual references from East and West, challenging the notion of a static cultural identity. The imagery here incorporates elements of Asian landscape painting with the Angry Birds game and floating text bubbles. Each piece comes inside a Chinese takeout box—another tongue-in-cheek nod to East/West syncretism.
3. Proceeds from the sale of this work support the CUE Art Foundation, "a dynamic visual arts center dedicated to creating essential career and educational opportunities for emerging and under-recognized artists of all ages."
4. At just $350, this tiny sculpture is an affordable piece to add to your collection—or a great belated holiday gift for anyone on your list you might have missed!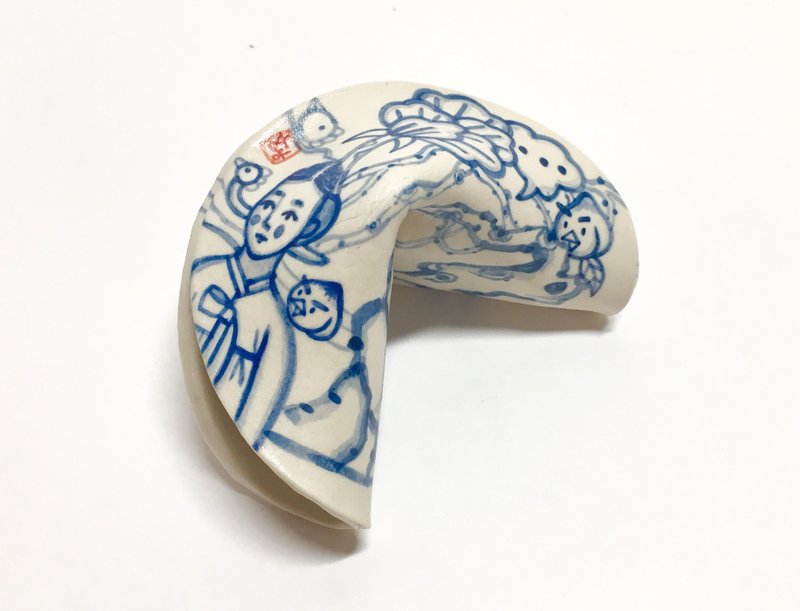 Jiha Moon's Lady in K-Garden (2017) is available for $350 or as low as $31/month