It's summer, the season to take in a healthy dose of Vitamin D—and another essential nutrient, Vitamin G, also known as art-world gossip. While chiefly procured from whispers exchanged at gallery openings and galas, it can sometimes be extracted from the pages of guilty-pleasure reading, too.
Here, we survey some illuminating insider accounts from the art industry, from a museum director describing how he (inadvertently) pillaged antiquities from across the world to scabrous reports of hustlers and art-world powerbrokers. These are stories, told from the innermost rings of the trade, about who did what to whom, where, when, and why.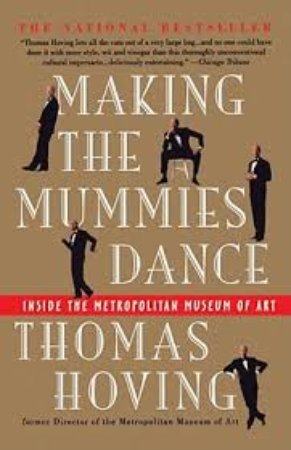 TITLE:Making the Mummies Dance: Inside the Metropolitan Museum of Art
AUTHOR: Thomas Hoving
YEAR PUBLISHED: 1993
SYNOPSIS: As the seventh director, Hoving treated the Metropolitan Museum of Art as his personal treasure trove, hoovering up antiquities from tombs and sacred sites across the world. In these more freewheeling days, he worked in illicit ways. "My collecting style was pure piracy, and I got a reputation as a shark," he recalls. This is an account, told with no small dose of infectious audacity, about his decade breathing life back into "stiff, gray and slightly moribund" museum.
STYLE: His swashbuckling attitude charges the prose with a chummy and boastful energy.
JUICY TIDBIT: Experts discovered that the crowning gem of Hoving's collection, a 2,500-year-old Greek vase by the fabled artist Euphronios that was bought in 1972, was in fact smuggled out of Italy. At the time, Hoving avoided asking any questions: such was his turn-a-blind-eye approach to collecting. In 2006, the "hot pot," as he calls it, was repatriated to its native soil.
N.B.: Read this memoir in conjunction with Rogue's Gallery: The Secret History of the Moguls and the Money That Made the Metropolitan Museum by Michael Gross, which revels in the backroom dealings and power-plays that served to make the Met great ever since the 1870s.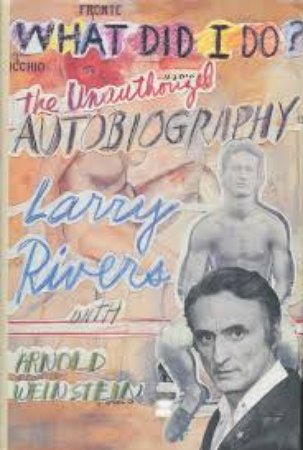 TITLE:What Did I Do?
AUTHOR:Larry Rivers
YEAR: 1993
SYNOPSIS: This rollicking memoir by the artist who notoriously filmed his young daughters topless spans almost seven decades of his life. A Jew who grew up wishing he were instead a black jazz musician, Rivers became a figurative painter in the late '50s when Abstract Expressionism ran rampant. The story flows down a stream of alcohol and onslaught of bisexual lovers, one of whom includes the poet and MoMA curator Frank O'Hara.
STYLE: Though clearly an exhibitionist, Rivers is a little bit cagey and doesn't show any real inner feelings about his art, or his bedroom antics. 
JUICY TIDBIT: The poet and doctor William Carlos Williams, author of "The Red Wheelbarrow," once performed an abortion for one of Rivers' girlfriends. 
N.B.: If you like artist memoirs, also try the photographer John Gruen's book, The Party's Over.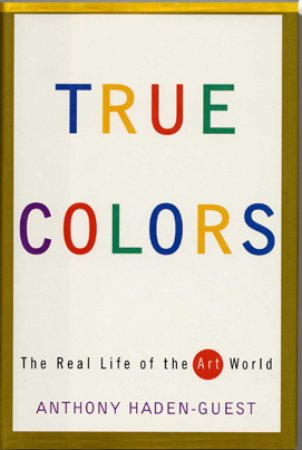 TITLE: True Colors: The Real Life of the Art World
AUTHOR: Anthony Haden-Guest
YEAR PUBLISHED: 1996
SYNOPSIS: When you read art history, everything seems to speed along a track towards a happy land of big art movements and –isms, populated by Great Artists. Beginning at the 1973 auction of the extraordinary cutting-edge collection amassed by taxi magnates Robert and Ethel Scull, the ur-flipping event that launched the contemporary art market, Haden-Guest derails the traditional story, touring us instead through the dark backrooms of galleries and auction houses of 1980s and '90s New York. We overhear hard-hitting deals between saboteurs, gallerist skullduggery, and glasses clinking: the small-time politics determining the rise and fall of artists' careers.
STYLE: Haden-Guest entrances the reader by relaying delightful intimacies: scuffles between blue-chip artists, a rumored nose job.
JUICY TIDBIT: How did dealer Mary Boone get slow-moving artists to produce more work to feed the inflated art market of the 1980s? "Get them into debt," she says in the book. "What you always want to do as an art dealer is to get the artist to have expensive tastes. Get them to buy lots of houses, get them to have expensive habits and girlfriends, and expensive wives."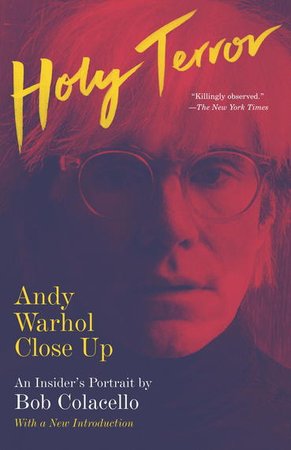 TITLE:Holy Terror: Andy Warhol Close Up
AUTHOR: Bob Colacello
YEAR PUBLISHED: 1990
SYNOPSIS: The editor of Interview (which Warhol founded in 1969) for over a decade, Colacedo was the artist's confidant in the years after his attempted assassination in 1968 and subsequent retreat to the upper-crust in-crowd. Colacello's portrait lifts the veil of simplicity Warhol wore to reveal a "closet control freak" who played Factory workers off one another and manipulated the celebrities in the pages of his magazine.
STYLE: The prose is "close up" and in focus, with plenty of tawdry details to go around.
JUICY TIDBIT: Warhol had no patience for editorial integrity. He instructed Colacello, for instance, to always include the kind of perfume an interview subject was wearing: "Perfume advertises the most. And cigarettes and liquor. Can't we have everybody smoking and drinking in every photograph, Bob?"
N.B.: Read it in conjunction with Warhol's own catty Philosophy of Andy Warhol.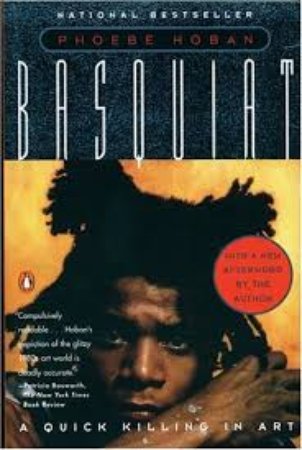 TITLE: Basquiat: A Quick Killing in Art
AUTHOR: Phoebe Hoban
YEAR PUBLISHED: 1998
SYNOPSIS: This unauthorized biography follows Basquiat's career from his teenage days graffiting "SAMO" across New York and hanging out with artists like Keith Haring and Kenny Scharf to his breakout 1981 show to meeting art-world royalty like Larry Gagosian and partnering with Andy Warhol, who eventually faded out the friendship because of Basquiat's excessive drug use. In the end, this is the tale of a man addicted to drugs, and a greedy art-world addicted to celebrity and glitz.
STYLE: A magazine writer, Hoban is a killer reporter whose enviable sources include ex-lovers like Madonna, drug dealers, and Basquiat's many collectors. She writes with precision and poetry: "His eyes could eat your face." He made paintings with "a rough energy and nasty edge."
JUICY TIDBIT: Early in life, Basquiat's father stabbed his son in the buttock after catching him copulating with a male cousin.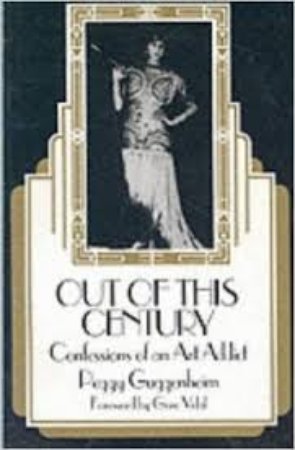 TITLE:Out of This Century: Confessions of an Art Addict
AUTHOR: Peggy Guggenheim
YEAR: 1946
SYNOPSIS: Born in 1989, Peggy Guggenheim was reared and educated in privilege in New York, where she studied the Italian Renaissance. She would go on to meet—and often sleep with—the haute bohemians of the century. The wife of Surrealist artist Max Ernst in Paris, a champion of Jackson Pollock in New York, and gallerist in London, advised by Duchamp, Guggenheim recounts her journey as a patron of modern art.  
STYLE: You know a memoir is going to be quixotic that begins: "I have no memory." The tone is honest, confessional, and not without delicious details.
JUICY TIDBIT: "I had a collection of photographs of frescos I had seen at Pompeii. They depicted people making love in various positions, and of course I was very curious and wanted to try them all out myself," writes Guggenheim.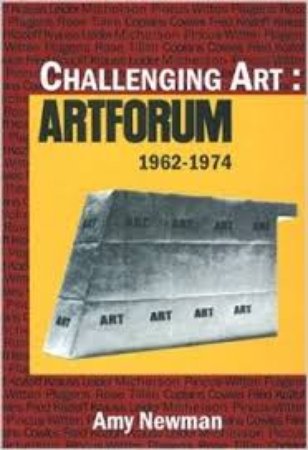 TITLE: Challenging Art: Artforum 1962–1974
AUTHOR: Amy Newman
YEAR PUBLISHED: 2000
SYNOPSIS: If Artforum is the art-world's 10.5-inch square-shaped Bible, Newman's oral history full of incredible anecdotes and fierce altercations is the exegesis of the plot. It begins in the early days of unpaid staff burning the midnight oil in make-shift headquarters, when a plucky editor penned "Letters to the Editor" and placed fake ads for work by his three-year-old daughter. It ends with Lynda Benglis's notorious advertisement of herself, naked and greased, holding a huge phallus in the November 1974 issue.
STYLE: Divided into -Isms and Schisms, the book balances buttoned-up theory with loosey-goosey asides in the form of post-game analysis by the art-world players. 
JUICY TIDBIT: The central figures in the magazine's history make no bones about how confusing and impenetrable its articles can be. Here's Artforum editor Philip Leider on contributing art historian Annette Michelson: "I never understood what she wrote." And Barbara Rose on the writing of contributor Max Kozloff: "Opacity was maybe unintentionally part of his style. Later it had nothing to do with a reserve about communication, it made it all look very deep and profound and it confused people and it was a way to keep people out."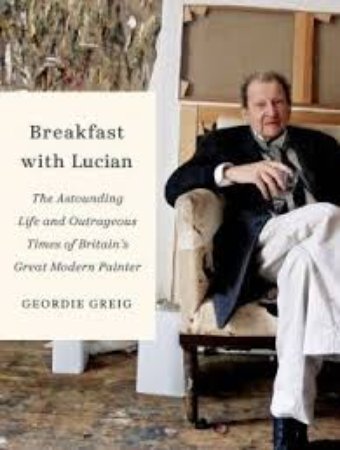 TITLE: Breakfast With Lucian
AUTHOR: Geordie Greig
YEAR PUBLISHED: 2013
SYNOPSIS: Greig is Lucian Freud's Boswell. "Lucian's conversation ranged," Greig recalls, "from dating Greta Garbo to the best way to land a punch without breaking your thumb, to how he had popped into 10 Downing Street to see Gordon Brown, or had been to a nightclub with Kate Moss." In Greig's hands, here is a story of a wildly priapic and destructive man, who, incidentally, is also an artist.
STYLE: Greig knew Freud for the last 10 years of the artist's life. His account is unsparing in detail. Even on Freud's deathbed, Greig can't help from sprinkling in bits of gossip and trivia.
JUCIY TIDBIT: Freud had 14 acknowledged children—he considered birth control "terribly squalid"—and tended to bed up with teenage girls.