Art can be inspiring, paradigm-shifting, profound, or even joy-inducing. It can also be deeply weird in a way that can only be responded to with queasy laughter—and the feeling, to quote Dilbert, that "the cosmic joy is on you." Here are a few artworks that destabilize authority, hijack clichés, and otherwise undermine the viewer's expectations in decidedly humorous ways.
1.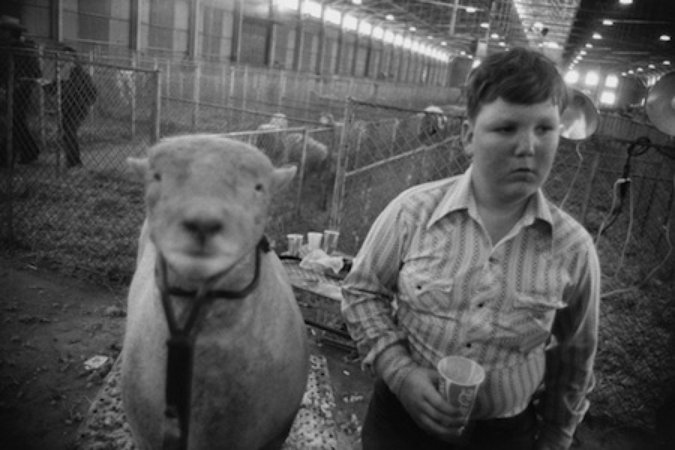 Garry Winogrand's Forth Worth, Texas (1975)
Everyone knows someone who looks like their pet, but here Garry Winogrand immortalizes a doughy farm boy who seems to share the face, body, and acuity of his sheepish friend.
2.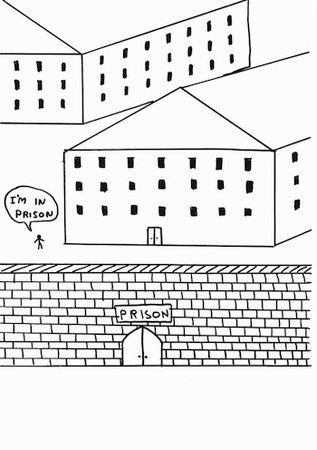 David Shrigley's Untitled (I'm in prison) (2010)
David Shrigley is a master of the secretly absurd, and this ludicrously overdetermined cartoon might make you giggle and simultaneously suspect that the universe is cold, dark, and meaningless.
This contemporary-art equivalent of a turducken captures one of the artist's impeccably crafted sculptures from Jeff Koons's "Banality" series, which disconcertingly embraced visual clichés. 
4.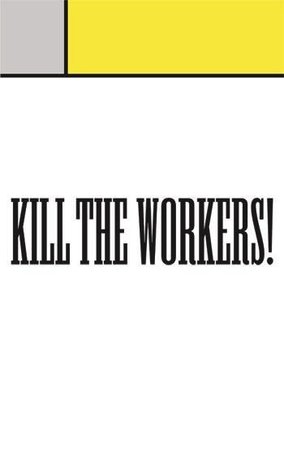 Janice Kerbel's Kill the Workers! (2011)
Formatted like a Playbill cover, this piece—stemming from Janice Kerbel's 2011 installation of the same name that featured stage lights projected in the center of a room—played on the theatrical slang of calling the powerful lights "workers," and not on any homicidal über-capitalist agenda.
5.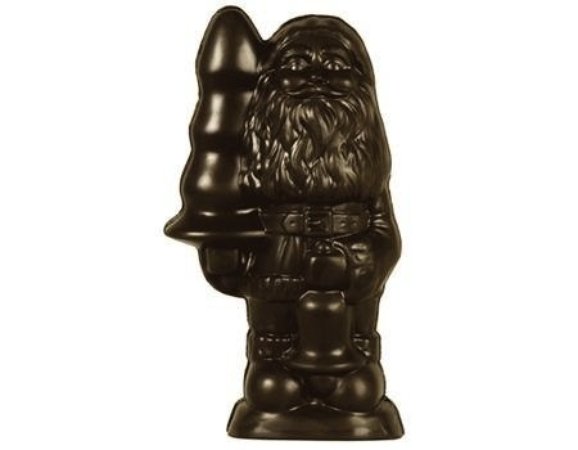 Paul McCarthy's Santa with Butt Plug (2007)
Take a piece of high-grade chocolate, add to it the fact that this delectable treat bears a striking resemblance to human waste, and top it off with the cacophonous dissonance of innocence and experience you find when Santa is paired with a butt plug, and you're left with this confection from Paul McCarthy (who himself strikes an unsettling resemblance to Mr. Claus).
6.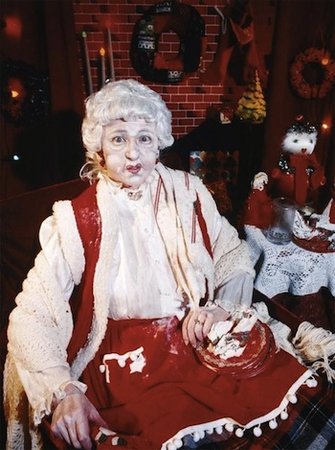 Cindy Sherman's Mrs. Claus (1990)
Also adopting a Yuletide theme, this photograph by Cindy Sherman (who does not, in fact, look like Mrs. Claus) dolls up the artist in the role of the North Pole's first lady, her pasty cheeks bulging with a sloppy helping of what looks like Christmas cake.
7.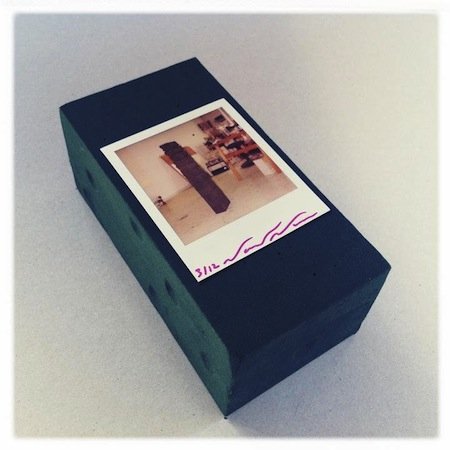 Navid Nuur's At this museum I damaged Navid Nuur's art (2011)
This foam brick originally stood as part of a precarious but strangely tempting nine-foot stack at the De Hallen Museum, and anyone who touched it was forced to stand in front of the museum for an hour wearing a sandwich-board sign that read, "At this museum I damaged Navid Nuur's art. I failed as a visitor."
8.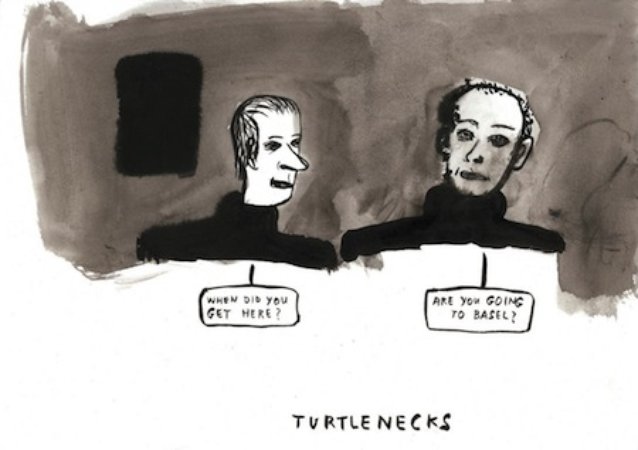 Amy Sillman's Turtlenecks (2007)
The art world is irresistibly easy to satirize, even—or especially—if you live in the midst of it, as the artist Amy Sillman demonstrates in this cartoon of two black-turtleneck-clad avatars of pretension talking about the main topic of discussion on the international art circuit.
"What the heck is going on here?" you might ask when confronted by this tabletop sculpture by Gelitin of what appears to be a roast chicken with unusual and illuminated protuberances swaddled in a kilt of Tartan plaid. You'd be onto something.
10.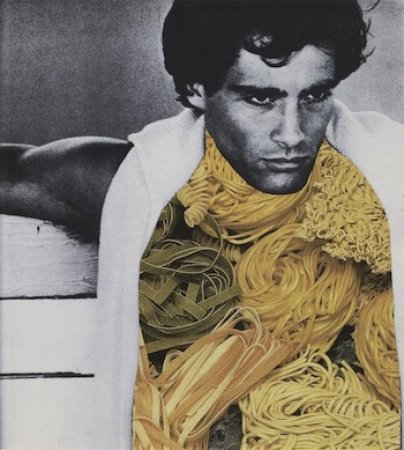 Anthea Hamilton's Manarch (Pasta) (2013)
"Everything you see I owe to spaghetti," Sofia Loren used to say of her famous figure, and it seems that also goes for this male model of Italianate vintage, whose chest is hirsute with strands of fresh pasta.