After walking through numerous art fairs over the last month (and dreaming of the arrival of summer), landscapes have been on my mind. For this latest addition to my collecting wishlist, I revisited different types of landscapes, from traditional to interpretive.
ETEL ADNAN
Dans le mystère de la nature, 2018
$2,134 or as low as $159/month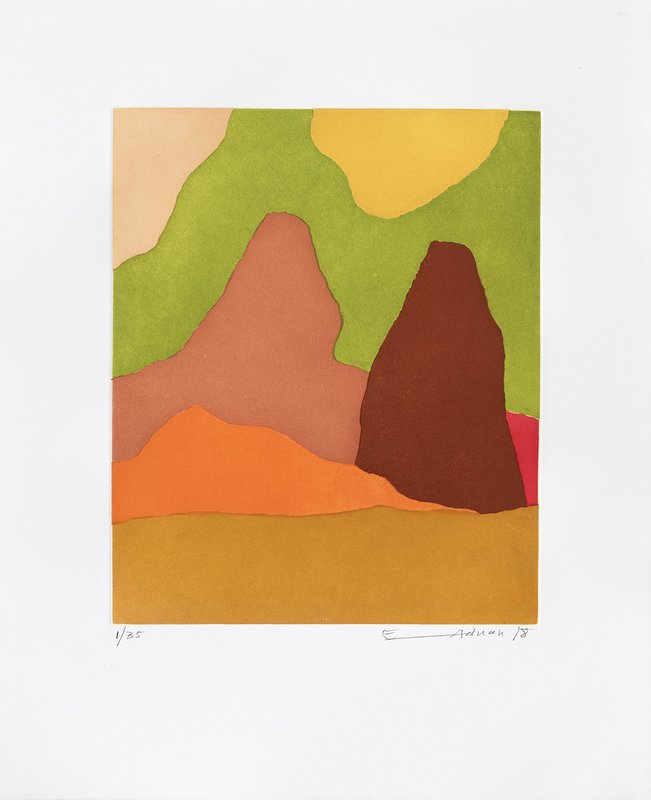 At 93, the Beirut-born painter and poet is, put simply, prolific. Etel Adnan is making some of her best work and she is the type of artist that reminds me why I like art in the first place. In her 2016 interview with Artspace, she comments, "We often wonder what art can do for people. I would say that art humanizes society. It brings the reminder that we are more than physical bodies. We have a spirit that needs to be fed and stimulated, with fears that need appeasement. Poetry, visual art, music, sculpture, and so on keep elevating us and opening doors to more than ourselves." In addition to her general wisdom, I love how Adnan's poetry is visible in her painting. Her landscapes, like the one seen here, contain a beautiful balance of color and form. These landscapes have become her signature composition that are highly sought after by collectors around the world (I saw many admiring them on the opening day of Frieze NY). Every time we have a new work from this series on Artspace, it sells out right away, so don't miss your chance to get it before someone else does.


DAVID LYNCH
Untitled three, 2008
$2,000 or as low as $176 / month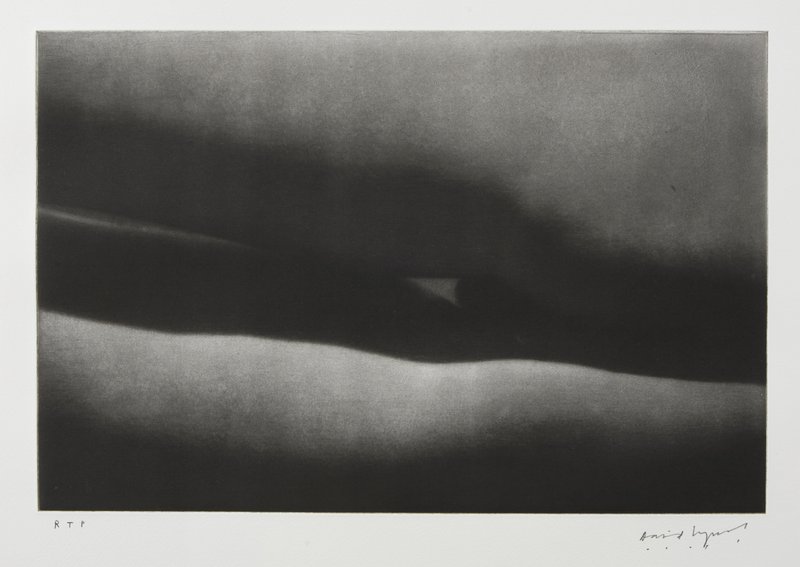 Artists and photographers have long considered the body as a landscape and this work by cult favorite David Lynch is no exception. In Untitled three, the subject has been cropped and abstracted to become unrecognizable. Further adding to the mystery are the shadows and space between the figures, which cast an additional dimensionality to the composition. This work has the same surreal, dreamlike quality as the artist's cinematic achievements, and feels just as hypnotic. There's no question that David Lynch has cemented his place in history and ensured that his work remains extremely relevant, be it as a director, a musician, transcendental meditation advocate, and of course as an artist. A major retrospective of Lynch's artwork, "The Air Is on Fire," was displayed in Paris at the Fondation Cartier in 2007. In 2011, an extensive collection of his drawings, paintings and photographs was featured in the book Dark Splendor. Whether of not your a Lynch fanatic, this body-as-landscape is the kind of conversation starter that collectors yearn for.
APRIL GORNIK
French Waterways St. II, 1997
$1,600 or as low as $141/month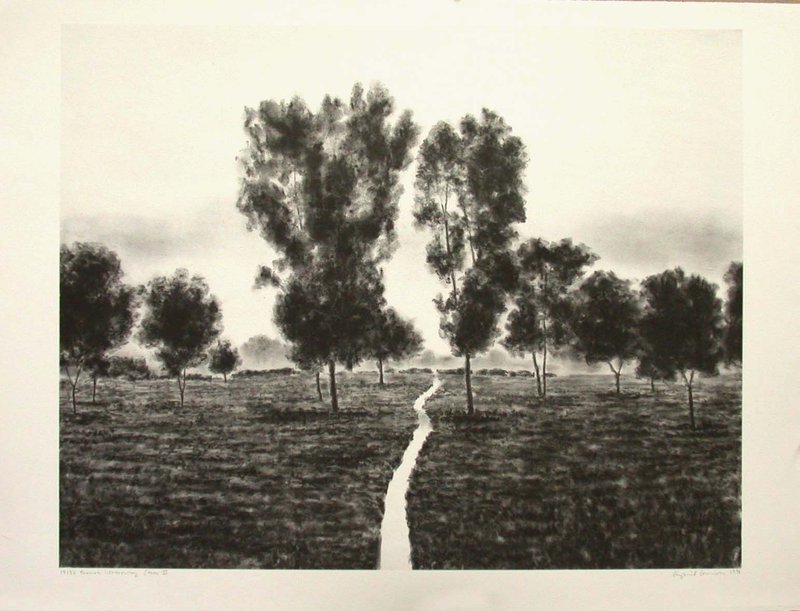 Though April Gornik's work, French Waterways St. II is the most traditional landscape in my selection, it still captures some of the eerie essence of Lynch's work above. Yes, it exudes a sense of tranquility, not to mention that softness often associated with the french countryside, but its void of human life and color also gives it an otherworldly appearance. Gornik's uncanny ability to depict the natural beauty of land and sky with the drama it deserves is clearly seen here. She has no shortage of recognition, having received a Lifetime Achievement in the Arts Award from Guild Hall Academy of the Arts, and the Award of Excellence for Artistic Contributions to the Fight Against AIDS from amFAR. If you're someone with traditional taste, and you have an eye for talent and historical significance, Gornik is for you.
FILIP DUJARDIN
Untitled, 2010
$4,000 or as low as $352/month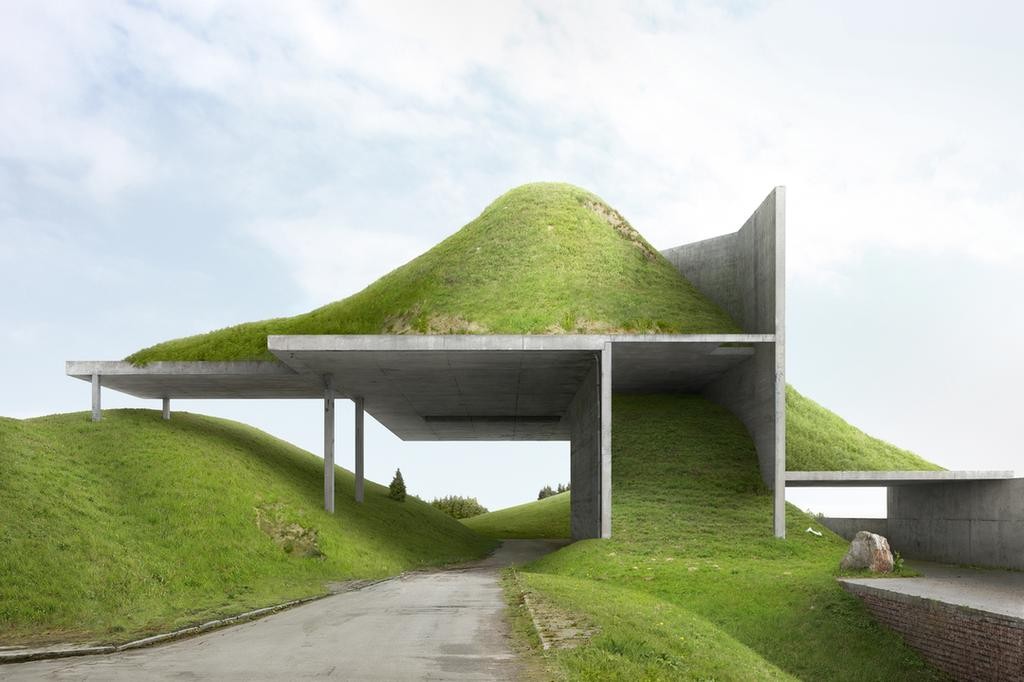 Belgian artist Filip Dujardin explores how architecture intervenes with or creates a new landscape. Originally trained as a professional architectural photographer before turning to design in 2007, Dujardin designs his "impossible architecture" using digital tools so that upon first glance, the structure appears ordinary, but in true Dada-esque fashion, the absurdist construction reveals itself upon further examination. The result is eye-catching and playful, but as one can see with Untitled, the composition is still formalistic. Perhaps that's the reason why The Metropolitan Museum of Art in New York has acquired the artist's work for its permanent collection. Dujardin's talent defies the laws of physics and expands our imagination.
KATE BONNER
Every point is the center, 2014
$3,600 or as low as $317/month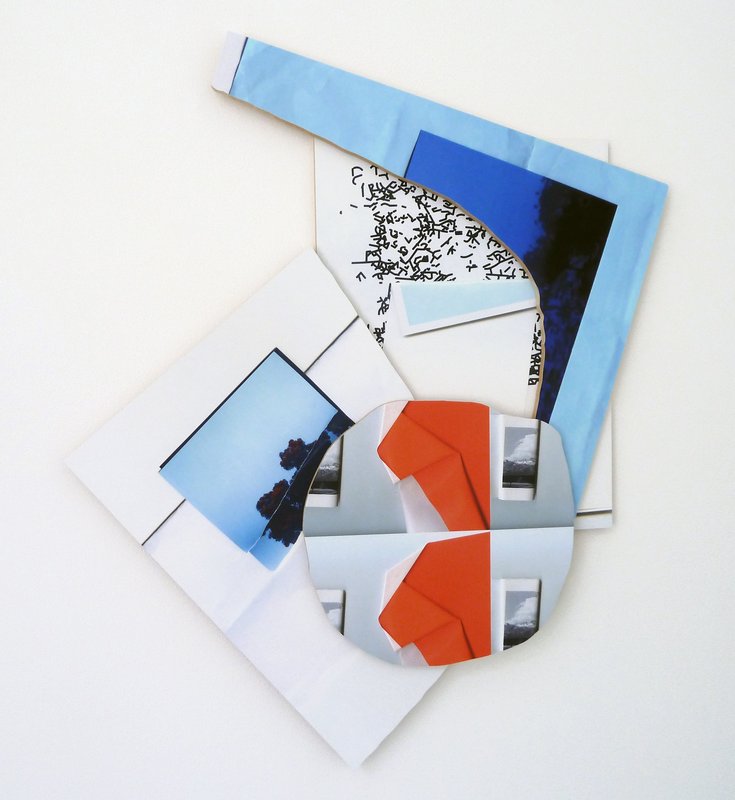 Kate Bonner takes a reconstructed, sometimes disorienting approach to the landscape. Through a process of capturing points and places in time, reducing and isolating the images using both physical and digital tools, and reconfiguring them so they defy a traditional narrative, Bonner seeks to expand space and encourage viewers to take in her constructions in a non-linear manner. What I love about Bonner's work is that it is at once photography, painting, and sculpture; the mixed processes and media give it a life beyond a flattened picture plane. The artist has exhibited widely along the west coast—from Luis de Jesus in Los Angeles to The Wattis Institute for Contemporary Art in San Francisco. Check out her 2016 interview with Karen Rosenberg to learn more and see images of how this work came together in her studio.
RELATED ARTICLES:
"Why I'd Buy This In January 2018": Artspace Advisor Hannah Flegelman Describes The Artworks In Her Cart
"Why I'd Buy This": Artspace Advisor Hannah Flegelman Describes The Artworks In Her Cart
"Why I'd Buy This March": Artspace's Advisor Hannah Parker Shares the Large-Scale Works In Her Cart