The following is written by Hannah Parker, Artspace's trusted art advisor. She describes her personal collecting wishlist. Feel free to contact advisor@artspace.com to speak with Hannah about sourcing works from your collecting wishlist.
I've recently been working on a number of projects for hospitality and public spaces, so I've had my eye on large-scale works at an accessible price. Below is a selection of impactful pieces that will give you a bang for your buck.
WADE GUYTON
Untitled (X Poster), 2016
$6,953 or as low as $440/month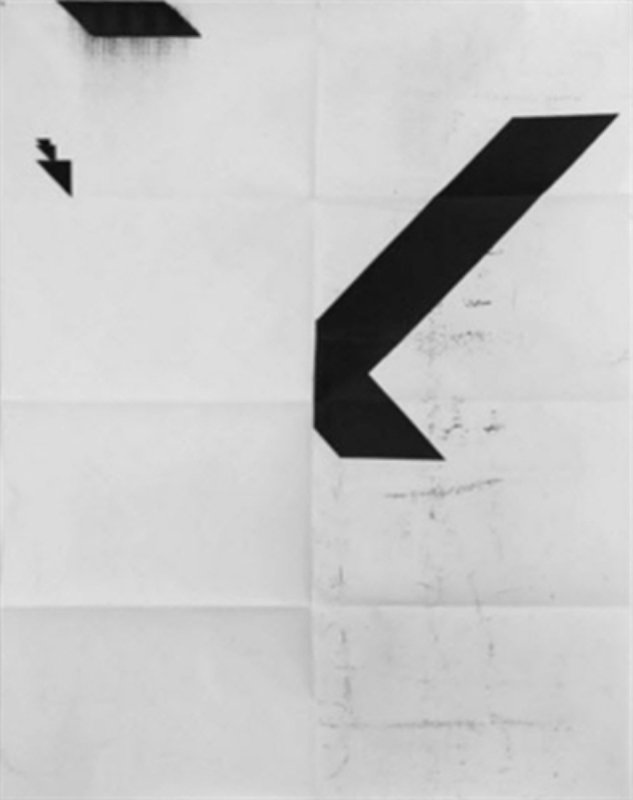 Wade Guyton is known for his enormous inkjet paintings featuring flames, stripes, U's, and you guessed it, X's. This special Printed Matter fundraising edition was produced to scale and true to the style of the artist's original inkjet-on-canvas work. Each edition of 100 is printed with archival UV curable inks and folded by hand. While the price of this edition has increased since it was first issued, this edition takes up some serious real estate for under $10,000. It doesn't hurt to mention that the Museum of Modern Art in New York also has another impression from this edition in its collection.
MARCEL CEUPPENS
Reclining Nude, 2015
$4,500 or as low as $396/month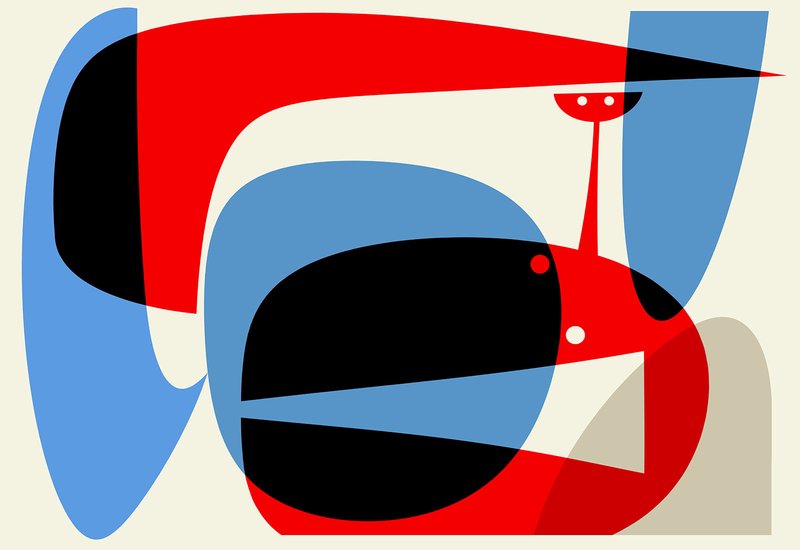 Graphic design lovers: this piece is for you! Marcel Ceuppens was an award-winning Art Director for one of the most creative advertising agencies in Belgium before he decided to become a full-time painter and illustrator. His advertising experience is conveyed in the sharp, bold, and bright style of his fine art. Inspired by his passion for mid-century art, Reclining Nude recalls the modernist shapes Alexander Calder and Henry Moore, but still feels contemporary—a great fit for someone who wants an eye-catching yet refined piece.
KAROLINA MASZKIEWICZ
Razya, 2017
$2,700 or as low as $220/month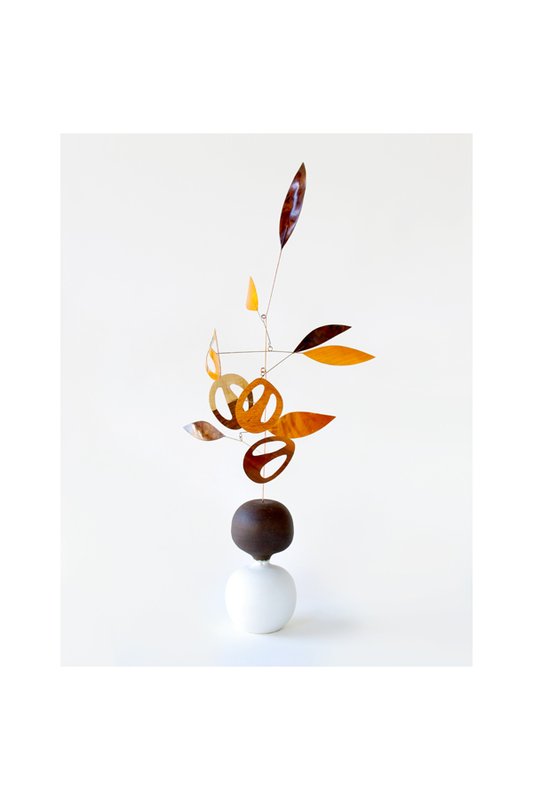 I've loved Karolina's kinetic sculptures ever since they first made their first Artspace appearance and I'm not alone—they have flown off of our proverbial shelves. The Polish American sculptor creates a metaphysical connection between viewer and object in the way a viewer's presence can initiate the movement of the sculpture. Their organic shapes and colors are also very meditative; I would be perfectly content taking in this sculpture every day in my own home. What distinguishes Razya from Maszkiewicz's other works in this series is the scale. At 46 inches high, it's still quite delicate and elegant but it can really hold the room.
TOMO CAMPBELL
Wilder, 2015
$8,335 or as low as $528/month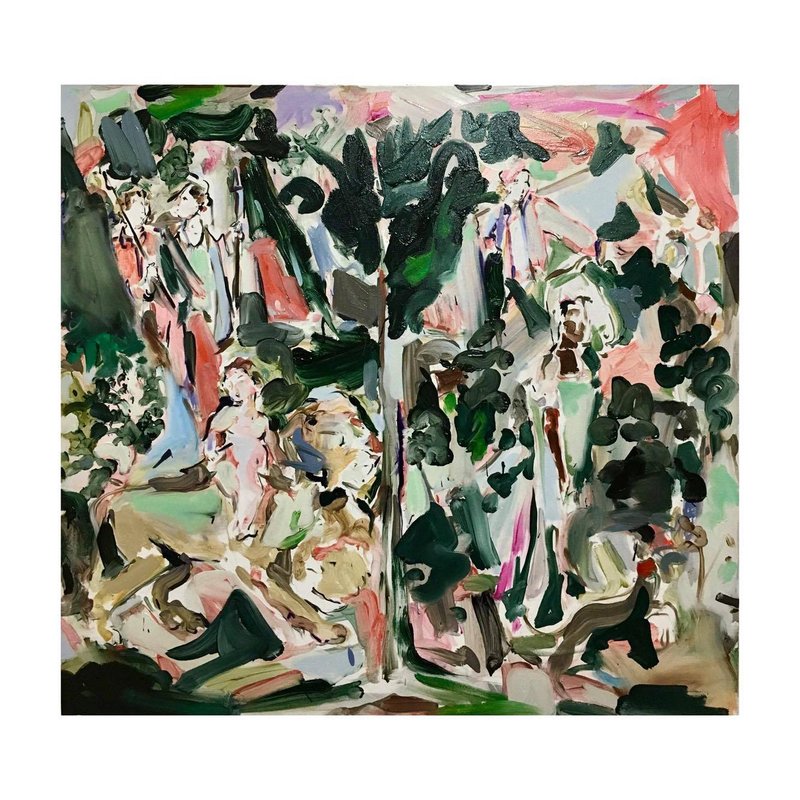 In describing his work, Tomo Campbell says, "I try to paint in a way that makes the paint vibrate" and make it look like it's on the "cusp of shifting." That vibration can be felt when looking at Campbell's oil paintings; his densely packed compositions with multiple vantage points are full of activity. With a nod to Roccoco (not to mention Cecily Brown), Wilder depicts traditional subjects of landscapes, hunting, and parades and moves them in and out of abstraction.  Each time someone views the canvas different characters come into view. Campbell studied at one of the most respectable art schools in London (Central St. Martins), his work is starting to be shown at international art fairs, and he has received endorsements from various public figures including Alexa Chung and Mario Testino. Give Campbell's work a serious look before it becomes out of reach.
CLEMENS BEHR
Ein Bild zum Preis von Drei, 2016
$8,072 or as low as $572/month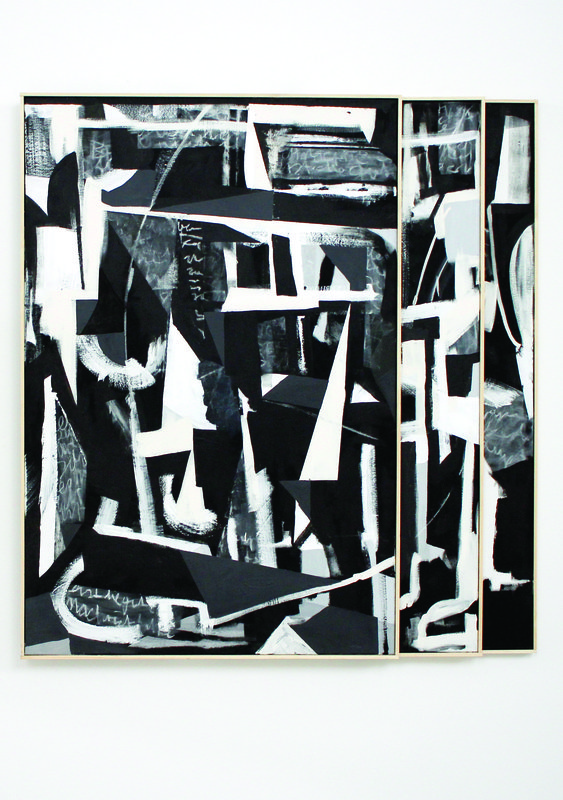 I like to think that if I ever get to live in a Frank Lloyd Wright or Richard Neutra-designed home, this painting would hang in it. Behr's work nods to the modernist style in its scale, sharp geometric shapes, and Cy Twombly-esque scrawls. Executed entirely in grayscale using acrylic and chalk, Ein Bild zum Preis von Drei is part of Berh's DIY practice of working with found or everyday materials. The painting, whose title translates to "A Picture for the Price of Three," plays with the composition of the conjoined canvases, which unfold into one another. Behr has exhibited widely across Europe and the United States—staging massive site-responsive art installations. This painting might seem domestically scaled by comparison but still holds the same visual power as his public work.
 RELATED ARTICLES:
"Why I'd Buy This in January 2018": Artspace Advisor Hannah Flegelman Describes the Artworks in Her Cart
"Why I'd Buy This": Artspace Advisor Hannah Flegelman Describes the Artworks in Her Cart