Artspace's trusted advisor, Hannah Parker, sifted through the Artspace collection for works by this season's most talked about artists, chosen with equal parts love and insider insight. Read her reasons behind why she would buy each piece from her collecting wishlist—and get your hands on one before she does!
ZOE LEONARD
1 Hour Photo & Video, 2007/2008
$2,000 or as low as $176/month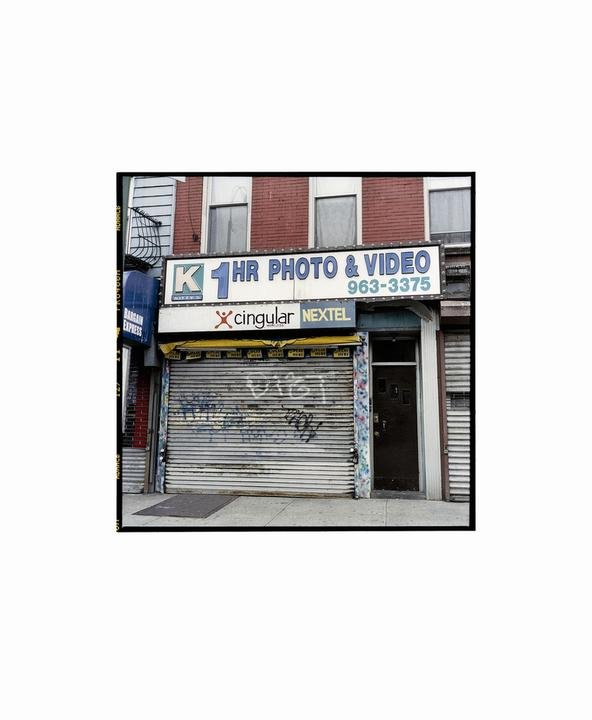 According to the Whitney Museum, Zoe Leonard is "among the most critically acclaimed artists of her generation." Leonard, who has a sprawling solo exhibition on view at the Museum, has maintained a cult following for her thirty-year career and earned significant institutional recognition along the way (she's been included in three Whitney Biennials and is well represented in the collection, after all). The praise is well-deserved and her expansive installations of repeating documentary images feel more relevant than ever in the Instagram age. 1 Hour Photo & Video, a coveted special edition from Parkett, is representative of Leonard's celebrated "Analogue" series, in which she photographed local storefronts first in New York City and later around the world between 1998 and 2009. At the time this series began, it depicted the effects of globalization and commercialization on independently owned businesses, and as the series has evolved, it also depicts how advancements in technology have rendered various analog photographic media obsolete.
RASHID JOHNSON
Thurgood in the Hour of Chaos, 2008
$4,000, or as low as $352/month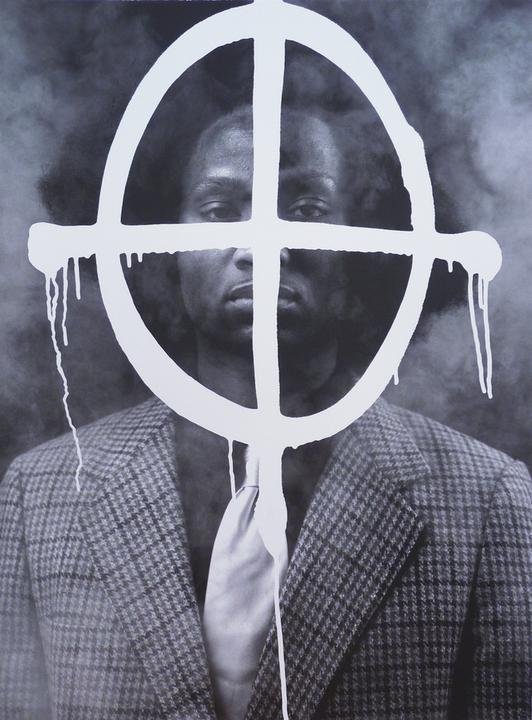 Rashid Johnson has been enjoying a steady rise in his career over the past ten years, and he's remained quite busy exhibiting his works at galleries (his show of new work at David Kordansky Gallery in LA opened last week) and museums (his first major solo exhibition in Ireland at Listmore Castle opens on April 15th). To top it all off, Johnson recently made headlines for casting Ashton Sanders (the teenage actor in the award-winning Moonlight) in first feature-length film, Native Son, an adaptation of Richard Wright's bestselling 1940 novel. So what can we learn from all this attention and achievement? That you'll be hard-pressed to find an artwork of his under $100,000. Don't miss out on acquiring this last available impression of one of his most celebrated series.
WOLFGANG TILLMANS
Process (Apple Tree), 2012
$3,000 or as low as $264/month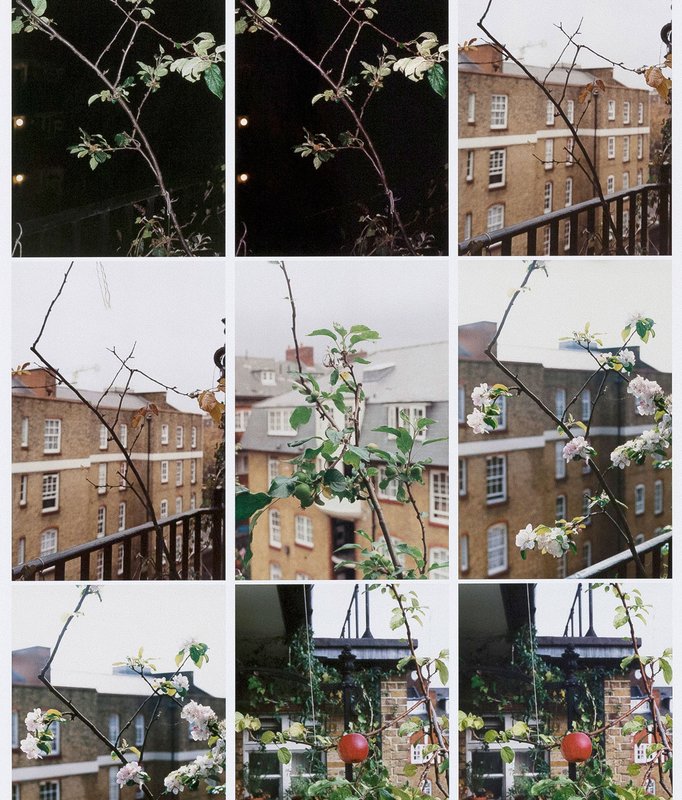 I'll never forget the first time I saw Wolfgang Tillman's "Paper Drop" series at Andrea Rosen Gallery years ago. The large scale photographs were luminous, mesmerizing, refined. Then I became captivated by his intimate portraits, observations of daily objects and scenes that portray the sentiments and voices of a generation. His work makes me stop and reflect in a way that other photographs simply don't. Tillmans is having a blockbuster few years. In 2017, both Fondation Beyeler in Basel and the Tate in London mounted comprehensive exhibitions of the artist's bodies of work from the 1990s to today (that exhibition travels to Nimes, France in May 2018). This month the artist also opened his first exhibition in Africa, and all the while he's won countless awards (it's worth mentioning he was the first photographer and the first non-English artist to win the prestigious Turner Prize in 2000), broken auction records, and placed his work in major museum collections. Not bad for an artist turning 50! Process (Apple Tree) is a great example of the intimacy and care with which Tillmans shares his subjects.
ELLSWORTH KELLY
Small Blue Curve, 2012
$6,000 or as low as $528/month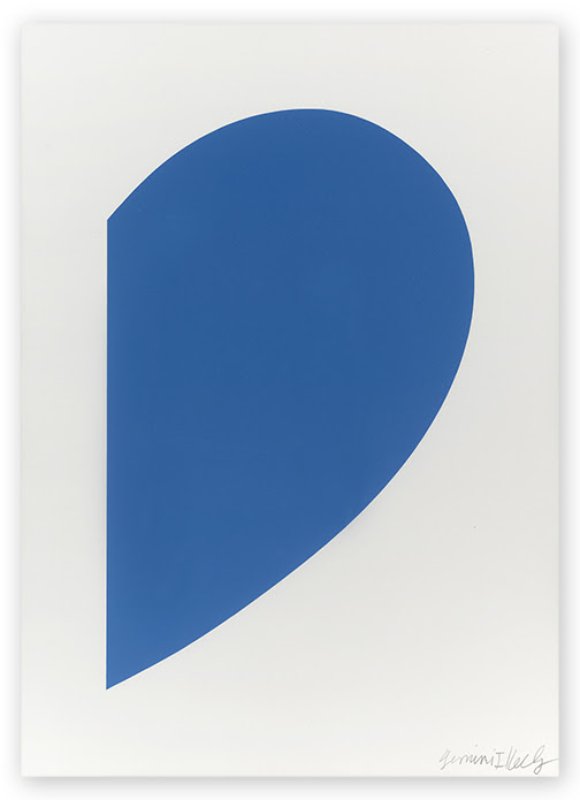 The late Ellsworth Kelly is, to over simplify, an artistic legend. His work can be found in nearly every art history book (not to mention Phaidon's beautiful monograph) and major museum collection around the world. He's become such a household name, you can even now find iterations of his work on the trading floor of Axe Capital in the new season of Billions! While his canvases sell for seven figures, did you know that you can still acquire work of his under $10,000? Recalling the shaped canvas paintings that earned Kelly recognition, Small Blue Curve is a reductive study of color and form. Borrowing from forms in the world, Kelly refines and simplifies the shape to its essence. If you're willing to take it up a notch, consider Dartmouth, a color panel piece reminiscent of the painting in the Metropolitan Museum of Art's collection. With Kelly, you can't go wrong.
RAGNAR KJARTANSSON
My Mother, 2015
$1,000 or as low as $88/month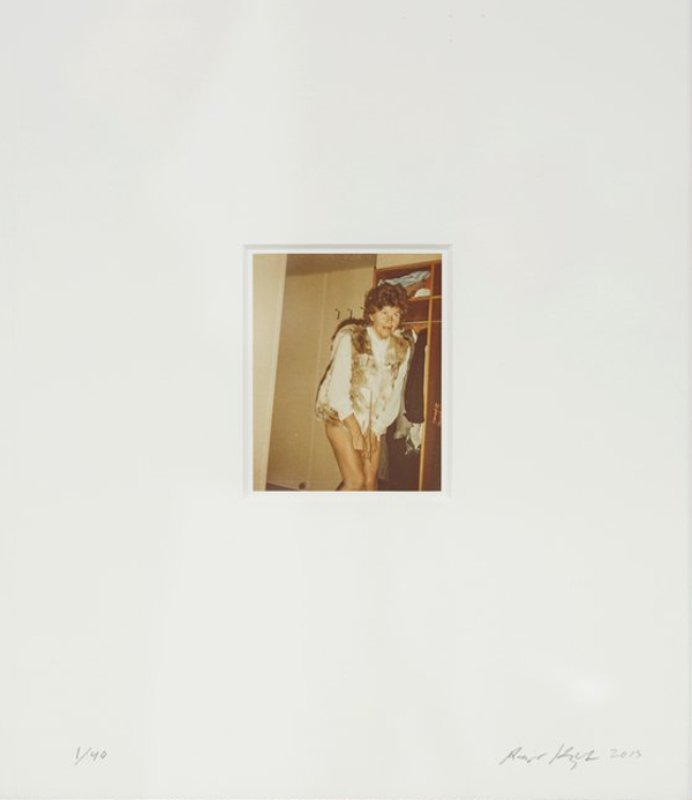 Amidst much of the loud, flashy paintings dominating art world (market) today, Icelandic artist Ragnar Kjartansson's multi-media artistic practice is purely refreshing. Institutions think so too—his widely praised exhibition "The Visitors" has been touring the country's museums, and recently landed at the Cincinnati Art Museum, where local critics called his six-year-old piece a "landmark of contemporary art." Even more exciting, his film Me and My Mother was acquired by the Hirschorn Museum and Sculpture Garden. This piece is humurous, abdsurd, and challenging to watch as a viewer, and as the Hirschorn's curator notes, "Everyone remembers that piece. . . It's unforgettable." Now, I love his films and video installations but my NYC apartment is not exactly equipped to display a multi-channel projection. If you're one of those people too, this particular work is for you.
Feel free to contact advisor@artspace.com to speak with Hannah about sourcing works from your collecting wishlist.
RELATED ARTICLES:
"Why I'd Buy This March": Artspace's Advisor Hannah Parker Shares the Large-Scale Works In Her Cart
"Why I'd Buy This In January 2018": Artspace Advisor Hannah Flegelman Describes the Artworks in Her Cart
"Why I'd Buy This": Artspace Advisor Hannah Flegelman Describes the Artworks in Her Cart