Curator, writer, and artist Matthew Higgs has been championing under-known and emerging artists since the early '90s when he founded his own press, Imprint 93 , which published editions with artists like Martin Creed , Chris Ofili , Elizabeth Peyton , and Peter Doig . Born and raised in the UK, Higgs sought to expand the scope of canonized British artists beyond the label " Young British Artists ," successfully doing so with "British Art Show 5" in 2000, a major touring exhibition that articulated a new British aesthetic.
In 2001 Higgs moved to San Francisco where he worked as curator of the Wattis Institute for Contemporary Arts at the California College of the Arts , and later as the co-chair of the college's MFA program. Now, Higgs is the director and chief curator at White Columns —"New York's oldest alternative art space"—where he's worked with more than 500 artists since 2005 including Luke Fowler , Sarah Anne Lobb , and Judy Linn .
Here, the celebrated curator shares his thoughts on his favorite works from Artspace's exclusive preview of NADA ' s upcoming art fair in New York, opening March 2 nd . Browse the full preview here.
ANNE COLLIER
Double Exposure , 2011
Nottingham Contemporary & Glasgaow International, UK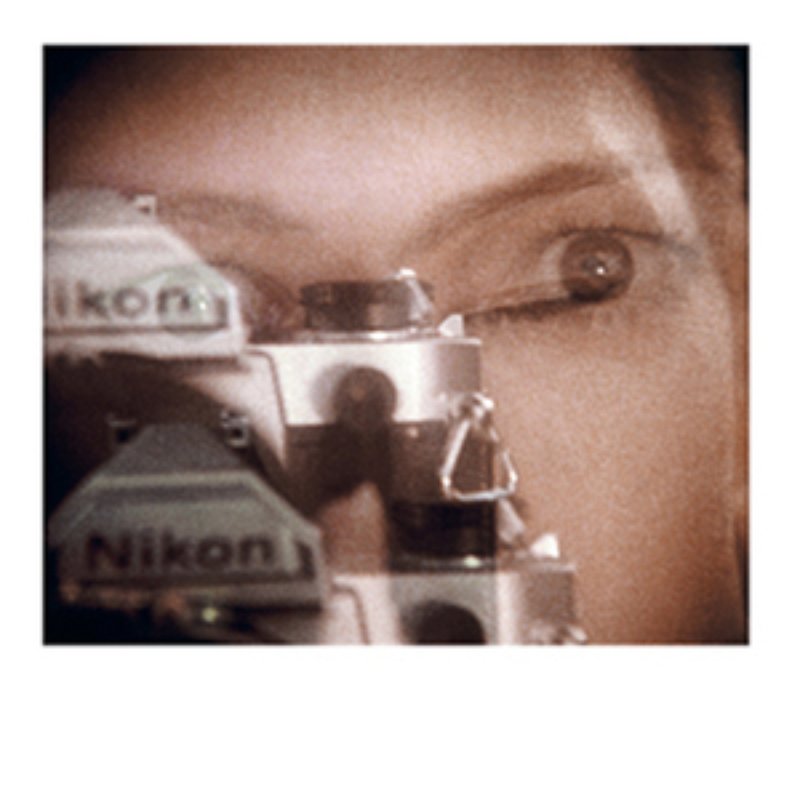 I'm married to Anne. I like her work. This photograph—based on indivdual frames from a 35mm print of the 1978 film Eyes of Laura Mars— was made to support Nottingham Contemporary, an exemplary contemporary art space in the UK, where Anne had a solo exhibition in 2011. Buy this and support Nottingham Contemporary!
ALAN CONSTABLE
Not titled , 2014
Dutton, New York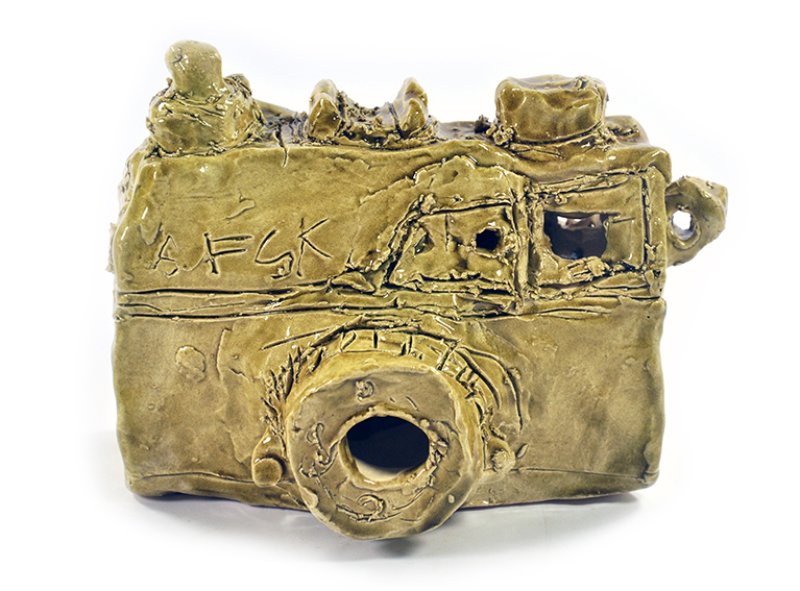 Alan Constable is an extraordinary Australian artist who is affiliated with Arts Project Australia, a center in Melbourne that supports artists with mental and developmental disabilities. (White Columns has collaborated with Arts Project in the past.) Constable, who is legally blind, makes incredible ceramic sculptures of cameras, which should, in my opinion, be in every major museum collection.
BEAU DICK
Shama Headdress , 2010
Fazakas, Vancouver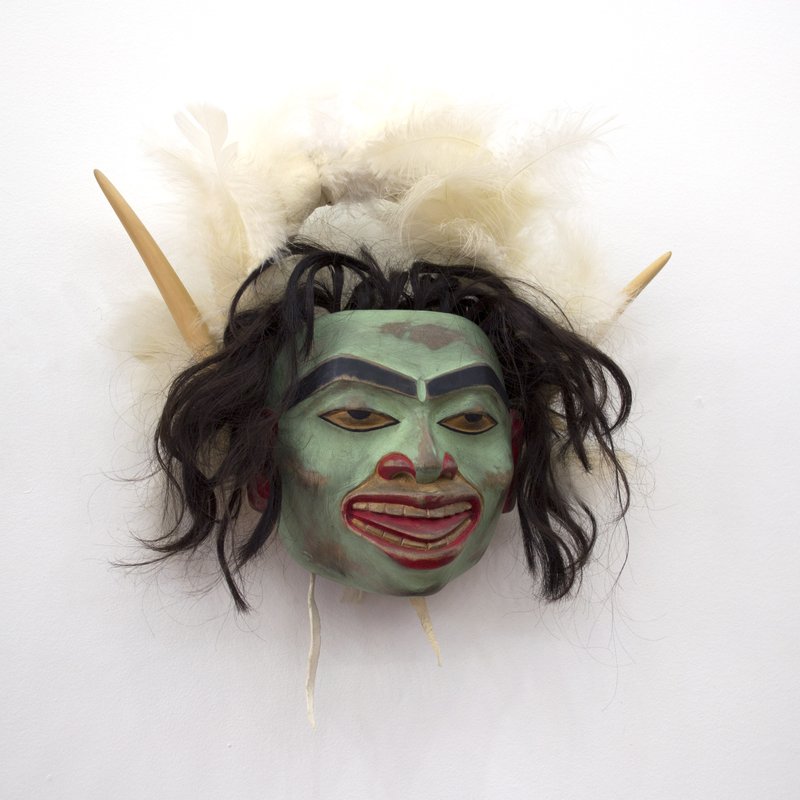 I was introduced to the great Beau Dick's work by the Vancouver-based artist Roy Arden. Beau is a First Nation Canadian artist whose work collides traditional techniques and contemporary influences in wholly original ways. I'm always excited to see more of his work, which I feel should be far better known in New York (and beyond).
RYAN FOERSTER
Air Duct II
David Petersen Gallery, Minneapolis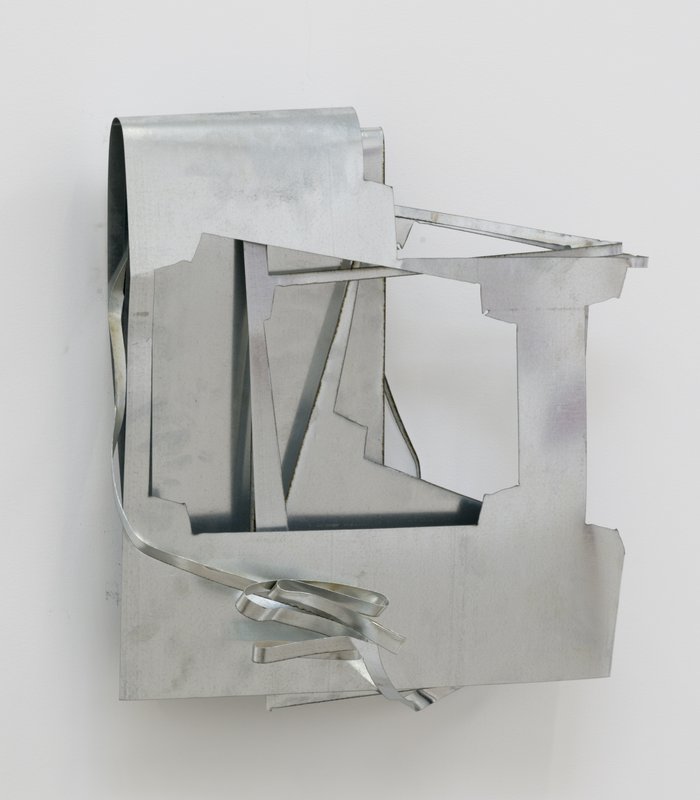 Ryan Foerester is a Canadian artist who briefly  worked at White Columns, and we staged one of his earliest shows in our 'Bulletin Board' project space in 2007. His alchemical, mercurial practice—that embraces photography, drawing, sculpture, curating, and publishing—is a pleasure to witness and behold.
MARY HEILMANN
Sunny Chair for Whitechapel (chartreuse) , 2016
Whitechapel Gallery, London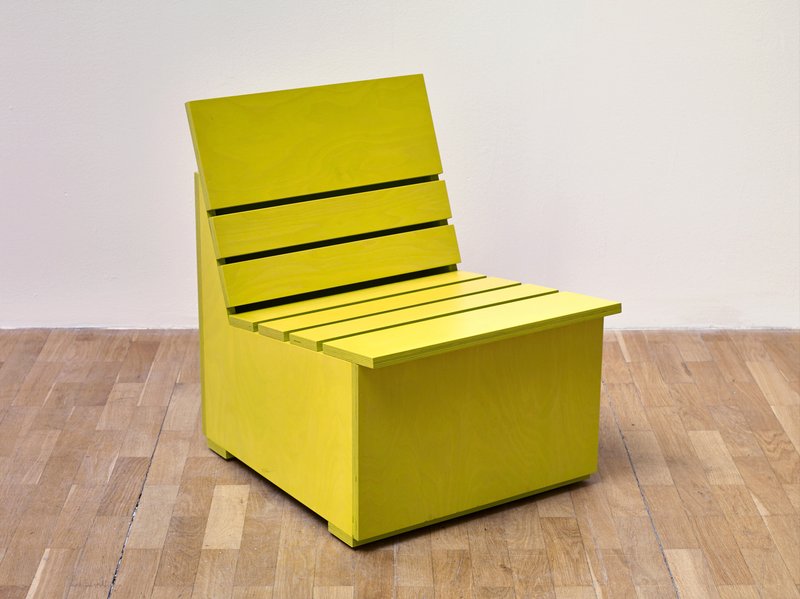 I would buy one of Mary Heilmann 's chairs. Not only are they formally perfect, they are surprisingly comfortable! This group was made for her 2016 retrospective at London's Whitechapel Gallery , which I was fortunate to see and which I included in my December 2016 "Best Of 2016" list for Artforum .
ALEX MORRISON
Lucent Signals and the Warm Comfort of the Orangerie (Table) , 2016
L'Inconnue, Montreal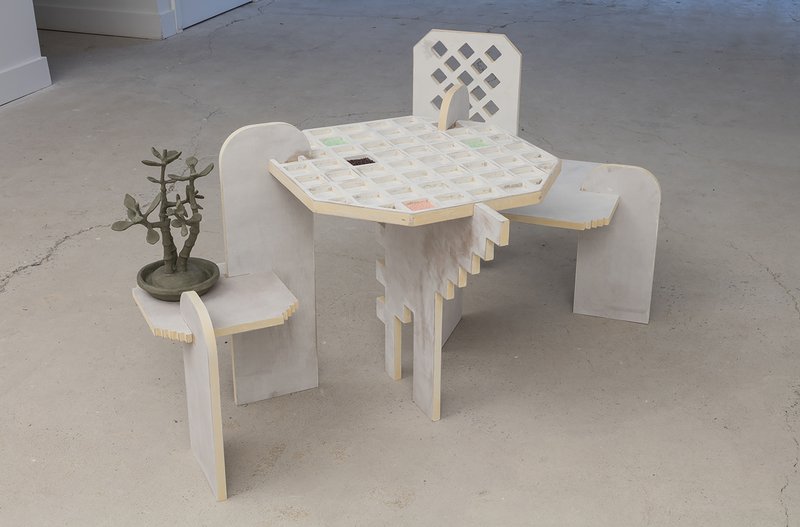 Alex Morrison is a Canadian artist—the third in my NADA picks!—who is now based in Brussels. I'm always curious to see Alex's work, which has always adopted different formal and aesthetic strategies. His recent furniture-like hybrid sculptures conflate (and confuse) form and function in highly idiosyncratic ways.
ATHENA PAPADOPOULOS
Barely There Near Neither Hair (Leg 4) , 2016
Shoot The Lobster, New York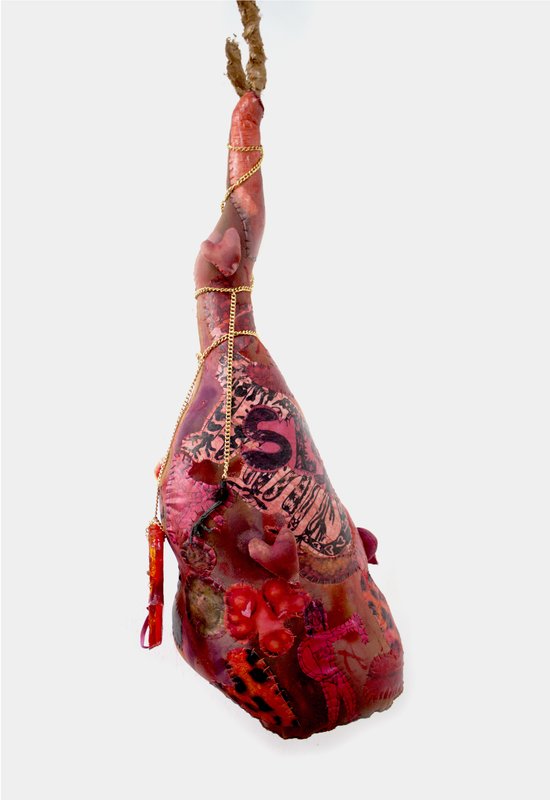 Another Canadian artist! The Toronto-born, London-based Papadopoulos had a widely acknowledged stand-out solo New York debut at Shoot The Lobster's Eldridge Street space in 2016, so I'm excited to have an opportunity to have another encounter with her visceral sculptural works.
TABBOO!
Dump Trump, 2017
Gordon Robichaux, New York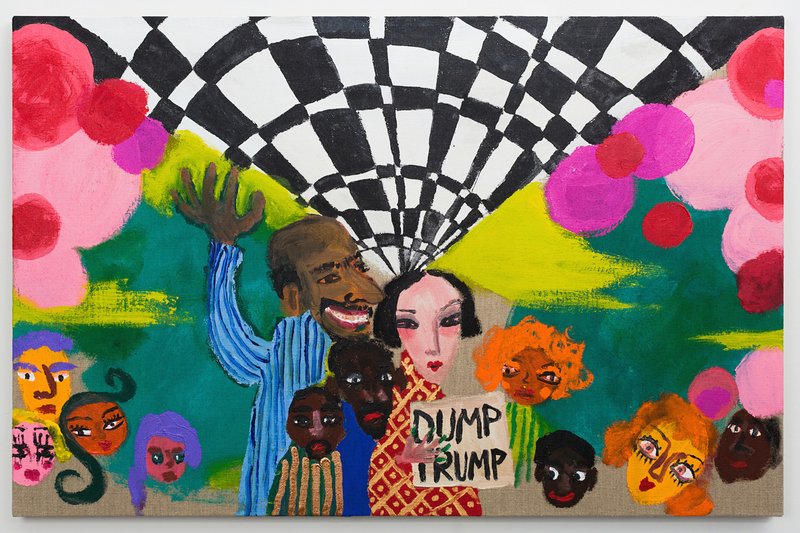 A legendary artist with a totally on-point message-painting that is perfect for our present and troubling times.
ALAN VEGA
Untitled , 2015
Sebastien Bertrand, Geneva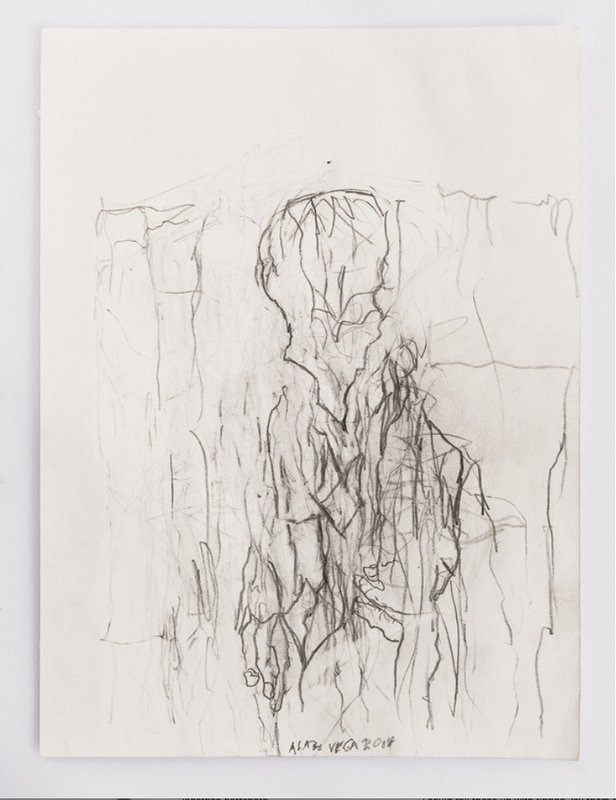 Alan Vega, the co-founder (with Martin Rev) of Suicide—among the most influential "rock" groups of all time—died last year aged 78. Vega's art isn't as well-known as his music, but both were profoundly provocative and possessed by a spirit that was uniquely his own.