For an event so heavily predicated on the newness of contemporary art, Frieze appears to be taking more of a long view. When the fair first began in London in 2003, participating galleries tended to favor works created after the year 2000. Over the intervening years, as that hard stop at the turn of the millennium has softened (despite the launch of Frieze Masters, which expressly favors works made before 2000), with art made decades earlier on display alongside studio-fresh pieces (often still smelling of wet paint).
At this year's Frieze New York–the first to be held inside Manhattan's cavernous Shed, echoes of earlier movements can be detected in a series of museum-quality booth presentations from some of the world's best-known galleries. Which booths truly registered for you? Here are the artists that stood out in the stands, from our perspective.
Carol Bove – Untitled (from the White Columns Portfolio), 2014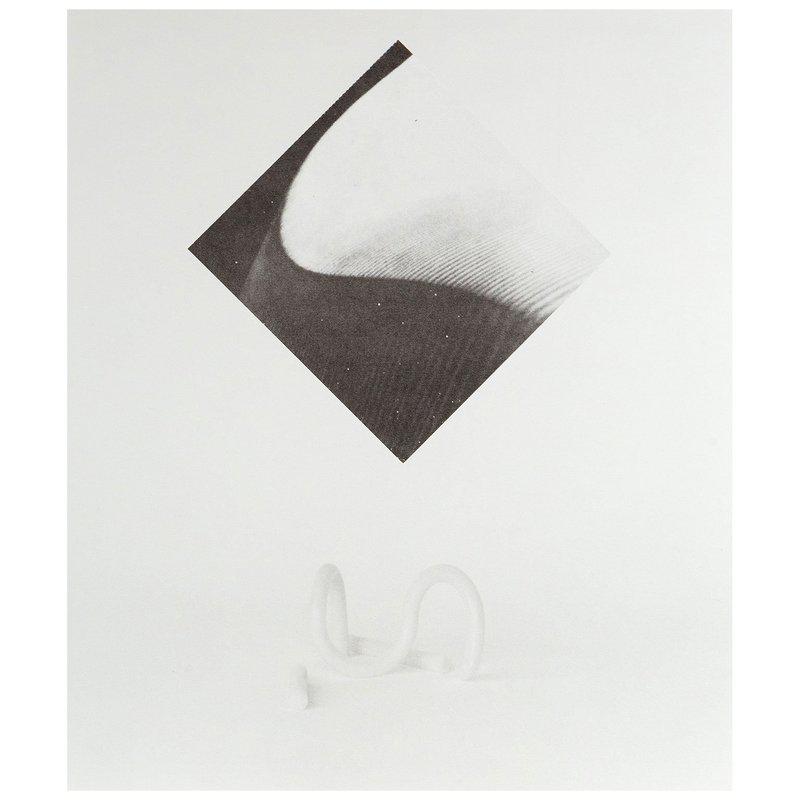 David Zwirner devoted its booth to a single artist: Carol Bove . More of an installation than a presentation of individual works, Zwirner's booth was lined with an coral-red fabric, onto which the artist had fitted lengths of similarly colored, crumpled steel tubing. The stand also displayed works from the same series, presented on Ettore Sottsass –designed tables.
There are clear echoes of mid-century, abstract New York sculptural works, but Bove also plays with the viewers' perceptions. As her gallery put it, "the works appear alternately to vibrate or recede in front of the surrounding walls … The fabric-covered walls of the installation emphasize the paradoxical fabric-like appearance of the sculptures' surfaces while calling attention to the spatial context in which they are presented."
This 2014 print, from a portfolio produced in conjunction with the NYC non-profit space, White Columns, plays similar tricks, with a monochrome image above a more three-dimensional reproduction of sculptural work, which reminds us of Caterpillar, Bove's 2013 sculpture that was installed on The High Line.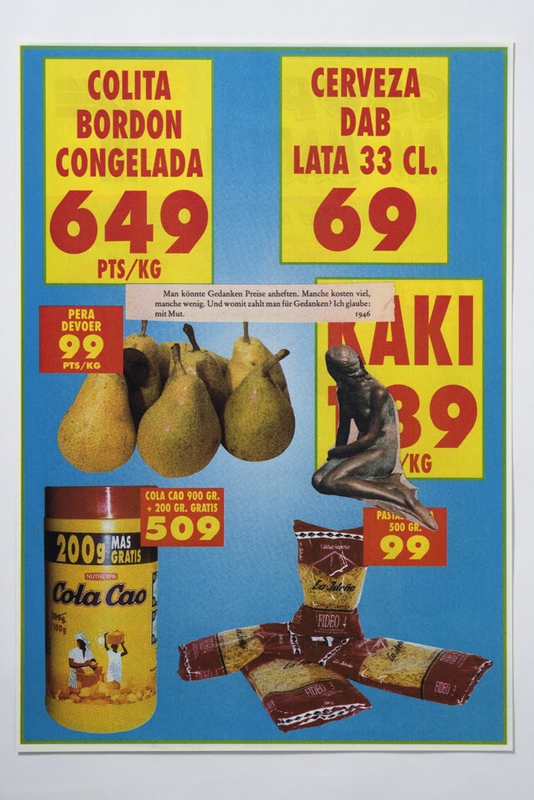 The Gagosian gallery went big on this 67-year-old German painter, dedicating its entire booth to Oehlen 's work. Like the works on show at Frieze, this featured screenprint, entitled 'Preise' or 'Prices' shines a light on the commercial nature of life in general and art fairs in particular.
Buy this and you won't necessarily be able to enjoy a bottle of  Kafftee/Cofftea, a hybrid coffee/tea beverage developed by Oehlen in collaboration with German beverage company Aqua Monaco, which Gagosian offered to fair goers via a vending machine within its stand. However, you will be able to develop an appreciation for Oehlen's willfully 'wrongfooted' style of image making. Over the years this contemporary of Martin Kippenberger has used computer-aided design programs, industrial printing methods, as well as spray paint, unusual color palettes and collage, to create images that on first viewing are bad but on closaer inspection are really, really good.
Joan Snyder – Dancing in the Dark , 1984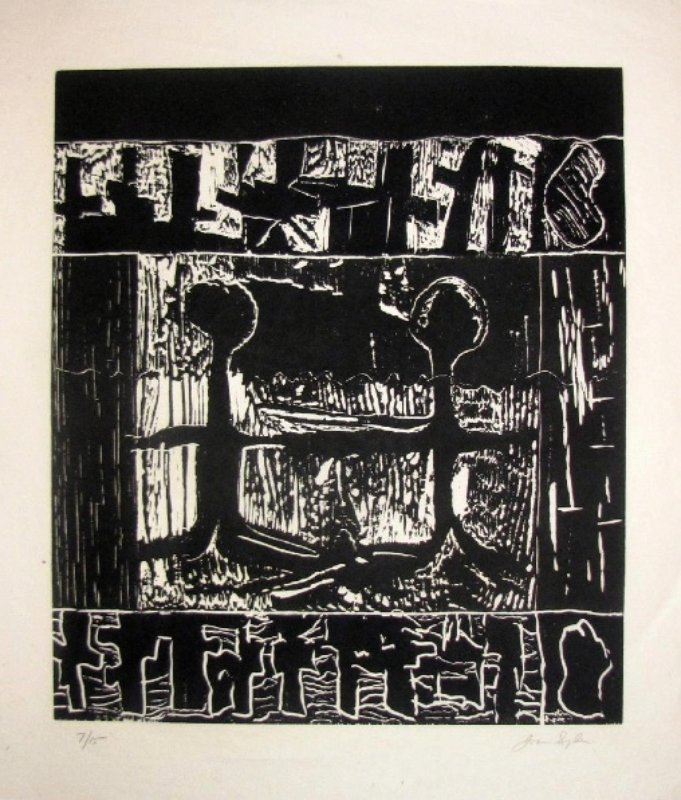 New York gallery Franklin Parrasch offered quite a few works by this 82-year-old abstract East Coast painter. Snyder , both a McArthur and Guggenheim Fellow, is best known for her 'stroke' paintings from the 1970s–lush, gestural works, often arranged on a gridlike pattern. This print comes from a slightly later period, and demonstrates how Snyder sometimes created figurative works, while still retaining her energetic forms and gestures.
Wilhelm Sasnal – Damned Youth , 2011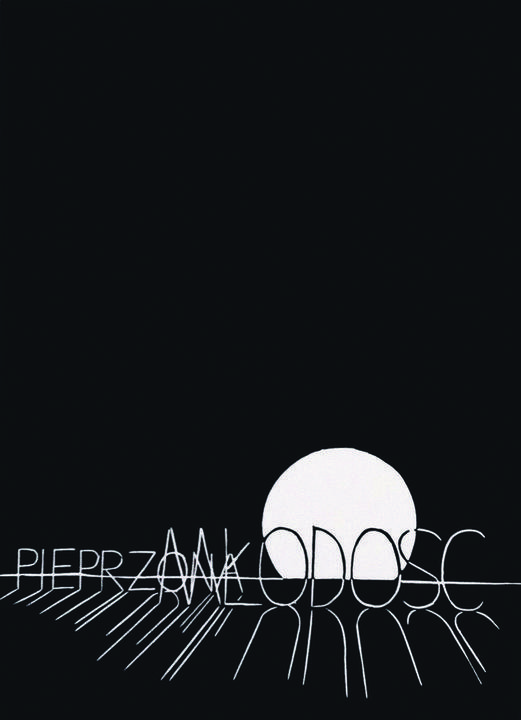 Art fairs are a great way of getting to know new artists, but they also offer art lovers an opportunity to remind us just how good some mid-career artists are. London gallery Sadie Coles has been representing this 49-year-old Polish painter, printmaker and filmmaker for years; it showed some of his great new paintings at Frieze this year. Those works commanded fairly high five-figure prices. This crisp, classic lincut, Przeklęta Młodość or Damned Youth, is a little more affordable, while still evoking this uncompromising artist's outlook.
Alex Da Corte – Sea Swallow Me , 2013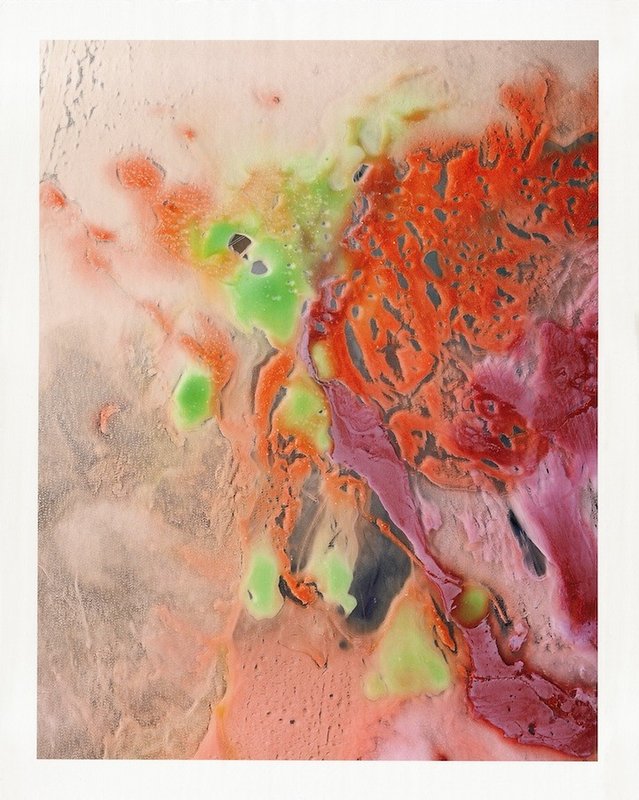 Sadie Coles also showed neon and video works by Alex Da Corte , a poppy, contemporary and hugely appealing artist whose work you may have come across via his collaborations with musicians such as St. Vincent and Dev Hynes, or on the roof of the Met last year, in an installation the New York Times described as "a mash-up of Alexander Calder and Jim Henson".
For a more manageable piece of Da Corte's work, try this delightfully squidgy pigment-on-silk-satin-fabric work from 2013, created for a BAM+NADA portfolio. It's just as eye-dazzling as his big-ticket works, and perhaps a lot easier to hang in your home.
Simon Fujiwara – Jersey Sweat Relax-Revolution Scarf with Shred Detail , 2019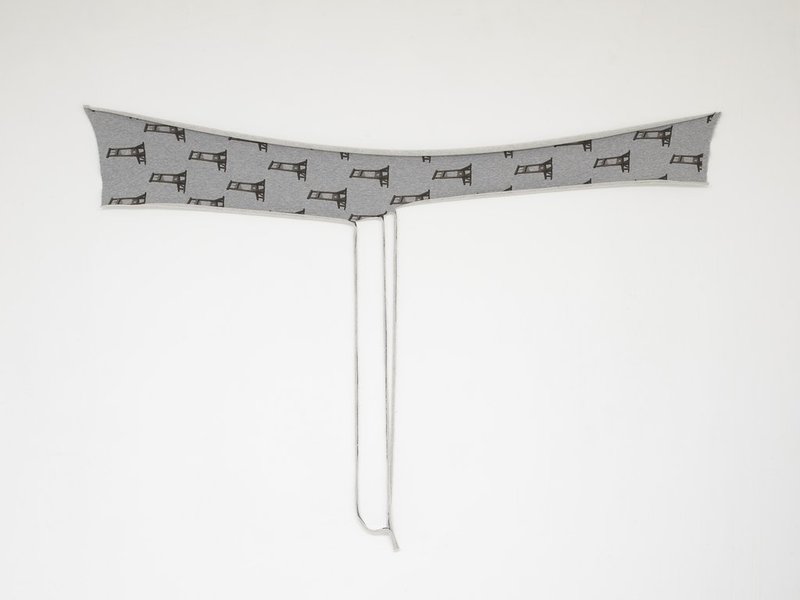 The German gallery Esther Schipper devoted its booth to the work of Simon Fujiwara , focussing specifically on Who the Bær a line of pastiches (look out for heavy references to Warhol, Hockney and Matisse, among others) each featuring Fujiwara's character, Bær, a bear with a golden heart and a very long tongue; the artist created the character in 2020, during the Pandemic.
Artspace's, work is equally playful. To create his Jersey Sweat Relax-Revolution Scarf with Shred Detail, Fujiwara took the kind of marl grey sweatshirt  commonly found in sportswear, printed a guillotine motif onto it, and fashioned it into a scarf. This symbol of the French revolution, combined with a material closely associated with casual clothing, enabled the artist to play around with different ideas surrounding democracy.
Yayoi Kusama – My self-portrait done when I was heartbroken , 2010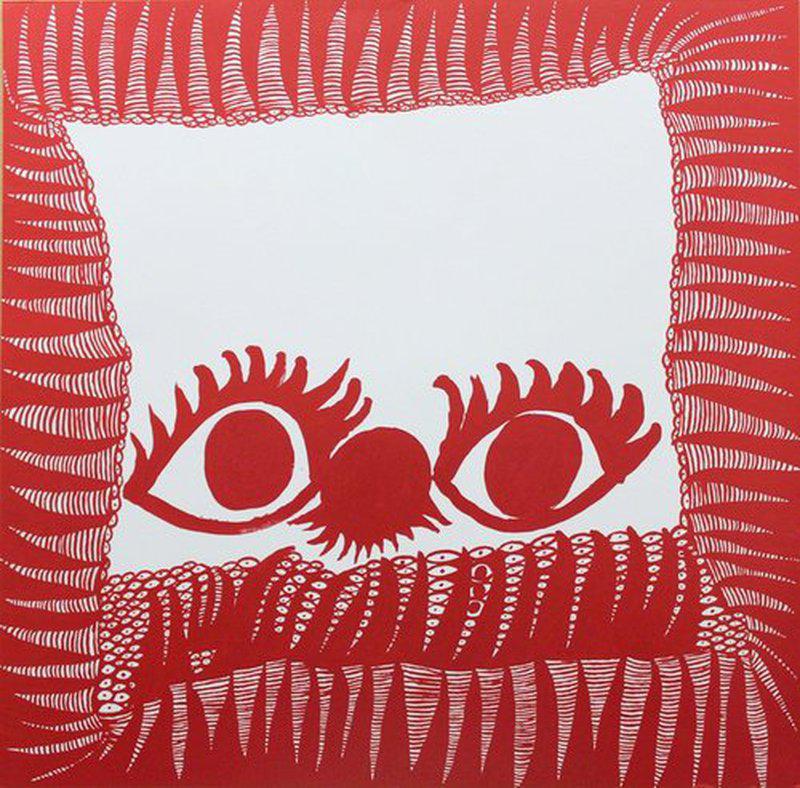 Finally, Victoria Miro showed some excellently dotty works by Kusama at its booth. The acrylic on canvas works dated from 2010 and 2018 respectively, and both sold quickly. This offset lithograph dates from a similar period, though is perhaps a little more personal. Its title, My self-portrait done when I was heartbroken', suggests, perhaps recollections of the nonagenarian Japanese artist's earlier life in mid-century New York, where she befriended such fellow artists as Donald Judd and Joseph Cornell , while creating works that touch upon abstraction, minimalism, pop and op art.