Laura Currie believes in art that's a little off the wall. In 2016, Currie co-founded Prospect , an art-world concern that works with well-known artists such as Enoc Perez and Judy Chicago to produce a range of art and design objects.
Over the past four years they've created risqué coasters with Nir Hod, a psychic wand with Chris Schanck , as well as color-popping straws with Misha Khan as well as an array of goods with Chicago and Perez.
Prospect has also found time to work with a variety of organizations, such as ICA Miami, National Museum of Women in the Arts, Performa, For Freedoms, MCA Chicago, and, of course, Artspace.
As Artspace celebrates its tenth anniversary, we've invited Currie to pick out just a few of her favorite works. The first five are not produced by Prospect, the final five are. Each of them demonstrates that this young fine art innovator has a great eye for a great work.
KALINE CARTER – Palm Springs 33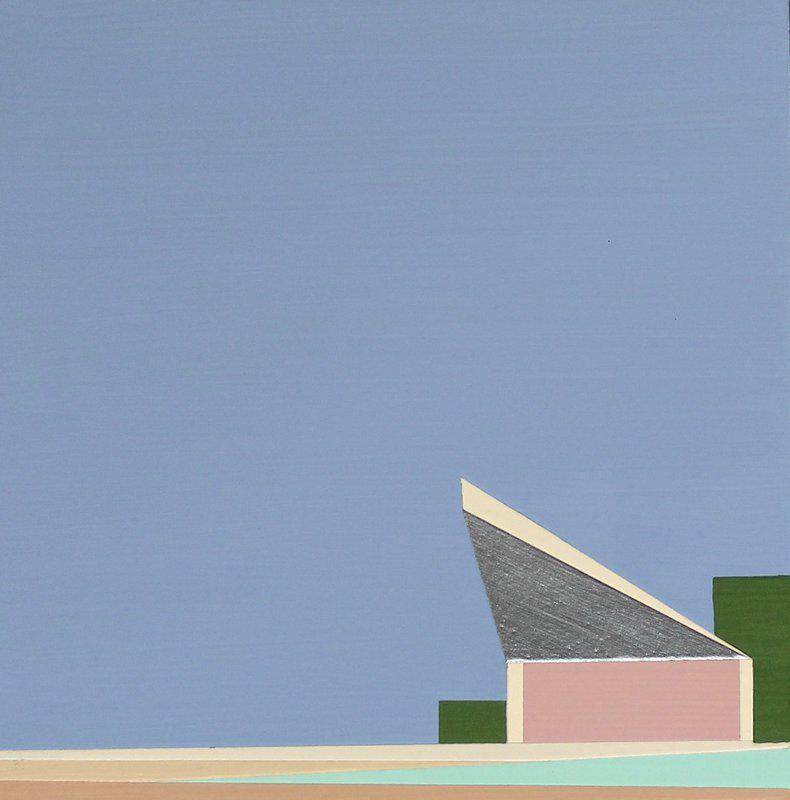 Kaline has such a singular, identifiable color palette, all soft pastels with these harder geometric lines — there's a very David Hockney-esque feel without being derivative.
I don't buy anything unless I know the story. Of course I have to love it visually, but I am equally interested in the context behind the work. Kaline's narrative, his journey to becoming an artist really gave me insight into his work. He wasn't born an artist, nor did he even think about pursuing it, but Kaline made a connection with someone who encouraged him to paint and when she passed away unexpectedly he realized that his heart belonged to art.
I know he identifies strongly with Agnes Martin — they actually have very similar backstories — and you can really see her influence in this piece, especially her obsession with grids. I recently moved to Miami, and while I know the painting is called Palm Springs, the piece also works well with the colors and lifestyle here, the whole pool vibe, of course, and the whole mid-century modern thing going on.
Kaline's favorite quote is from Agnes Martin, and I think it very much captures his evolution as a painter: "To progress in life, you must give up the things you do not like. Give up doing the things that you do not like to do. You must find the things that you like. The things that are acceptable to your mind."

ALLAN MCCOLLUM More Visible Markers in Twelve Exciting Colors , 2000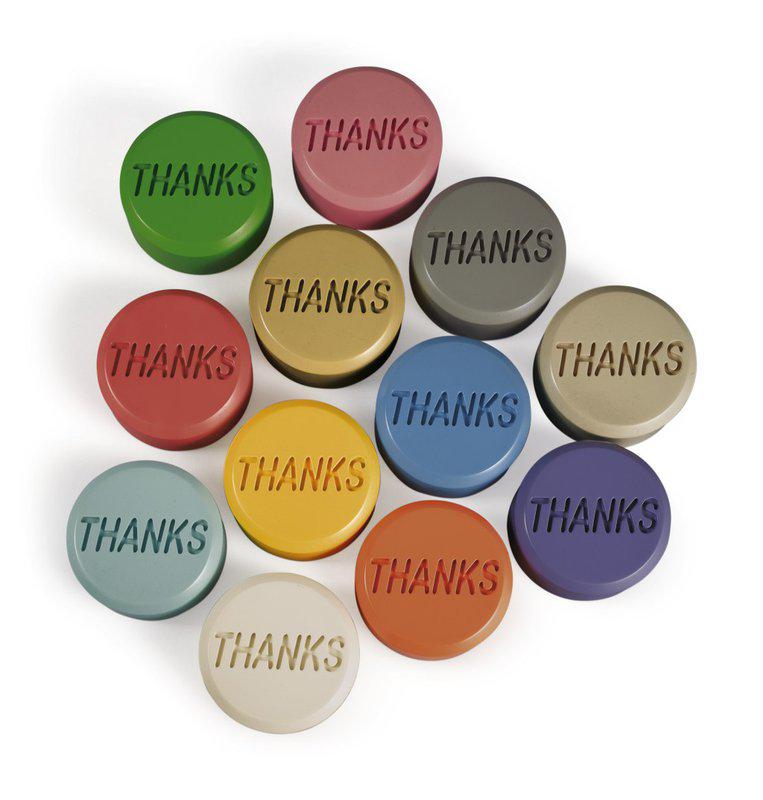 I have been a fan of Allan McCollum for a while, but in a more general way, if that makes sense — I know who he was and I liked his work, but the fandom was surface level. It took his retrospective at the ICA Miami last year for me to become a true Allan addict — first off, to see any art during the pandemic was exhilarating, but specifically seeing all these monumental sculptures in one place, seeing the massive fifty-year sweep of his oeuvre, made it even more stimulating. Not only stimulating, but necessary.
It would be hard to decide where to place his 'markers'; the fact that there are individual components to it makes the sculpture so versatile and lends itself to limitless display possibilities. And, the piece doesn't shout at you. The colors are matte and muted so, yes, while it can be a focal point, it won't take over the room. It's also a sculpture that's so purely Allan, so emblematic of his fascination with mass production, taking something as banal as markers and making them magical.
Of course, the message itself is so apt in this pandemic era with all its stops and starts. Giving thanks is important — for being alive, for being creative, for being able to experience art. And, the piece would encourage guests, family, and friends to stop for a minute and realize that sometimes, it's ok to thank ourselves.

NAN GOLDIN – Swan-like Embrace, Paris, 2001, 2021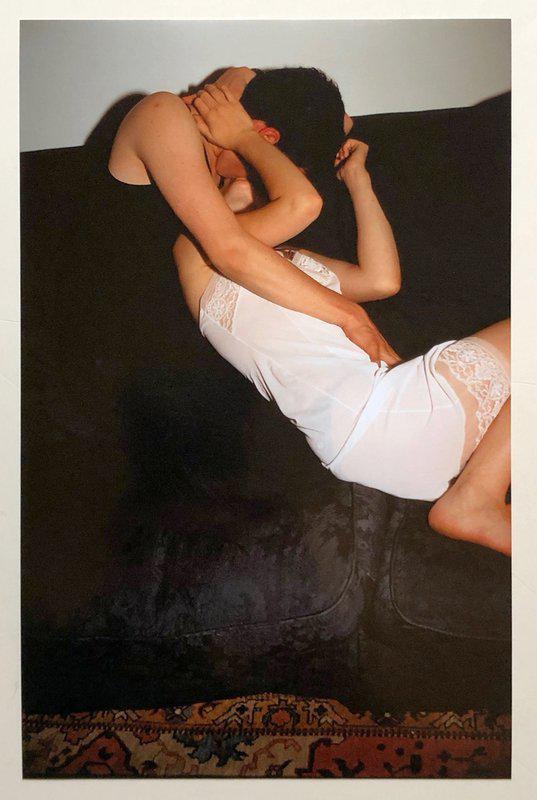 Last year was an exercise in introspection: Lockdown culture gave people the opportunity — good or bad — to look squarely at themselves with no filters or noise. And, if you were in a relationship during that period, to examine the two of you in a way that most couples never had before. Thankfully, that evaluation only strengthened my relationship (full disclosure: I got engaged!).
This photograph abridges my pandemic story, there's something so visceral about it that just nails love in the time of confinement. But that's typical Nan Goldin , the way she can essentially bottle moments in one shot, whether it's addiction, romance, an era, or a place. Her work holds up a mirror — quite literally in some cases — to the things we don't want to talk about. I can't wait to discover how Goldin's camera translates the COVID experience.
ROBERT RAUSCHENBERG – Captiva Coda , 2003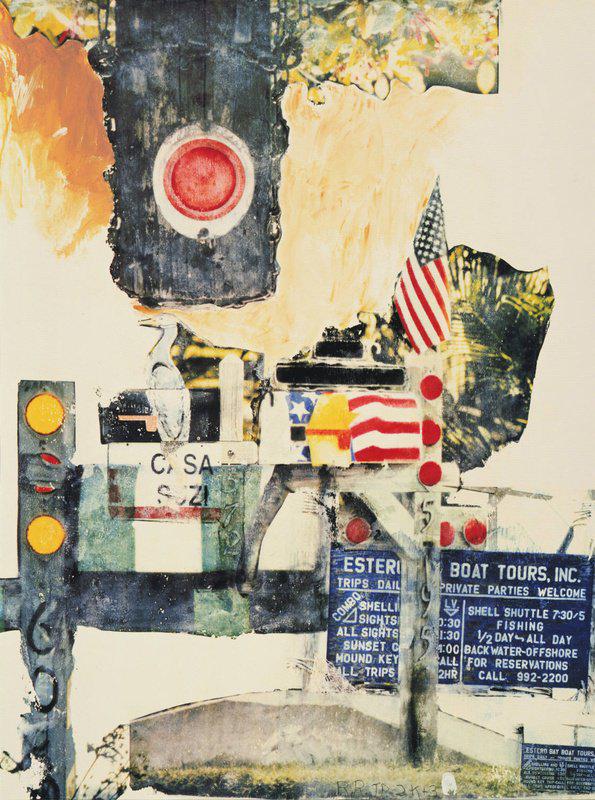 Rauschenberg's work feels more relevant to me now than ever. In addition to being one of the most prolific American artists who helped pave the way for the pop art movement, seeing the Jasper Johns exhibit at the Whitney - Johns being Rauschenberg's romantic partner for so many decades - reminds me of the influence of those we surround ourselves with. Here, Rauschenberg uses a signature technique in which he combines everyday objects (like signs) with mixed media to create complex and intricate effects on the viewer.
VIRGIL ABLOH – Vitra c/o Virgil Abloh Ceramic Block , 2020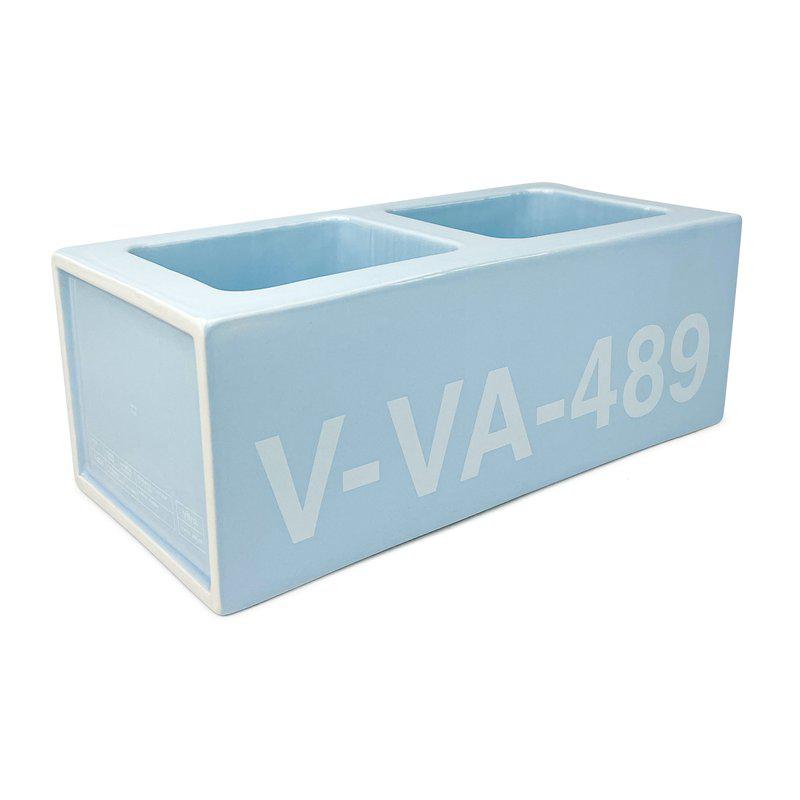 To me, Abloh is the perfect example of a forerunner in a generation of creators whose work spans so many verticals - in his case, architecture, fashion, and art. These blocks incorporate his multitudes well, with the stylized cinder blocks nodding to his civil engineering background and the letters to his pithy use of text in his fashion. They also perfectly encapsulate the tongue-in-cheek ways in which he comments on society and art itself, an introspective and often sarcastic take on items the art world holds dear and considers maybe a bit too precious.

MISHA KAHN – Suck It Up Cocktail Straw & Case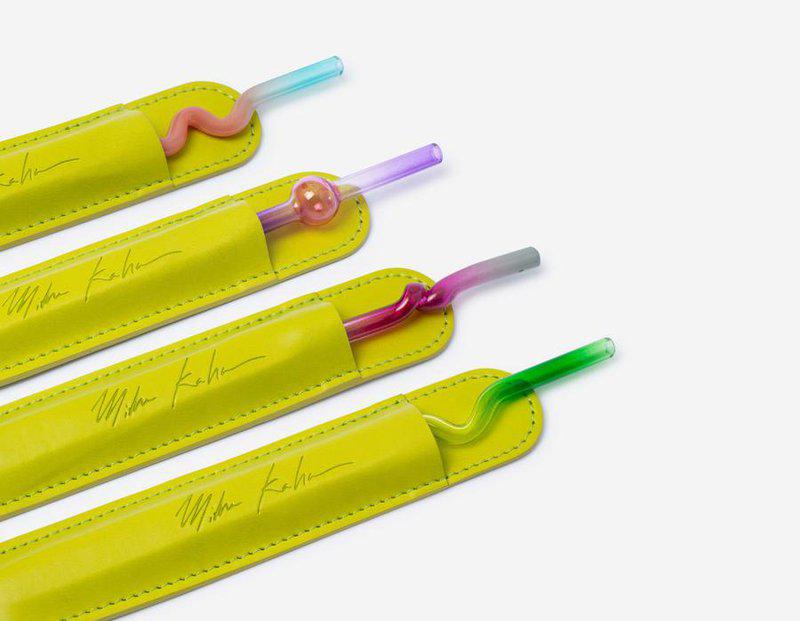 This is the first of the Prospect works that I've chosen. Our mission — to make the everyday extraordinary through contemporary art — is perhaps best accomplished in these straws. Misha just so fabulously takes something as simple and commonplace as a straw to a place I never quite imagined possible. Of course, it's not surprising. Misha is the type of transformational artist who understands the importance of starting a conversation. But more than that, he is incredibly hands-on. His background as a furniture designer informs his obsession with details and craftsmanship. When it came to producing these pieces he actually came to the factory in Turkey several times to work with the artisans who hand-make each one.
Misha's work often blurs lines, in this case between utility and sculpture. And, undeniably, these straws just next-level drinking, making it a real occasion, whether you're having a cocktail party or imbibing solo. They're also environmentally friendly, totally dishwashable and durable so you don't have to deal with soggy paper versions or feel guilty about the plastic-in-the-ocean crisis. I even travel with them — they come in a vegan leather case in this shocking neon yellow/green so it's simple to pack. There's something about being on the beach or the bar with your own little sculpture that makes the trip so much more fun (and the drinks taste so much better).
THE HAAS BROTHERS - Animal Alphabet children's book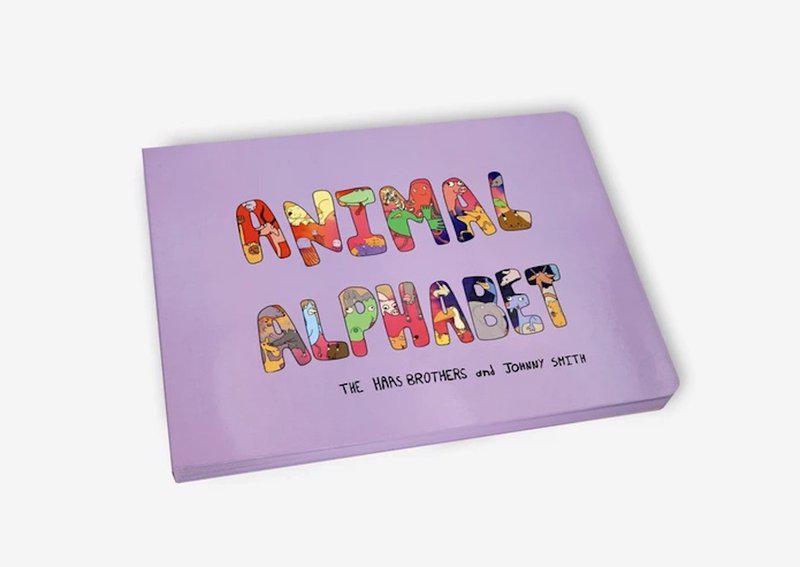 If you're looking for a land of make-believe — the kind that makes you smile — I don't know anyone better than the Haas Brothers. I had wanted to partner with the twins for a long time, but it was all about finding the perfect project for us to collaborate on. I never work with an artist just to work with them, just to make a product that doesn't mean anything to either of us. What's great about these guys is that they are so curious and so game for bringing their singular perspective to other genres. Animals show up all over the Haas Brothers' creations — and, again, there is so much childlike wonder in what they create —  it was a natural extension to translate that into a medium kids could enjoy and appreciate. There's such a Wes Anderson vibe to their work, that sense of whimsy and detailed world-building, and this book really brings it to life.
I also love the personal side of the project: Nikolai Haas' own three-year-old son, whose name is Fox, was a major inspiration. Of course there are a million ABC books out there, Nikolai told me, but he wanted something a bit more subversive. It may be an outlier in the genre, but that's definitely a good thing, not to mention the important underlying message of seeing beauty in differences and respecting all living creatures. Nothing beats giving the gift of reading, and if it also engenders creativity along the way, you've got a slam dunk."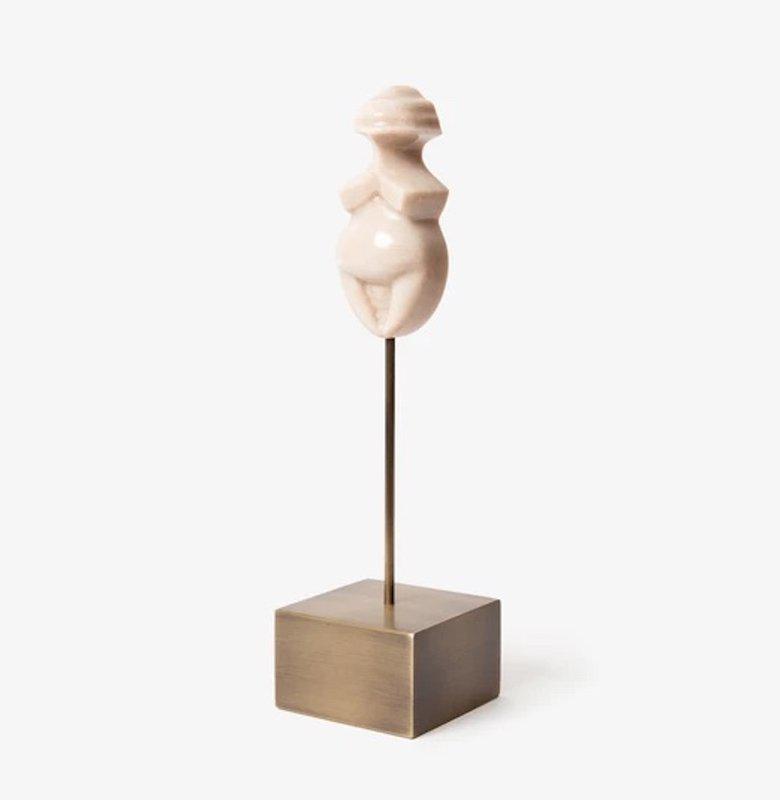 Judy was one of the very first artists I partnered with on original products — not only is she a feminist legend, she's a fierce fighter who is constantly challening the status quo, the type of artist whose work I strongly believed should be accessible outside museums and galleries. Everything we've collaborated on together has highlighted her pioneering spirit, as well as her unwavering attention to detail, whether that's in the craftsmanship or technical forms or packaging. Her Marble Goddess sculpture is perhaps the most significant piece we've done with Judy — it was a labor of love that took over a year of perfecting to get just right. It's one of those objects that is even more powerful in real life —  I have one in my living room and every time I see the goddess I am floored by her personality, her energy. The marble glows in the light and feels so alive.
"It's also a seminal piece of the Judy Chicago canon, delving into her exploration and enthrallment of historical goddess-worshiping cultures and ties that experience of the female divine and takes it to the modern-day, an object that proclaims women are goddesses while standing firmly for their rights.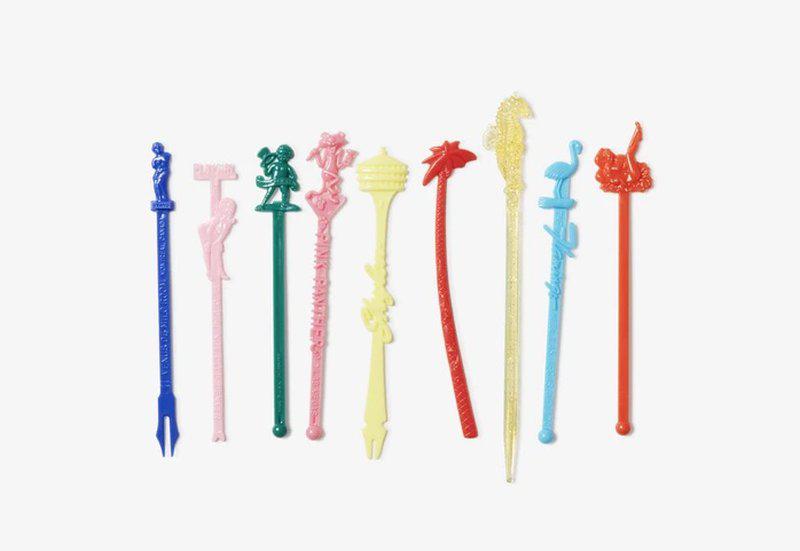 During the pandemic, when restaurants and beaches were closed and there were all the strict social-distancing rules, life got a little bit gray, a little flat, and a lot lonely. But, to be perfectly honest, Enoc Perez helped me get through it. I think it's easy to forget how little pleasures can completely alter your mood, and these swizzle sticks are basically a dopamine shot. You put them in a cocktail and you're immediately transported to somewhere the sun is always shining and your favorite song is always playing. They're just unadulterated fun.
It really makes sense, though, because Perez so strongly believes in art's potential for pleasure, from his sensuous nudes to his depictions of lush tropical resorts. He is fascinated with the idea of utopia, especially in regards to architecture. And these sticks have a topography and color about them that you can find in his paintings; they also evoke the nostalgia that Perez often mines — there's a throwback '50s feel to them. And man, do they look good on Instagram. I'd suggest a mojito or, if you're feeling decadent, a big pina colada.
CHRIS SCHANCK – The Psychic Wand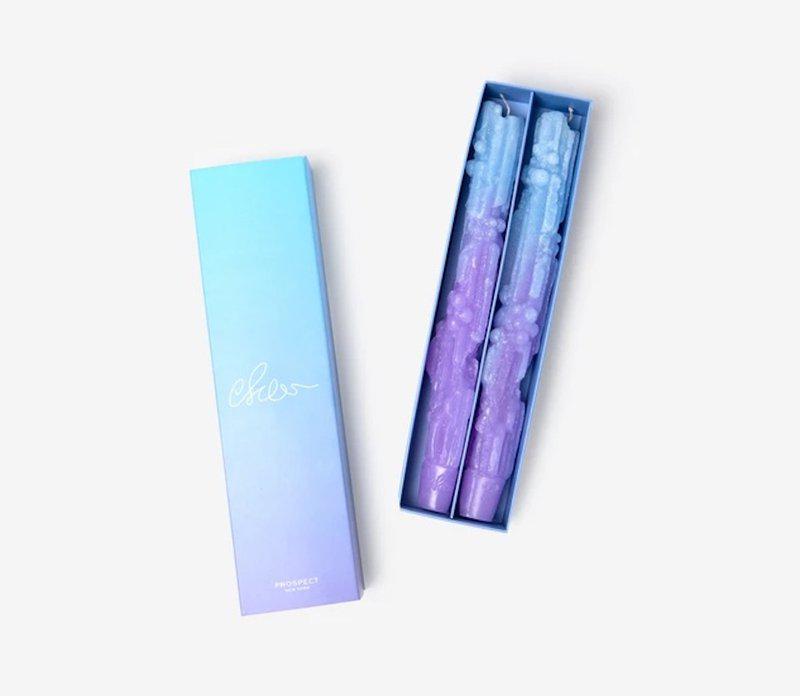 I've long been a fan of makers who bend and twist what our expectations of an object is and can be. Chris Schanck's work combines assemblage with handcrafted, industrial with unique, elegance with farce - resulting in works that are strange and otherworldly and at the same time nostalgic, like monuments to a lost civilization. What first caught my attention was his 'Alufoil' series, in which discarded and unexpected materials are formed into usable everyday furniture. I love these candles because they visually echo that series, while transforming any space into a glowing realm.
Additionally, with so many of us working from home and spending so much time in our personal environments, it's so important to relax and indulge yourself now and then. Being able to enhance your home with this sculptural candle feels like an indulgence when it really isn't. Having access to this type of high art is kind of the distillation of why I started Prospect in the first place - it makes art accessible and cool, and enjoyable in the way it was meant to be enjoyed.
To see more works from Prospect, go here . Currie and her colleagues at Prospect scour the globe for the latest in materials and techniques, then work with respected contemporary artists to create limited-edition design objects and collectible, art products – pieces that are as beautiful as they are affordable. Inclusive, unique, and cool. And if you think that's exactly how art should be you can find out more on their Artspace partner page.