One of the themes of this year's Frieze Art Fair – which returns to Hyde Park 13-17 October – is 'Unworlding'. What do the organisers mean by that? Well, as the fair's artistic director, Eva Lagret told the Art Newspaper, "the idea was for us to bring together artists who are thinking about the undoing of the world, but also about how from that phase of destruction can come hope."

Frieze itself fell prey to some of those destructive forces last year, when its London iteration was cancelled, yet Lagret is keen to build on this creative destruction, working with this topical motif "that responds to the upheavals we've been through as a society, whether it be Covid or divisive social justice, or the very political moments in which we're finding ourselves."
FRANK BOWLING – Benjamin Run, 2020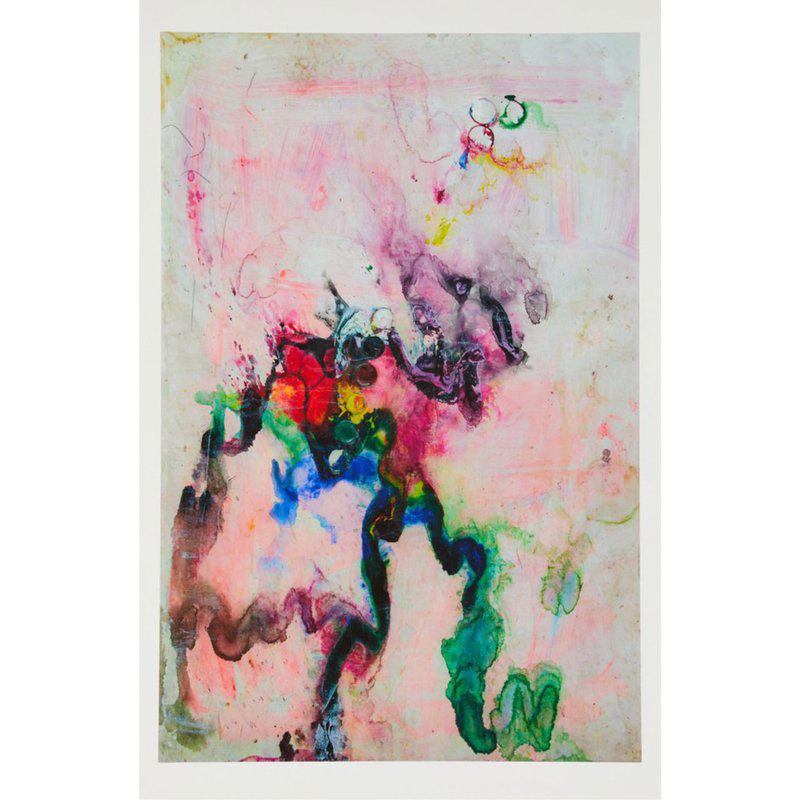 In truth, the 2021 fair isn't entirely novel territory, but instead combines new sights with familiar material. There will be solo presentations from artists such as Issy Wood,Sabine Moritz, Deborah Roberts and Garrett Bradley; works in the Editions section by Yinka Shonibare, Georg Baselitz; Julie Mehretu and Fiona Tan, and Frank Bowling among others; and pieces in the Frieze Sculpture Park by such artists as Daniel Arsham, Anthony Caro, Isamu Noguchi and Rose Wylie.
ROSE WYLIE – Pineapple, 2020, at Frieze Sculpture park 2021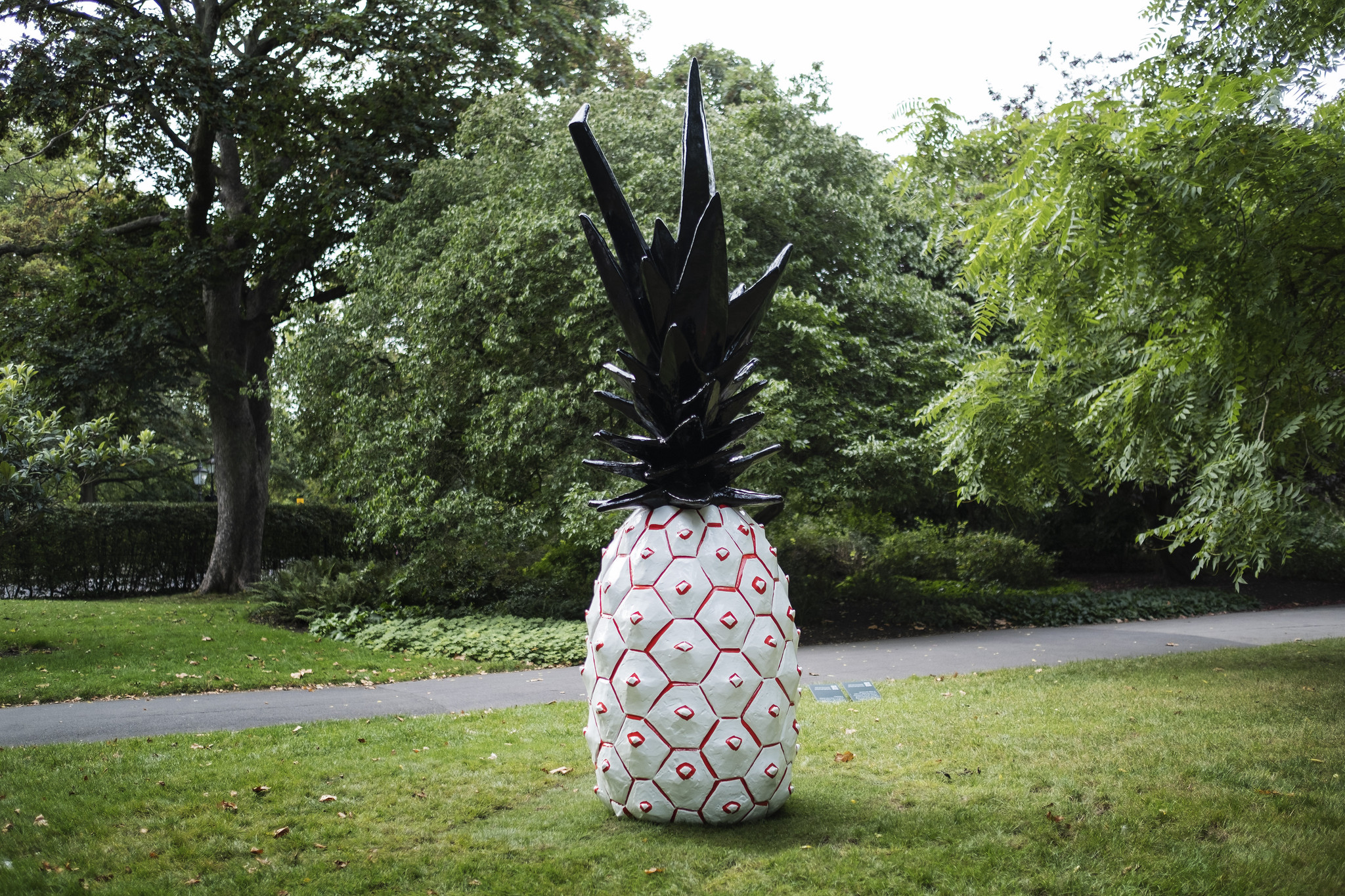 Photo by Linda Nylind. Courtesy of Linda Nylind/Frieze
The South African gallery Stevenson, will present work by painters such as Serge Alain Nitegeka, Portia Zvavahera and Moshekwa Langa, whose imagery many may have already come across in the Phaidon title, African Artists: From 1882 to Now.
Robert Mapplethorpe's photographs are on display at Xavier Hufkens' stand, as well as in Alison Jacques' booth. David Zwirner will present new work by Oscar Murillo and Carol Bove. Victoria Miro will display a group exhibition themed around trees and flowers; look out for inclusions from Milton Avery, Hernan Bas, Chantal Joffe, Idris Khan, Yayoi Kusama, Doron Langberg, Chris Ofili, Celia Paul, and Paula Rego.
CAROL BOVE – Untitled (from the White Columns Portfolio), 2014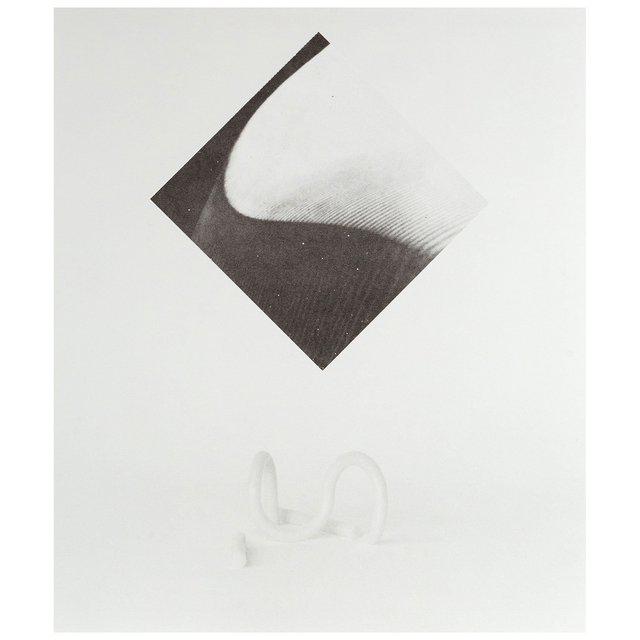 Pippy Houldsworth will also present an all-female booth of new works by young artists Jadé Fadojutimi, Angela Heisch, Wangari Mathenge and Zoë Buckman, alongside previously unseen works by artists of an older generation, including Jacqueline de Jong and Ming Smith. Galerie Lelong will present an equally female-focussed show, with works by Etel Adnan, Ana Mendieta,Zilia Sánchez and Nancy Spero on display.
Sprüth Magers presents a more varied trove, with photographs by Cao Fei and Thomas Demand, paintings by George Condo, Gary Hume, Anne Imhof and Karen Kilimnik, as well as sculptures by Jenny Holzer and Peter Fischli.
JENNY HOLZER – In a Dream You Saw a Way to Survive and You Were Full of Joy, 2018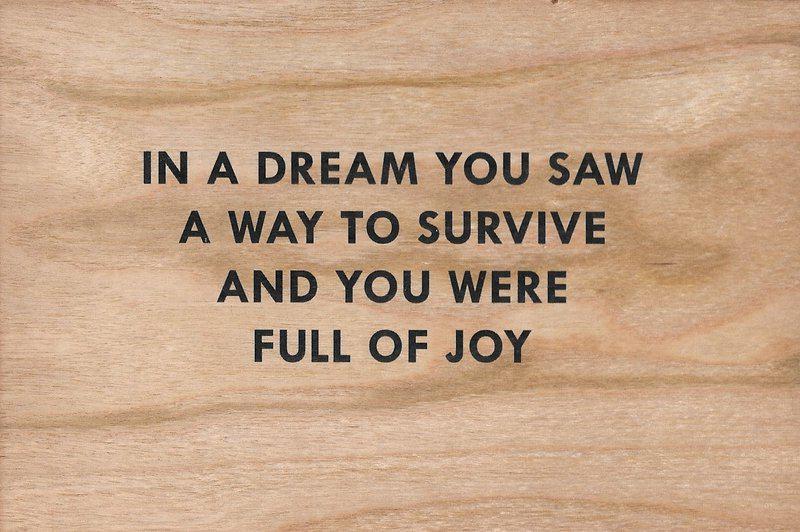 Meanwhile, at Frieze Masters, Lévy Gorvy will show the work of Carrie Mae Weems; Marian Goodman will present a solo exhibition of works by the South African artist William Kentridge, created during the turbulent years towards the end of Apartheid; and, if that sounds a little testing, Waddington Custot has put together a beautifully calming presentation of mid-century photorealism including works by John Baeder,Richard Estes and Ralph Goings.