In order to examine the new Young British Artists (YBAs), it's necessary to understand the original YBA movement, also known as Britart. When the 1988 student exhibition "Freeze" attracted renowned British collector Charles Saatchi, he became a patron of the exhibiting artists, skyrocketing them to fame. This group of artists—who were mostly BFA students at Goldsmiths College of Art—included Damien Hirst, Sarah Lucas, Chris Ofili, Tracey Emin, and Marc Quinn  (you can meet more YBAs here). The artwork produced by this group was often shocking and experimental, exploring new mediums and spaces. Thus, the YBA movement paved the way for young artists showcasing daring and cutting-edge art. Here, we've put together a list of 8 next-generation British artists who continue to push the envelope.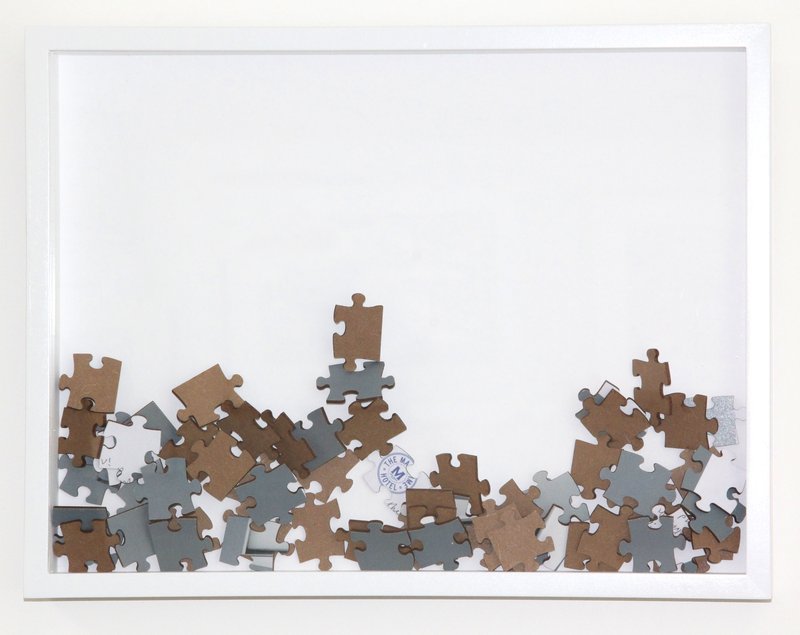 ...and their integrity was uncomprimising, 2013 is available on Artspace for $1,000
Ryan Gander's installations and mixed-media works challenge viewers to engage with them directly rather than playing the role of "lazy spectator," often intermingling elements of fact and fiction. For a 2011 project commissioned by the British public art association Artangel, Gander created "Locked Room Scenario," a group show of inaccessible, partly visible artworks by fictional artists that forced viewers to adopt what the artist describes as a "detective's mentality" in attempting to piece together the fragmentary information they encountered. His poetic, playful brand of conceptual art has been in high demand recently: Gander was included in Documenta 13 in 2012 and in the 2011 Venice Biennale, and has had recent solo shows at institutions including the Palais de Tokyo in Paris (2012), the Museo Tamayo in Mexico City (2012), and the Guggenheim Museum in New York (2010).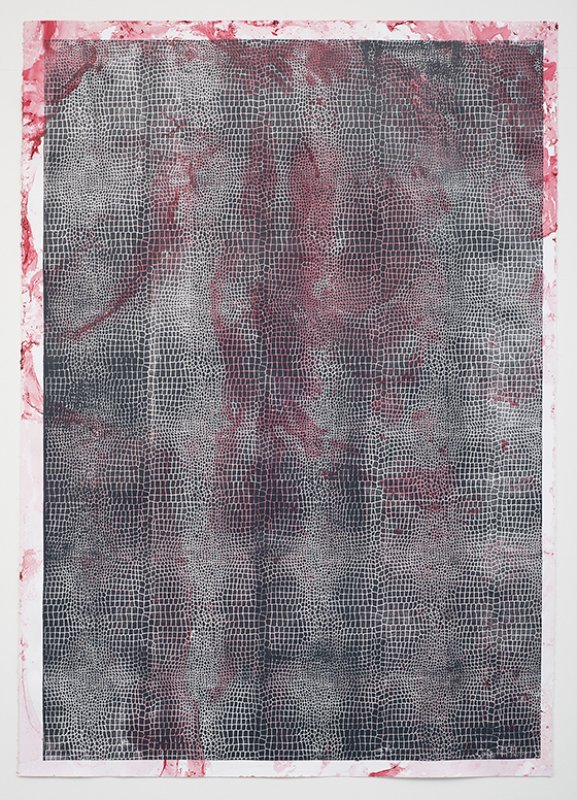 Pleathers, 2015 is available on Artspace for $1,126
Alice Channer's work merges the hand-crafted and the mass produced, using diverse materials—ranging from digitally-printed textiles and chain-store apparel to marble, concrete, and metal—to explore the body's relationship to its surroundings. For one recent series, Channer appropriated and digitally manipulated images of the carved drapery from a group of fourth-century-BCE Classical sculptures in the British Museum, which were then printed onto lengths of fabric and suspended from the ceiling, playing with the relationship between sculpture, architecture, clothing, and the body. The work of this Royal College of Art graduate has been exhibited widely throughout the UK and beyond, at venues including the Whitechapel Gallery, the Tate Britain, and in Massimiliano Gioni's 2013 Venice Biennale exhibition.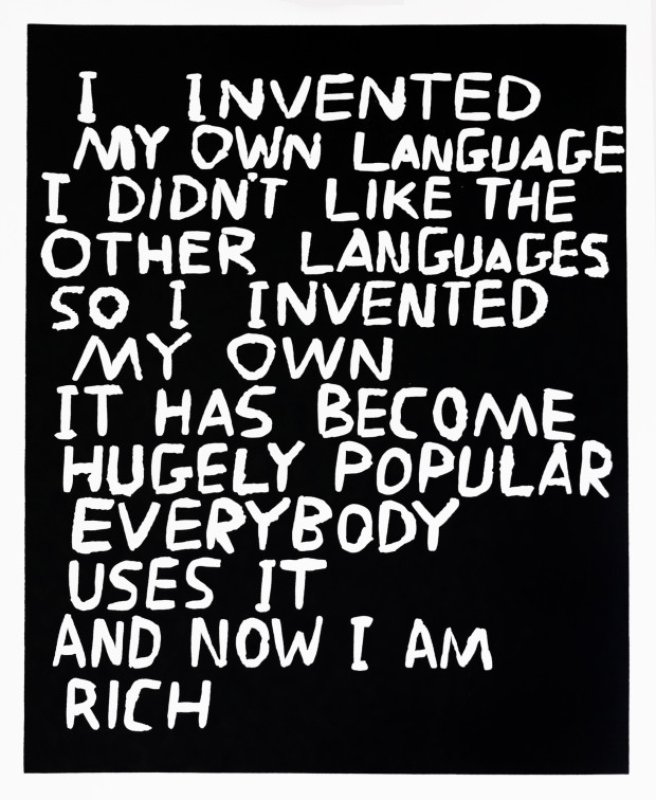 Untitled, 2014 is available on Artspace for $478
Glasgow-based artist David Shrigley is known for his subversively humorous cartoons, sculptures, signs, and animations, which apply a dark sense of wit to everyday life. Blurring the boundaries between high art and popular culture, Shrigley creates books, postcards, DVDs, and other products in addition to his gallery-based works. Though Shrigley's popularity has long been undeniable, the art world has recently started to pay attention too: Shrigley was nominated for a 2013 Turner Prize for his exhibition David Shrigley: Brain Activity at London's Hayward Gallery, which toured to San Francisco's Yerba Buena Center for the Arts.  
A Little More Bonding, 2009 is available on Artspace for $464
Though she is now known for her kinetic sculptures and installations, Laura Buckley began her career as a painter, reflected in her enchanting use of color and light. The Galway-born, London-based artist often employs a combination of wood structure, colored perspex, mirrors, and video projections to create immersive, kaleidoscopic works that have been enthusiastically received by the London art world: noted collectors and art patrons Poju and Anita Zabludowicz are champions of Buckley's work, and regularly include her in exhibitions at their galleries in London and Finland. In 2010 Buckley was nominated for the Converse/Dazed Emerging Artist Prize.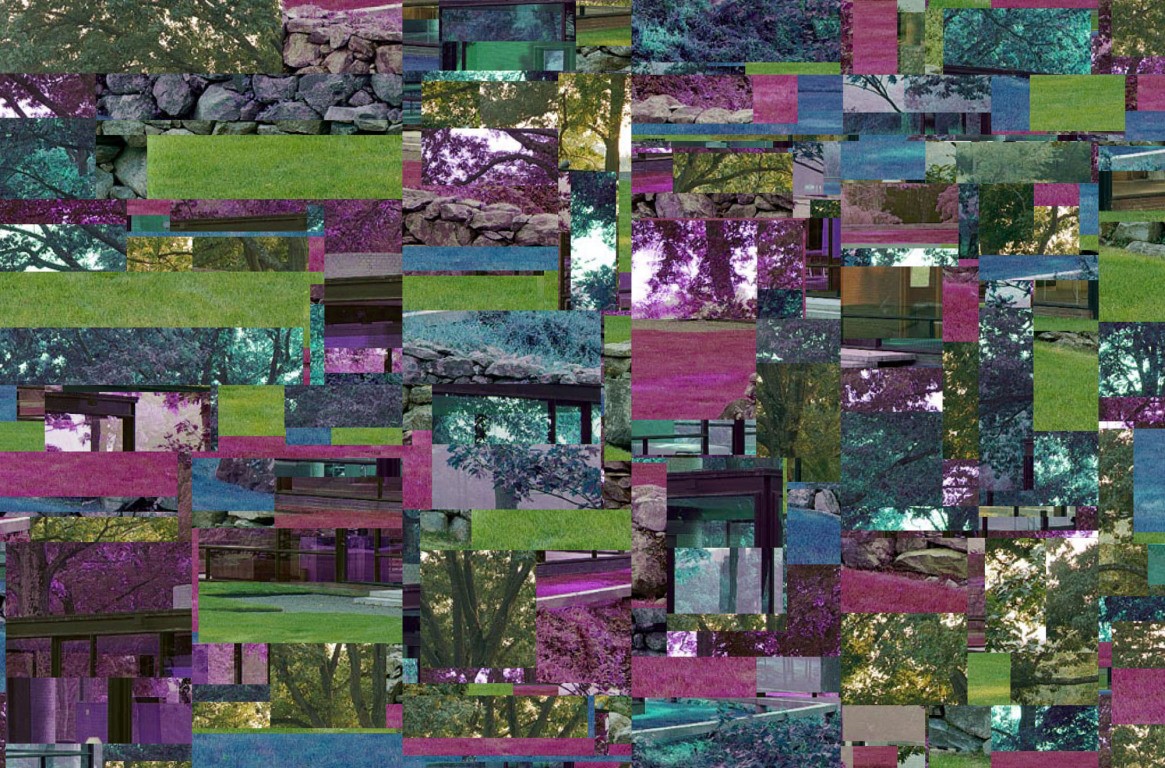 glasshouse-jpg, 2009 is available on Artspace for $6,000
Walead Beshty's work examines the ways in which photographic images are physically transformed by the world around them. Using a number of different experimental photographic processes, one of which he discovered after having his film accidentally exposed b y an airport screening machine, imposing traces of his own travels on the medium itself. While his photograms draw rightful comparisons to the work of avant-gardist photographer Man Ray, Beshty is an equally artful sculptor. Known for his clever glass vitirines that are fitted to the exact dimensions of a FedEx box and then shipped to exhibition sites, their developed cracks revealing the ordeal of their travels. Apart from having his work included in esteemed group exhibitions like the 2008 Whitney Biennial and the Museum of Modern Art's "New Photography" series in 2009, Beshty has also numerous solo shows at MoMA PS1 (2004), the Hammer Museum of Art in Los Angeles (2006), and the Hirshhorn Museum (2009), among others.

Untitled (diptych), 1997 is available on Artspace for $750
Represented by Jay Jopling's distinguished White Cube gallery, multimedia artist Darren Almond shares a direct link with some of the most renowned YBAs like Damien Hirst and Tracey Emin, both of whom also call the London gallery home. An avid traveller who has photographed various locations around the world, including France, Tibet, and Indonesia, Almond's work consistently references the mutability of the environment and the ways in which cultural perspectives alter the perception of space and time. In addition to his striking photographs, the artist also creates films and large sculptural installations, both of which touch on themes of geographical boundaries and the passage of time. Nominated for a Turner Prize in 2005, Almond's work has appeared in solo shows around the world, including the Tate Britain, as well as in group exhibitions like the Berlin (2001) and the Venice Biennale (2003).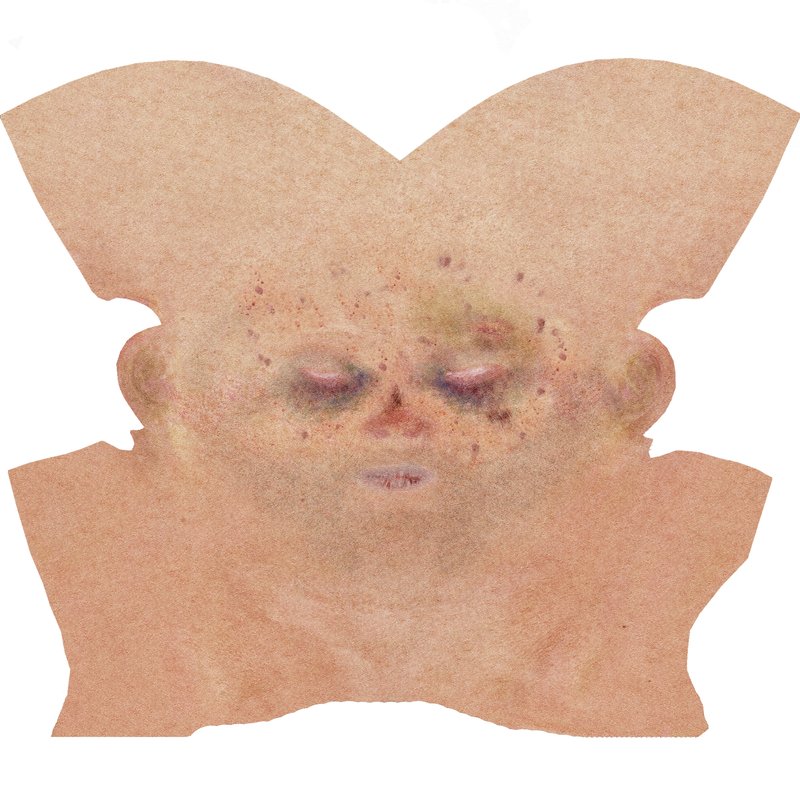 Safe Conduct Epidermal for Parkett 98, 2016 is available on Artspace for $1,900
Employing high-definition technology for its uncannily lifelike appearance, artist Ed Atkins creates stirring moving images that touch on the dramatic themes of life and death. Combining both real footage with digitally-generated 3D modeling effects, Atkins's subjects come across as simultaneously both disturbingly real and synthetic, an effect that is only heightened by the frequent abrupt transitions that populate his films. A writer as well as a filmmaker, Atkins frequently incorporates text into his work, often in the place of subtitles, and his installations are often presented with accompanying screenplays. Atkins's work has been included in a number of group exhibitions at the Institute of Contemporary Art in London, the SculptureCenter, New York and Performa 2011, among others, and he has had recent solo shows at MoMA PS1 (2012) and the Tate Britain (2011).
LYNETTE YIADOM-BOAKYE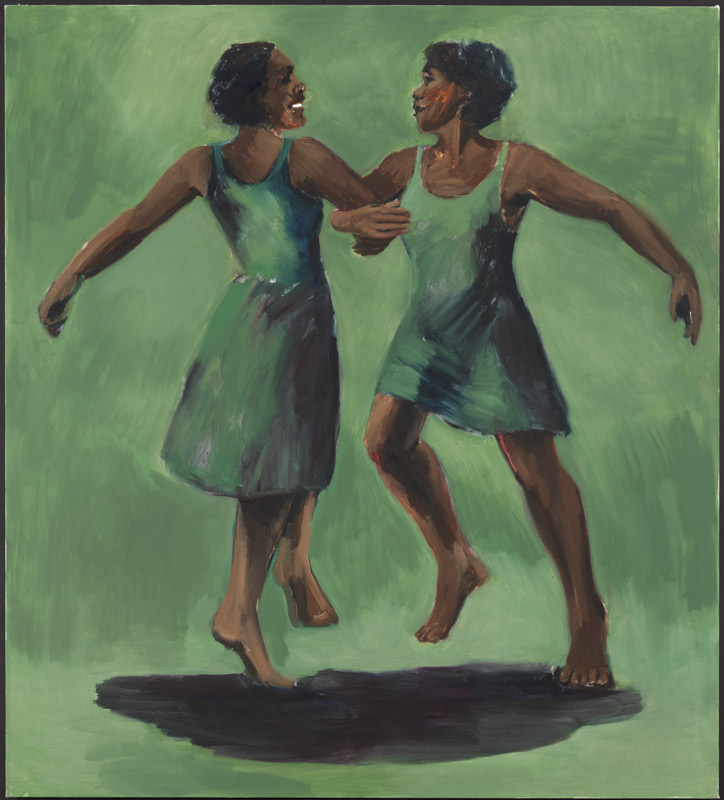 Lynette Yiadom-Boakye, Willow Strip, 2017. Image via Jack Shainman Gallery.  
A London-based artist of Ghanaian descent, Lynette Yiadom-Boayke is portraitist of the most unusual kind, creating paintings of fictitious characters conjured from her imagination. Drawing on the classical tradition of bourgeois European painting, Yiadom-Boayke inverts this staid style by placing dark-skinned subjects on her canvases, though her loose, blurred brushstrokes negate any traces of racial distinction. Typically depicted performing ordinary activities and unmoored from any singular historical narrative, the identities of the persons the artist portrays are left open to any number of interpretations. Yiadom-Boakye was recently nominated for the 2013 Turner Prize, and her work has been shown internationally, in exhibitions such as the Gwangju Biennale in South Korea, curated by Okwui Enwezor, and "Flow" at the Studio Museum in Harlem, both in 2008.
Click here to meet the already well-established YBAs.