Sitting somewhere between reality and fantasy, Marguerite Humeau 's work questions the meaning of both, cultivating indefinability and contradiction as methods of constructing knowledge, writes Laura Orozco in Phaidon's new book Prime: Art's Next Generation . "Through collaborative and multi-disciplinary procedures, which bring together experts from fields ranging from biology to design and from anthropology to new technologies, the artist reconsiders hegemonic modes of understanding the world and makes way for unconventional strategies that interweave scientific research with speculative methodologies.
Humeau envisions and creates alternate scenarios to unearth buried or inaccessible stories, bring near what is distant, make the invisible visible, give life to the inanimate, or revive what is dead. The Opera of Prehistoric Creatures (2012), for example, introduces voices from an ancient past, invoked through large-scale models of the vocal tracts of extinct species. In a fractured and contradictory present that leads to disembodiment and privileges human life over other species, parallel forms of existence that cut through the dominant narratives of our civilization must be created. Humeau pursues this ambition with her installation Echo, A matriarch engineered to die (2016). In the work, a group of elephants mourns the death of the leader of their herd by expressing a range of emotions associated with human grieving, which in the artist's world they are able to manifest due to a mutation of FOXP2, a gene responsible for the development of speech in humans.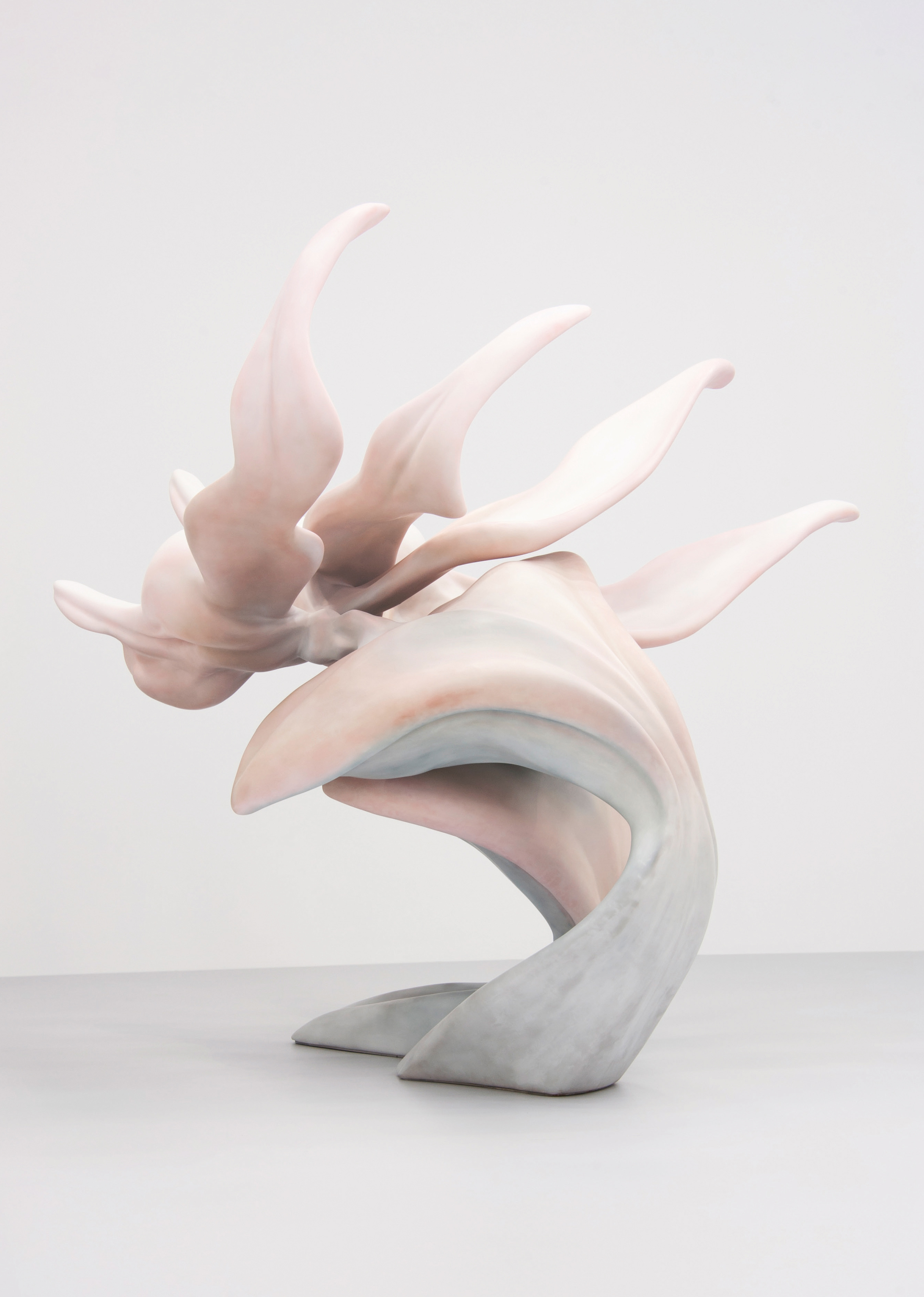 Marguerite Humeau – The Dancers III & IV, Two marine mammals invoking higher spirits , 2019; courtesy the artist and C L E A R I N G New York / Brussels
Most of Humeau's creations are composed of an array of organic and inorganic materials, a juxtaposition that dislocates the audience's senses and their ability to assimilate what is before them. Her installations become a hybrid space in conflict. Made with polystyrene, fiberglass, and pollution particles, the sculptures in Dancers III & IV, Two marine mammals invoking higher spirits (2019) are speculative explorations of the implications of climate change on the spirituality of marine animals. Facing imminent death, the mammals are depicted undergoing an awakening of the soul—their departure from the physical realm becomes a spiritual act of transcendence into other states of existence. The artist provokes aesthetic experiences that exist somewhere between a theme park and an archaeological site, between the ghostly and the bodily, where the audience is drawn by beauty but might discover something more unsettling.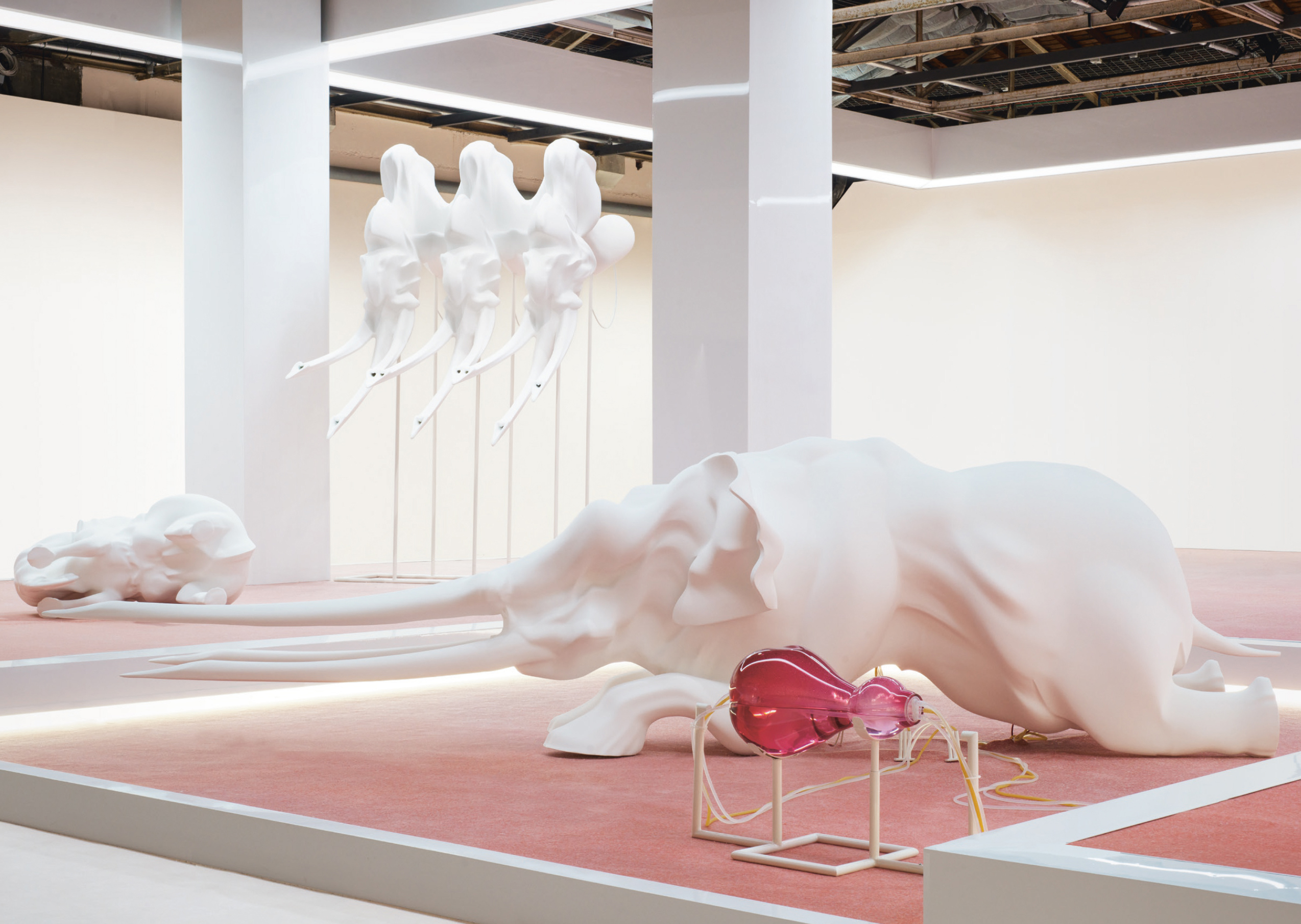 Marguerite Humeau – Echo, A matriarch engineered to die, 2016; courtesy the artist and C L E A R I N G New York / Brussels
By overlapping multiple times and spaces, the artist disinters past actions and compresses them into a single present. The exhibition space thus operates as a museum, since it returns to its initial purpose of preserving and studying the culture and science of human civilization. Yet, because of the multidisciplinary openness and flexibility that contemporary art structures grant, Humeau is able to rewrite the function of the museum, not by dismantling it but by working within its own theoretical and aesthetic frameworks, offering an observation: history is neither fixed nor objective but constructed by fragility, omission, and accident." - Laura Orozco.
Humeau is one of over a hundred contemporary artists to be featured in Prime: Art's Next Generation ,  Phaidon's new survey of promising contemporary artists. We asked her a few questions about her life and art. When you've read the story take a look at Humeau's artist page on Artspace .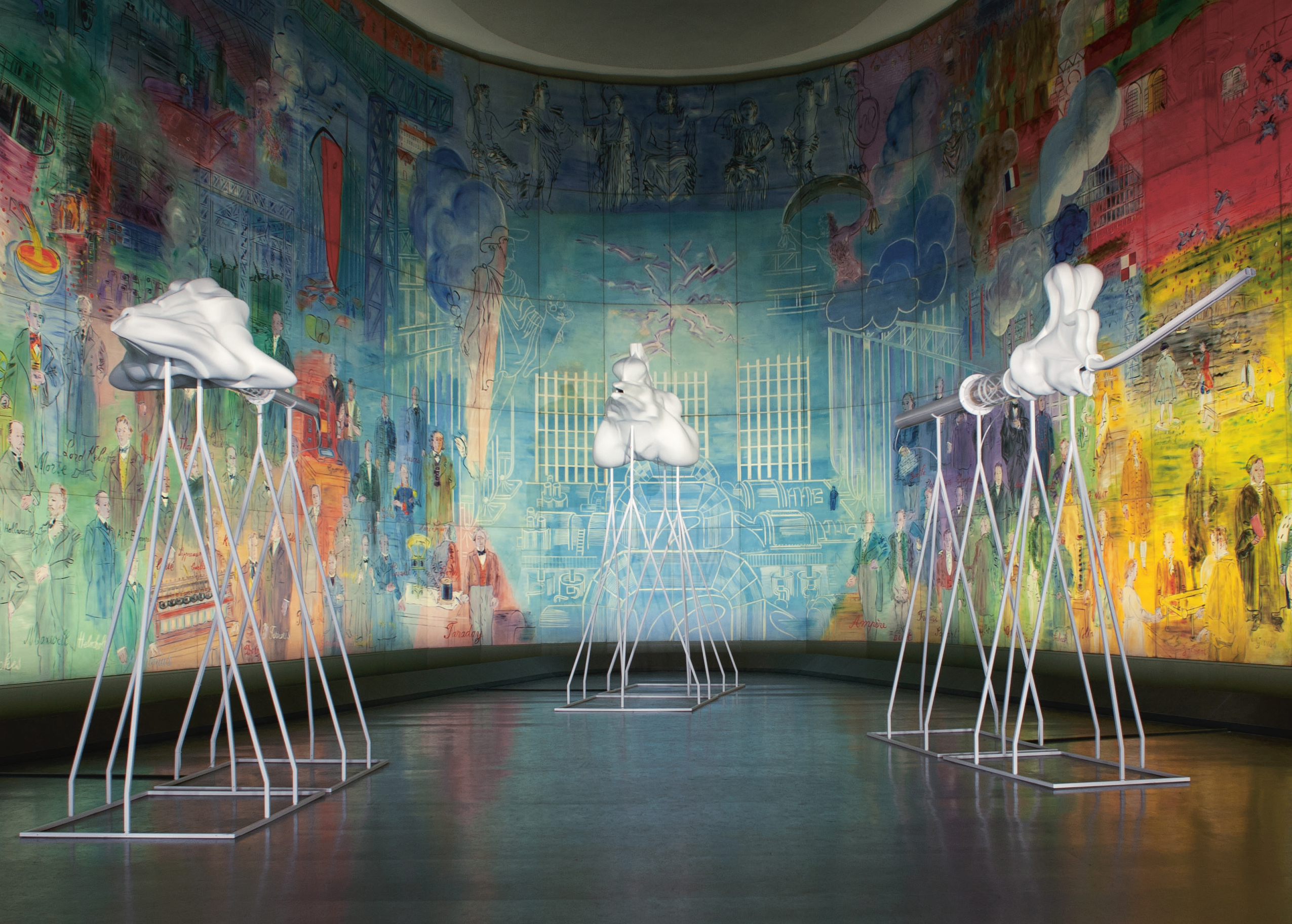 Marguerite Humeau – The Opera of Prehistoric Creature s, 2012; courtesy the artist and C L E A R I N G New York / Brussels
How would you describe what you do? I explore the great mysteries of human existence, our origins and our possible ends, and how we humans can collaborate with all life forms on Earth, so that, like a school of fish, we can all swim together in synchronicity in the great flow of life.
I dedicate my life to understanding what extinction means: physical extinction, but also, the extinction of mental landscapes, oral traditions, languages, songs, voices, knowledge. I bring the marginalized , the extinct, the invisible back to life. I invite these spirits to inhabit my installations, they live, they disappear, they travel through space and time.
What's the most exciting thing about where you are in your career right now? I feel really grateful to have such strong support to realize more and more ambitious projects. I feel grateful to be free to explore new avenues for my work, new materials, new stories, new ideas, new proposals and speculations, and that I can keep being experimental and travel into the unknown.
Marguerite Humeau – FOWP2, (Mutation) , 2016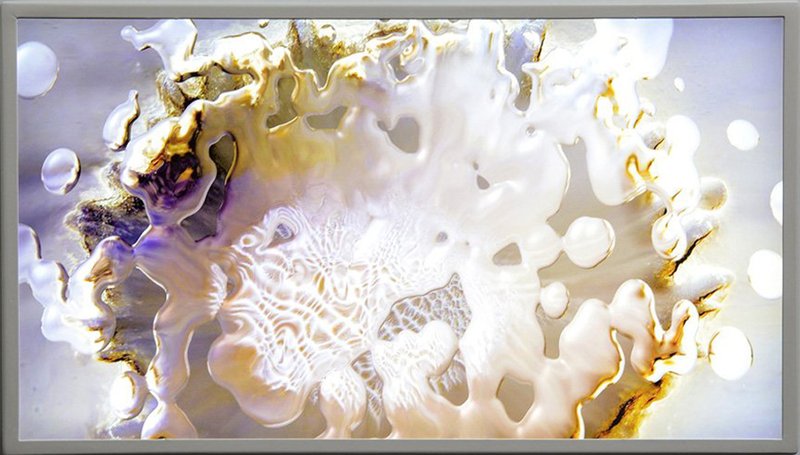 What's on your mind right now? I am developing a project in the San Luis Valley in Colorado, with an organization called Black Cube. We have found the site that I had been looking for such a long time: a circle that used to be cultivated with the help of a pivot irrigation system. There I will re-enact the moment when the last drop of water will fall in the San Luis Valley, or maybe when the first drop of water fell. Each of the ripples will be built so that the site becomes a water retaining landscape. I am collaborating with the wind, soil, creatures, plants, cranes, and local human communities to transform the site into a rainmaking device.
What do you think categorizes your artistic generation? We have to face the challenges of climate change and of our possible extinction. It feels like an immense challenge, but also this context brings art back to the core of our lives. It is exciting to think that some answers maybe will come from our artistic endeavors.
What is a typical working day for you? I wake up early and start working straight away. There is no typical day: some days I draw, some days I research or brainstorm on new ideas, some days I write, I have a lot of meetings with researchers, specialists, experts in various fields. Some days I have to do a lot of studio administration. Some days I travel to the foundries, or fabricating workshops I work with, some days I travel to install works. Life is exciting and holistic.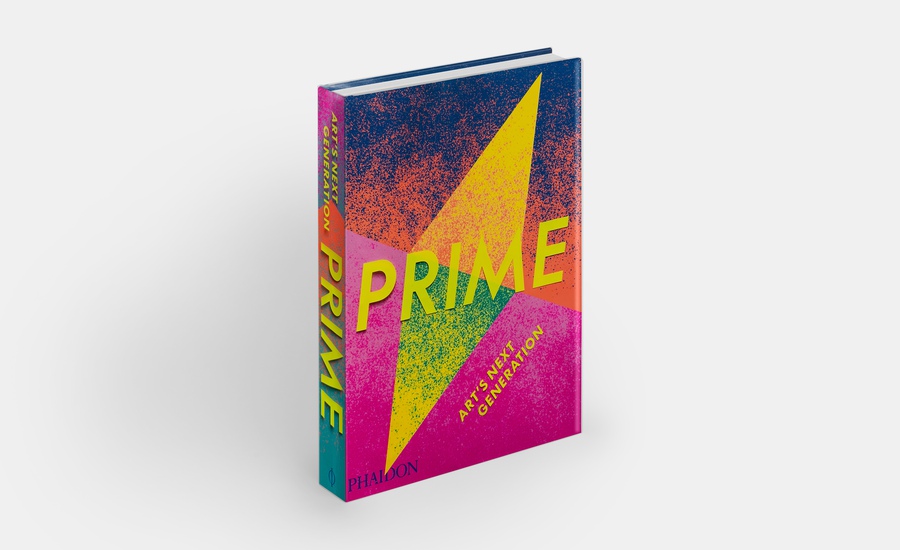 To see more of Humeau's work, and that of the art world's most gifted next generation, order a copy of Prime: Art's Next Generation here .