Whether it's the most portrayed woman in history, the spiritual leader of our times, or a gold standard supermodel - the challenge for Chris Levine is always to make an iconic image that's worthy and somehow fresh or evolutionary.
What is less apparent on initial contact with, but which transpires on repeated exposure to his work, are the moments of sheer tranquility to be found within each piece; whether abstract or portrait  - something that he says is informed through his practice of meditation. Though he works fluently and fluidly with the essential fundamentals of the photographic medium - light, time, and space - Levine is as much magician as he is technical or photographic marksman.
His 2012 portrait Lightness of Being, showing Queen Elizabeth II in a moment of repose, is probably the most famous 21st century representation of the UK's reigning monarch. A version sold at Sotheby's two months ago in excess of its high estimate.
He initially wanted to be a musician, and to this day collaborates on lightshows for bands whose work he likes. A keen interest in futuristic technology such as holograms and lasers (the "purest form of light"), infuse the communal gatherings of the concerts he visually landscapes with a spiritual and often cathartic element. We asked him a few questions about his work, more of which you can see on his Artspace Artist page, or by clicking the images through our interview.
 Chris Levine - Marks the Spot (8)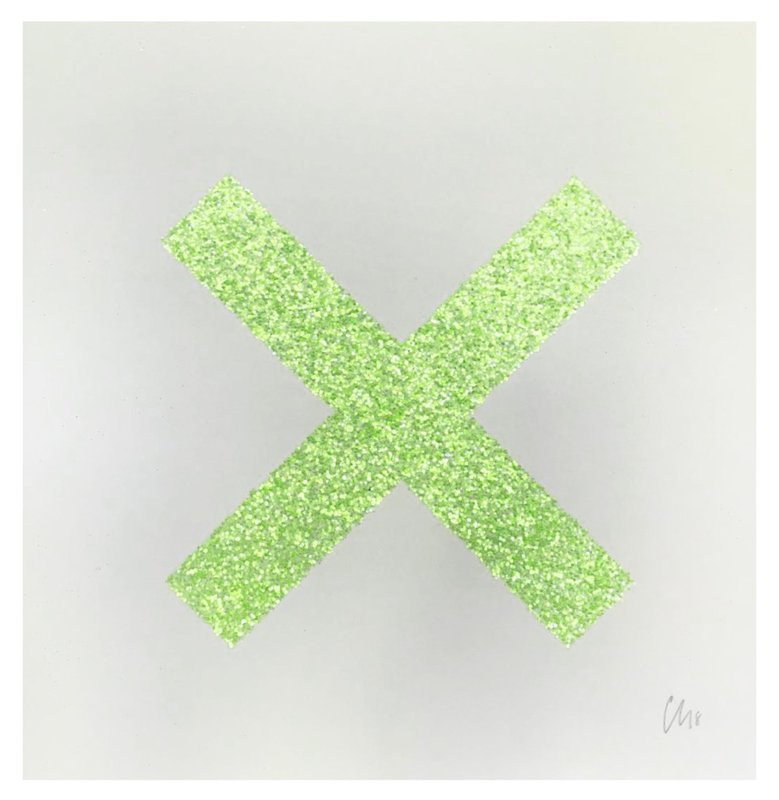 When did you first become aware of the profound effect of light on yourself (other than to illuminate)? Was there a Damascene moment for you?
I've had a fascination with Light as long as I can remember. I almost got expelled for shining a laser at my headmaster. I started exploring holograms and lasers in my final year at art school and it became a mission. I saw holograms as the birth of a new art form yet being such a technical subject most examples were the results of technician led work in laboratories rather than artists in studios. I felt drawn with a passion to the subject and have never looked back.
The effect on the viewer of a light piece and a painting is very different - one draws you in, one almost dazzles you and makes you stand back. Does it affect you differently making them?
Whilst the scope of my practice varies from image making to light installations, across all output I'm working with light to create a sensory experience. I see the different modes as facets of an experimental whole.
Is there ever a temptation to combine the two (we're thinking of the Marks the Spot glitter prints available on Artspace)?
Light is the raw data of image so when I'm creating an image I'm sensitive to the energy of the piece in how its perceived.
 Chris Levine - Lightness of Being Crystal edition, 2018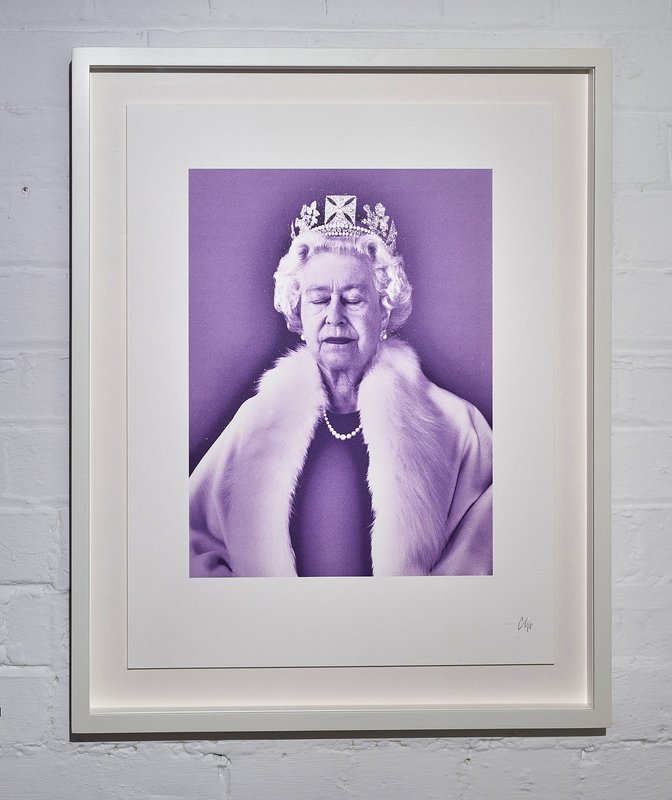 Chris Levine - Equanimous 1, 2012
The Queen is perhaps not generally regarded as a spiritual person but your image almost depicts her as such. Did you see that in her all along, was it something that you noticed when you met her, or was it a sort of happy accident?
I shot the Queen when I was first getting into meditation. What a different word it would be if we all meditated - more compassion, no wars, no one going hungry and the human race would evolve quicker.  I was very conscious of Ma'am's breathing and timed the camera pass with her rhythm. Somehow with the eyes closed you go deeper into the subject and into a more spiritual realm. The Queen is a spiritual being at her core - like all of us.
I've read that you shot a lot more material that day. What was it like, will any of it ever see the light of day? Do you need to get permission from her to release it?
I was offered a second sitting after my first shoot which came as a surprise. It was originally to be one sitting only. I then had hindsight to inform the second shoot and made some subtle but meaningful changes to the direction. All of the work published comes from the second sitting. I have a huge amount of material, some of it highly unusual; for instance a series of the back of her head. Perhaps I'll do a book one day. I own the copyright of the work and so have been free to develop and publish it. My portrait was a game changer and if you do a portrait of the Queen today you have to assign the copyright to the Palace.
Chris Levine -  Naomi Campbell, 2016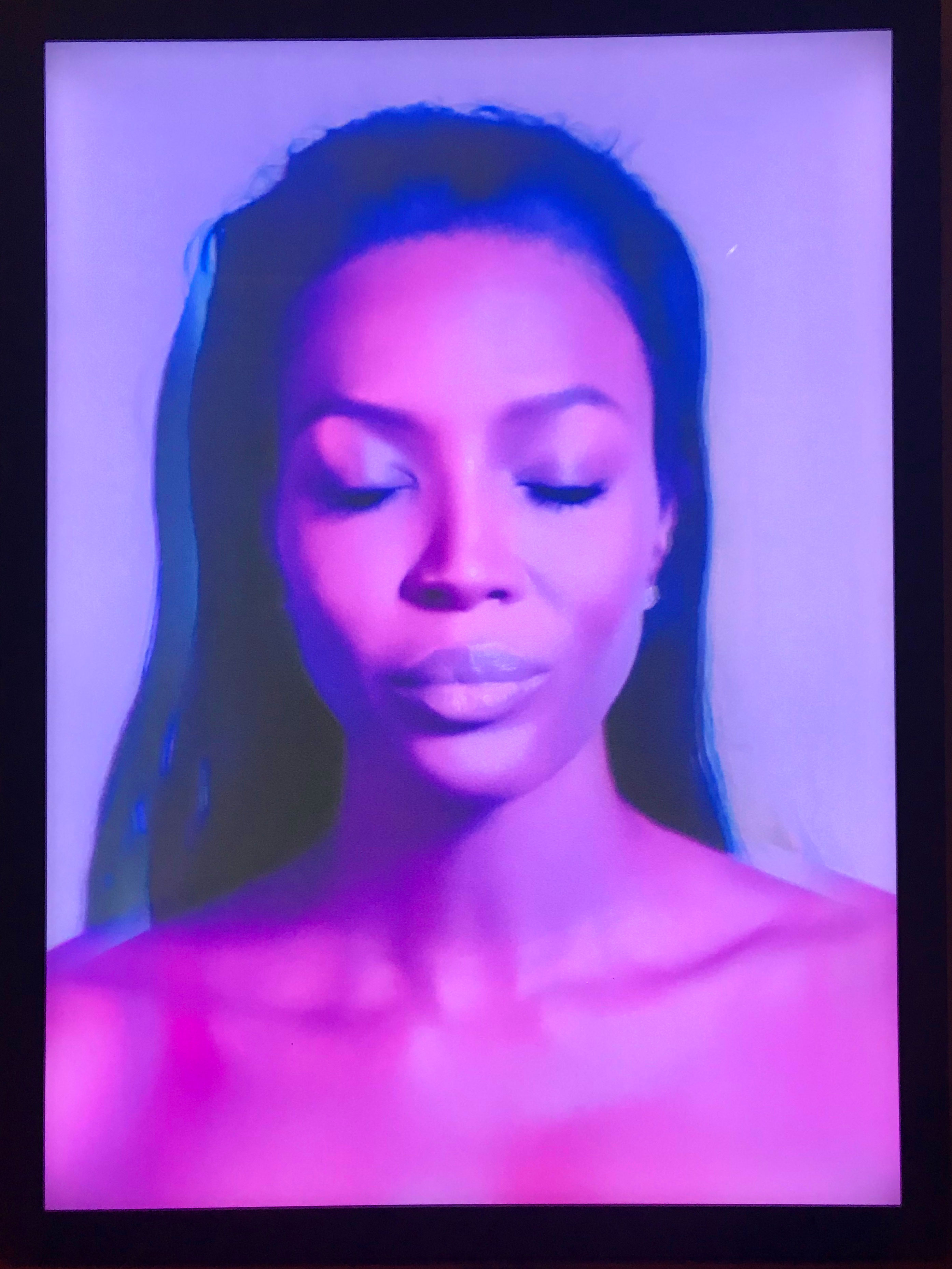 Chris Levine - Naomi Campbell (Dots), 2017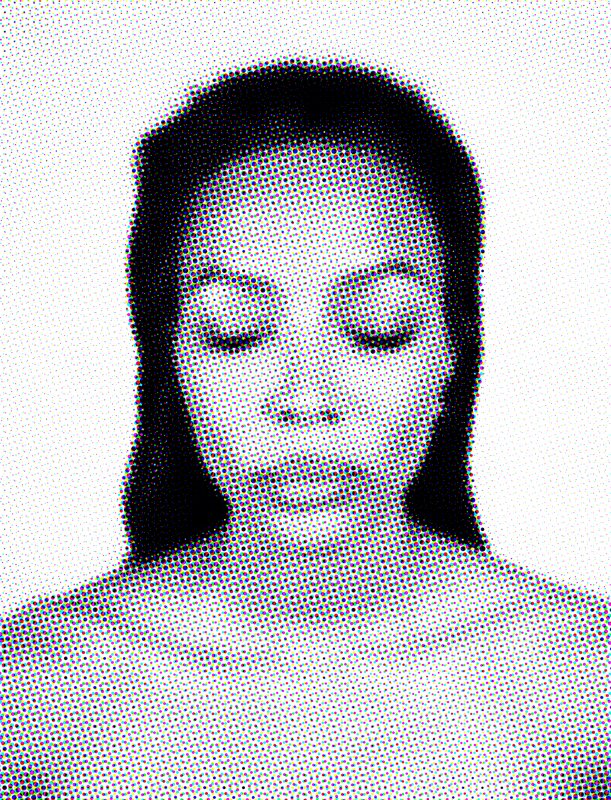 Can you tell us about the Naomi Campbell works you created?
Naomi has become such an icon but I wanted to strip back the fashion factor and tune into her essence. As with all my subjects, I took her to a place of stillness where an inner beauty comes to the surface. The work was shot in 3D and the lenticular is now in the V&A collection.
What attracts you to the people you shoot? 
I never set out to be a portrait artist but it became something of a calling after the Queen. Most of my subjects came to me, including the Dalai Lama who doesn't normally sit for formal portraits. I've been lucky to interact with, and shoot some truly iconic subjects including Frankel the greatest racehorse of all time. I have some portrait commissions for the Smithsonian in Washington but can't disclose the subjects just yet.
Chris Levine - Compassion, 2016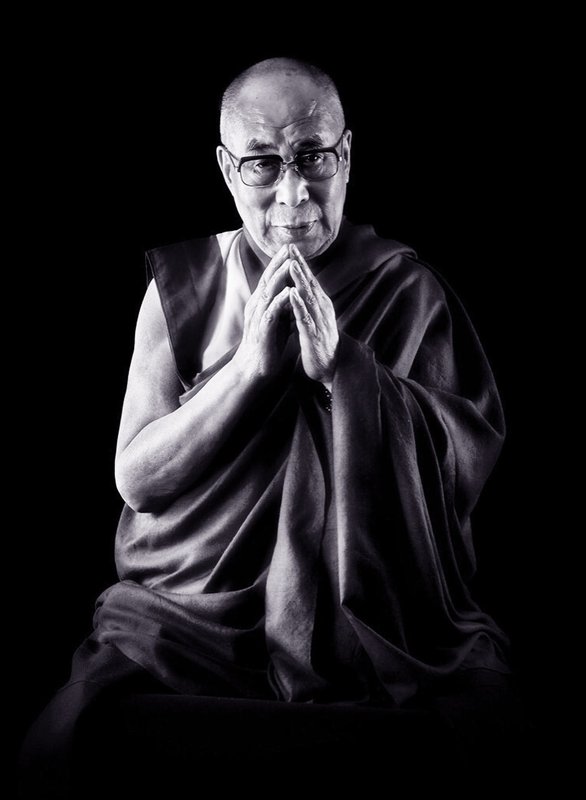 If it's true that your work is all about light and people, what's the link?
Einstein said we are all compressed light. Ultimately my work is about realising that experientially - be Light.
You said in 2016 'I never expected portraiture to be such a significant aspect of my work so soon.' What did you think would be? Was there ever any kind of plan?
I went to art school to carry me through until my music took off. I played in several bands and at times would run to my drum kit to thrash the hell out of it. Over time I found playing drums difficult to do quietly living in London and eventually my creativity was expressed as a visual artist. I thought that portraiture would be something I did later in my career, but opportunity knocked.
 Chris Levine - Atomic 2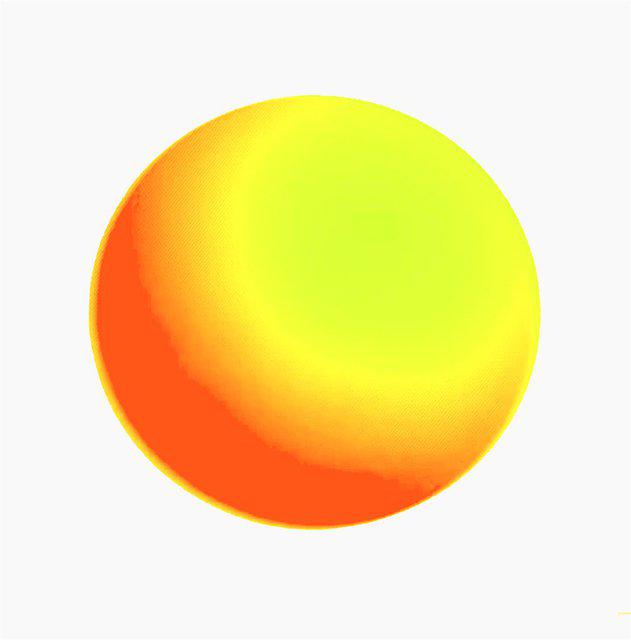 Do you consider designing lightshows for the likes of Massive Attack part of your art practice?
All my work is connected. The different modes tend to inform each other on the journey.
What attracts you to lasers? Is it their ability to draw people together under a kind of heavenly umbrella. 
Lasers emit a single frequency of light, that is light in its purest form. To create a large work that can immerse numbers of people into a collective meditative state is what it's about for me. Light over dark, very timely in this increasingly crazy world.
How is light intriguing you at the present moment?
My attention is very focused at the moment with a project called EYE. We were to launch it this year at Glastonbury Festival but alas we'll now unveil it post-Corona. It's a collaborative work [sound with Rob del Naja, Nick Mulvey and Gruff Rhys] and applies technology to ancient wisdom to create a meditative experience en-masse. We are tuning into ley lines and Earth energies to configure the geometry and heighten the experience of the audience. It's next level!
 Chris Levine - Marks the Spot (7), 2018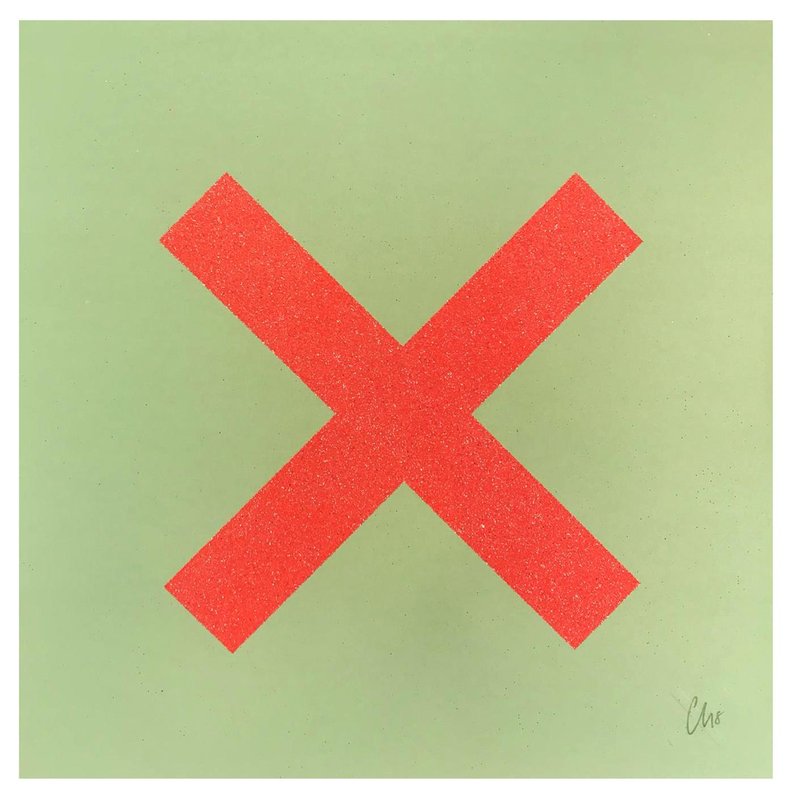 Why the circles and crosses (in the Atomic and Marks the Spot series) is it the directness that appeals or maybe the uniform nature? Can you tell us about what were they inspired by?
My degree at art school [Chelsea and St Martins ] was in graphic design. Invariably when I'm working on something, whether imagery or a sculptural or light based work, I'm always distilling and purifying the parameters to a state where some kind of resonance is achieved. Spheres, circles, crosses, they're all basic forms that can have a powerful presence through their resonant simplicity that is easy on the eye and calming to perceive.
Who collects your work and what do they say to you about it? Is there a common thing that they see in it and reflect on in conversation?
I have a really diverse range of collectors and overwhelmingly the feedback is of work that brings a sense of calm to the viewer. I like that.
How do you feel when you see your work in people's homes? What emotions do you feel? How does it make you feel about the person?
I'm very grateful to each and every person who has sought my work and has helped to keep my wheels turning. Art is my living.
Chris Levine - Kate Moss, She's Light (Laser 2)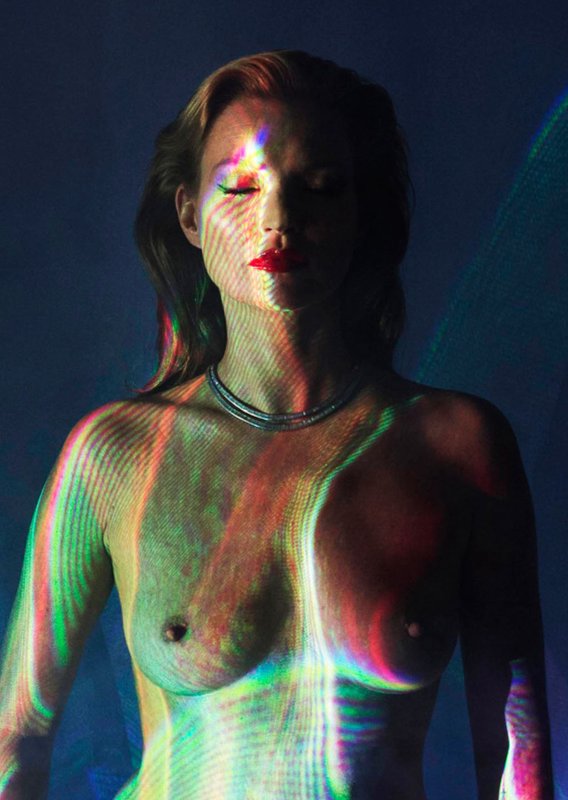 Do you ever look at your prices when a piece sells for a new high price at say Sotheby's for example? How does it make you feel: vindicated? Bemused?
I had a show at Sotheby's last year and when we were installing it someone said such a show at an auction house is normally for dead artists. That my work has become a commodity is something of a surprise outcome to say the least. The market responds by way of pricing and the results have been an affirmation to carry on. It's been feast and famine all the way.
Chris Levine - Sir Ranulph Fiennes, 2017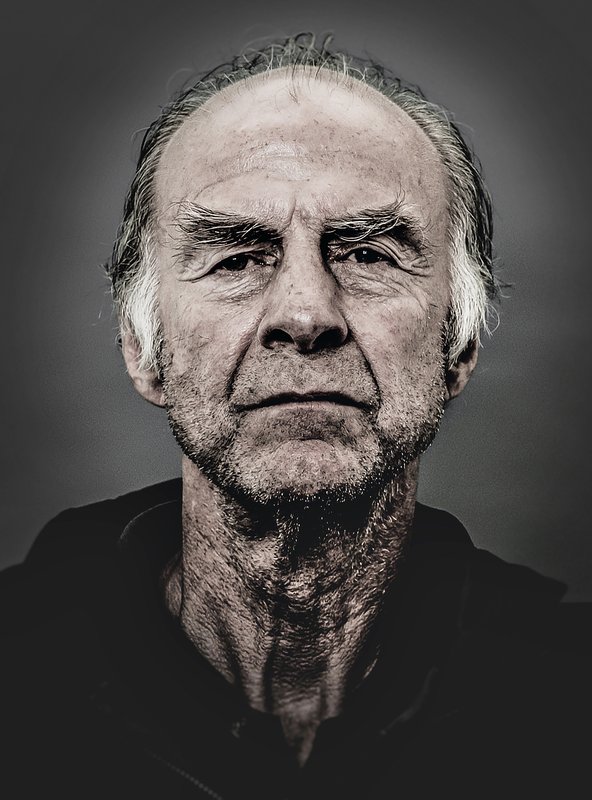 Who do you see as your contemporaries and is there a common thread that links you?
Truly I always felt an outsider to my contemporaries. I went into recovery in my twenties and went on a different track to most artists but because I was driven to create work that no one else was doing it worked out.
You've referred to your dad as an innovator and very scientific, is that an approach you inherited or are you more of a tinkerer?
I'm way too chaotic to be scientific in my approach to work. I think I have a fairly good grasp of scientific concepts and physics but overall my inspiration and way of working is intuitive and it's with a kind of lucidity that my best work is realised. It's from the heart.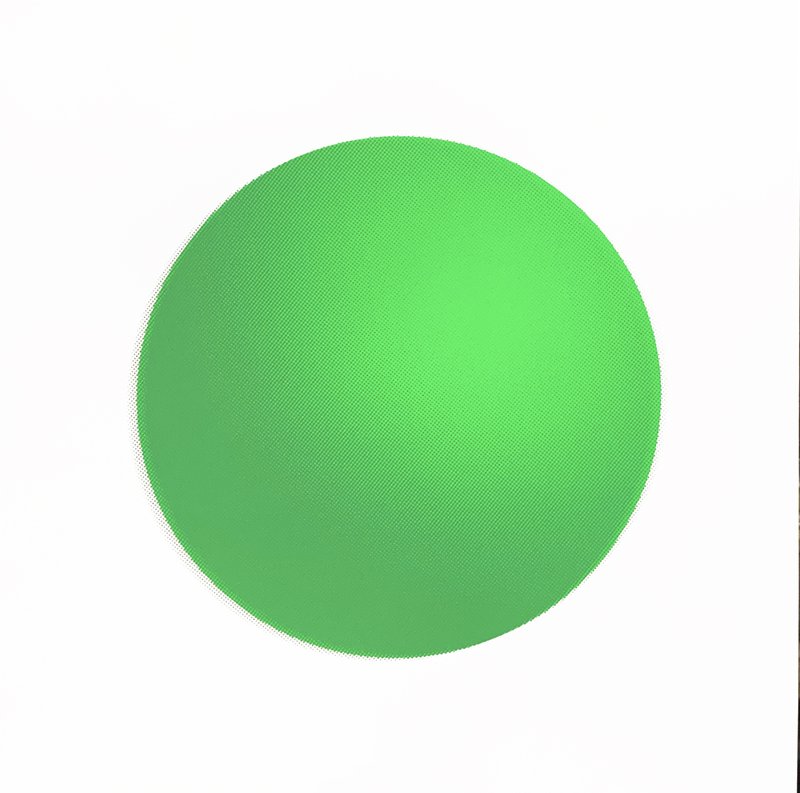 RELATED STORIES
What to Say About Your New Jenny Holzer Print (or Skateboard or LED)
Wilhelm Sasnal's Lockdown Listening
INTERVIEW: Yayoi Kusama on 60s New York, Mental Illness and Feminist Art
10 Artspace Artworks We Chose For Our Zoom Backgrounds
Come On Our Virtual Studio Visit With Hormazd Narielwalla
Amazing Artists who Worked Best in Isolation
The Artspace Group Show: Contemporary Landscapes