NAME: Simon Schubert
AGE: 40
HOMETOWN/BASE OF OPERATIONS: Cologne
MEDIUM OF CHOICE: Mostly paper. Some works are made by folding the paper, and others by rubbing graphite into the paper. I process lots of different materials for my sculptures and installations.
WHY I MAKE ART/HOW I BECAME AN ARTIST: The hazardous curves on the road of life made me an artist.
CURRENT PROJECT


My current show—"Jenseits von Ideen" at Galerie Wagner + Partner in Berlin—includes installation, folded paper works, graphite works, and video.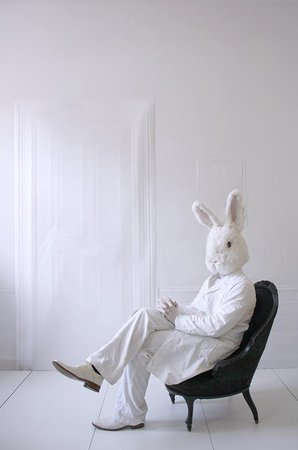 WHERE I'M FINDING INSPIRATION NOW


Mostly through literature and film. 
ONE ARTWORK I CAN'T GET OUT OF MY HEAD (AND WHY)


René Magritte'sLa Reproduction Interdite [Not to Be Reproduced, 1937]. I don't think Magritte was the most fabulous painter, but the philosophical level of his works and the way he works with perception and illusion are still fantastic.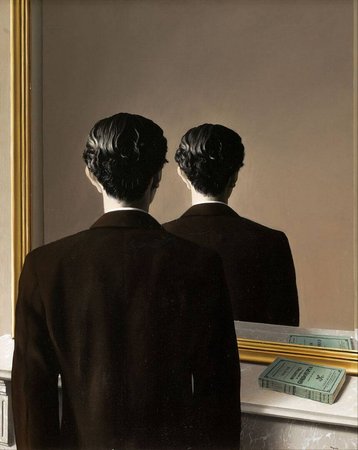 PERSONAL PANTHEON OF ARTISTS


Vilhelm Hammershøi, David Lynch, Samuel Beckett, René Magritte, Edvard Munch
STUDIO ITEM I CAN'T LIVE WITHOUT


My eraser! There is always something I need to remove from the white pictures—sometimes even cat tracks.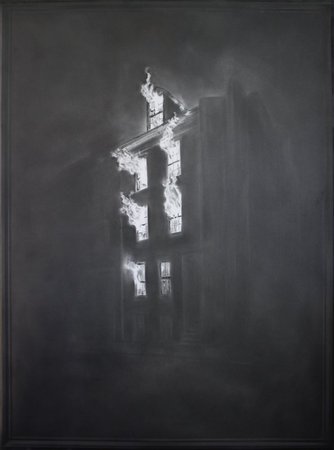 Untitled (Poe House Boston), 2016
ART-WORLD PET PEEVE

Art investments as financial tools.
STRANGEST REACTION TO MY WORK


Someone once fell unconscious!
WHAT I'M READING


Right now, it's The Letters of Samuel Beckett, 1929-1940.
MY PROCESS


For my recent show at Foley Gallery I researched the places where Edgar Allen Poe lived, especially in New York. The works are a combination of real and fictional spaces imagined from his stories. They're crafted by folding the paper—the image becomes visible solely through light and shadow.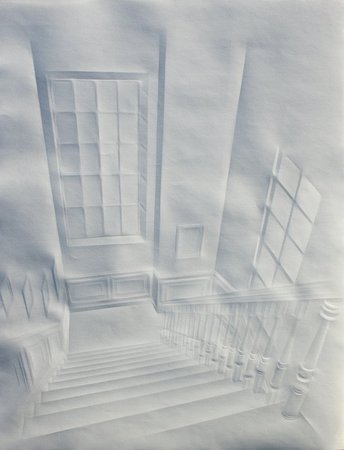 Untitled (Staircase), 2016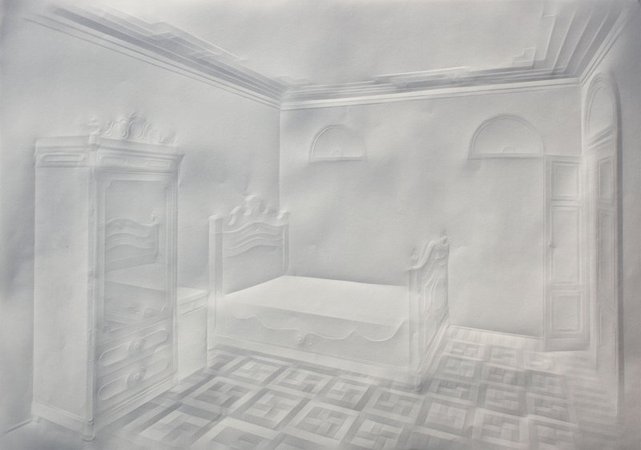 Untitled (Room), 2016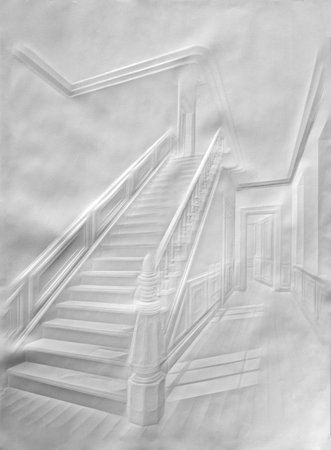 Untitled (Stairs with Figure), 2016