The influential head of the painting and printmaking department at Yale's famous MFA program, Rochelle Feinstein is something of a sleeper agent in the wider art world, earning a rapturous following among the cognoscenti and critical praise for her shows at the Lower East Side's excellent On Stellar Rays gallery. Now her work is featured in this year's Whitney Biennial, and she's also on the verge of having her first major museum survey, at the Kunsthalle Bern next year. This piece—from a series that was exhibited at Higher Pictures gallery last year—captures Feinstein's pictorial wit and tendency to mix visual languages in electrically charged combinations.
DAVID BENJAMIN SHERRY
COBALT CLIFFS, OREGON (2012)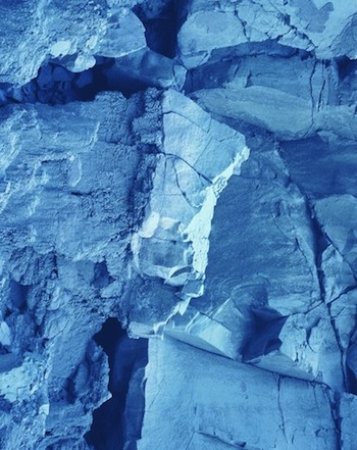 Included in T magazine's "Nifty 50" list of American culture's rising stars, the Los Angeles-based photographer David Benjamin Sherry captured widespread interest in 2010 when he was one of the breakout participants in MoMA PS1's "Greater New York" survey in 2010. This gorgeous, color-saturated photograph of a cliff face tinted in the hue of cobalt is a signature example of the artist's ecologically minded work, which has won him the patronage of such collectors as Charles Saatchi, the Horts, and Dasha Zhukova, who showed his work at her Garage Center for Contemporary Art in Moscow in 2011. 
ANNETTE KELM
HORSESHOE MAGNET (2011)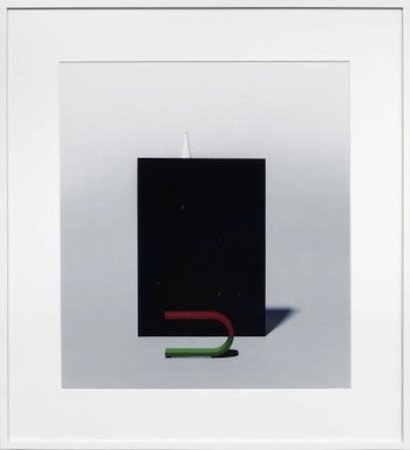 Featured in the 2013 edition of MoMA's star-making "New Photography" annual—which previously helped launch the careers of Alex Prager and Roe Ethridge, among others—the Berlin-based photographer Annette Kelm has built a devoted following for her work that melds the aesthetics of commercial photography with the more formal typological investigations of the Düsseldorf school. Cerebrally cool yet spectacularly elegant, this piece (which contains Kelm's recurring red-and-green magnet motif) is a lovely example of her work, which more than tripled its estimate at Christie's London in 2012 (the only time one of her photographs has appeared at auction) where it sold for $29,128. 
JENNIFER BARTLETT
24 HOURS: ELEGY 4 A.M., MILK BOTTLE (1992-93)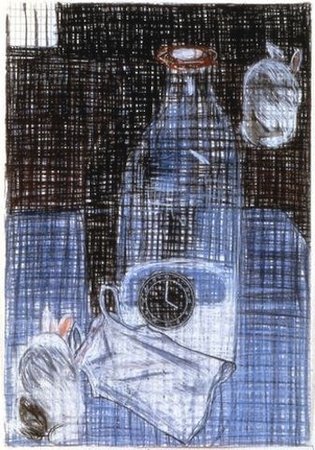 Jennifer Bartlett rose to the pinnacle of the American art scene in the 1970s, becoming one of the era's most lionized artists due to her deeply intellectual yet ravishingly painterly approach to her work, which she laid down in gridded compositions. With Bartlett's first career retrospective opening this month at the Parrish Art Museum (making her one of our artists to watch this April), this atmospheric piece—from a series of drawings chronicling each hour of the day (here 4 a.m.)—is an exceptional opportunity to collect a significant work by the artist. 
MORGAN FISHER
IDEAL FINE GRAIN 120 DECEMBER 1951 (2011)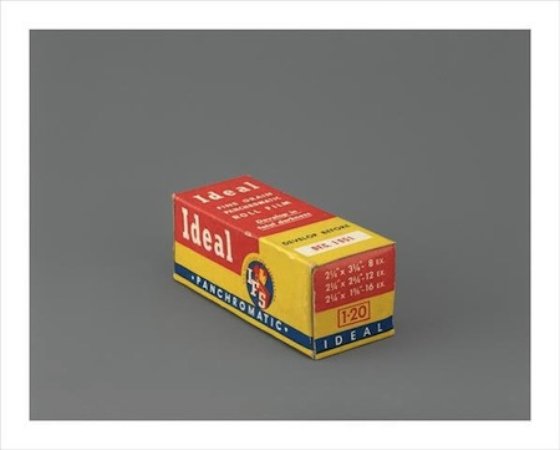 A hugely influential artist who has worked across avant-garde film, photography, painting, and installation, Morgan Fisher is known for exploring the far limits—conceptually, formally, and materially—of film in his art. This photograph, showing a package of expired film from the 1950s (the era in which he began doing photography), is a concentrated and visually punchy piece that recalls the work of conceptual photographers like Christopher Williams while at the same time feeling utterly distinctive and contemporary. Exhibited by tastemaking galleries like International Art Objects, Galerie Daniel Bucholz, and Bortolami, Fisher recently had a retrospective of his film work tour between Tate Modern, the Whitney, and LA MOCA.  
GARRY WINOGRAND
CENTRAL PARK, NEW YORK (1968)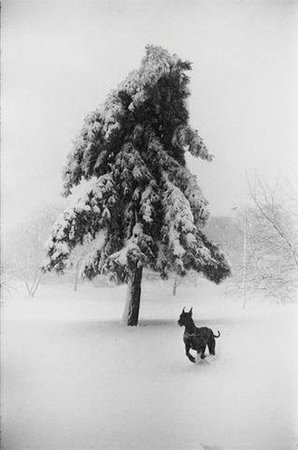 The late Garry Winogrand was a master of American street photography, first gaining notice when he was included in Edward Steichen's seminal "The Family of Man" exhibition at MoMA and eventually being canonized by the great curator John Szarkowski as the preeminent photographer of his generation. This photograph of a black dog bounding through a snowy Central Park—a frequent stalking ground of Winogrand, whose life's work is bound up with New York's urban landscape—is a lyrical instance of his gritty approach. Prints from this same edition reside in the collections of the Art Institute of Chicago and the Yale University Art Gallery, among other museums.