JASON MIDDLEBROOK
Black Lines on Black Birch (2014)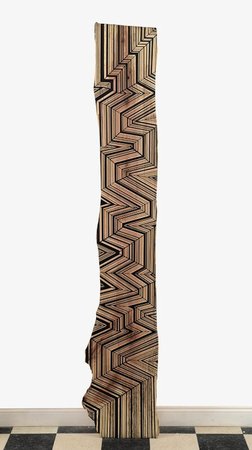 Based in the bustling art enclave of Hudson, New York, Jason Middlebrook has carved out a signature style of fusing nature with irreverent nurture, taking gorgeous slices of black birch and using spray paint to create patterns that both harmonize and diverge with the wood's grain. This dynamic and intricate piece is an exquisite example of his process, which has led curators to include him in shows mapping the vanguard of contemporary painting at the ICA Boston, MASS MOCA, Houston's Contemporary Arts Museum, MOCAD, and the Broad Art Museum.
LISI RASKIN
Untitled (Little Bear 2) (2013)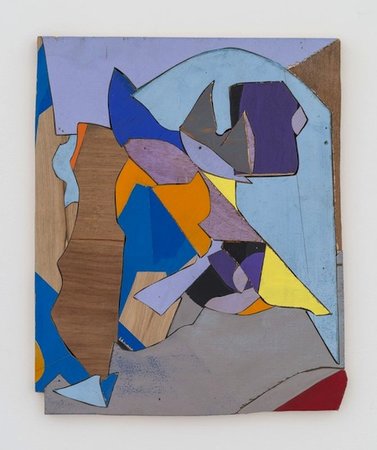 An artist who uses the fractured visual lexicon of Constructivist near-abstraction to tackle geopolitical themes—from Cold War-era nuclear brinksmanship to current world conflicts—Lisi Raskin has been included in envelope-pushing shows by such distinguished curators as Lynne Cooke (at Dia) and Maria Lind (at Bard's Hessel Museum). In 2013, Raskin made a trip to Afghanistan, supported by a Creative Time Global Residency Grant, and what resulted was this unique composite work: a patchwork of wood, paint, and paper that references her experience in the war-torn region.
MARGARET LEE
Today and Everyday (2010)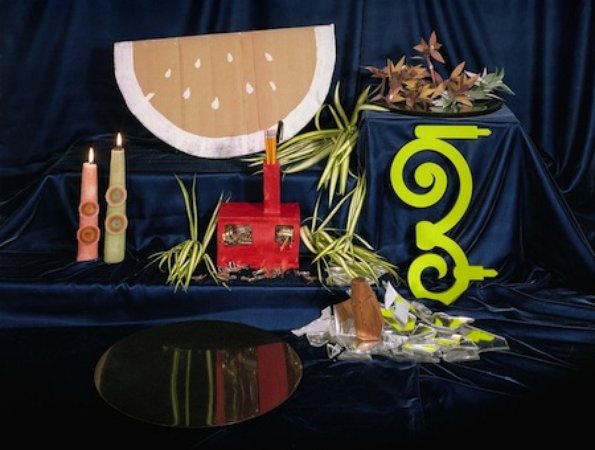 Margaret Lee is one of the most continually productive figures in the New York art scene, helping shape the contours of the avant-garde through her brilliantly experimental 47 Canal gallery while also breaking new ground with her own art—a mix of sculpture, photography, and installation that subversively teases apart the nature of post-everything identity today, and which won her the 2012 Artadia NADA award. This seductive photograph (an edition of which was sold at the recent White Columns benefit auction), is a commanding example of her mash-up approach to imagery, with one of her trademark watermelons spaced in an eclectic tableau evoking both the classical European still-life genre and the decor of a Chinatown convenience store.
RICHARD LEAROYD
Agnes to the Left (2011)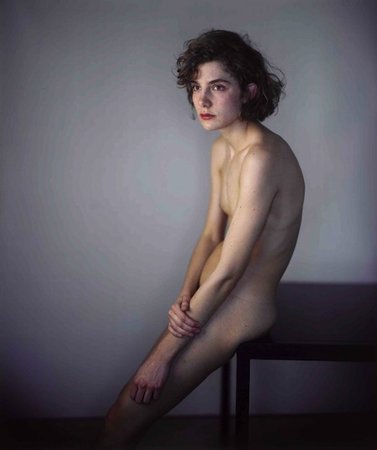 In an age when technology has rendered photography so simple and accessible that images are casually shaped at the slightest provocation, the British artist Richard Learoyd takes the medium in the other extreme, using an antiquated, labor-intensive process—involving hours of models sitting still in a room-sized camera obscura—to produce painterly portraits of such sensitivity that every hair and freckle registers in hyperreal fidelity. Featuring Learoyd's most famous model, Agnes, who was the subject of his breakout portrait in his 2009 International Center for Photography showing, this photograph seems to glow with an inner, Vermeer-like light, heightened by the androgynous beauty of its fine-boned sitter.
Famous for his transgressive early embrace of video-game imagery as fodder for high art, Cory Arcangel has shown his hugely influential work—which ranges from hacked stills of 8-bit Nintendo games to abstract color gradients produced semiautonomously by photoshop—in solo shows at the Whitney Museum, the Hamburger Bahnhof, the Carnegie Museum of Art, and other prestigious venues. This piece, a computer-generated image of a Ducati racer (colored in by the artist's hand) that was created to coincide with the ICA London's recent Richard Hamilton retrospective, is an eminently affordable opportunity to collect Arcangel's work at a time when, due to his new Twitter-sourced "book" and ironical line of Surfware, his renown is beginning to break out of the art world.
MIROSLAW BALKA
Table, Stool, and Hole (1996-2012)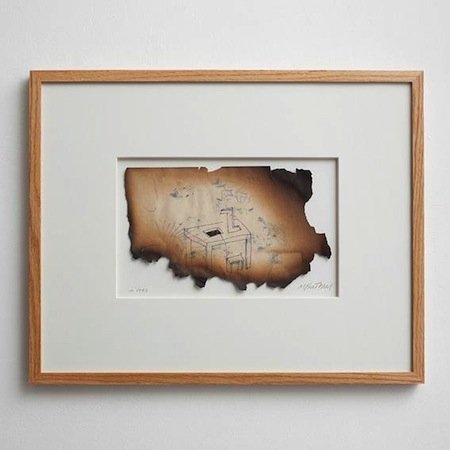 Using minimalist, often oppressive forms—conveyed through architectural installation, video, and sculpture—the acclaimed artist Miroslaw Balka creates poetic works that retract the tumultuous history of his native Poland, from the time of the Kaiser through the Nazi occupation to today. This drawing of a domestic setting, which that seems commonplace at first but grows more perplexing with prolonged examination (why is there a darkened hole in the table, and what is the 'Z' form?), has been dramatically burned around the edges by the artist, evoking the trauma of the gas chambers.