For 20 years, Londoner Anita Zabludowicz and her Finnish husband, Poju, have been amassing an enormous trove of art—some 3,000 pieces—by emerging and mid-career artists. The collection fills their lavish London home on Bishops Avenue and two public exhibition spaces, one a Methodist chapel in the north section of the city and a second in New York's Times Square. In addition, the patrons have founded an artists' residency program on a pastoral island of Sarvisalo, Finland, giving young artists formative boosts.
Why do the Zabludowicz's champion fledgling artists in their collecting and through their edgy programing? "When you're working with blue-chip artists, there are usually fewer surprises, and who doesn't like surprises?" Zabludowicz told Artspace last year. 
This year, as always, Anita Zabludowicz, toured Art Basel and Liste in search of the exquisite and new. Here, she gives us an account of her visit, in the pithy style of her diary, www.zabludowiczcollection.com:
In Switzerland, the post-abstract decor era is out—real art is in. We arrive in Zürich and our first stop is Hauser & Wirth, where there's a fantastic child-size Louise Bourgeois spider.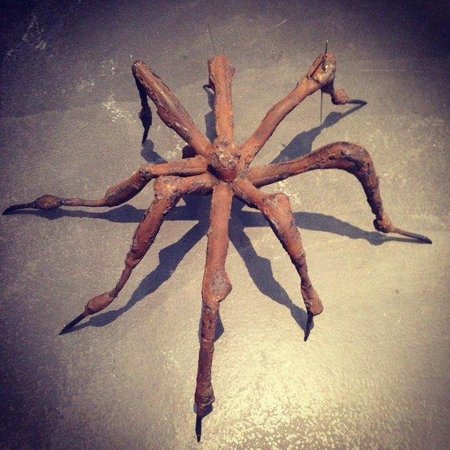 We then make a quick visit to the Kunsthalle Zürich, wherewe're enraptured by Haim Steinbach's "once again the world is flat."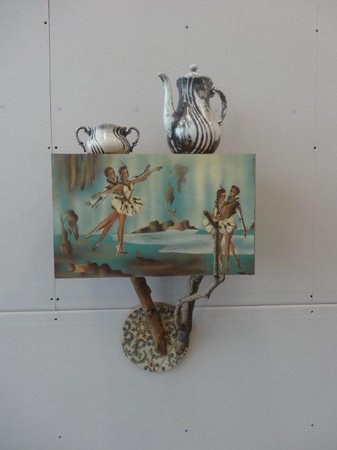 We jump from one art fair to another—most recently, Design Miami/Basel and Salon 94, where we acquired our first Andy Coolquitt.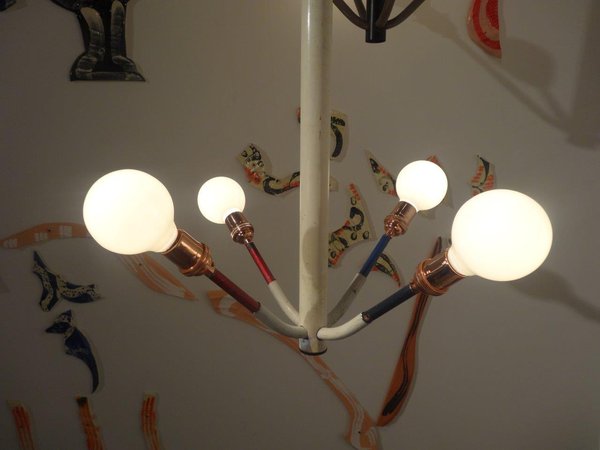 And now to Liste. Here, I'm delighted by Josh Kline's Packing for Peanuts (Fedex Workers Head with Knit Cap) at 47 Canal.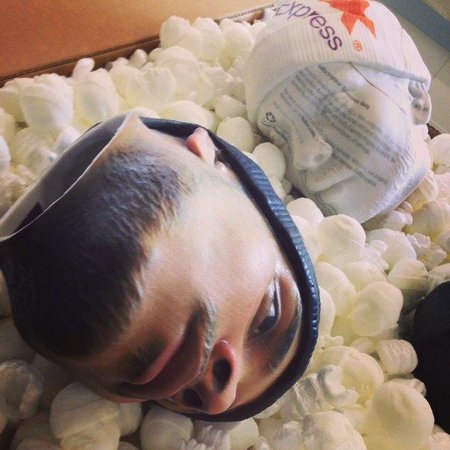 Down in the basement, Philipp Timischl is showing an intense digital collage with Neue Alte Brücke.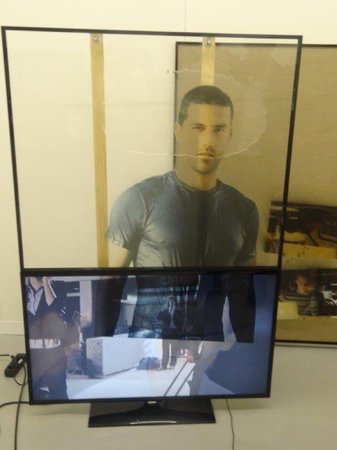 Then we cross the road to Art Basel Unlimited, where we see all our favorite artists on a large scale. Fresh from his residency with us in Finland, Sam Falls shows us his dazzling work, a large cloth draped with the imprints of used crates spread out in a poetical formulated pattern.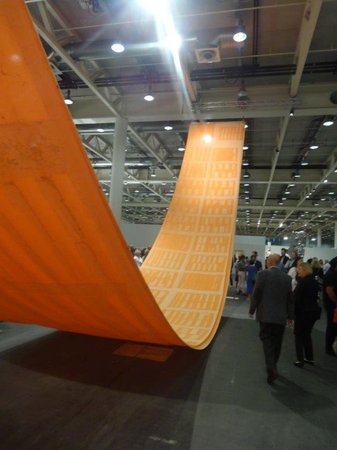 The highlight of Basel, for me, is Carsten Nicolai's unidisplay, consisting of three projectors creating an illusion of eternity.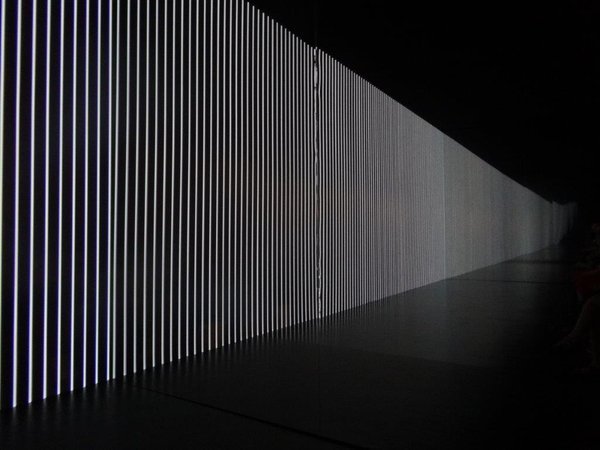 Then for the serious moment of our trip: the Art Basel opening at 11 a.m., when a mob of top VIP collectors fight to enter the arena. Art Basel is shaped like two donuts on top of each other but square in shape. The lower floor is where all the serious art is displayed including many secondary market works, and upstairs are the younger galleries. There are some interesting works—some good, some not so good. At Simon Lee is an impressive Dexter Dalwood painting, a great artist whom the Zabludowicz Collection has collected for many years.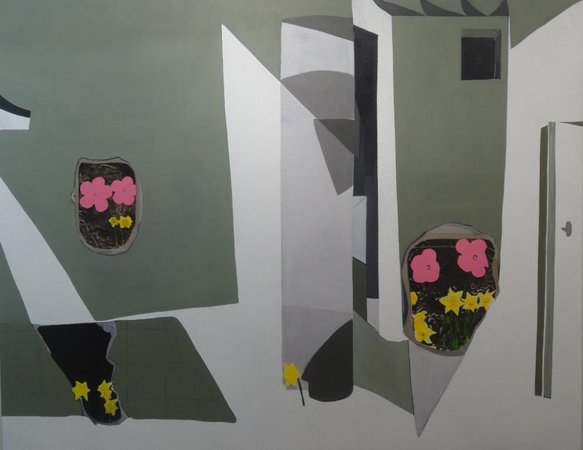 Jeff Koons's work of the Incredible Hulk pushing a flower barrel welcomes us at the entrance of Gagosian's booth. I immediately hit the Instagram button (follow me at anitazart) and voilà!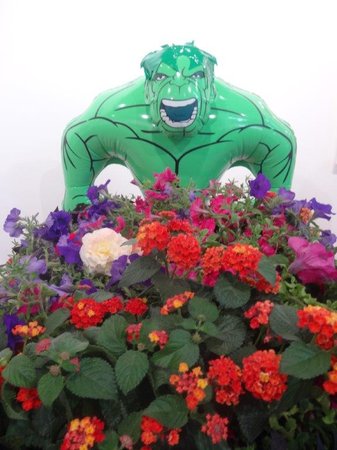 Then, I stagger my way upstairs for some light reprieve, where Gavin Brown had it all. From an amazing new version of Alex Israel's "Head" to an incredible Mark Leckeysculpture andRob Pruitt painting. The Leckey torso is based on a 3-D scan from a Louise Bourgeois sculpture, combined with a head taken from Dr. Who and the Cybermen. Cybermen gave me many nightmares in my childhood!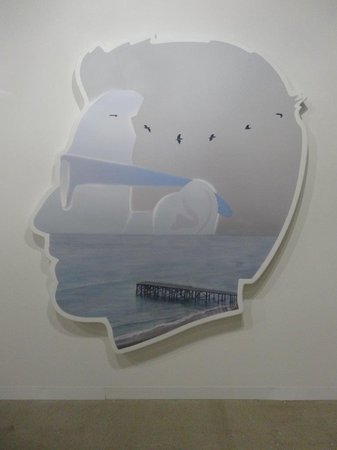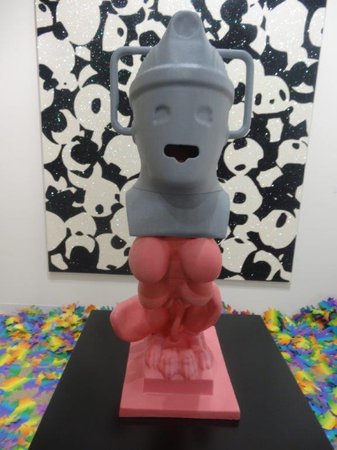 After an exhausting few hours, we stumble over to the 14 Rooms curated by Hans Ulrich Obrist and Klaus Biesenbach, designed by Herzog & de Meuron and presented by Foundation Beyeler. The project is spectacular, but, for me, a bit of a flop. Time in Basel is the biggest enemy, and to enjoy and absorb these works, you need loads of time. But I do have fun jumping into the rooms and manage to sneak in a few photos. Laura Lima's Man=flesh/Woman=flesh—Flat has an unusual access—see below—leaving me even more curious to check it out.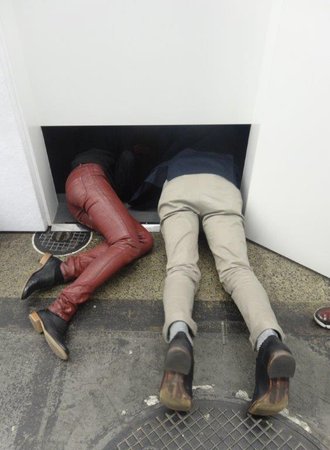 Behind one door stands a figure with a flower pot on her head, a performance called Diaspore, by the artist Otobong Nkanga.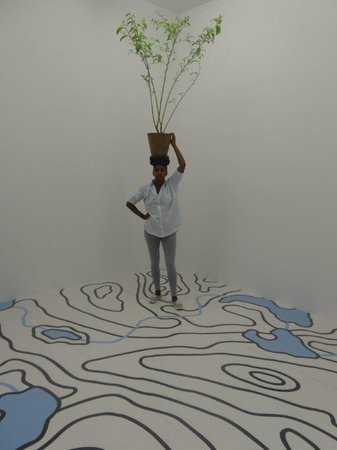 Bruce Nauman's Wall-Floor Positions performance is one of my favorites.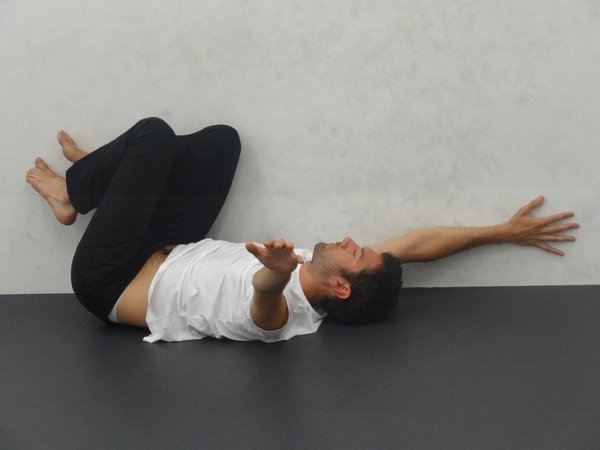 But my number one favorite is Ed Atkins's avatar No-one is more "work" than me.

Now I'm already back in London after my hurricane visit through Basel. Here at the Zabludowicz Collection, I'm confronted by the wonderful work of the hard-working and productive artist Samara Scott, and the tranquil installation of Sam Falls in time for our opening on 26th June.