Art dealers, collectors, and artists are, by and large, a sensory lot. Prone to a professional bacchanalia, they value a fine meal much like fine art, and enjoy doing deals over lunch and dinner. But, when it comes to eating out, the New York art world has a tendency towards more repetition than an Agnes Martin painting. (Consider the well-traveled Bottino, Hotel Americano, Sant Ambroeus, Cipriani circuit.)
Not anymore. A neighborhood explosion has brought nearly a dozen fresh eateries to Chelsea and its vicinity in the past seven months—with some of the newcomers as luxe as the blue-chip mini-museums and one-percenter condominiums now pricing middle-market galleries out of the area. Here, from south to north, is a look at what's new, what's on the menu, and what fine art is on view nearby.
1. Günter Seeger


The buzziest new eatery comes from Black Forest-born chef Günter Seeger. A newbie to New York, he has won every foodie accolade from Michelin to James Beard for his French-German cuisine crafted of exotic and organic ingredients. The success has arguably gone to his head, since you don't book a "reservation" at his two-month-old Meatpacking district eatery named after himself, you book a multi-course "experience." No menu details provided. (There are some incredibly tantalizing hints on his Instagram and Facebook, though). Located right around the corner from the much-mourned Pastis, his elegant yet welcoming new space—the chef's first in New York—can be found at 641 Hudson Street.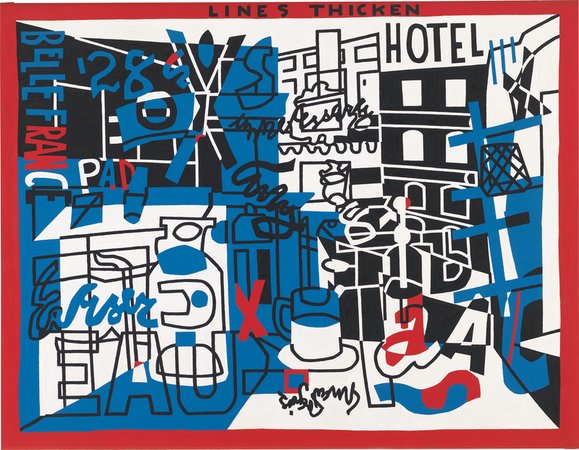 Stuart Davis, The Paris Bit, 1959, currently on view at the Whitney
ART FOR DESSERT?:The Whitney Museum of American Art, at nearby 99 Gansevoort, has a glorious Stuart Davis show, "In Full Swing," on view through Sept. 25. The art on view by this great American painter is fresh, joyful and, even, revelatory.


2. Ample Hills Creamery


This small-batch Brooklyn ice cream-a-teer joined The High Line, Chelsea's artery, last spring. Flavors include "Ooey Gooey Butter Cake" and "Chocolate Milk & Cookies," plus something hazelnut with rainbow-colored sunflower seeds called "Baby, I Was Churned This Way!" It's on 73 Gansevoort Street.
ART FOR DESSERT?: Nearby at 82 Gansevoort, Allouche Gallery, formerly of SoHo, just inaugurated a new space with a group show of 27 artists.


3. Freds 


The new downtown Barneys opened in April, and with it a new outpost of the Barneys clubby eatery, Freds. (Note: neither has an apostrophe. Impress your friends with this knowledge.) One useful thing about this eatery: it's late-afternoon availability. Open 11:30 a.m to 7 p.m. seven days a week, save Sunday, when it closes at 6 p.m., it's perfect for a fancy lunch in the dead hours when nothing fancy is usually open. On the menu are Estelle's Chicken Soup ("Grandma's recipe to cure colds and stay thin"­), the famous Freds cheeseburger, and a $26 grilled-cheese-and-bacon, an exorbitant pricing strategy some art dealers will love. On 101 Seventh Avenue.
ART FOR DESSERT?: The Rubin Museum of Art, featuring its magnificent Tibetan Buddhist shrine room, is next door.


4. La Sirena


The latest Mario Batali/Joe Bastianich team-up opened in the swanky Maritime Hotel on 88 9th Avenue earlier this year. Founder of the global Eataly empire, Batali probably doesn't need your money, but as an organizer of the Red benefit dinners that aim to end AIDS, he's funding a cause dear to the art world's heart and deserves our patronage. What's on the menu here? As it's Batali, we assume the pastas will be great, so we'll highlight the desserts instead, notably the "Torta della Nonna Classic Grandma Style Pine Nut Tart, with Cider-Raisins, Red Wine Caramel & Olive Oil Gelato." Well, okay!  
ART FOR DESSERT?: It's a couple of blocks to Petzel Gallery, 456 West 18th, which is bucking the summer group show trend to offer an exhibition of new savvy-but-sinister work by Wade Guyton and by CalArts fave Stephen Prina. It's up through August 5.

5. Milk Bar


Pretzel soft-serve bathed in espresso? That's a Milk Bar Pretzel Affrogatto. This newest location of Christina Tosi's bakery features all the favorites from her midtown, East Village and Brooklyn eateries, from birthday cake to corn cookies to crack pie. On 220 Eighth Ave.
ART FOR DESSERT?: Head to the Hauser & Wirth outpost on 18th lately to see "Philip Guston 1957-1967."


6. The Jue Lan Club


This eatery (pronounced U Lan) sounds like a chick novel but it's a "Nouveau Chinese" eatery in one of New York's most storied spaces: the former Limelight nightclub. (Ah, if these walls could talk... your author might be jailed.) The restaurant just turned seven months old, and its extensive menu boasts seven types of dumplings. But art worlders might be more intrigued by this $18 item on the cocktail list: The Elitist, made of Stoli, mint, strawberries and sparking wine. On 49 West 20th Street. (Note to East Enders: Jue Lan Club also just opened a Southampton satellite at 268 Elm Street.)
ART FOR DESSERT?: A few blocks to the west, David Zwirner is showing employee support with an exhibition entitled, and comprised of works by, "People Who Work Here." At 533 West 19th, it opens June 30.


7. Nishi


Food god/teen idol David Chang opened Nishi in January, boasting Italian-Korean cuisine. Think Clams Grand Lisboa with Chow Mein. The pioneering cuisine makes this the perfect place to take a collector weighing a "difficult" art purchase, but be warned that the communal seating impacts deal-making. On 232 Eighth Avenue at 22nd Street.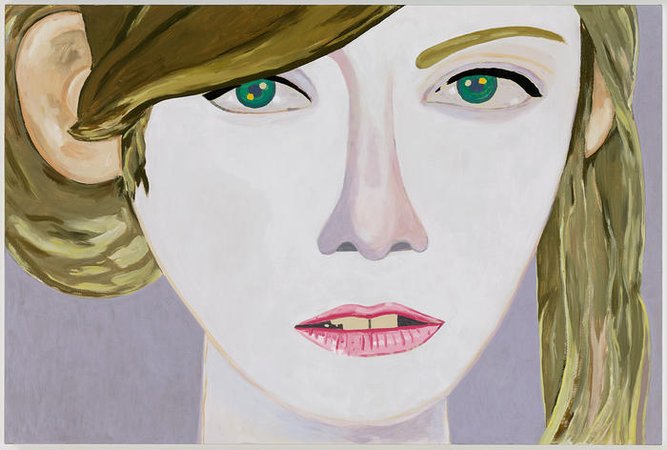 Brian Calvin's 2014 work Sweetheart Like You, Courtesy of the Anton Kern Gallery
ART FOR DESSERT?: Down the block at Anton Kern Gallery, shows of Margot Bergman and early work from the "Popeye" series of Brian Calvin open June 30 and run into August.


8. Dizengoff


As far as some foodies are concerned, Michael Solomonov and Steven Cook could simply have rested forever on the their laurels as the creators of Federal Donuts of Philadelphia, a fried chicken eatery with a free honey donut with every order. But they've come north and bought a hummus stall, named after Tel Aviv's famous Dizengoff Avenue, to Chelsea Market. Flavorful highlights include hummus with French fries. At 75 Ninth Ave.
ART FOR DESSERT?: A few blocks uptown, 303 Gallery, at 555 West 21st Street, has extended its well-reviewed Alicja Kwade show through July 14.


9. Impero Caffé


Remember L'Impero? Kind of the Balthazar of 2002, the exclusive Tudor City eatery looked liked the Delano lobby and tasted like heaven. Celebrity chef Scott Conant sparred with his co-owners, but he is finally back with Impero Caffè, about two blocks West of the buzzy NoMad Hotel. Known for his pastas, Conant's ample choice here includes ricotta Raviolini and Tagliatelle with Smoked Goat Cheese. Of course, this spot is a bit east of Chelsea, but since it's also near the Ace, don't pretend you haven't made the walk several times already. (We're talking to you, Todd Levin.) On 132 W. 27th St.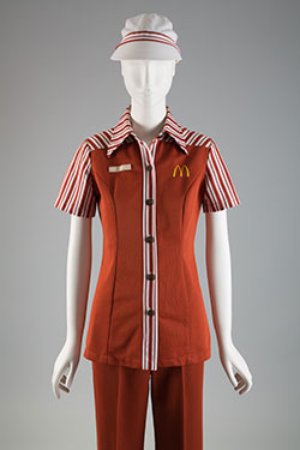 "Uniformed" is the summer show at the the Museum of the Fashion Institute of Technology 
ART FOR DESSERT?: Close byon 27th and Seventh Avenue, is the Museum at the Fashion Institute of Technology, which has summer exhibitions on uniform design (hence, the McDonald's vintage leisure suit above) and on book illustration.


10. PN Wood Fired Pizza


Other towns have your basic wood-fired Margherita pizza; we can let them have that and even to think they are all trendy and such. New York now has bespoke pizza, customizable down to the flour in the crust and the way it is stretched. Options at three-month-old eatery PN Wood Fired Pizza include "Heritage Durum," stone-ground, wheat, multigrain, etc. and thin, fluffy, or Neapolitan. On 2 W. 28th Street.


ART FOR DESSERT?: Walk a bit to the West, and you'll hit Paul KasminGallery's PK Shop, which offers William N. Copley's vivid Think (Flag)  pins. Never a better time to own one.