Pulse Miami is one of several smaller-scale art fairs that have established themselves in Miami Beach, drawn by the gravitational pull of Art Basel. Pulse exhibitors tend to be emerging and lesser-known galleries or spaces that exist outside of art world centers of power, meaning the fair is a great place to make new discoveries and catch up on work that many insiders have overlooked. The following artists were some of the most interesting and eye-catching on view this year—be sure to look out for them in your own aesthetic wanderings.
BARTON LIDICÉ BENEŠ
Pavel Zoubok Gallery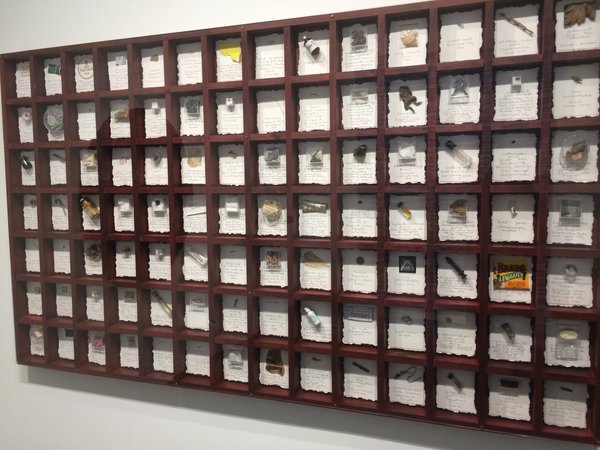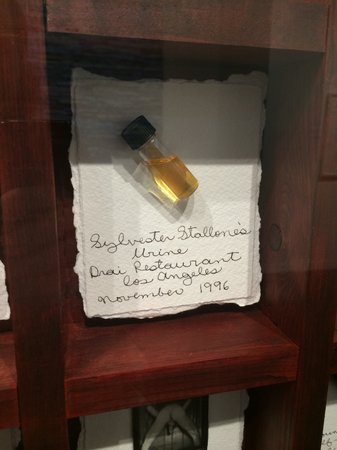 The late conceptual artist Barton Lidicé Beneš's is perhaps best known for his work addressing the AIDS crisis of the 1980s and '90s, which included taking a show of his work called "Lethal Weapons" (named for the "weaponized" vials of his own HIV-positive blood equipped with perfume sprayers and the like) on a traveling tour of European countries, encountering prejudice and simple ignorance at each border crossing (most of which insisted, redundantly and unnecessarily, that he re-sterilize the work). Pavel Zoubok Gallery's booth showcases his later, perhaps more lighthearted Untitled Museum from 1999, a part of his "Museology" series that collects bits of ephemera from historical sites, celebrities, and other culturally-significant sources. Beneš created a kind of predigital social network of friends and collectors to source these items, which range from peyote buttons and ancient Egyptian beads to a vial of Sylvester Stallone's urine. The work is a commentary on the continuing power of the relic, where the story around an object's provenance (in this case, the artist's handwritten labels) creates power, value, and relevance.
CRISTINA CORDOVA 
Ferrin Contemporary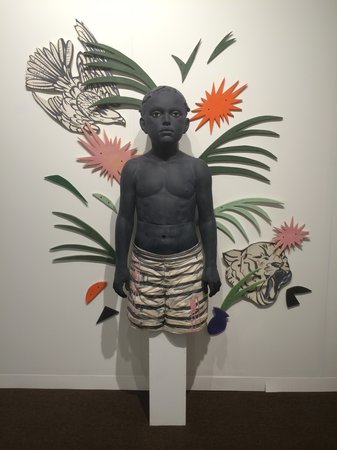 In contrast to the art fair bling so prevalent in fairs like Art Basel and even NADA, there weren't many large-scale sculptures on view in this year's edition of Pulse, perhaps a result of the high expenses associated with transporting the heavy, often delicate works. One powerful exception is Ferrin Contemporary's booth dedicated to the work of Cristina Cordova, a Puerto Rican artist living in New York who works extensively with clay. (Ferrin specializes in ceramics, so bringing this kind of work to the fair was a matter of course.) Cordova's larger-than-life sculpture of her eight-year-old daughter called Big Eva (2015) shows the girl looking impassively toward adolescence, even as predatory animals like a hawk and a tiger surround her. The booth also displays Cordova's recent effort to paint with her favorite material, resulting in the huge clay-and-pigment composition Bibujo en Barro (2015).
RAMIRO GOMEZ
Charlie James Gallery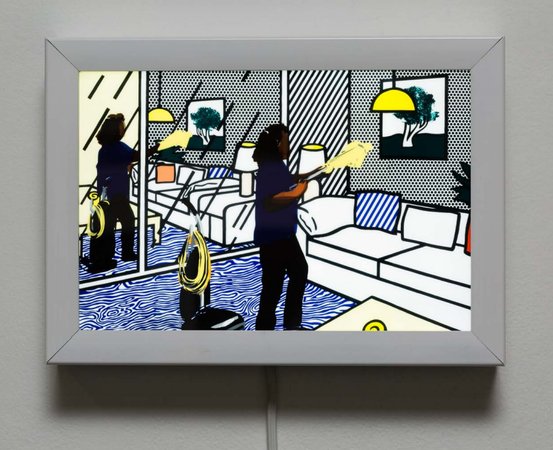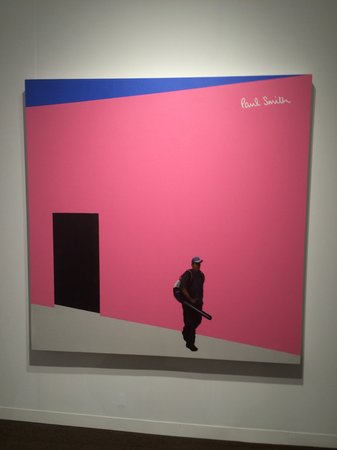 Upon graduating from the California Institute for the Arts, the young artist Ramiro Gomez worked as a live-in nanny for a wealthy Beverly Hills family. There, the difficult racial and social dynamics of domestic work became abundantly clear to him. It's this experience and that of so many of his fellow Mexican-Americans struggling for inclusion in the American Dream that prompted his gorgeous yet highly charged work on view in Charlie James Gallery's booth. His paintings are inspired by some of the giants of art history, including Roy Lichtenstein and L.A.'s own David Hockney; Gomez appropriates their distinctive styles, but then adds in the anonymous figures of domestic and manual laborers that make such sterile scenes of the home and garden possible. By foregrounding these often-invisible workers in the context of so-called "high culture," Gomez highlights the contradictions that lie at the heart of our society.
MARKUS LINNENBRINK & NICK GELPI
Patricia Sweetow Gallery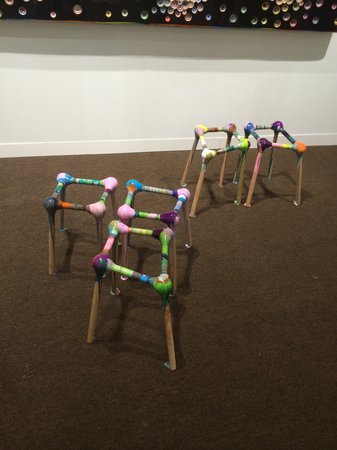 Everyone loves a good cross-disciplinary collaboration, and Patricia Sweetow has brought a doozy to the fair. The Miami-area experimental architect and professor at Florida International University Nick Gelpi has teamed up with Markus Linnenbrink (a painter best known for his extensive use of resin in his slick, colorful compositions) to produce a series of stools. Although they may seem spindly at first glance, these are functional furniture items; Gelpi used a 3D printer to produce the joints holding the oak dowels together, both to achieve the askance angles the artists were looking for and to ensure that the seats would be strong enough to support the weight of a person. Linnenbrink then finished the pieces with his expressive epoxy resin pours. The result is both painterly and sculptural, something that would look equally appropriate in a child's bedroom or on a collector's shelf.
MARION WILSON
Frederieke Taylor Gallery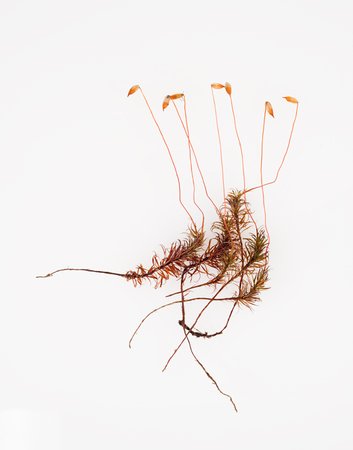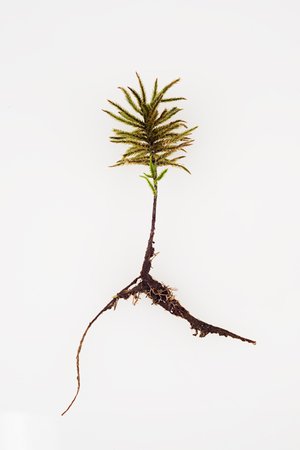 Marion Wilson's recent work has focused on moss, which is perhaps the humblest of all plants and one that usually remains hidden in dark and damp places. Wilson (whose background is in art, not botany) is using Pulse as the jumping-off point for a cross-country collecting/creating/educating tour to spread the word about the aesthetic merits of moss while also adding to her catalogue of North American species, several of which are thriving in her converted camper-cum-field lab seen outside the fair. Inside, Frederieke Taylor Gallery's booth shows off the stunning, strange results of her work: a series of digital prints on treated mylar layered over one another, each depicting strands of different species of moss. Magnified in this way, the plants look like internal organs or perhaps some kind of alien life forms, not the green stuff we trample without a second thought.