One of New York's most energetic patrons of emerging artists, Carole Server has been collecting up a storm with her huband Oliver Frankel ever since they caught the art bug half a decade ago—helped by a keen eye and voracious visual appetite, in particular for paintings in all forms. Here, Server, who is also a trustee at the Bronx Museum, shares her picks from EXPO CHICAGO.
RELATED LINKS
How I Collect: Collector Carole Server On Championing New Art In The Bronx
CHANTAL JOFFE
Green Strapless Dress, 2013
Galerie Forsblom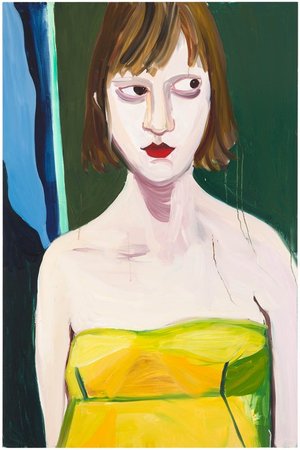 In my opinion, Chantal Joffe is the best portraitist of her generation. She paints herself, the famous, the infamous, and her friends and family in a most sensitive and moving way. Her application of paint is lush and luxurious. If in New York before October 25th, make sure to see her exhibition at the Jewish Museum, "Using Walls, Floors and Ceilings: Chantal Joffe."


GIANNA COMMITO
Plas, 2015
Rachel Uffner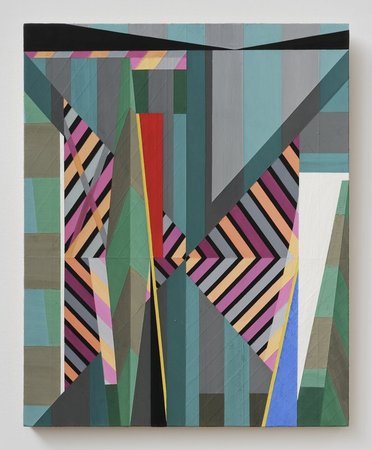 I first saw Gianna Commito's small-scale geometric paintings at her second solo show with Rachel Uffner earlier this year and they wowed me. They are little gems that can really hold big walls. Apparently the New York Times, agreed as her show got a lovely review.


LEIF RITCHEY
Ruby Yacht, 2015
Luce Gallery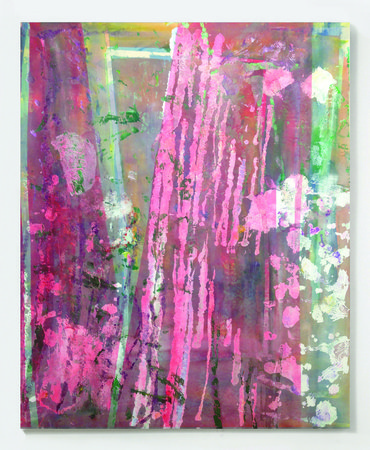 Leif Ritchey lives and works in Michigan and has had solo shows in Los Angeles, New York, and abroad. His recent works have been these beautiful and dreamy mostly pastel-colored paintings. I first discovered his work in L.A. and thought they were almost too pretty, but they have an edge which called to me. This piece is interesting and significant as it is the first I have seen where he has used such strong, almost DayGlo coloration. 


DIANA AL-HADID
Untitled, 2015
Marianne Boesky Gallery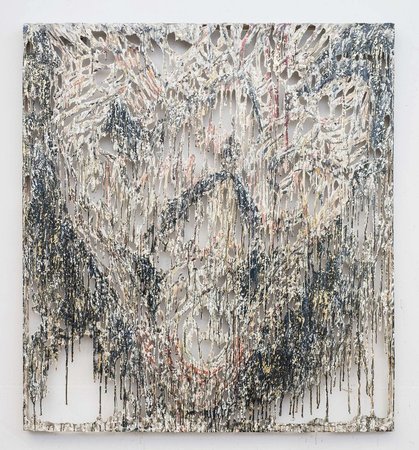 I first experienced her work in a group show at Marianne Boesky in 2011—and I do mean "experienced." Her large scale fantastical sculptures are riveting. She also makes wonderful drawings, but I absolutely adore the panel works that have sprung from her sculpture. They have the same intensity but are much easier to collect. 


MAGALIE GUERIN
Untitled (bondage-candy twist), 2015
Corbett vs. Dempsey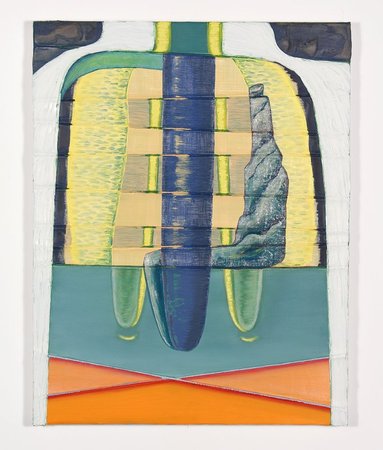 This recent graduate of the Art Institute of Chicago also does powerful work on a small scale. Corbett vs. Dempsey spotted Magalie Guerin's talent and introduced us to her work in 2014. Her application of paint is sumptuous, dense and fleshy. It's as if the paint rises from the flat canvas.


GUY YANAI
End of Europe (Jerusalem), 2015
Ameringer McEnery Yohe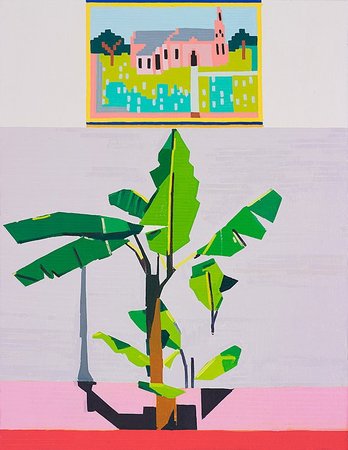 I only recently became aware of Israeli artist Guy Yanai's work because of his recent show at Ameringer McEnery Yohe in New York. They are figurative works both traditional and modern at the same time. I am intrigued by his use of pixelation.


JONATHAN LASKER
Model for a Self-Controlling Environment, 2010
Galerie Thomas Schulte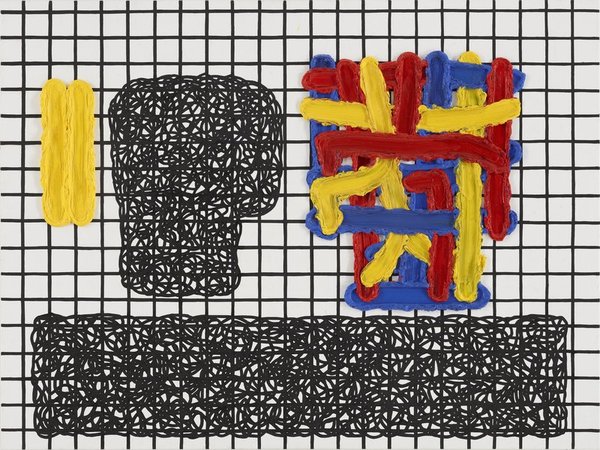 I think Jonathan Lasker was one of the great abstract painters to come out of the 1980s. As such he has been very influential on younger generations. This is a great example of his work—the composition and texture is pure Lasker.


JESSICA JACKSON HUTCHINS
The Way That You Live, 2015
Marianne Boesky Gallery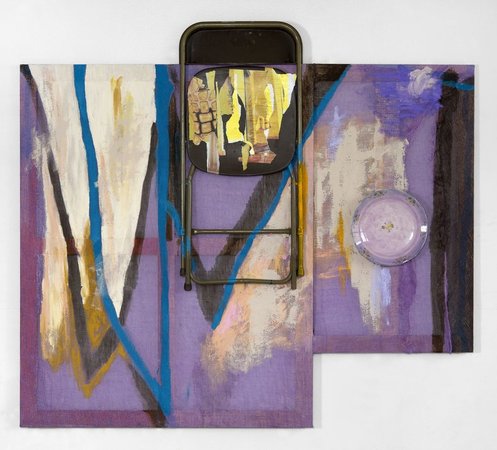 Jessica Jackson Hutchins's work explores relationships between people and inanimate things in the form of large mixed-media works incorporating found objects like chairs and sofas, ceramics, paper, paint, and more. Massimiliano Gioni included her in the Encyclopedic Palace of the 55th Venice Biennale in 2013. She was also in the 2010 Whitney Biennial. Her wall pieces are among my favorites. 


TOMORY DODGE
Funny Horse, 2014
CRG Gallery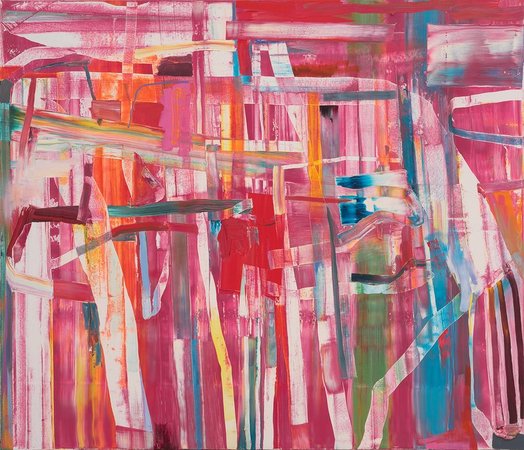 It was at Expo Chicago that I first discovered Tomory Dodge's work. CRG was exhibiting a painting from 2004 that we loved and bought. On our next trip to L.A. we organized a studio visit with Dodge. He was preparing for a solo show in London and we were awed by his new body of work in which he has moved deeper into abstraction and color.


DERRICK ADAMS
Modern Living, 2013
Rhona Hoffman Gallery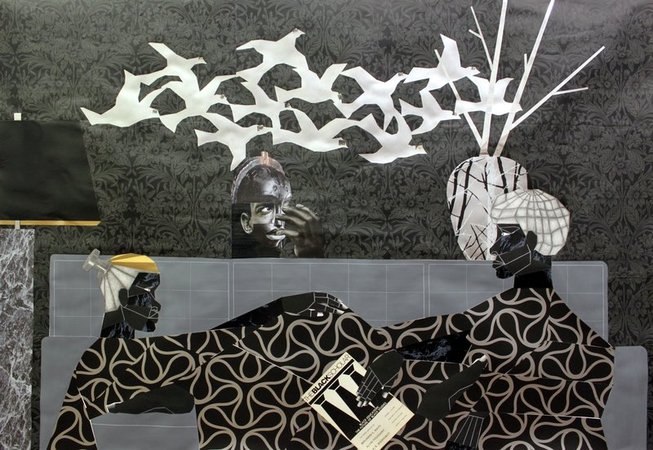 Derrick Adams is a multidisciplinary artist who works in performance, music, sculpture, and photography. However, it is his intricate works on paper and collages that touch on fashion, pop culture, and the black experience that capture my imagination the most. I love these poignant and sometimes funny pieces.