Yayoi Kusama 's career as an artist has overcome impossible odds over the past sixty years. Best known for her colorful polka dot and pumpkin themed designs and her massively popular mirrored Infinity Rooms, Kusama is now the top-selling female artist in the world and widely considered one of the greatest artists of her generation. But during her early years as an artist in the 1960s, her struggles as a Japanese woman artist who struggled with mental heath issues seemed insurmountable.
In spite of her clear talent, vision, and groundbreaking work, Kusama's position as a woman was not taken seriously by the art world in Japan. Recounting Kusama's remarkable career—from the difficult early years in Japan to her correspondences with Georgia O'Keeffe, her move to America, and her eventual and skyrocketing ascent—is the upcoming documentary by Magnolia Pictures, Kusama—Infinity . Directed by Heather Lenz, the film is sure to be an inspiring testament to Kusama's resiliency against all odds and how she, like all great women in history, nevertheless persisted.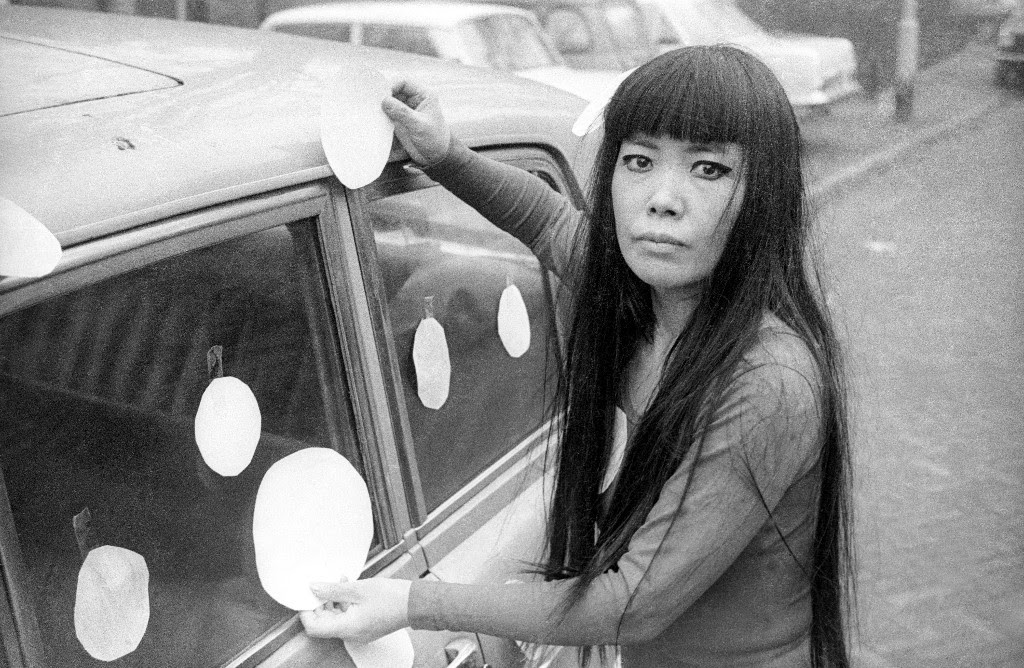 Yayoi Kusama next to her Dot Car (1965) in Kusama—Infinity . Photo credit: Harrie Verstappen.

"She was an underdog with everything stacked against her," states the documentary's press release. "Growing up in Japan during World War II, life in a dysfunctional family that discouraged her creative ambitions, sexism and racism in the art establishment, and mental illness in a culture where that was a particular stigma. In spite of it all, Kusama has endured and has created a legacy of artwork that spans the disciplines of painting, sculpture, installation art, performance art, poetry and novels. After six decades of work—including many years in New York in the pulsing art scene of the '60s—people around the globe are now experiencing her Infinity Rooms in record numbers, and Kusama continues to create new work every day."
The film opens on Friday, September 7 at New York's Film Forum and in Los Angeles at the Landmark Nuart with a national rollout to follow. If the lines to visit any of Kusama's Infinity Rooms are any indication, we strongly advice buying your tickets in advance and getting there early . Check out the preview here:
[related-works-module]
RELATED ARTICLES:
Yayoi Kusama on Her Idiosyncratic Art

The Broad Collaborated with Yayoi Kusama to Produce These Stunning Objects—Here's What They Have to Say About the Process
Watch Yayoi Kusama's Psychedelic '60s Masterpiece
Why Yayoi Kusama's Crazy Pumpkins are Sane Investments