From its long history as the setting for high-quality erotica to the site of new, groundbreaking developments in 21st-century architecture and dynamic contemporary art galleries like Misako & Rosenand Taka Ishii, the city of Tokyo has long been and is now a cultural powerhouse to be reckoned with. Naturally, this designation extends to the capital city's dining scene, which boasts a rare combination of refinement and experimentation that extends and celebrates Japan's unique culinary history. If you're planning a trip to Tokyo in the near future, these five fine dining hotspots excerpted from Phaidon'sWallpaper* City Guide: Tokyo are not to be missed.
YAKUMO SARYO
3-4-7 Yakumo, Meguro-ku, T 03 5731 1620, www.yakumosaryo.jp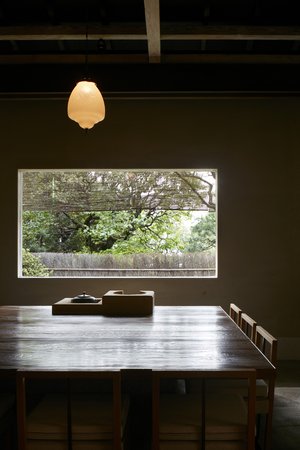 Tucked deep in Meguro, reached by way of a winding path, this charming property is worth seeking out. It's owned by Simplicity founder Shinichiro Ogata, whose holistic design encompasses the interiors, a subtle fusion of stone, wood, and concrete with antique and custom-made furniture; the tableware, including beautiful lacquered bowls; and the globally influenced kaiseki menu in the highly regarded restaurant. Dinner is invitation only, but the multi-course lunch is a delight. There is also a tea room with a view of the plum trees in the garden; in summer, order kakigori, a shaved ice dessert with fruits such as ume. The shop, Baishinka, purveys handmade wagashi (traditional sweets), which make for exquisite gifts.
OKOMEYA
4-8-6 Togoshi, Shinagawa-ku, T 03 6421 6908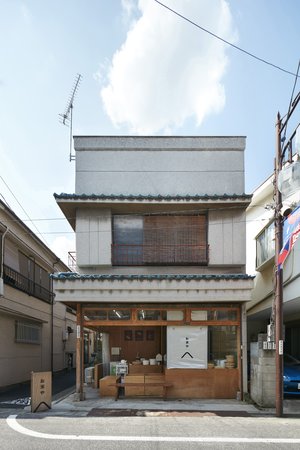 Dwindling foot traffic meant many of the shops on this pleasant Shinagawa strip pulled down their shutters for good. The street's fortunes were revived with the arrival of two cafés—hip Mr Coffee (T 03 5498 1278) and Pedra Branca (T 03 6426 6912), set up by design studio Owan—and Okomeya, a rice specialist that opened in 2014. Schemata Architects restored much of the space with a light touch, introducing plywood shelving and cladding, and the result is a modest yet highly refined setting. It's takeaway only. Pop by early in the day before the handmade onigiri (rice balls wrapped in seaweed with fillings including tuna and pickled plum) sell out.
SASHA KANETANAKA
2F, 3-6-1 Kita-Aoyama, Minato-ku, T 03 6450 5116, www.kanetanaka.co.jp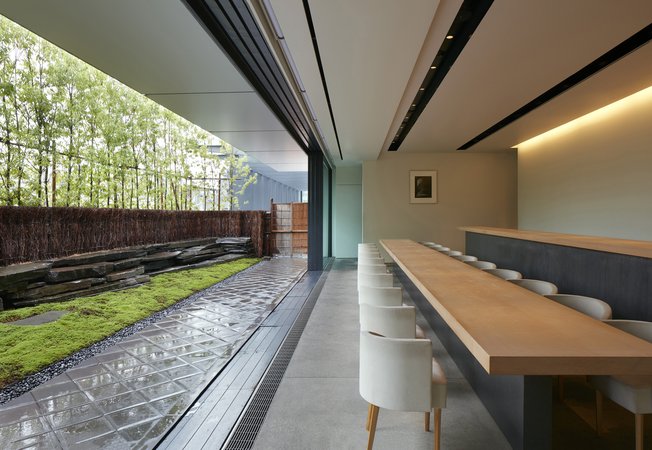 A pair of communal tables overlook a strikingly modern rock and moss garden in architect Hiroshi Sugimoto's sublime integration of interior and exterior. In this tranquil haven, kaiseki-style dishes, such as matcha tea-infused dumplings and green jade noodles with roast duck and leeks, are served at a sedate pace.
SPRING VALLEY BREWERY
13 Daikanyama-cho, Shibuya-ku, T 03 6416 4960, www.springvalleybrewery.jp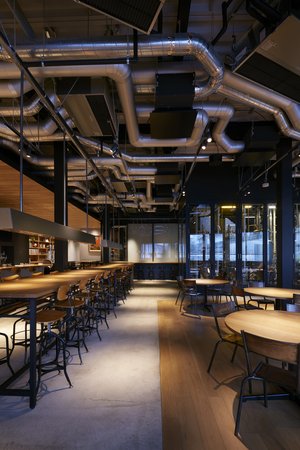 A beacon for fashionable locals, Spring Valley Brewery is part of the Log Road retail development that extends north of Daikanyama station towards Shibuya. It is Tokyo's answer to the High Line, a landscaped stretch of pop-ups, cafés, and shops, such as Garden House Crafts (T 03 6452 5200) and Fred Segal (T 03 3464 3962), built on top of the old Tokyo train tracks. As well as a micro-brewery, Spring Valley encompasses a bar and a 200-seat restaurant with industrial-chic interiors by General Design's Shin Ohori. Six varieties of craft beer are on offer—our favorite was the sweet, malty Copeland—as well as snacks like Okinawan pork sausages. The people-watching from the terrace is almost as good as the brews.
THE MOON
52F, Mori Tower, Roppongi Hills, 6-10-1 Roppongi, Minato-ku, T 03 3470 0052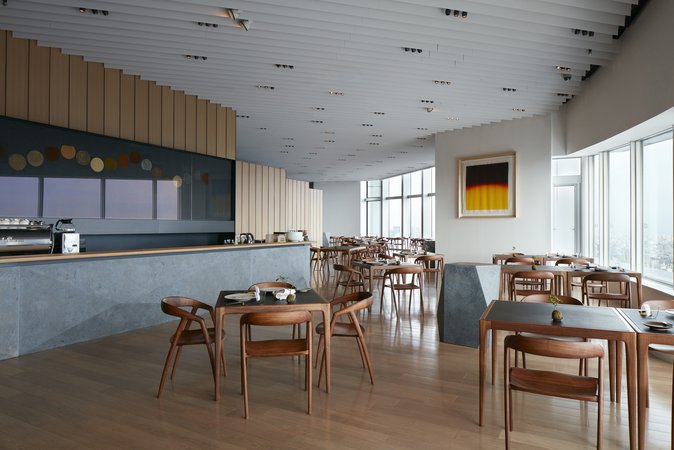 The Mori Art Museum renovated its 52nd floor in 2015 to reveal a chic café, The Sun, and French-inspired restaurant, The Moon, a minimalist feat by Daikei Mills. A spare palette is set off by sculptural concrete, Inoda+Sveje "DC09" chairs, and art by Hiroshi Sugimoto and Haegue Yang, but it is all just a backdrop to the fabulous views.