The 2016 Rio Olympics open today, bringing throngs of eager sports fans from around the world to " the Marvelous City " to catch the Summer Games. Of course, all that competition is enough to give anyone an appetite. Whether you're one of the lucky ones going to see the events in person or simply a cuisine-conscious traveler planning a trip for after the hype dies down, these five fine dining hotspots excerpted from Phaidon's new Wallpaper* City Guide: Rio are sure to fill your belly and thrill your palate.
CASA MOMUS
Rua do Lavradio 11, T 3852 8250, www.casamomus.com.br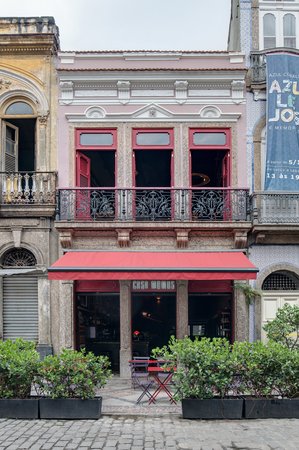 Occupying a former antiques shop in an early-1800s colonial house, Casa Momus was the first decent dining option in Lapa, where hot dog and caipirinha stands have long fuelled turbo-charged street parties. Sip on a house cocktail (absinthe, Campari, white wine, and cranberry juice) as you marvel at the appropriation at play, such as the beautiful bar shelving, salvaged from a 1920s wine store. Modern touches include Paolo Rizzatto's cane swivel chairs and the Jacopo Foggini acrylic chandelier. The food has its roots in the Med; opt for a light dish—perhaps baked namorado in a prawn consomé—to retain a spring in your step when you venture out, to Carioca da Gema (T 2221 0043), Rio Scenarium (T 3147 9000), or simply back into the street scrum.
LASAI
Rua Conde de Irajá 191, T 3449 1834, www.lasai.com.br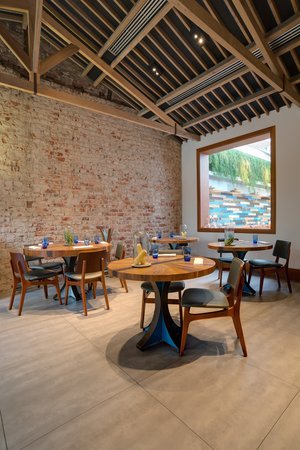 An instant darling of the Rio dining scene when it opened inside a colonial townhouse in 2014, Lasai proved its mettle by bagging a Michelin star in less than a year. Carioca spontaneity is definitely not the way to get a seat at the coveted chef's table, which is booked up at least two weeks in advance. From here, witness chef-owner Rafa Costa e Silva, armed with tweezers, assembling immaculate dishes with the same nerdy obsession for method and local ingredients that he perfected as head honcho at San Sebastián's Mugaritz; vegetables from his garden are displayed inside bell jars on the tables. Lasai joins Oui Oui (T 2527 3539), Miam Miam (T 2244 0125) and Irajá Gastro (T 2246 1395) on Rua Conde de Irajá—a new contender as the city's go-to gourmet strip.
USINA 47
Rua Rita Ludolf 47, T 2249 9309, www.usina47.com.br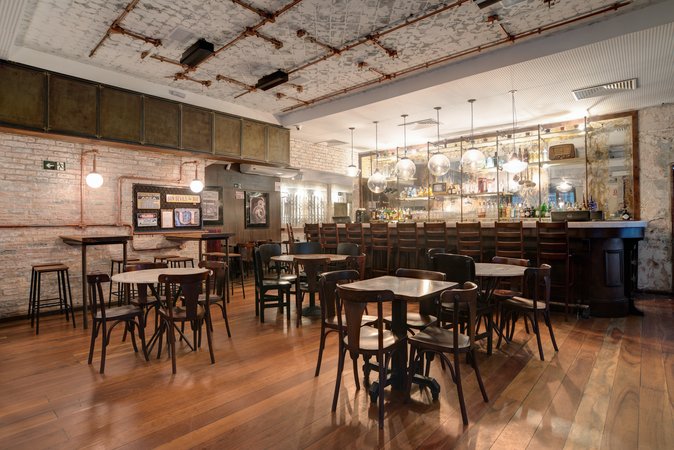 The industrial-look interior of this corner spot might seem incongruous in affluent Leblon but, as it is only one block from Posto 12, at least you needn't fret about the sand you've just trailed in, en route to the slick marble bar for a watermelon and ginger caipirinha. And it's not for nothing that Sunday's roda de samba is such a hit with the cashed-up, twentysomething crowd.
PURO
Rua Visconde de Carandaí 43, T 3284 5377, www.purorestaurante.com.br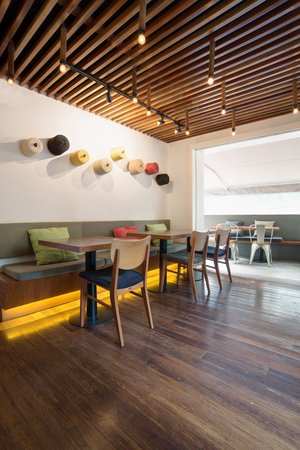 A terrace spot facing the Botanical Gardens might well be tempting, but head upstairs to Puro's second-floor dining room, passing chef Pedro Siqueira and crew in the open kitchen on the first, and make a play for the corner six-seater. So many eateries in Rio boast glimpses of Cristo Redentor, but this table has one of the best, and a clear view of Corcovado too. Set within a former residence, Puro is a delight, from the wood flooring and elegant chairs by Fernando Jaeger to bespoke earthenware crockery by Joana Toledo. Then there's the virtuoso cooking; Siqueira uses all-Brazilian produce to create riffs on comfort-food favorites, such as bolinhos de arroz carreteiro (salt-beef rissoles) and ham in cheese bread. He could also claim to serve the city's finest pasta, although his follow-up restaurant, Massa, in Leblon, runs it mighty close.
UNIKO
Rua da Quitanda 86-105, T 3806 6334, www.unikorestaurante.com.br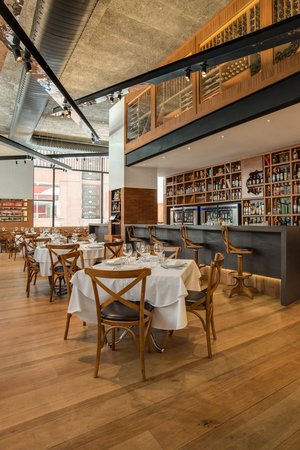 A reborn Centro is once again attracting visitors, so it makes sense that the dining options here are upgrading as well. Uniko is the Carioca take on the business lunch, a laidback but put-together scene featuring a mostly Italian menu with dishes devised by Nicola Giorgio, whose wife owns Focaccia (T 2224 5073), a fine place for a sandwich. It is housed within the landmark 1949 Galeria SulAmérica, designed by Joseph Gire and Scott Robert Prentice, which has been renovated into offices and retail. The airy, voluminous interior, by Miguel Pinto Guimarães, is a mix of contemporary and classic, with a centerpiece 2,600-bottle wine collection. A covered terrace that is set back from the bustle of the downtown streets is a perfect happy-hour destination.