David Gryn is the director and co-founder of the year-old digital art and video collecting platform Daata Editionsand the film curator at Art Basel Miami Beach,so it's perhaps unsurprising that his picks for LISTE 2016 tend toward moving images, technological interventions, and outide-the-box thinking of all kinds. Read up on the rationale behind his selections here, and stop by the fair from June 14-19 in Basel, Switzerland for more art world action.
MICHAEL AUDER
Gemälde II, 2015
Fonti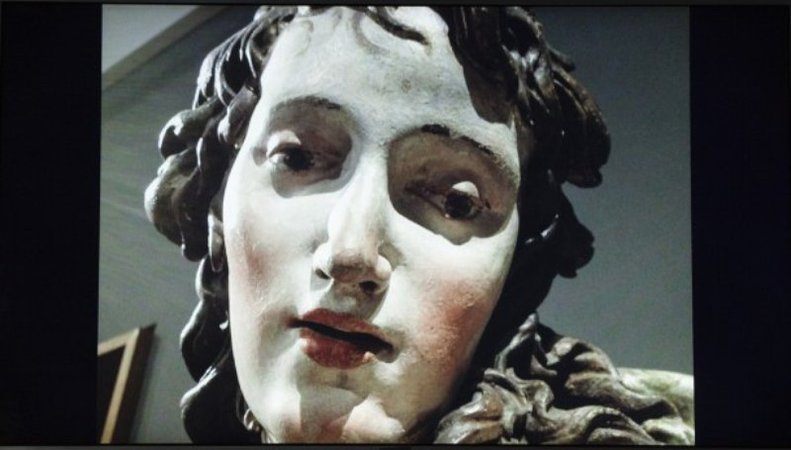 As someone who ostensibly works with artists of the moving image I was compelled to select Michel Auder, a rare artist that seamlessly crosses the terrain between both art and filmmaking. Here's a quote from Michel Auder that matches my thoughts on this selection: "When people ask me what's the best thing I like, my head starts scrambling and I just can't think of anything. Depending on the day, I might say this or that. I really don't have any specific thing that I like better than others."
JESSE DARLING
Colonel Shanks, 2016
Arcadia Missa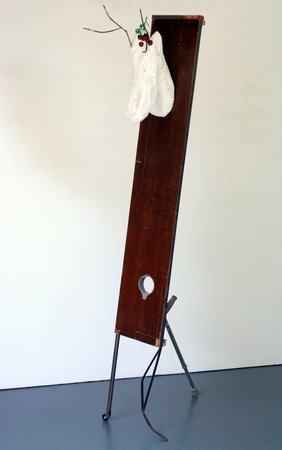 The Jesse Darling works shown by Arcadia Missa have a great sense of self, humor, and balance. I have been aware of Jesse and her work for some time and it is really getting the attention it deserves.
INGA MELDERE
"Students painting some of the remarkable scenery in the park", 2016
Temnikova & Kasela Gallery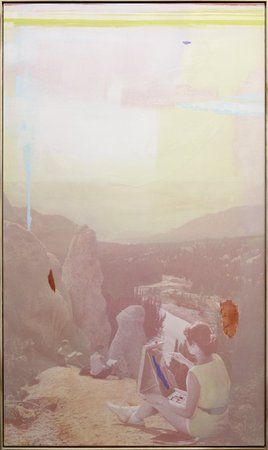 I have always been a big fan of the "sublime," so this humorous Caspar David Friedrich-esque take by Inga Meldere took me by surprise. Temnikova and Kasela Gallery is an Estonian gallery and an art world gem.
SHANA MOULTON
Every Angle is an Angel, 2016
Galerie Crevoecoeur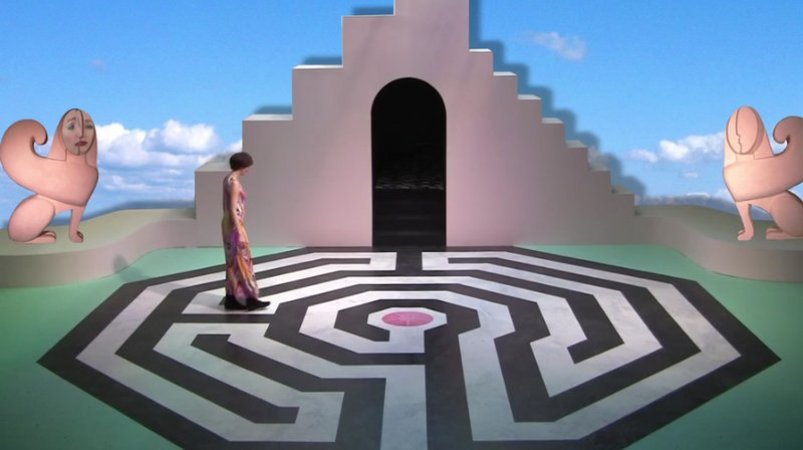 Last year I selected Shana Mouton's MindPlace ThoughtStream for the film program I curate for Art Basel Miami Beach—I knew how much I valued the work as I took endless images of it whilst it was playing on the huge 7000 square foot outdoor screen. I recently spent many days with Shana's moving image works as a Daata Editions neighbor to the Gregor Staiger space at Independent Brussels and was mesmerized by the work's magic. They are witty, aesthetic, intelligent, and spellbinding—they really are complete artworks. 
ERKKA NISSINEN
Vantaa, 2007
Ellen de Bruijne Projects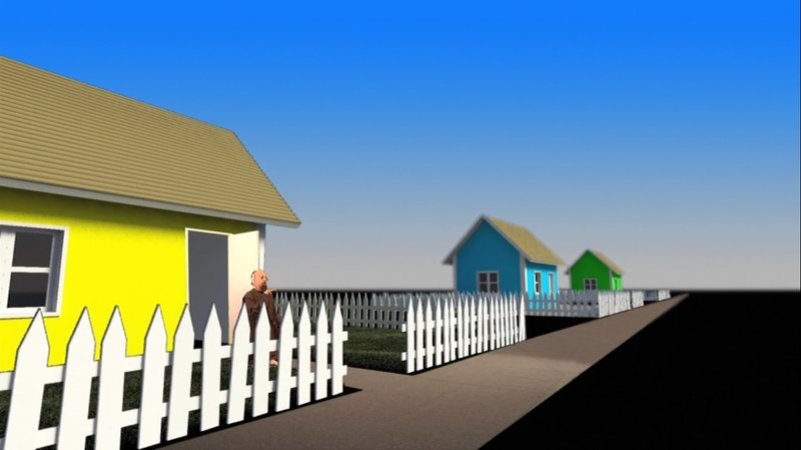 Crazy, funny, dark, engaging, bizarre—everything we should want from a great Finnish artist. Brilliant.
XIMENA GARRIDO-LECCA
Destilaciones, 2014
80m2 Livia Benavides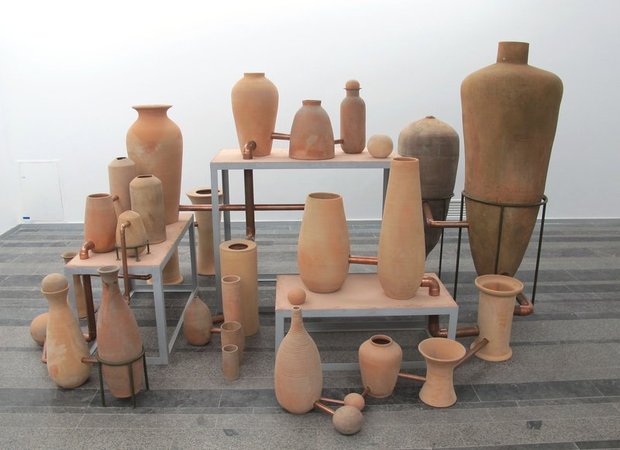 I have been increasingly observing that ceramics making their presence felt at art fairs. This is chiefly because my wife, the artist Jane Bustin, makes wonderful artworks with in ceramics and porcelain (as well as paint, metals,and fabrics)—my eye has been altered irrevocably to look more and more at this medium. This Ximena Garrido-Lecca installation at 80m2 Livia Benavides is earthy, historical, current, and intriguing.
DAWN KASPER
M44, 2016
David Lewis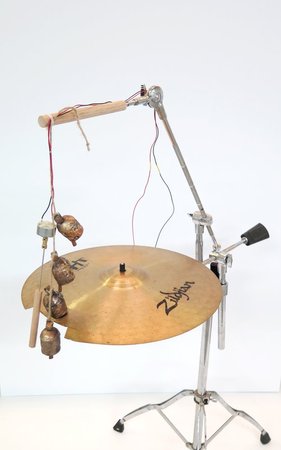 I am drawn to these Dawn Kasper sculptures, as I am obsessed with music intersecting with art making.
YURI PATTISON
dust scraper fan 1.9 (power and wealth to honor leaders or religions to stretch architectural limits), 2016
mother's tankstation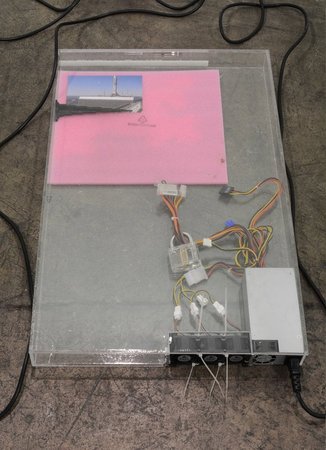 Yuri Pattison pushes the boundaries of our art world and how data engages with us all. I'm hugely looking forward to his first UK institutional show at Chisenhale opening in July, as well the outcomes of his winning the Frieze Artist Prize for 2016.
GERDA SCHEEPERS
The Style, 2016
Blank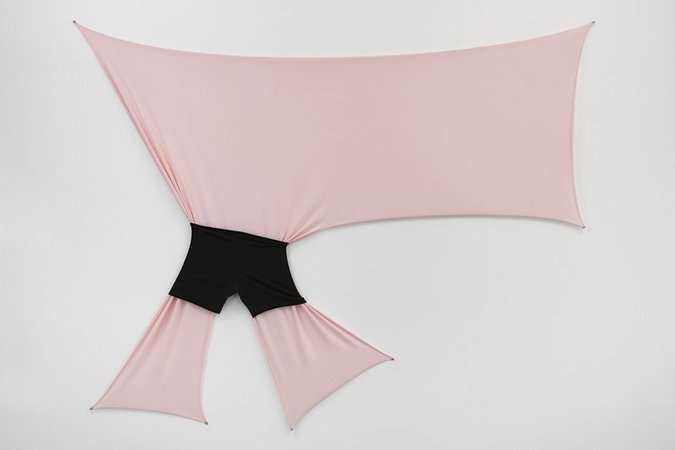 Gerda Scheepers makes collages that disturb and disrupt, but are cohesive and use disparate materials to create an aesthetic whole.