While this probably hasn't been quite the summer anybody was planning at the start of 2020, there's nonetheless always a slight pang of longing as the days begin to shorten and the air turns a little crisper. A faint muscle memory of back-to-school ennui stirs and it's hard not to feel somewhat saddened by (at least the idea of) the  retreating, carefree days of summer.
However, for artists, the turning of the seasons from summer to autumn is an inspiration. The rush of color that surges through the trees was what caused Albert Camus to talk of how 'Autumn is a second spring when every leaf is a flower', while George Eliot found inspiration in 'the still melancholy…that makes life and nature harmonies' More prosaically, the turning of the season does actually bring a short-lived gift to artists – the angle of the planet at this time means that the sun's light strikes the earth more obliquely, the long, slanted beams creating a glowing golden tone which bathes the landscape (albeit increasingly briefly) like no other time of the year. So to chase away those end-of-summer blues, here are our favorite examples from the Artspace archive of artists who worked with the changing of the season and drew inspiration from it.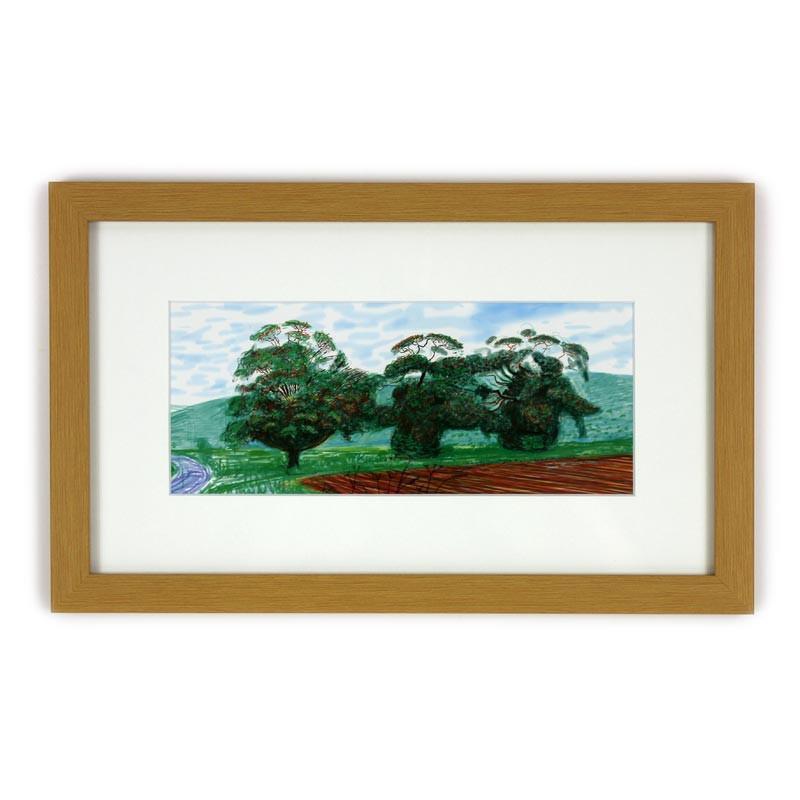 Autumn Trees, 2018, by David Hockney
Hockney is most commonly associated in the public mind with the radiant California colors of 1967's swimming pool painting, A Bigger Splash. But in his later work – and especially through the first part of this century – he returned to the damp landscapes of his home county, Yorkshire. In 2008, this resulted in the pictures shown in his exhibition, Drawing in a Printing Machine, described by the artist as 'inkjet-printed computer drawings.' Created using a graphic tablet and a tablet pen, these were a mixture of drawing and photography, the use of Photoshop's color palette creating results strangely close to his own crayon works of a few years earlier. In several of these works he depicted trios of trees; behind them, the sky is bright but clouding over, the foreground is already darkening into shadow. Autumn is unquestionably here.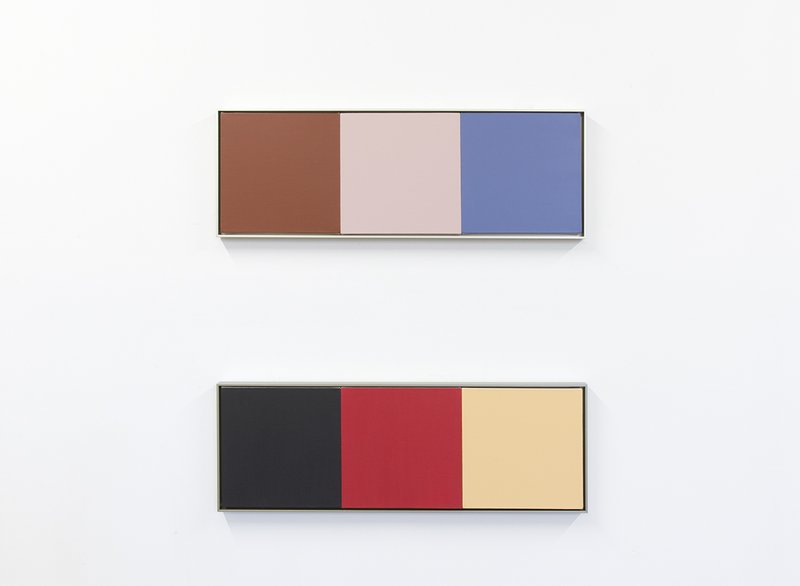 Kimono Triad: Late Autumn Just Before the Snow (231/232) , 2016, by Douglas Coupland
Douglas Coupland is one of modern culture's true renaissance men. As a novelist, he produced some of the benchmark fiction of the 1990s in Generation X and Microserfs. As a newspaper columnist for the likes of the Financial Times he is an astute observer of modern culture. He wrote an acclaimed biography of Marshall McLuhan, has designed streetwear and given public lectures. However, prior to his publication as a novelist he had studied design with a focus on sculpture, including time at the Hokkaido College of Art & Design in Sapporo, Japan focusing on Industrial Design. This formative time resurfaced when he resumed his artist practice, especially in his 2016 series Polychrome, from which this image representing the time just before the arrival of the winter snow comes. 'Japan's consumer culture – so heavily reliant on the pink, yellow, cornflower and pale turquoise spectrum – has been an endless source of both cognitive and instinctual colorizing of my own work,' wrote Coupland. 'Added to this are the color studies of Senzo Wada (1883 – 1967), an artist and kimono designer, whose Dictionary of Color Combinations hybridized Japanese color standards with those of the West…To me, these colors felt like they were imprisoned inside the book. Pieces in the Polychrome show offer these color relationships a jailbreak, letting them enter the physical world on their own terms.'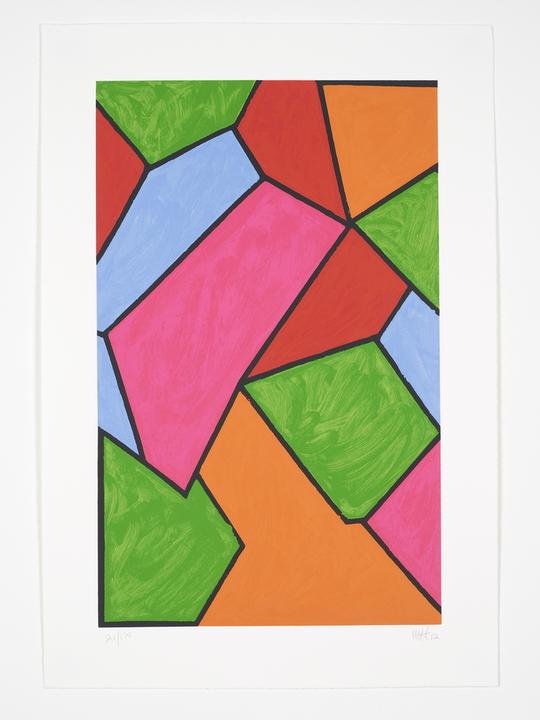 Autumn Wave, 2012, by Mary Heilmann
Born in 1940 in San Francisco, Mary Heilmann 's sensibility was forged at a time of both social and artistic tumult in the USA. In 1968 she graduated from Berkley, training as a ceramicist but soon moving into painting, and developing under the influence of the pop culture and minimalist movements after relocating to New York. Elements developed from these styles – bright colors, disruptive drips of paint, flatness and unusual geometry – combined into a truly unique style which has seen her commended as one of the most important abstract painters of her generation. In 2012 she produced a solo show at Hauser & Wirth, Visions, Waves and Roads, with the paintings capturing color tones and patterns from her own journeys through long routes and coastal roads from California to Spain along with the repeated stripes and surfaces of the roads themselves. The work she made that year included this piece, Autumn Wave, produced here as screenprint in an edition of 175 on Rives BFK paper.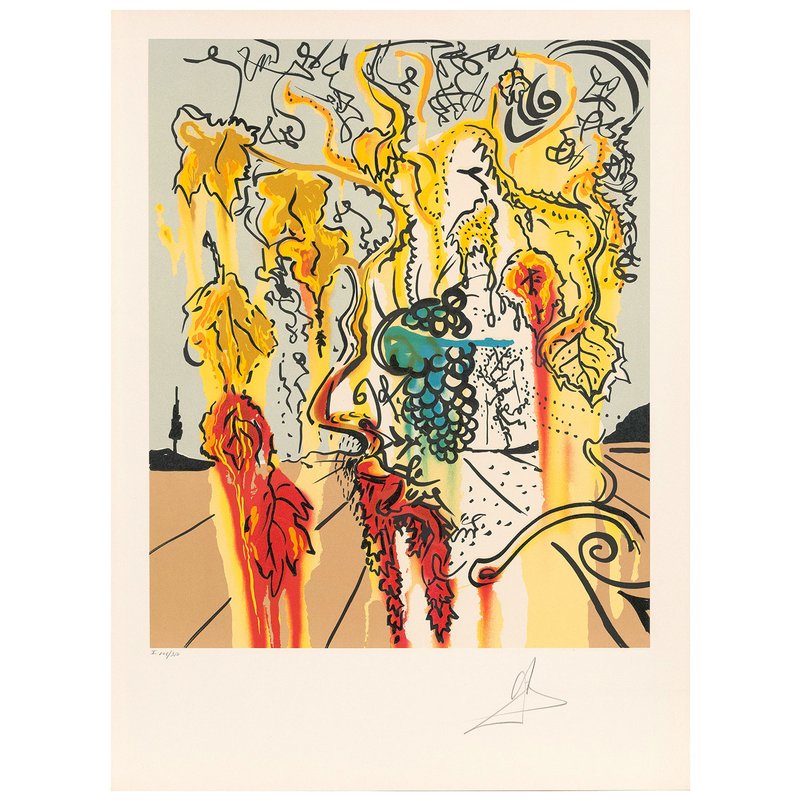 Portrait of Autumn , 1980, by Salvador Dalí
By 1980, Salvador Dalí was nearing the end of his creative life. His health would deteriorate sharply at this time, a combination of physical and psychological ailments weakening him. He would live until 1989, but frailty and periods of hospitalization made his output increasingly sporadic. This decline gives an added poignancy to the lithograph series, The Joy of Bacchus, which he completed in 1980 and from which this picture is taken. As the color drains from the scene and the leaves wilt and drop, there's a defiant sense that nature endures: a golden, misty light clings to the vines, the grapes are still ripe. Life goes on, right to the end, and is at its most beautiful just before it finally passes. This is an edition of 75 on Japon paper, signed and numbered by the artist.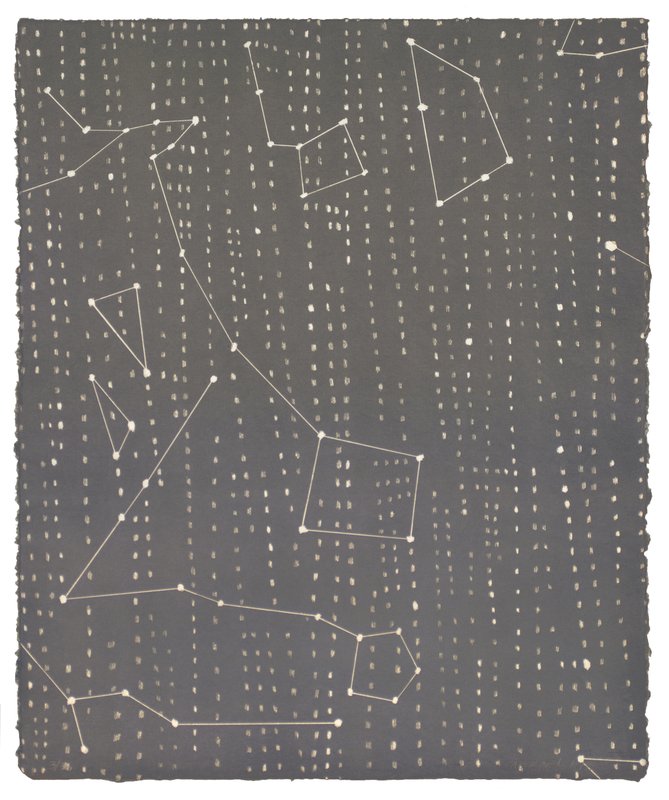 Stars of Autumn , 1998, Suzanne Caporael
Suzanne Caporael came to the professional art world relatively late, not exhibiting until she was 35. Since then, her work has been added to the world's most prestigious collections from the Carnegie Institute to the Whitney. Caporael was, at one point, an artist-in-residence at the Josef and Anni Albers Foundation in Connecticut and there are clear elements of the grids and patterns of the Bauhaus to her work and its observations of nature. But rather than the inertia of still life, Caporael's gift lies in capturing the energy of elements combining and conflicting – using bands and bars of paint to show how waves churn and heave, or how snowflakes billow in the wind against the sky. As Grace Glueck stated in the New York Times, 'You might say that if natural laws were to express themselves through paint, something akin to her work could result.'  This lithograph from 1998 depicts the shifting stars of the autumn sky, with the constellation charts picked out from among them. It comes in an edition of 30, signed by the artist and with a documentation sheet.
[fallwalls-module]