From a surprisingly affordable masterpiece by the stars of the current Guggenheim show to a suite of works on paper by one of the 20th century's most notorious artists, these works should be catnip for savvy collectors. (All prices listed are as of February 2016.)
DESPINA STOKOU
Crowd Pleaser I C1, 2015
Charcoal, oil, pastel, and collage on linen
$9,000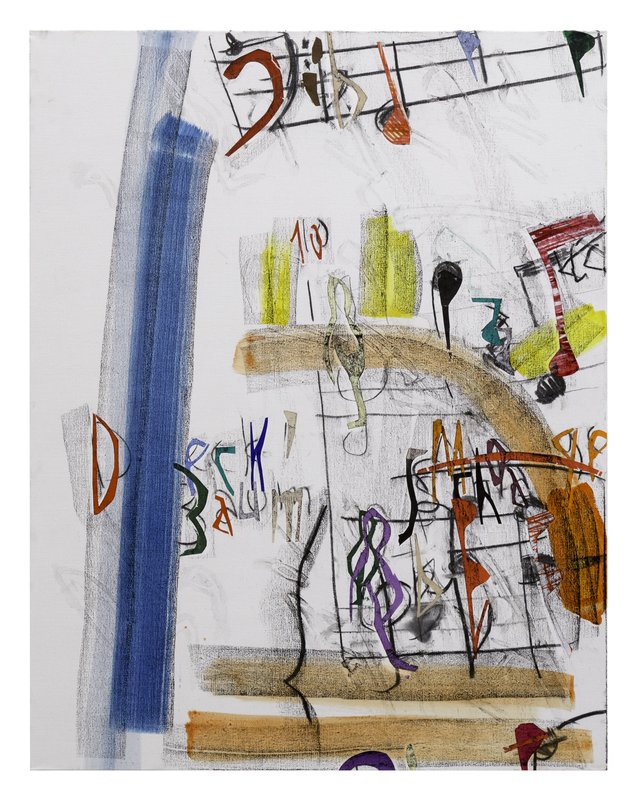 Ripped from the headlines of the blogosphere, the Greek-born artist Despina Stokou's text-based paintings have made her a favorite of collectors who are drawn by her work's diaristic immediacy as well as its confident claim to the legacy of Twombly and Basquiat. The Horts are longtime champions, as is Carole Server, who has curated Stokou into a Madrid group show this year. This painting, originally displayed as part of a puzzle-like installation along with nine other images, derives from musical notation (seemingly channeled by a color-savvy synaesthete). It also has a trompe-l'oeil element, as if it had been smudged during a careless printing process (none were used—it's all painting.)
ROSS IANNATTI
E.C.E no.10, 2015
Yellow Brass, artist's frame
$1,200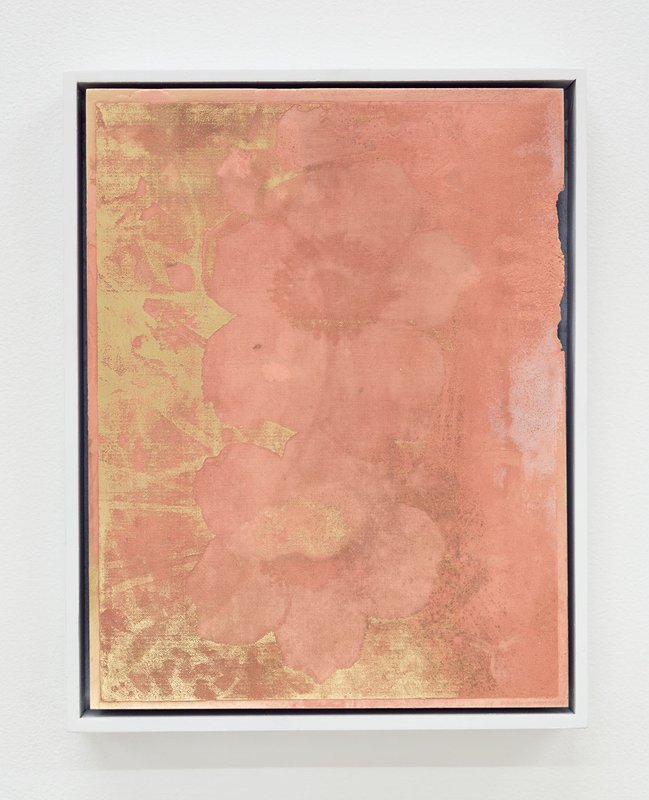 From Ghiberti's gates in Florence to Warhol's "piss paintings," artists have long exulted in the reactions they can coax from metals—beating them, rusting them, and, yes, even peeing on them. The young artist Ross Iannatti, whose various processes include sewing and casting, has approached this piece by taking brass plates and electro-chemically etching them with images of flowers before coating the plate with sealant to prevent its further deterioration. The result is mesmerizing—something like what you would expect if flowers had made cave paintings too. 
HERMANN NITSCH
Die Architektur des Orgien Mysterian theater, 2012
Set of 4 etchings, lithography and original painted intervention on 400 g vélin d'Arches paper
$5,966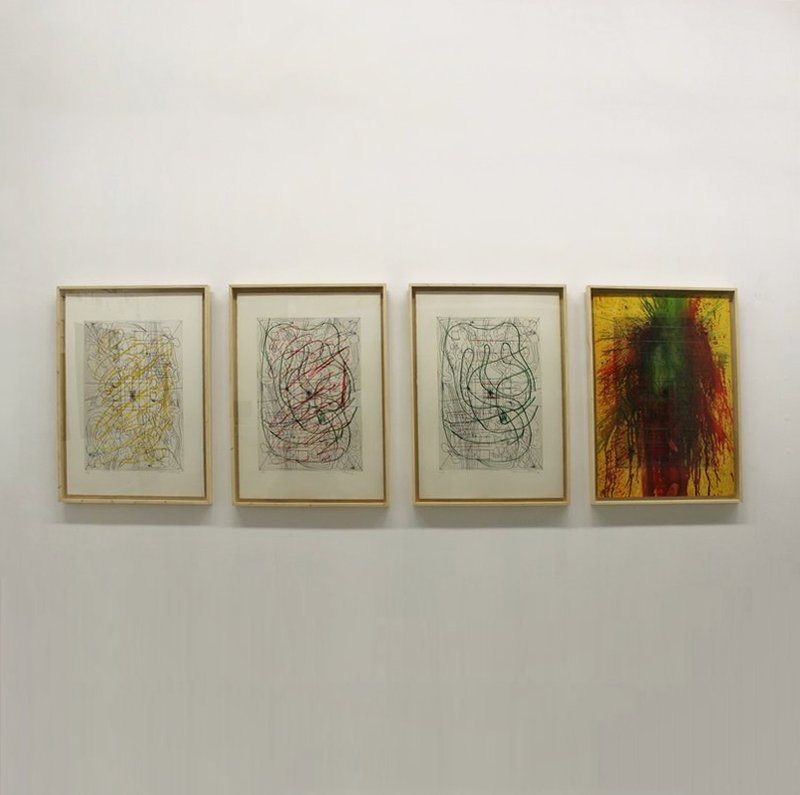 Hermann Nitsch certainly counts as one of the most notorious artists of the 20th century. He's a ringleader of the Viennese Actionists, who sprang up in Austria in the wake of World War II and sought to create an art of absolute transgression—famously, through orgiastic performances that included naked bodies, animal blood (and guts), and human fluids. Like his radical peers, Nitsch had run-ins with the law (including a brief prison term for his participation in the 1964 Festival of Psycho-Physical Naturalism, as well as expulsion from Austria for gutting a sheep in a performance), and his work remains controversial to this day—as we saw last year, when Mexico City's Jumex Museum had abruptly canceled a retrospective of his due to concerns it would traumatize victims of violence in the country. His work is not all blood and guts, however, and this suite of four prints captures this undeniably important artist's in-your-face aesthetic (and looks pretty badass on a wall).
PETER FISCHLI & DAVID WEISS
Making Things Go / Sketch / The Way Things Go, 2007
3 DVDs in an embossed cardboard box
Edition of 150
PRICE: $7,900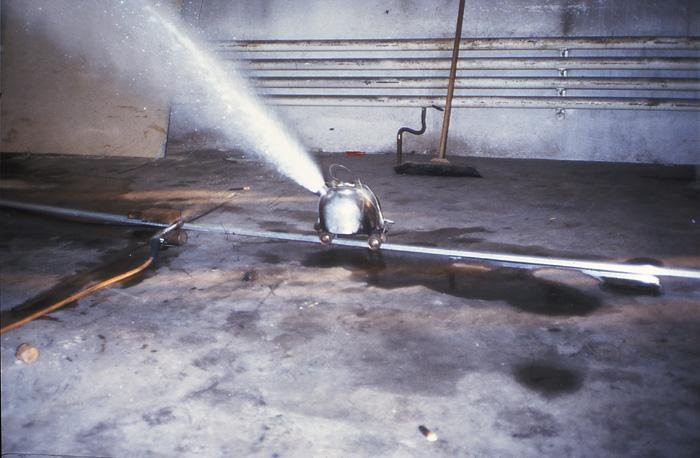 Widely hailed as the crowning achievement of the Swiss artist duo Fischli/Weiss, the 1987 film The Way Things Go made history out of trash—setting up a 100-foot-long Rube Goldbergian chain reaction that ignited, exploded, soaked, and otherwise physically impelled objects from a teakettle to tires and old shoes into an intensely dramatic ballet. Currently a centerpiece of the Guggenheim's Fischli/Weiss retrospective, the film comes in this highly covetable boxed set along with Making Things Go, a behind-the-scenes documentary about the film's painstaking creation, and Sketch, a blooper reel of sorts showing early tests of the sequences; the set is signed by both Fischli and the late Weiss (who passed away in 2012).
HEIDI HAHN
The First Time I Got Up to Leave (4), 2015
Oil on paper
$1,500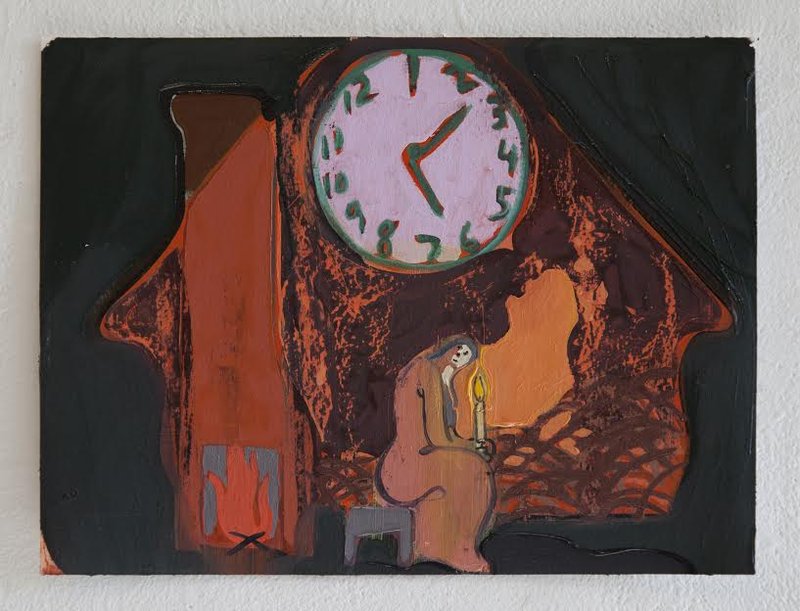 The figures in Heidi Hahn's paintings are not particularly glamorous or self-serious; they go about their business without making a big deal out of their time in the frame. They are, however, mysterious—often up to something, frequently something with occult overtones, and the indeterminacy draws the viewer deep into Hahn's sumptuous, multilayered compositions. With a new show up at Jack Hanley Gallery, Hahn is garnering attention as a painter to watch; this atmospheric (and rather affordable) oil-on-paper work captures her ability to create rich psychological spaces though a few deft painterly choices. 
ZANELE MUHOLI
Lerato Dumse, Syracuse, New York, 2015
Archival inkjet print
$1,000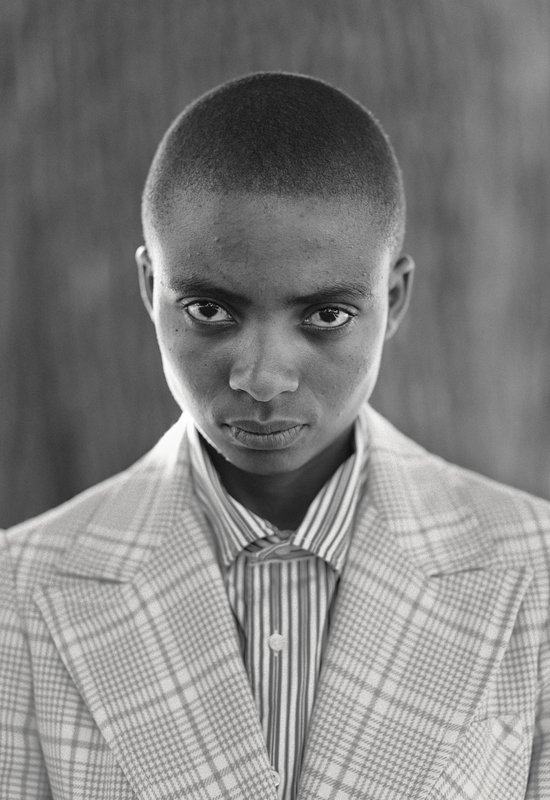 The photographer Zanele Muholi calls herself a "visual activist," and for the past decade she has been a rivetingly effective proponent for LGBTI rights in South Africa—chronicling the post-Apartheid country's underground lesbian and transgender communities in a way that foregrounds their tender humanity and their fierce determination not to be cowed by South Africa's penchant for homophobic violence. This striking portrait of one of the artist's frequent collaborators is powerfully in line with her signature "Faces and Phases" series, which won her worldwide acclaim and inclusion in shows from dOCUMENTA and the Carnegie Biennial to her current outings at New York University's Gallatin Galleries and Amherst's Mead Art Museum, where she is presented alongside her most famous artistic countryman, William Kentridge.