Have we reached maximum minimalism? It seems so ubiquitous today, from cutlery to cars, fashion collections to home furniture. Of course, there was a time when a lack of ornamentation, an unwillingness to engage with the hackneyed trope of the heroically talented artist, and the simple acceptance that, as a young Frank Stella once put it, "what you see is what you see," was truly radical.
Stella and his fellow pioneers may not have been the first to create works with the least amount of form and intervention (Kazimir Malevich painted his Black Square in 1915, almost a half century before minimalism truly entered into the fine art discourse), but their work from the mid 1960s onwards still influences a great deal of what we see, buy and admire today.
Despite this long shadow, signature works by artists including Stella, Donald Judd, and Carl Andre, are not always as costly as you might expect. There's even a DIY option in our selection below of minimalist multiples and you can maximise your minimalism by spreading the cost over many months.
Carl Andre – Untitled (Equivalents), 1968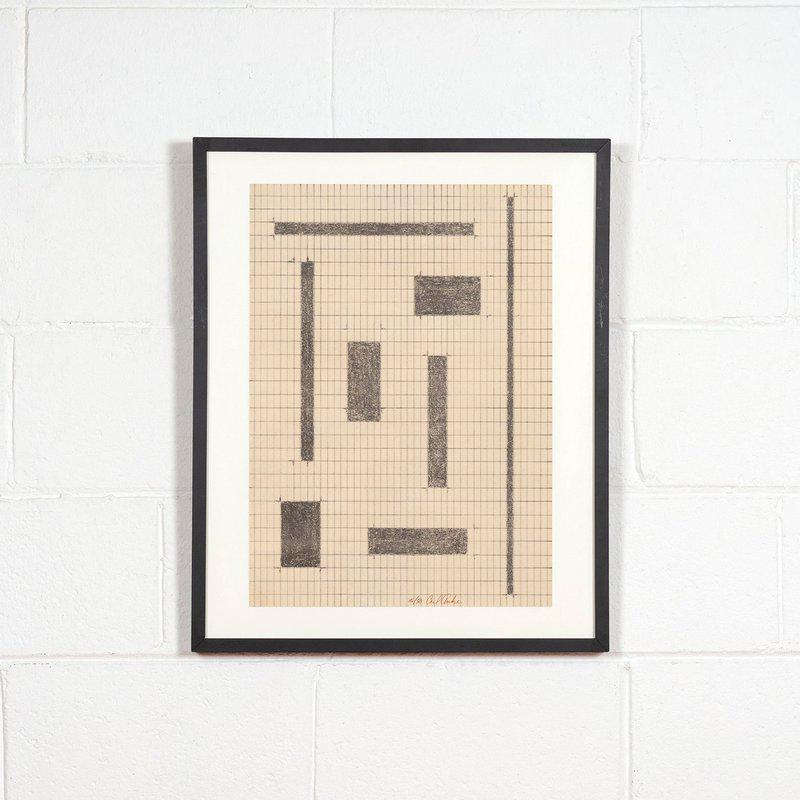 In 1966 Carl Andre created his Equivalents: eight differently shaped arrangements of 120 bricks, which the artist first showed at the Tibor de Nagy Gallery in New York. Works from this exhibition now belong to the Tate and MoMA, among other prestigious institutions.
The following year, Andre switched the treatment, installing a floor of bricks at the Dwan Gallery in LA, with eight recesses the same shape and volume as the previous year's sculptures. This print, from 1968, recalls that '67 show; the shaded shapes represent the gaps in the bricks. It's a contemplative wall piece, and a document, recording one of the key building blocks in modern, minimalist sculpture.
Josef Albers – Homage to the Square: Protected Blue (from "Albers"), 1977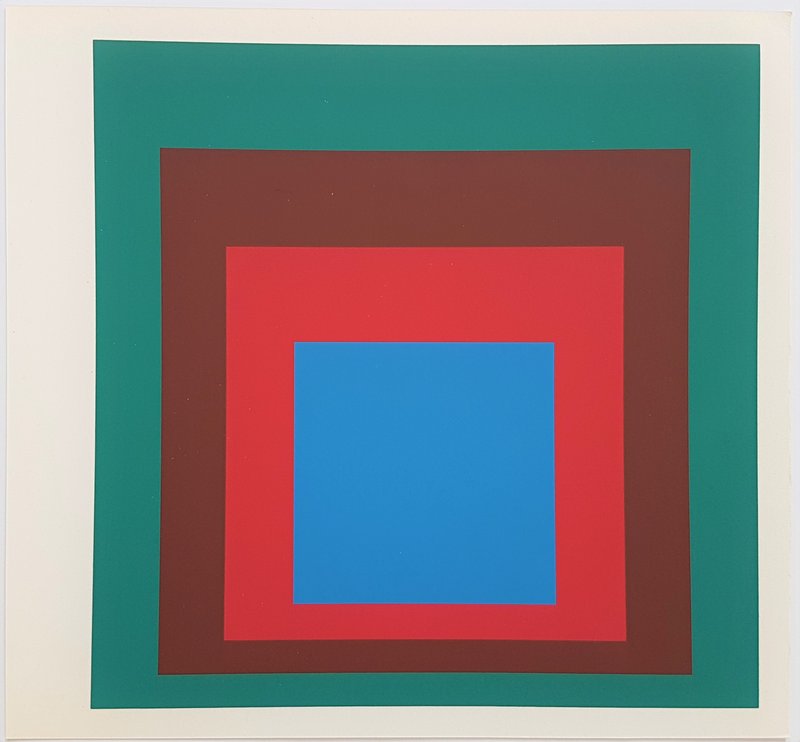 Josef Albers isn't widely recognised as a key minimalist; the German-born painter and educator began making his famous Homage to the Square works in 1950, before the term gained prominence. Nevertheless, his simplistic, almost mechanistic approach to these abstract, testing grounds for his color theories certainly preempts the movement. "Each artwork consisted of squares nested within one another," explained the author Nicholas Fox Weber in his recent book, Anni & Josef Albers. "The proportional relationships with which they were positioned required that the distances—the width of the outer squares—to the left and right of the central square were precisely double the measurement of the amount of outer squares visible beneath the one in the middle."
Richard Serra – Still from 'Hand Catching Lead', 2009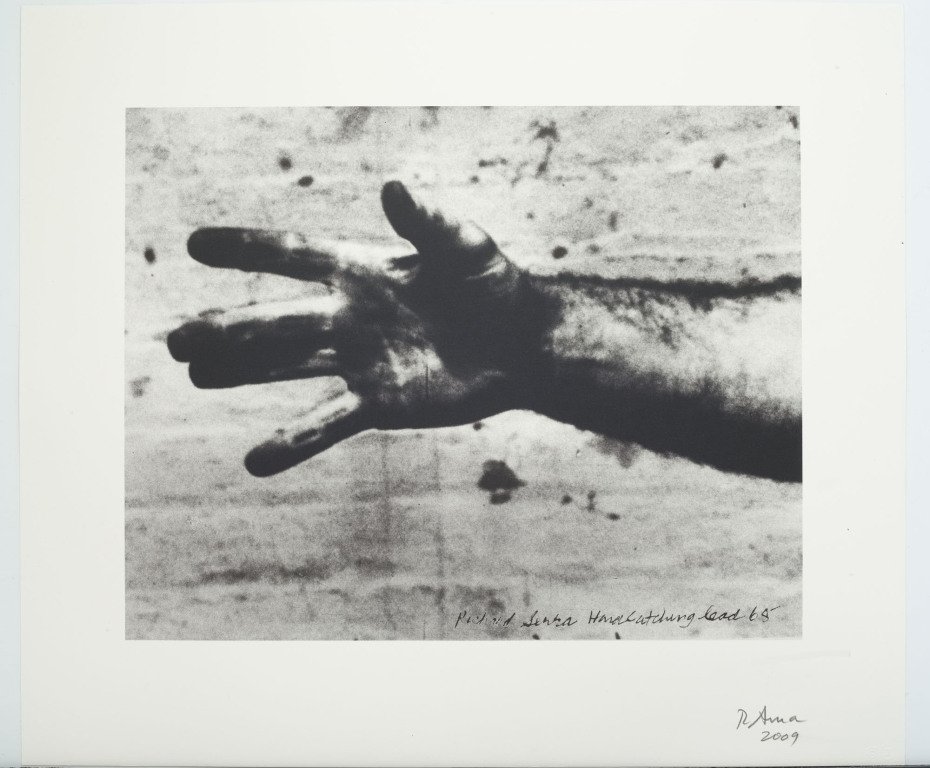 Many of us know Serra for his minimal, monumental public sculptures, often fashioned from weathering steel. However, before he began his career in earnest, Serra assisted Albers with Josef's 1963 book, The Interaction of Color. Despite his chromatic knowledge, Serra has tended to restrict himself to just black and white, as is the case with this print, which is drawn from Serra's famous short film, Hand Catching Lead. This simple work shows the artist's hand catching – or at times failing to catch – chunks of lead that are tossed into the frame. We see this as Serra's work alone, though actually, he worked on it with his friend occasional collaborator, the composer Philip Glass. It's Glass, off-screen, who throws the pieces of metal towards Serra's outstretched hand.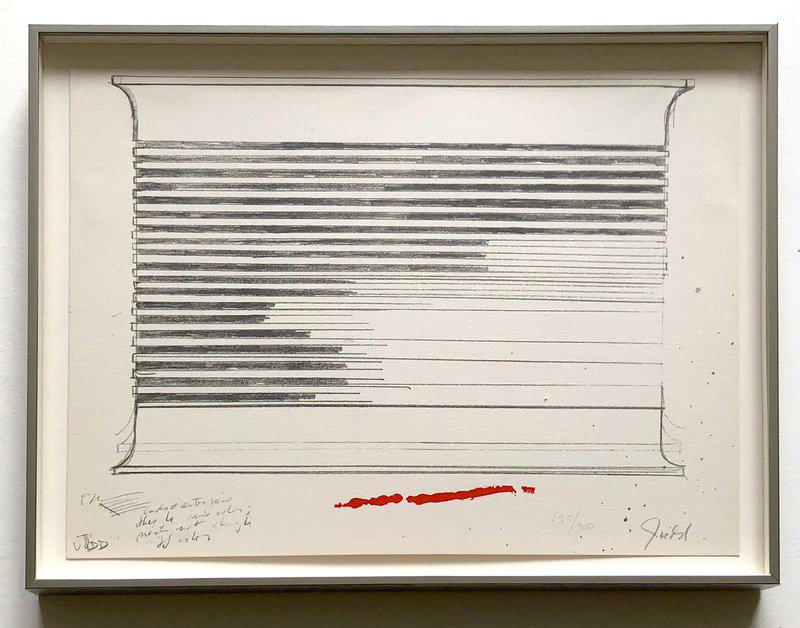 Judd wasn't a big fan of pictures on walls. "The main thing wrong with painting is that it is a rectangular plane placed flat against the wall," the artist and critic wrote in a 1965 essay. "A rectangle is a shape itself; it is obviously the whole shape; it determines and limits the arrangement of whatever is on or inside of it."
Nevertheless, Judd (better known as a sculptor) did produce this work, as part of a series of prints, created with the Styria Studio in New York. From the early 1960s onwards, Judd sketched many of his works, before commissioning fabricators to realise the resulting sculpture. This color lithograph, dating from 1973, appears to show Judd's 1963 work, Untitled (DSS 42), 1963; a ribbed sculpture made from wood, galvanized iron and aluminum, which sold for $14 million at Christie's in New York in 2013. This, more modestly priced piece, shows Judd's workings, and is decorated with a splash of one of the artist's best-loved pigments: cadmium red.
Frank Stella – The Mesh Canvas, 2015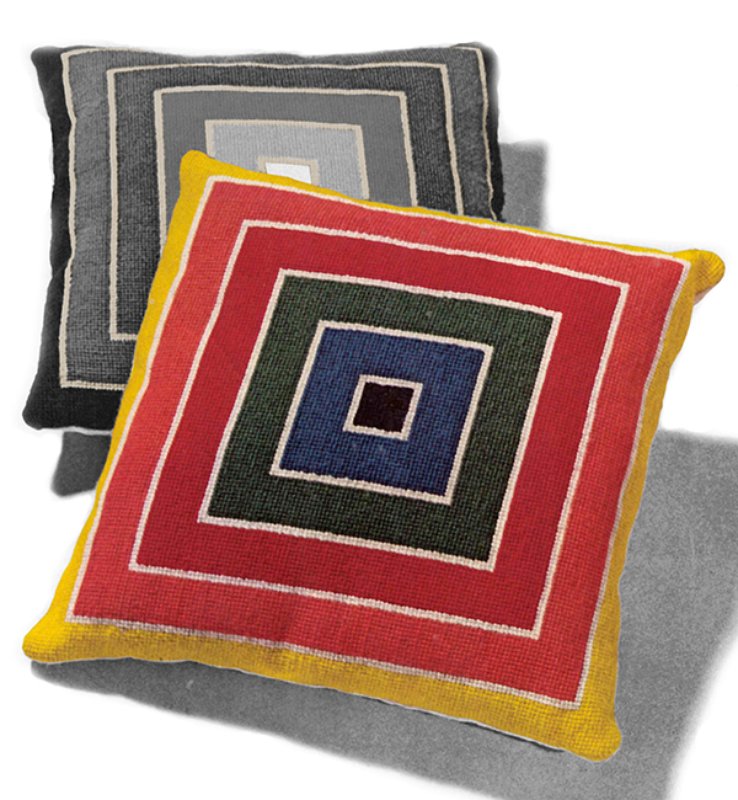 Is a needlepoint cushion a little too cutesy for a dedicated minimalist? Not if it's created by Frank Stella. These works were adapted from the artist's 1961 series Concentric Squares, and were originally commissioned by Art in America magazine; in 1968 its editors asked thirteen artists to create needlework designs.
Stella's pieces were resurrected in 2015, with help from Artspace, to celebrate the artist's retrospective at the Whitney. This kit comes with needlepoint canvases and merino wool thread, as well as a certificate of authenticity, enabling you to play a part in the preservation of Stella's work.