It's that time of the year again, when Switzerland hosts the art world's most well-known fair: Art Basel. Attracting 95,000 international attendees over the six-day fair last year, Basel showcases the globe's most in-demand artists represented by top tier, blue chip galleries. Who these galleries chose to bring to the fair is a great indicator of which artists are most in demand in any given year. This year, we've sifted through the previews to pull out some exciting artists who will be prominently featured in the fair—to offer both a preview of what you can expect to see when the fair opens to the public June 14, but also to give you the opportunity to acquire coveted works at more accessible price points than the fair has on offer. Collect the stars of Basel right from home, here on Artspace.
POLLY APFELBAUM
Emperor Twist, 2015
$5,000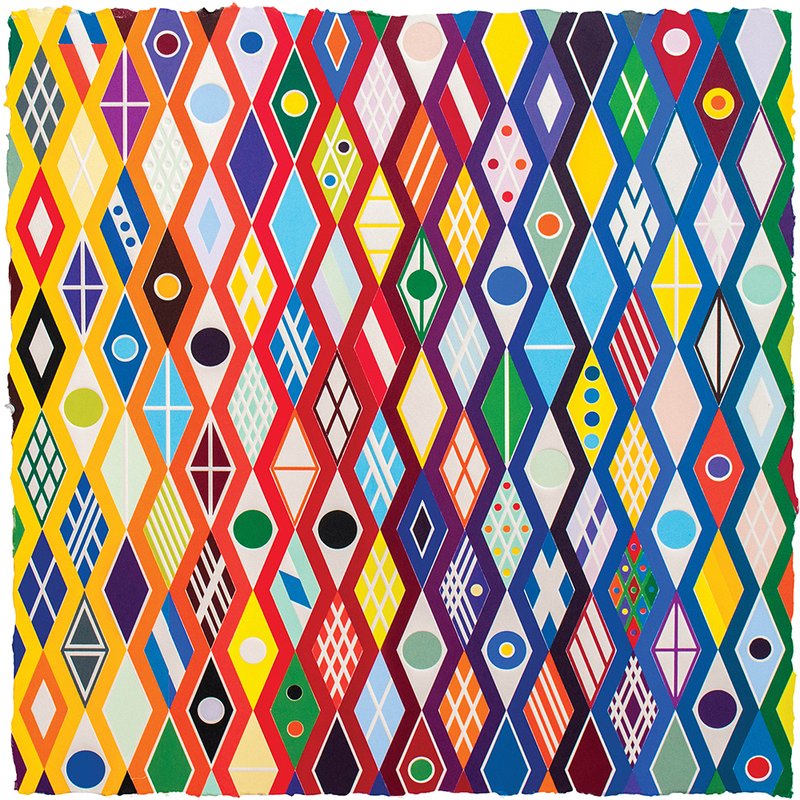 Polly Apfelbaum uses a variety of materials that "are usually found in the domestic rather than that of the museum," writes Frith Street Gallery, which will show the artist at Basel this year. "In this way, she assumes a political and feminist position, challenging pomposity and suggesting an egalitarianism in society across the board." The London gallery will be exhibiting Apfelbaum's giant floor-based installation involving 17 long carpets that shift from bright red to purple to blue, and are overlaid with the suggestion of footsteps inspired by the red shoes of the virgins in the mosaics in Sant' Apollinaire in Classe in Ravenna (where the artist visited during her residency at the American Academy in Rome). The carpets were designed by Apfelbaum and made in Oaxaca, Mexico using traditional weaving and dying techniques. The entire installation spans nearly 50 feet by 32 feet—an impressive sight to say the least, but also a challenge for just about any collector. Luckily, Apfelbaum's interest in color, pattern, and the domestic extends to the many prints on offer at Artspace. From a $700 digital pigement print that resembles green tie dyed fabric and a simple flowers to the eye-popping multi-layer block print pictured above, an Apfelbaum is a sure-fire way to add some color and interest to any collection.
CAROL BOVE
Netting, 2009-10
$798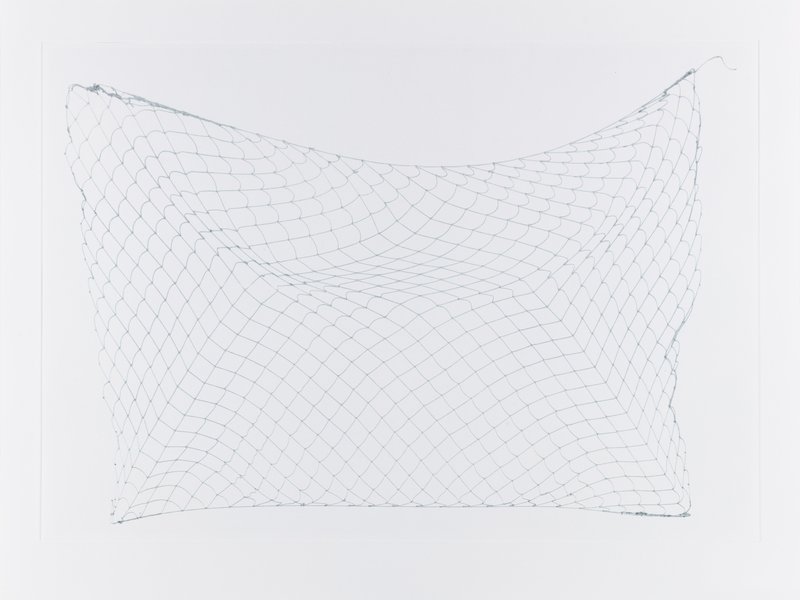 David Zwirner is showing two large steel sculptures by Carol Bove in two booths at Basel: one, made this year called Egg, and another from 2017 called Baby Fat Pants (maybe the best title ever?). Though Bove is famously known for creating large unwieldy sculptures and public works that use industrial materials, unless you are a museum, or have massive storage spaces, these high-price-tagged, massive sculptures are probably not an option. Netting, on the other hand, is a steal for $802. The print was selected by curator Emily Pethwick as part of her Curatorial Fellowship with the London non profit Cubitt. Pethwick describes Bove as "an artist who is interested in tracing the social, political, and artistic movements of the 1960s and 1970s, in particular looking at how these were expressed in aesthetic form." Bove has exhibited at MoMA, Palais de Tokyo, ICA Boston, among many other prestigious institutions, and she's participated in Documenta 13, the 54th Venice Biennale, and the Whitney Biennial in 2008.
SAM GILLIAM
Peru Collage #2, 2000
$4,500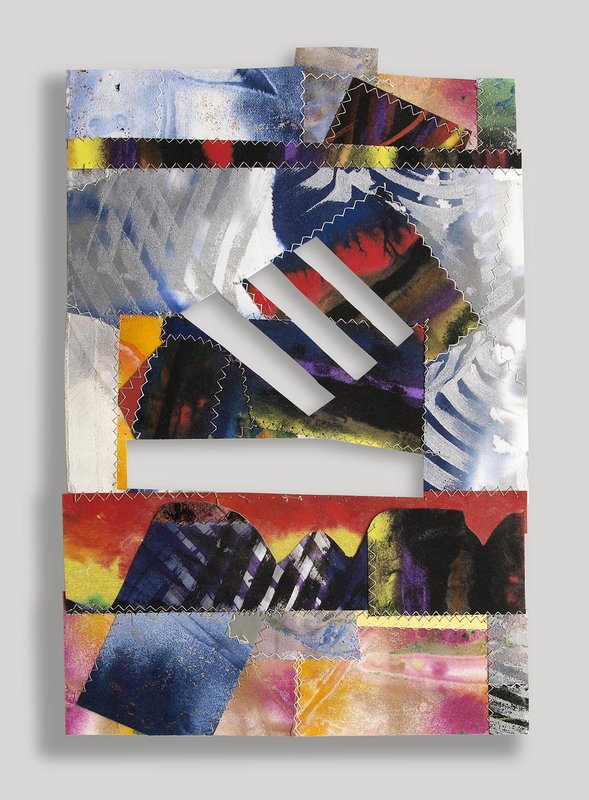 Though Basel doesn't open for another couple weeks, someone has already bought the Sam Gilliam work David Kordansky Gallery will bring to the fair. Clearly in high demand, this artist has been pushing Color Field painting to the extremes since the mid-1960s. Gilliam began his career in Washington D.C., making work that engaged with social issues at the time and referenced his own experiences as a black man living in the US. By the mid- to late-'60s, however, Gilliam began innovating: using elements of chance and improvisation, folding his canvases, abandoning the frame. By 1969 he had made a groundbreaking work, Light Depth, which consists of some 75 feet of stained, crinkled, and suspended unstretched canvas—cementing his role in art history. Since 1975, Gilliam has been prolific, making works ranging from computer generated images and assemblage to geometric collages and quilted paintings (both inspired by his African American heritage), like the one pictured above. While Gilliam has been pushing the boundaries of abstract painting for decades and has always been valued for it (he was the first African American artist to represent the US at the Venice Biennale in 1972), he's currently, at the age of 84, at the height of his career. His painting Rays (1971) sold at auction in September for $684,500, which grossly surpassed Sotheby's presale estimate of $100,000 - 150,000. And prices for his work are on the rise. According to Artnet, John McCord (a specialist in the 20th Century and contemporary art department at Philips) says that, five years ago, a signature small painting by Gilliam would have fetched about $10,000 to $15,000. Now, just a few years later, "you'd see that work would bring well over $100,000 or $150,000." Now is the time to Gilliam's more affordable work (see the artist's profile page on Artspace for a wide selection of available work across many styles)—just don't wait too long.
ROBERT LONGO
Untitled (Riot Cops), 2017
$6,705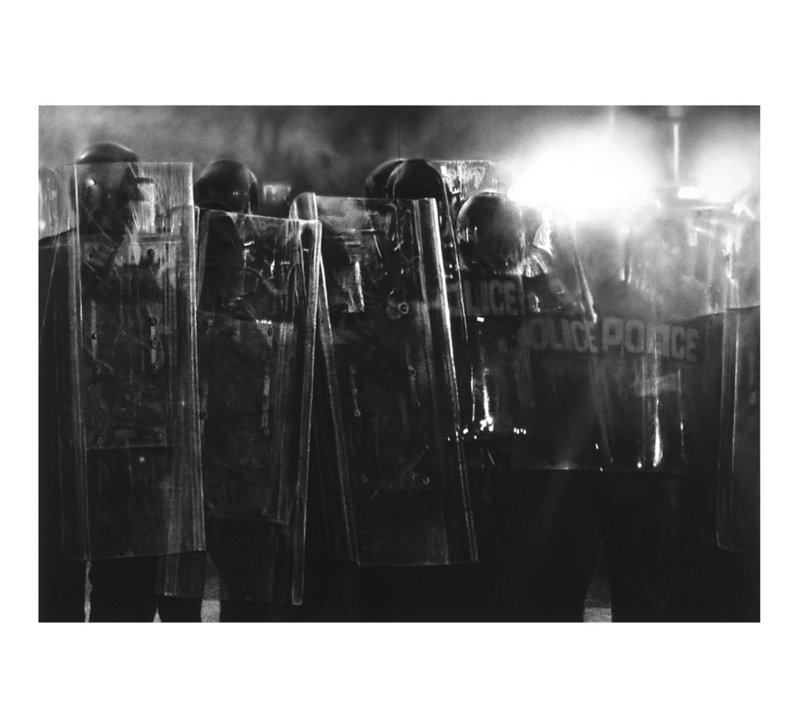 Metro Pictures is prominently featuring Robert Longo in both of their Basel booths this year. In one, they're showing five massive charcoal drawings; in the other, a brand new Longo work called Death Star—a suspended sphere made of roughly 40,000 inert bullets pointing outwards, and the artist's response to the exponential increase in mass shootings in the US. Longo has never shied away from politics, making a career out of examining the role of power in our society with his large-scale photo-realistic drawings and works on paper, though he's seemed to ramp it up in recent years. Take for instance his arresting 2015 image of football player Kenny Britt, in uniform, raising his hands above his head in the "hands up, don't shoot" position—a reference to the the 2014 protests in Ferguson, Missouri. "My work is about finding the balance between something that is both highly personal and socially relevant," Longo has said. The print Untitled (Riot Cops), 2017 is another harrowing image that has come to define our time of resistance. (For a wide selection of other Longo works, starting at $3,000, see his artist page.)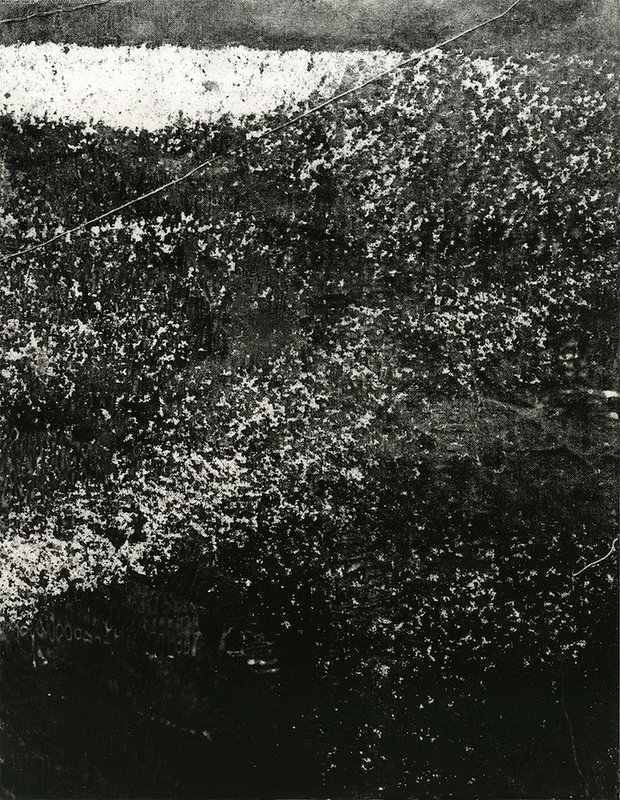 Sam Moyer's abstract works have pushed the boundaries of what might be considered "painting." Though she doesn't use traditional materials like... well, paint... her works function like paintings in that they're two-dimensional, rectangular, and hang on the wall. With an experimental approach, the Brooklyn-based artist uses materials like marble, wood, painted glass, and Plexiglass—often with textures that contradict one another. For example, the two works Sean Kelly will take to Basel are made of marble and hand painted canvas. Pictured above is a photogravure, created for the BAM+NADA portfolio. Though the work doesn't incorporate some of Moyer's more experimental materials, for $825 (and with Moyer's signature dynamic, high-contrast abstraction), this piece is a steal. Moyer's works are included in prominent collections like the Whitney, Yale University Art Gallery, and the Louis Vuitton Foundation in Paris. A participant in "Greater New York" at MoMA PS1, she's a young up-and-coming artist beginning to demand substantial prices. If you like her work, we suggest acquiring some now—before she's out of reach.
CAMILLE HENROT
Untitled, 2016
$732
At Basel, Metro Pictures will be showing Camille Henrot's latest film, Saturday (2017). The film, mostly shot in 3D, focuses on the Seventh-day Adventist Church, "a Christian denomination that celebrates the Sabbath and practices baptism by immersion." Combining scenes recorded at church sites both in the US and in Polynesia, the film "creates the impression of a parallel world of hope and belief." The French, New York-based artist uses a range of media—from film and animation to sculpture and wall works—that are unified by a distinctive language of abstraction that explores value, labor, and beauty. The print pictured above is part of a series of works that the artist made using water damaged paper stock resulting from floods that affected her New York studio in 2014. Made using both the traditional printing technique of lithography coupled with newer digital printing processes, the artist questions her lack of faith in technology's remedial potential. The print was produced as part of Chisenhale Gallery's annual series of 'Archive Editions' to commemorate her 2014 commission with the gallery and her first solo exhibition in the UK, The Pale Fox. The print is in an edition of 45 and comes with a signed certificate of authenticity.
BROWSE THE FULL COLLECTION:
Artists to Look for At Basel