Four reasons to collect Claes Oldenburg 's Calico Bunny (1997):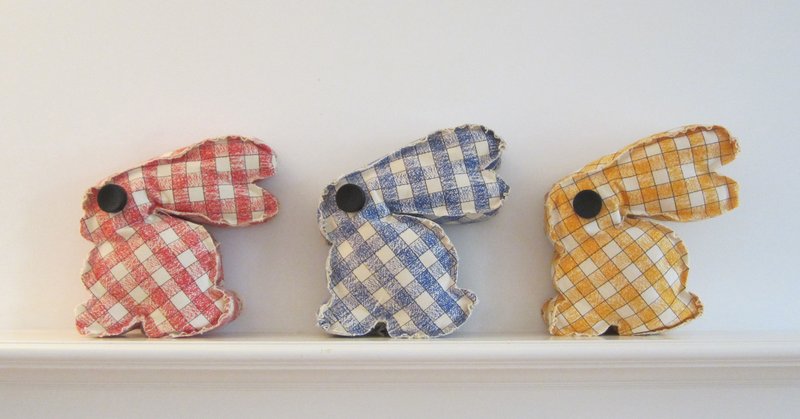 Available on Artspace for $2,500 or as low as $220/month

1. In the 1960s, Claes Oldenburg (b. 1929) became one of the most audacious artists of the twentieth century by making crudely rendered soft sculptures depicting everyday objects—"a mixture of things as they are and things as they are imagined to be."
2. Calico Bunny is reminiscent of Oldenburg's seminal soft fabric sculptures of the '60s, which accentuated their benign nature and their role in consumer culture. Though the Calico Bunny resembles an ordinary child's toy, its slightly under-stuffed body, silkscreened calico pattern, and large, protruding black wooden eye, make the object subtly off-putting.
3. Oldenburg made Calico Bunny as a limited edition of 99 bunnies in yellow, blue and red (33 of each colorway). They were made to benefit Doctors of the World/Médecins du Monde, an non-profit that delivers medical support to countries in crises.
4. For $2,500 we're offering a set that includes all three colorways—a steal for three sculptures representative of the artist's well-known oeuvre.
[related-works-module]