Here's what you need to know for the week of July 9, 2018:
London's National Gallery Acquired a Work by a Female Artist—For the First Time in 27 Years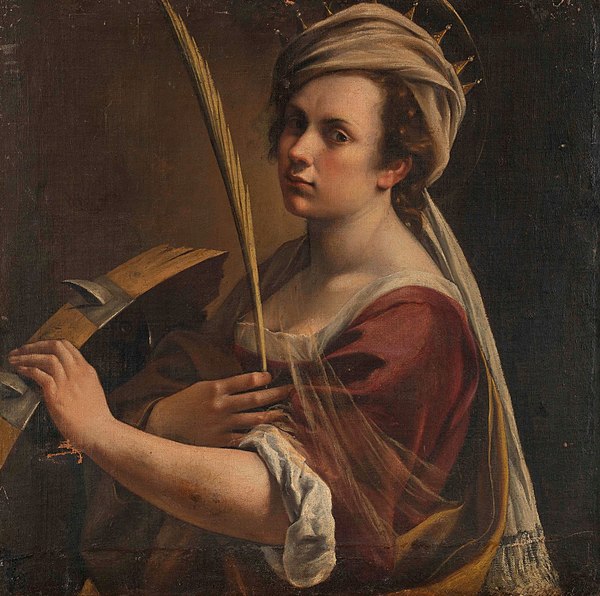 Self Portrait as Saint Catherine of Alexandria via Wikipedia
Self Portrait as Saint Catherine of Alexandria (1615-17) by Artemisia Gentileschi has made its way into the collection of London's National Gallery, despite slim odds. Women make up less than one percent of the artists represented in the museum's permanent collection, which the director chalks up to the fact that few artists were making art during the time period they focus on, which is from around 1250 to 1900. Gentileschi was the first women to become a member of the Academia di Arte del Disegno in Florence in the 1600s. Unfortunately, during her lifetime, she was most known for the fact that she prosecuted Agostina Tassi, an Italian landscape painter, who had raped her as a young woman.
The Louvre Has an Apeshit Tour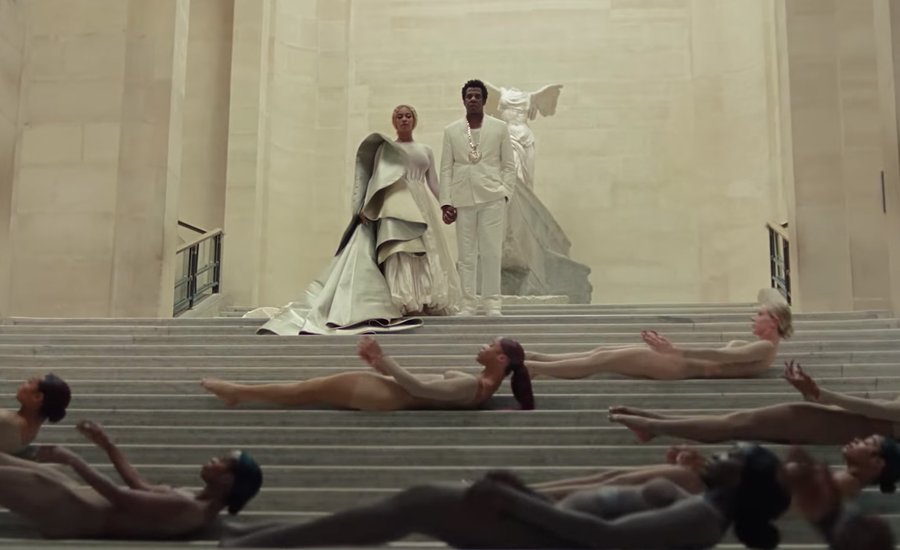 A few weeks ago we wrote about Beyonce and Jay Z's "Apeshit" video filmed at the Louvre, and about how the sculptures of Greek antiquity—well represented in the Met Breuer's "Life Like" exhibition—have been symbols of white supremacy for centuries. In a curious turn of events, the Louvre has created a guided tour that highlights the 17 artworks seen in the "Apeshit" video. The 90-minute tour is currently running four days a week; or visitors can guide themselves using a step-by-step trail map. Or, for those of you at home, the museum also offers a detailed guide to the works to browse from the comfort of your couch.
MoMA PS1 Is Sued for Allegedly Retracting a Job Offer After Learning Curator Had a New Baby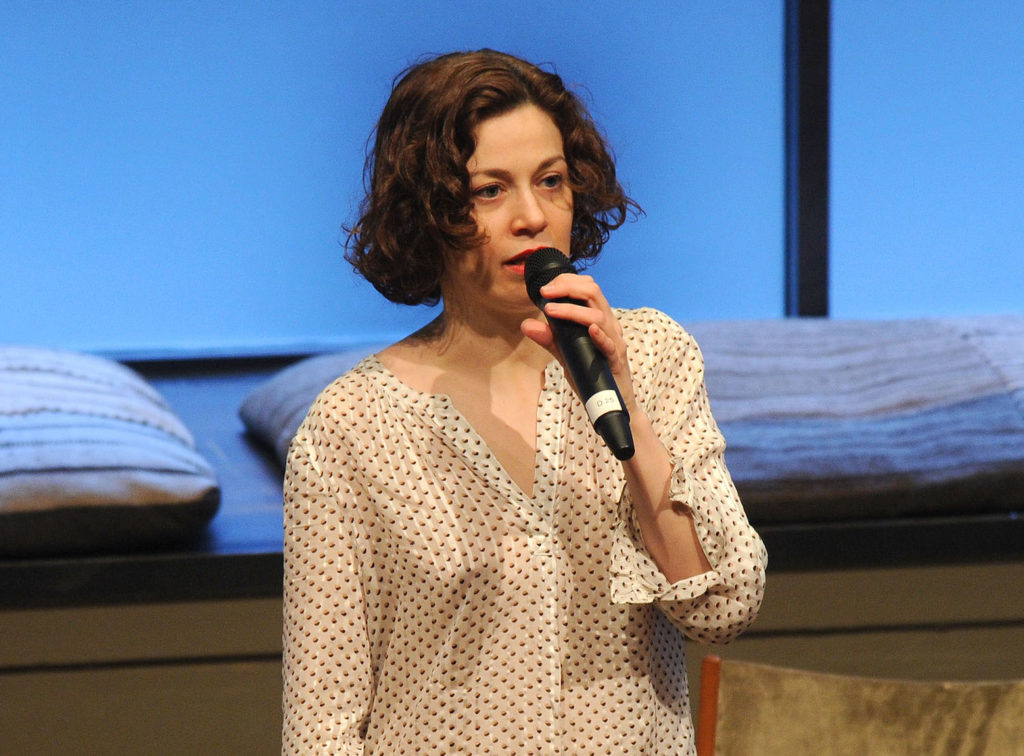 Nikki Columbus. Photo: Owen Hoffman via artnet
In August of last year, MoMA PS1 offered a job to curator and former Parkett editor Nikki Columbus. When Columbus began negotiating the salary and start date of the job, which was for curator of performance, she mentioned that she had recently had a child. Peter Eleey, the museum's chief curator, was apparently shocked by the news, despite have had months of face-to-face interviews with Columbus while she was visibly pregnant. A few days later, the job offer was rescinded, citing the conversation they previously had about salary and timetabling. Though Columbus replied saying that she'd take the job with the original terms laid out by Eleey, the museum said the offer was "no longer active," according to Frieze. Fast forward, and Columbus has filed a lawsuit with the New York City Commission on Human Rights, as the museum's revoking of the offer was "in violation of the city's laws on caregivers, pregnancy and women's rights." MoMA PS1 has yet to comment on the case.
Chelsea Galleries Evacuated Due to Fire at Paula Cooper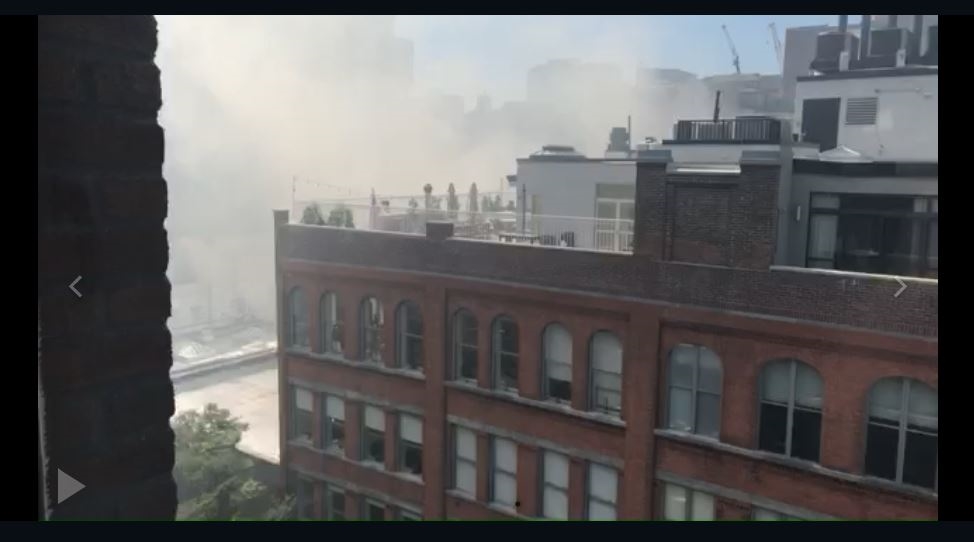 Screenshot of smoke seen on West 21st Street via artnet
Tuesday morning, a fire broke out on the second floor of 521 West 21st Street, where Pal Cooper Gallery has a storage facility. The fire took an hour to contain, and no injuries were reported, according to artnet news. Soon after the fire started, several galleries on either side of the building, including Tina Kim, Paula Cooper, and Tanya Bonakdar, were evacuated and remained closed for the day.It's not yet clear whether or not art was damaged by fire, smoke, and or water (from the sprinkler system), or what repairs might be needed, though the gallery stated in an email sent Tuesday night that a conversation team would assess the damage the following day. This news comes a day before the director of Glasgow School of Art announced they plan to rebuilt the 110-year old Mackintosh building that was gutted by fire last month.
Florida Now Has an Underwater Sculpture Park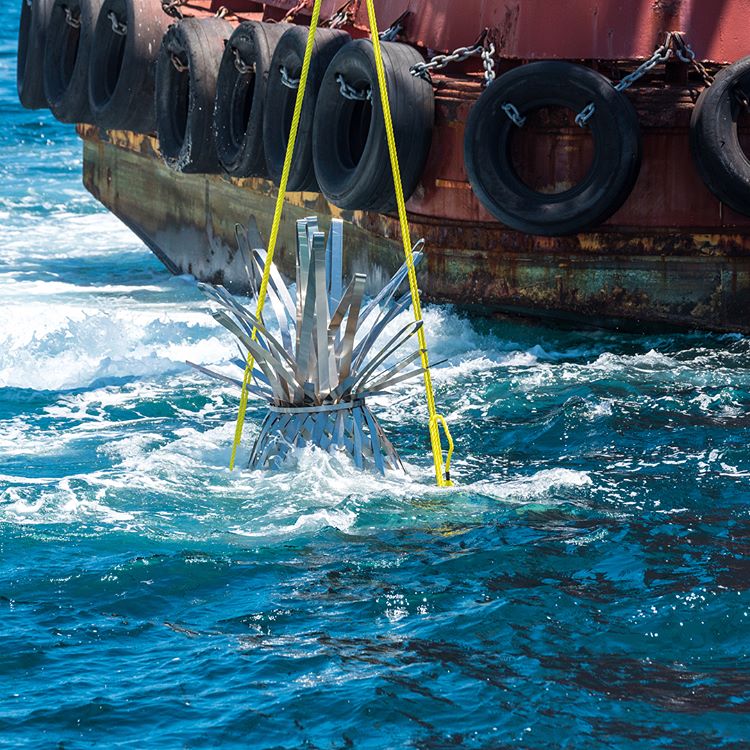 Underneath 60 feet of water, a new sculpture park delights sea creatures and scuba divers alike off the coast of Walton County, Florida. The park was inaugurated with an exhibition of seven sculptures by seven artists, and were designed to not only withstand the marine environment, but also to promote the healthy development of the coral reef. Sculptures include a giant abstracted pineapple made of steel by Rachel Herring (openings between cross hatches provide shelter for wildlife), a cartoonish skull by Vince Tatum (think: an aquarium accessory but huge), and a tangle of ropes by Evelyn Tickle (they're made out a material that matches the chemical makeup of an oyster shell). The museum is free of charge, but you can only see the works up close if you are a certified scuba diver. If that sounds like you, head to Latitude N 30 18.754 Longitude W 86 09.522.
PLUS... Read the Articles Published on Artspace This Week:
7 Artists to Watch in July 2018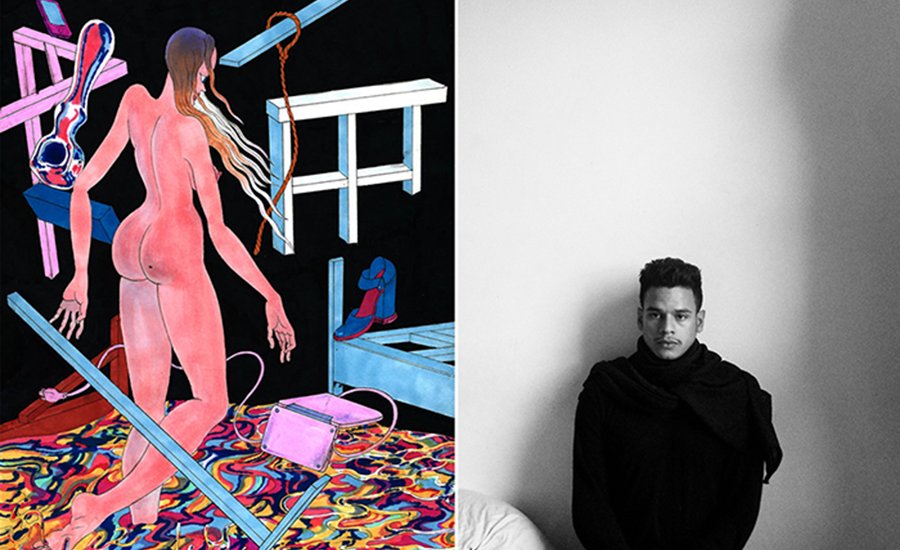 It's the middle of summer and the art world has slowed to a near halt. And yet, we've found a handful of artists with solo shows currently on view that are definitely worth checking out in between your summer vacations and trips to the beach.
"LIFE IS PAIN": Petra Cortright on Live Tweeting World Cup Soccer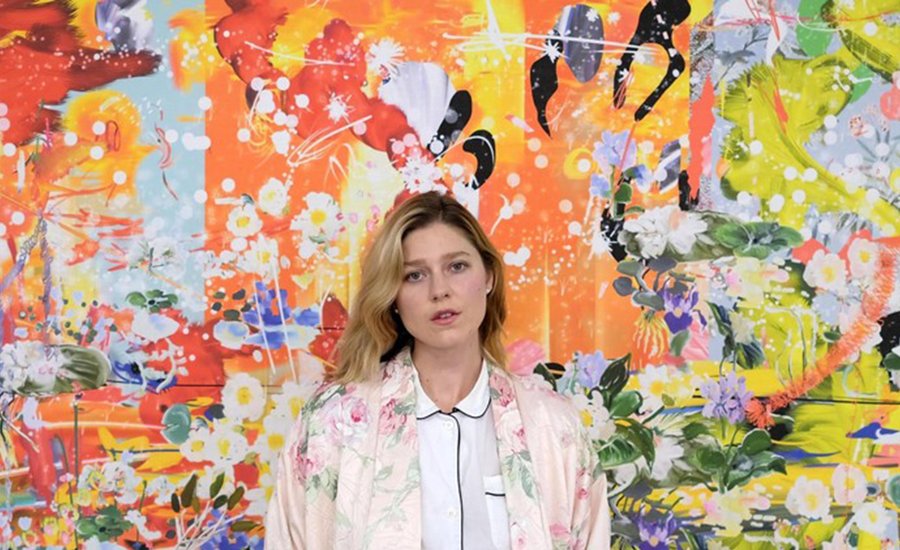 Artspace's Charlie Markbreiter spoke with post-internet market darling Petra Cortright about social media and soccer (she trained for the Olympics before quitting soccer to pursue art) right after the England-Croatia game.
The Other Art History: The Forgotten Women of Bauhaus
The founder of the Bauhaus School of Design believed that women didn't have the brain capacity to think in three dimensions. But here, we uncover seven women artists who made formative contributions the movement—despite being written out of art history.
The Broad Collaborated with Yayoi Kusama to Produce These Stunning Objects—Here's What They Have to Say About the Process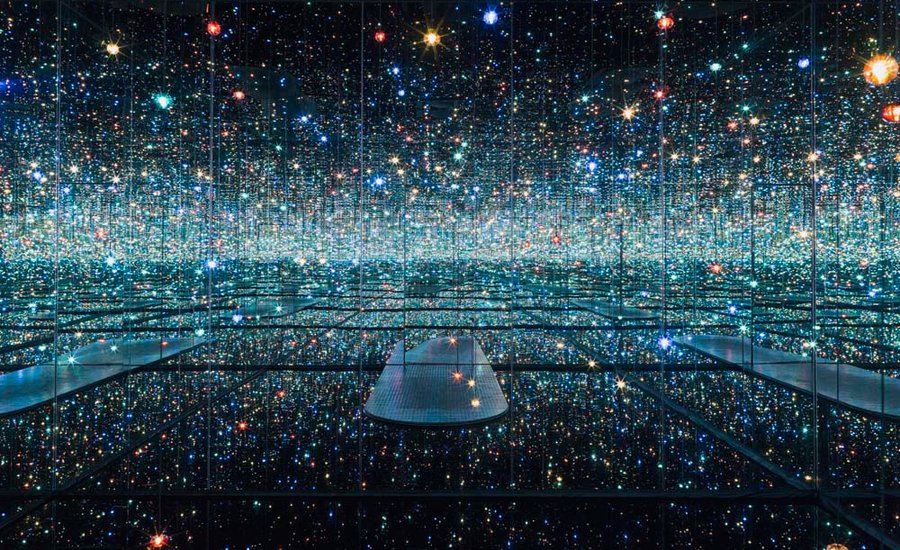 Artspace speaks with the directors of operations at The Shop at The Broad in Los Angeles to discuss their new collaboration with one of the most popular artists today, Yayoi Kusama.
Summer 2018's Most Popular Vacation Spots—And What to Do There If You're an Art Lover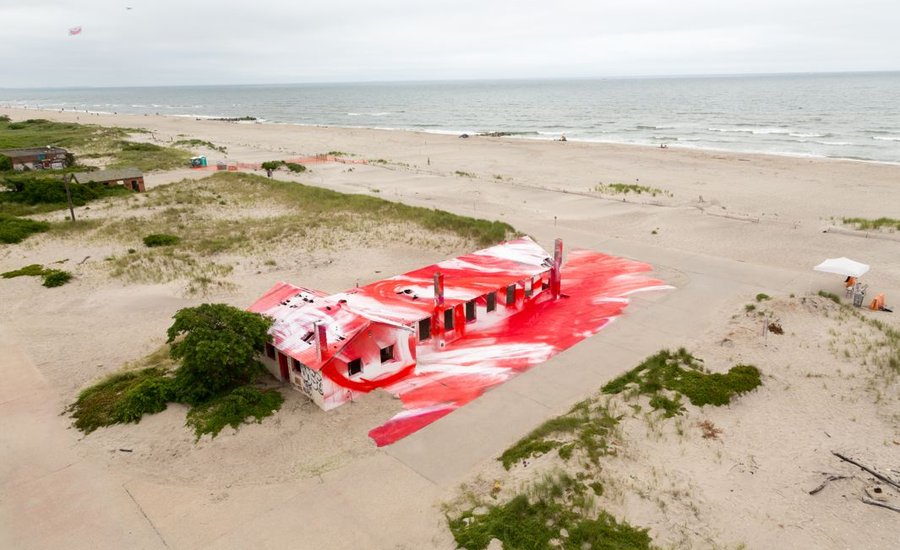 Here we offer 9 cities—like Cape Town, The Berkshires, Abu Dhabi, Santa Fe, & Helsinki—with museums, art scenes, and cultural attractions that will make you wonder why you've never been.