The Canadian-born photographer, model, and director, Petra Collins, knows her audience. Her dreamy photography speaks to (and arguably, for) her own generation (Collins was born in 1992)—a generation that understands how image-making and self-representation can be empowering, and contraversial. (When Collins posted an image of herself in painties with an unshaven bikini line, the image was censored and her Instagram account was suspended.) Her ongoing photography series "Selfie," started in 2013, examines "self culture in teenage girlhood and the power for young women to create, curate, and distribute their own imagery."
Collin's images are relatable, which could explain why she's garnered 820k followers on Instagram, and why brands like Gucci, Adidas, and Nordstrom, who are trying to reach millennial consumers, have asked Collins to photograph their ad campaigns and direct their short videos. Collins has also been tapped by folks like Cardi B, Selena Gomez, and Lil Yachty to direct their music videos, yet she started off on the other side of the camera. First, as a recurring subject of artist Ryan McGinley , and later as a fashion model for brands like Gucci and Mac. If there's another thing that defines the millennial zeitgeist, it's the collapse of previously held barriers between fine art and commercial art, pop culture and high culture. Collins has been able to make a name for herself by seamlessly applying her infectious feminine aesthetic to all of it.
All this being said, Petra Collins is a taste maker. And wouldn't we all like to know what it is that informes her tastes? Here, Collins shares her latest obsessions: what she's listening to, reading, watching, looking at, wearing, and doing. And we're here for all of it.
What are you listening to?
I'm obsessed with making playlists on Spotify for shoots but also for specific moods I get in. My two playlists I'm listening to right now are Spiral Up and my Punch Me in The Face . I'm also obsessed with Melissa Broder's podcast, So Sad Today .
What are you watching?
I'm rewatching Pretty Wild , the reality show, and Perfect Blue , the movie, for inspo.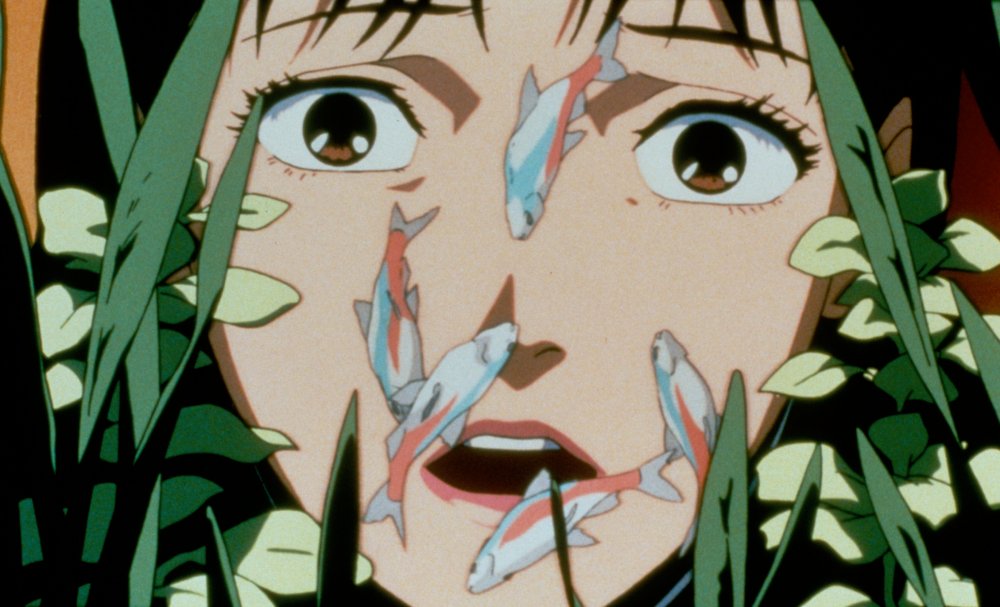 Screenshot from Perfect Blue .
What are you looking at?
Carrie Mae Weems just sent me her book Kitchen Table Series, which I was obsessed with in high school—so I am revisiting that. I'm also obsessed with Raina Hamner's drawings. Her instagram [@rrainaterrorr] is one of the most intimate looks into mental illness I've ever seen. It's honest and frank and heartbreakingly beautiful to see the what she writes and draws.
View this post on Instagram

What do you like to wear?
I'm an extremist in my style. I feel like all my looks are some sort of cosplay. I love to feel like a character out of whatever movie, which is currently a little Western. My uniform is either all animal print (on fun days) or a hoodie, Levis jeans, and my Adidas Campus shoes. Like basically: either vintage denim that's dirty and lazy, or like a full look from a stripper store.
What are you reading?
I just finished Eileen by Ottessa Moshfegh and now I'm reading Homesick for Another World .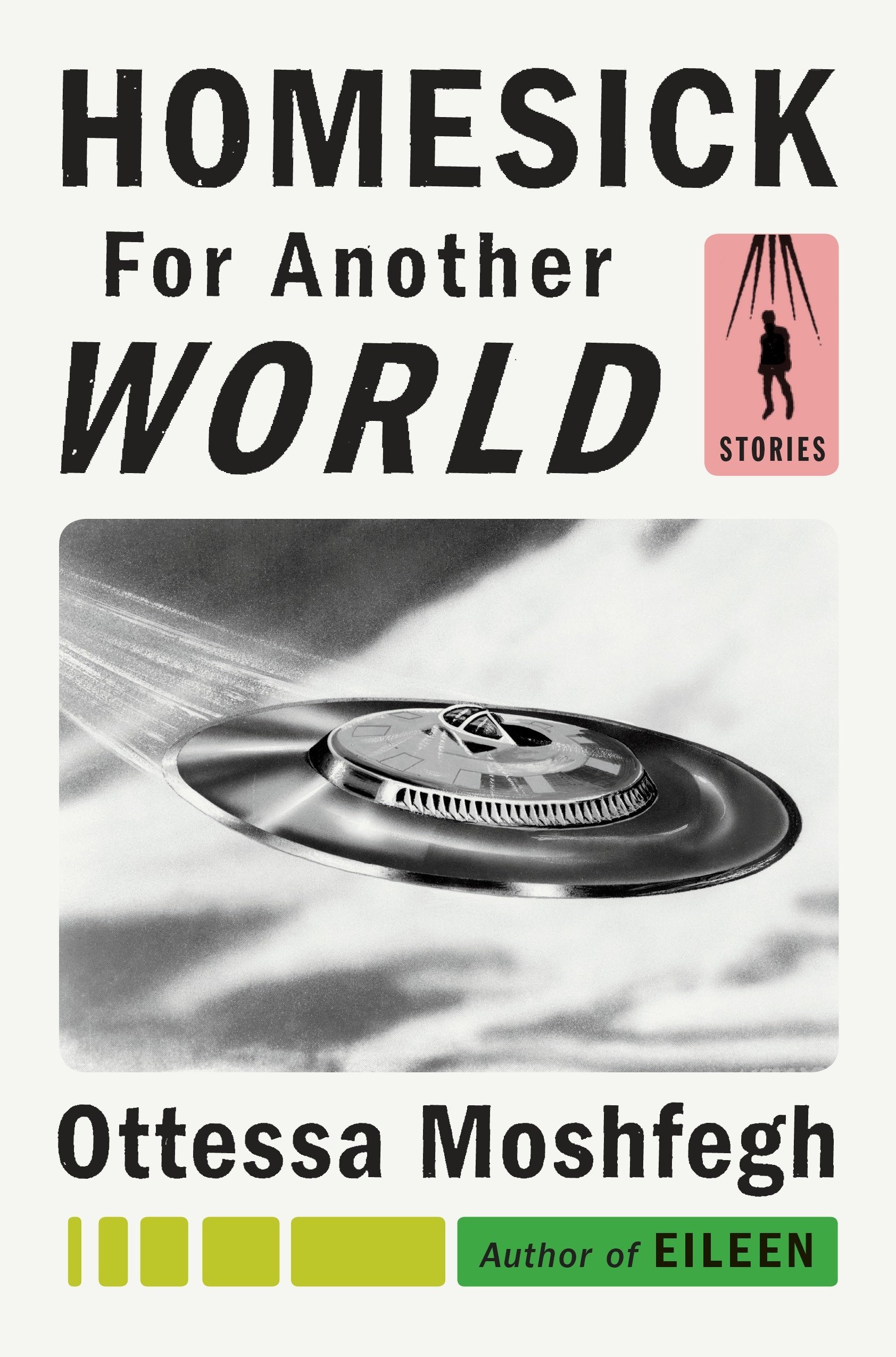 Book cover for Ottessa Moshfegh's Homesick for Another World
Who are you following?
https://www.instagram.com/puppycodes/?hl=en
Which websites do you go to to regularly to get inspiration, keep up with current events or trends, learn about new things, etc.?
Tumblr always. I've been on it for 10 years.
Is there a particular trend you have strong feelings for (good or bad) at this moment?
Anything that makes me cringe or scared is a yes for me.
RELATED ARTICLES:
Who Does Sofia Coppola Collect? See Inside the "Virgin Suicides" Auteur's Dreamy Art Collection
Streaming: 10 Art-Related Movies (and TV Shows) to Binge Watch