Introducing a weekly photo roundup of our favorite artworks, events, and people that we saw around town.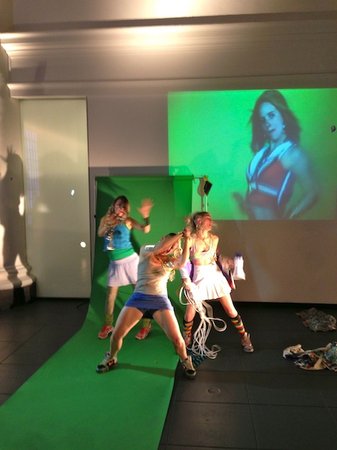 The Push Pop Collective, a trio that artist Luis Gispert discovered when he found they were remixing aspects of his work, were given the chance to perform at the Brooklyn Museum gala honoring Gispert, Wangechi Mutu, Vik Muniz, Roxy Paine, and trustee Barbara Knowles Debs.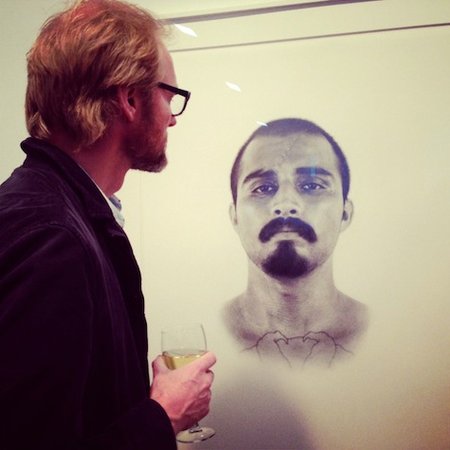 A gallery-goer ponders one of the photo-realist drawings of tough-looking men that the artist Patrick Lee found on the streets of southern California at the opening of Lee's stunning show at Ameringer McEnery Yohe gallery.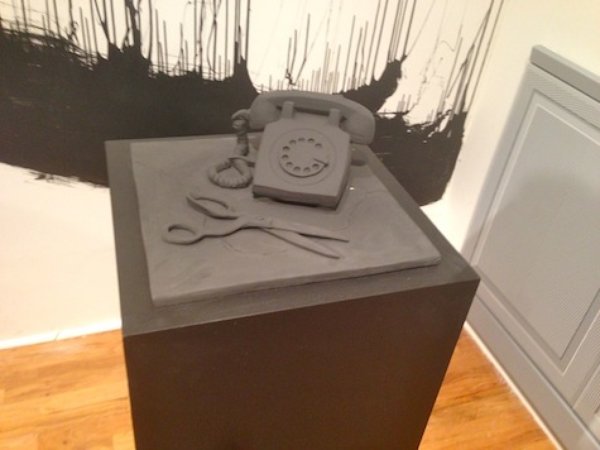 Jerry Blackman's ceramic Untitled Still Life (with Crack) beguiled visitors at the opening of "The Surrogate Space," a two-person show with painter Scott Goodman, at Williamsburg's 109 Gallery.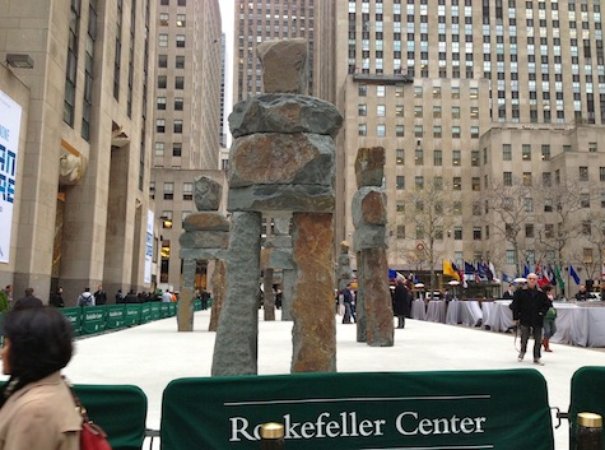 Ugo Rondinone's nine 30,000-pound Human Nature sculptures, crafted from slabs of Pennsylvania bluestone in the manner of ancient colossi, are putting the "rock" in Rockefeller Center through June 7.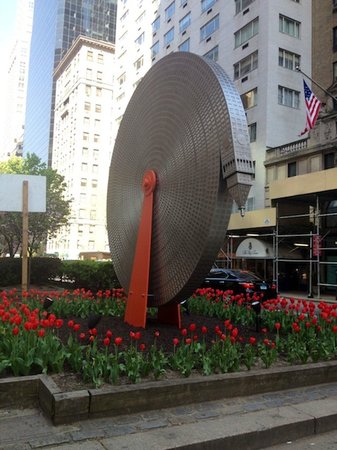 Art in the age of Oldenburg? Alexandre Arrechea's Metropolitan Life Insurance sculpture rethinks the skyscraper as part of his new public art series on Park Avenue.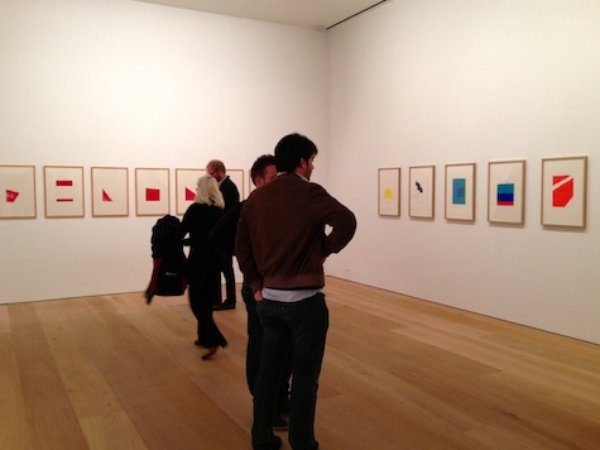 Visitors to David Zwirner's ultra-luxe new space on West 20th Street admired late works on paper by Blinky Palermo on the gallery's second floor.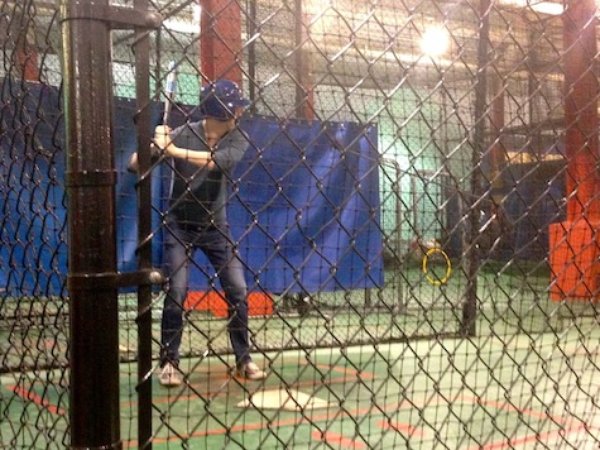 The Artspace softball team took a few practice swings at the Chelsea Piers batting cages to get in shape for softball season, starting next week. Watch out, Juilliard!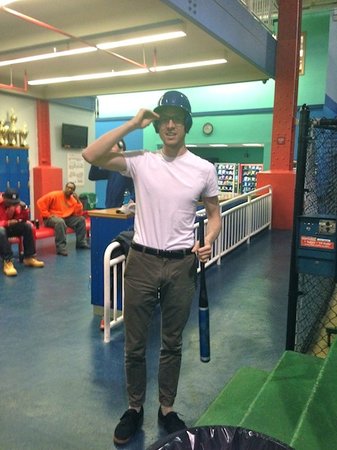 Artspace editorial assistant Alex Allenchey evokes the Brooklyn stick-ball players of yore in an attempt to intimidate Juilliard, who we're playing next week.