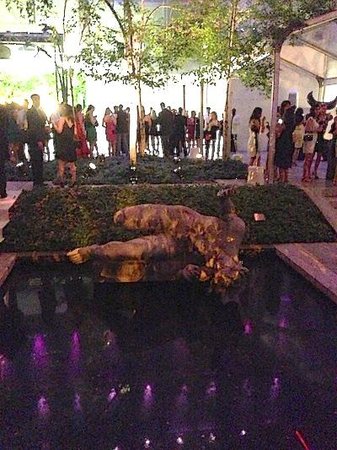 Maillol's sculpures took on an almost camouflage-effect dappling at the Museum of Modern Art garden party.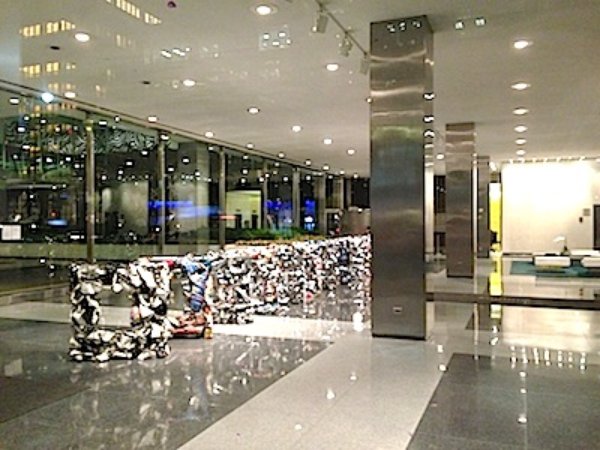 John Chamberlain's sculpture The Hedge is on view at the Lever House Lobby through August.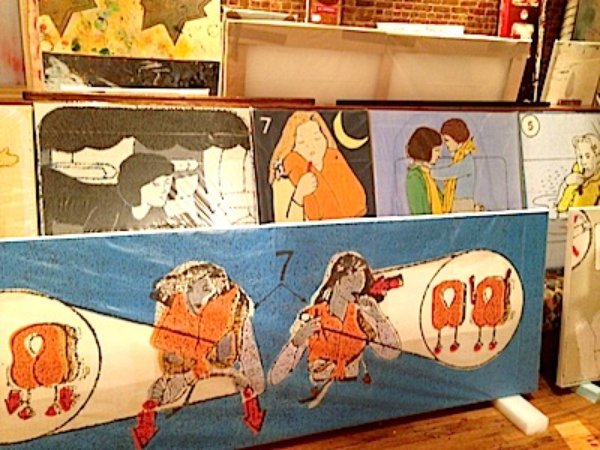 Nate Lowman invited members of the press to his Tribeca studio on Monday morning to a preview of the Lyon Biennale, of which he is a part, and to take a peek at some of his work.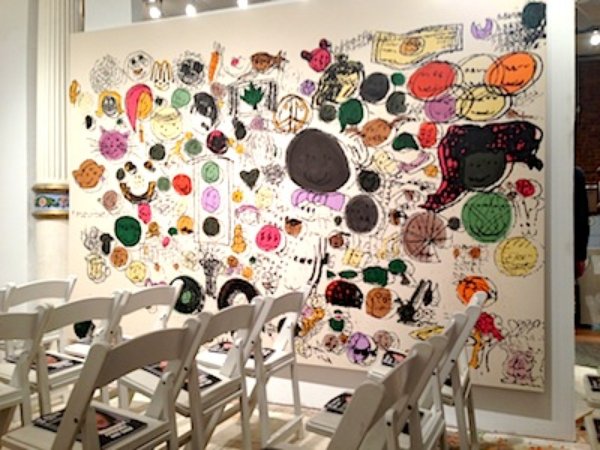 One of Lowman's signature smiley-face paintings hanging at his studio.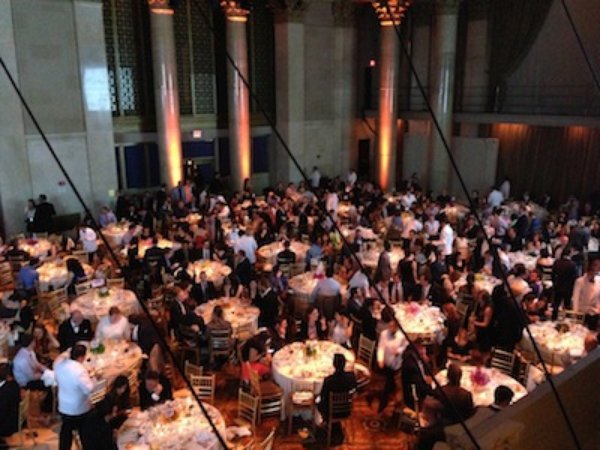 The scene at the Webby Awards dinner at Cipriani, where Artspace accepted its prize for the Best Email Newsletter category.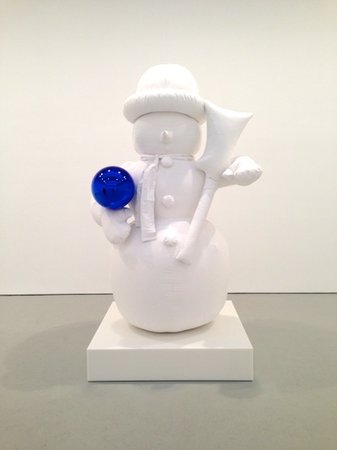 Among the many plaster Greco-Roman figures posed with garden orbs, there's this odd snowman in Jeff Koons's new "Gazing Ball" show at David Zwirner Gallery.