The following is excerpted from Phaidon's newly released Destination Art, a global guide to the 500 works of permanently installed modern and contemporary art worth traveling to experience.
Why do we travel for art? In an age when the internet provides instant access to a seemingly infinite bank of images, why should we still make the effort to be in the presence of a particular work in a specific space? Images may convey essential information, but there will always be something unique about experiencing an artwork in person. That firsthand experience owes a debt to not only the physical quality of the work itself but also the environment in which it is installed.
The notion of a journey is essential to Phaidon's new guide, Destination Art. The concept of undertaking a journey to view an object in person had deep, and religious, roots. All the major world religions have traditions of pilgrimage, often to places connected to the lives and deaths of holy figures. Many of these destinations housed significant objects—relics of images—that became a focal point for pilgrims at the end of their (often grueling) travels. In the mid-seventeenth century, a new concept of travel emerged with the European Grand Tour. Personal improvement was considered attainable through direct exposure to the culture of the classical world or High Renaissance—and, of course, to the vibrant cultures that surrounded ancient sites, churches, and museums. Tourism and its pleasures are far more accessible today, but the idea persists that going to see art offers its own rewards, which is undoubtedly a part of what motivates people to make the trip.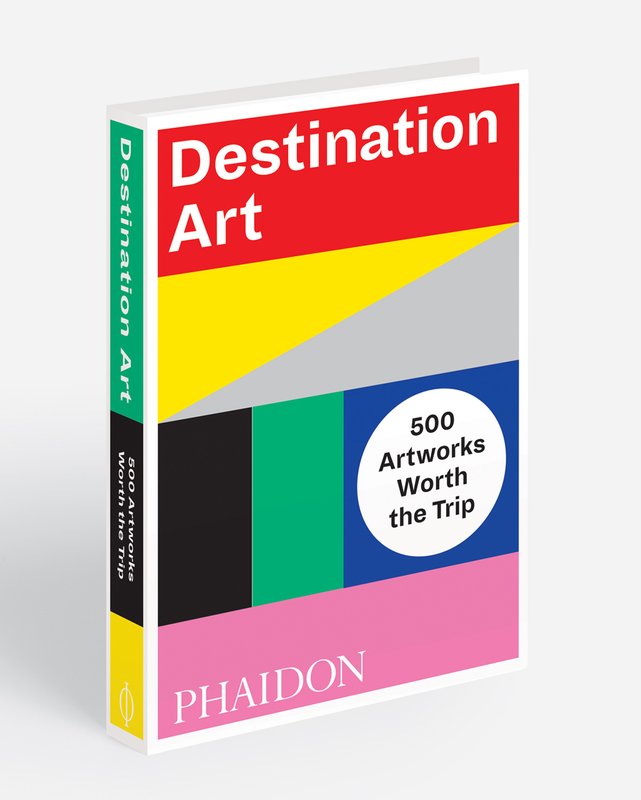 Destination Art is available on Artspace for $35
In the spirit of contemporary pilgrimage and in the name of aesthetic experience, the editors of Destination Art have curated a list of 500 artworks, culled from thousands of possible examples. Some of them exist independently, while others are part of sculpture parks, predefined art trails, and other types of sites with multiple permanent artworks. These works are found in the widest variety of locations: from the teeming hearts of great cities to quiet corners of suburbia, from picturesque gardens to remote stretches of coastline.
Below, find 15 excerpts from the book, spanning the entire globe—and start saving for those plane tickets!
Finland: AGNES DENES
Tree Mountain—A Living Time Capsul—11,000 Trees, 11,000 People, 400 Years, 1992-96
Pinsiönkankaantie 10, 39150 Pinsiö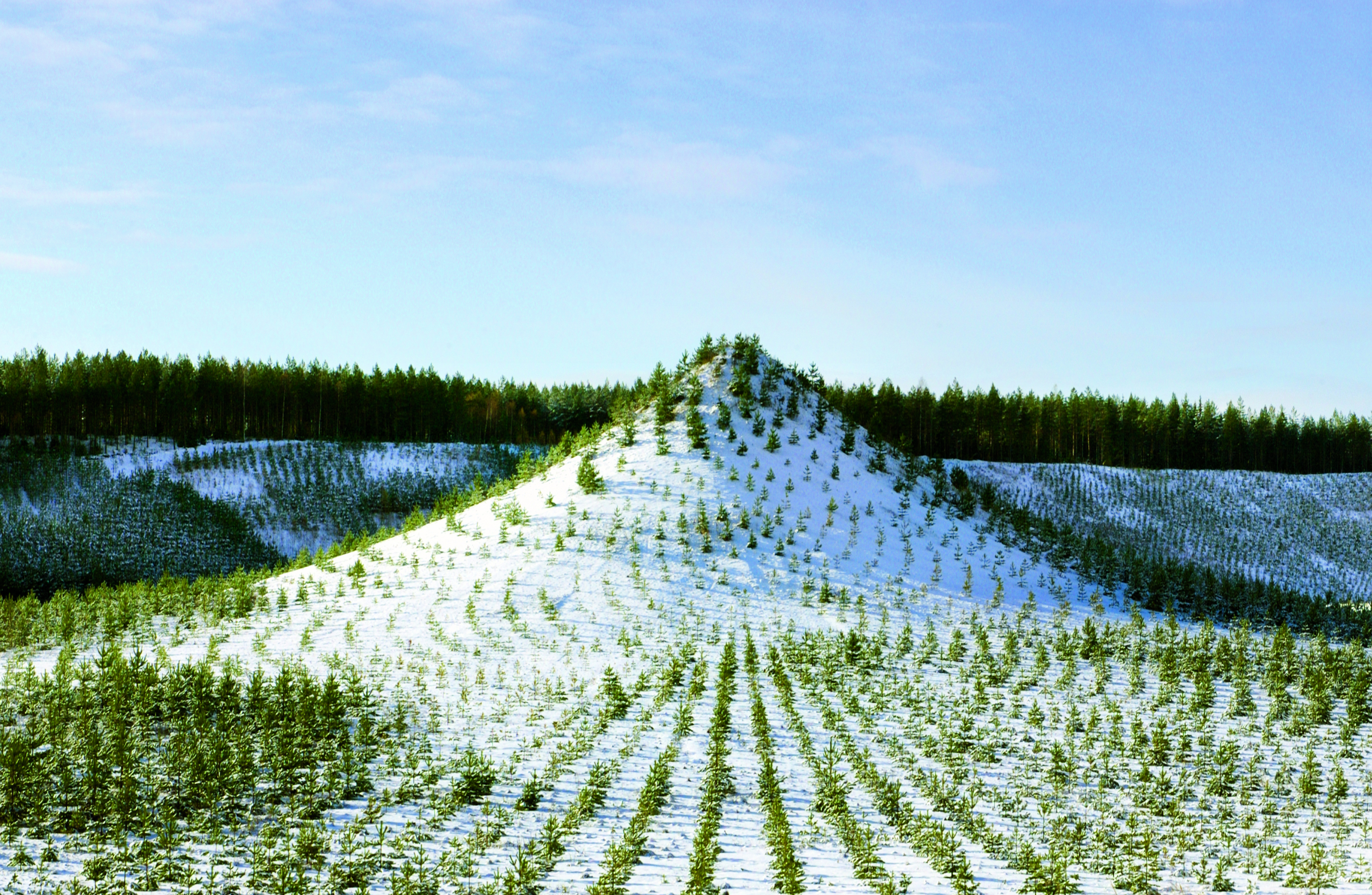 This work comprises a massive man-made mountain measuring almost 125 feet high. Eleven thousand trees were planted individually by eleven thousand people from all over the world and arranged on the mountain in al elliptical pattern directed by Denes. The trees will benefit future generations and offer a living example of the effects of time on a work of art.
New Zealand: JULIA ORAM
Bung, 2007
Connells Bay Sculpture Park, 142 Cowes Bay Road, Waiheke Island 1971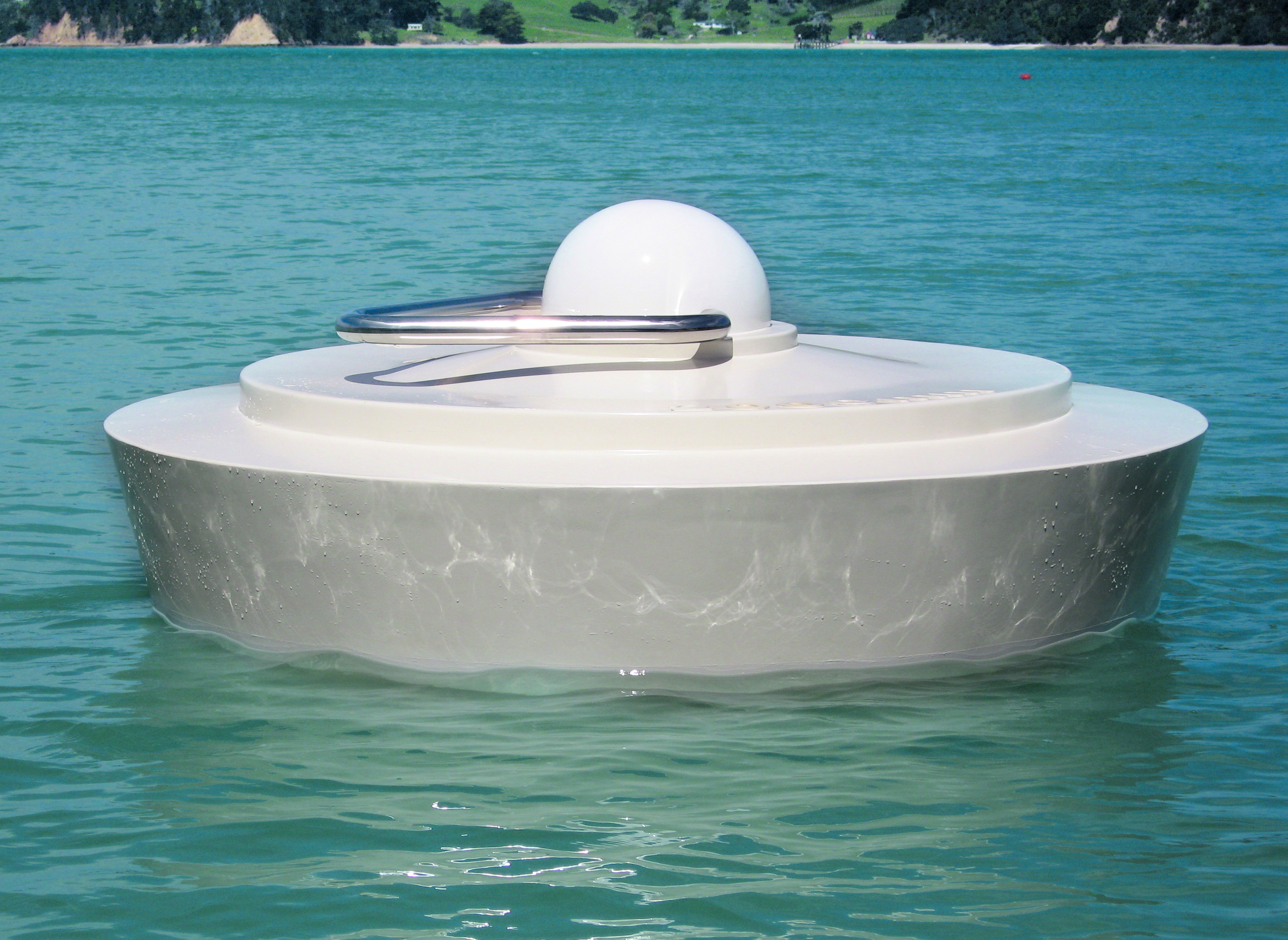 A giant bath plug floats in the open sea off the coast of New Zealand's Waiheke Island. Part of the Connells Bay Sculpture Park collection, Oram's humorous work prompts viewers to consider the serious subject of water conservation on an island reliant on tank water. It is one of more than thirty site-specific artworks by prominent New Zealand artists on view at the park.
England: GRAYSON PERRY AND FAT ARCHITECTURE FOR LIVING ARCHITECTURE
A House for Essex, 2015
Black Boy Lane, Manningtree, Essex CO11 2TP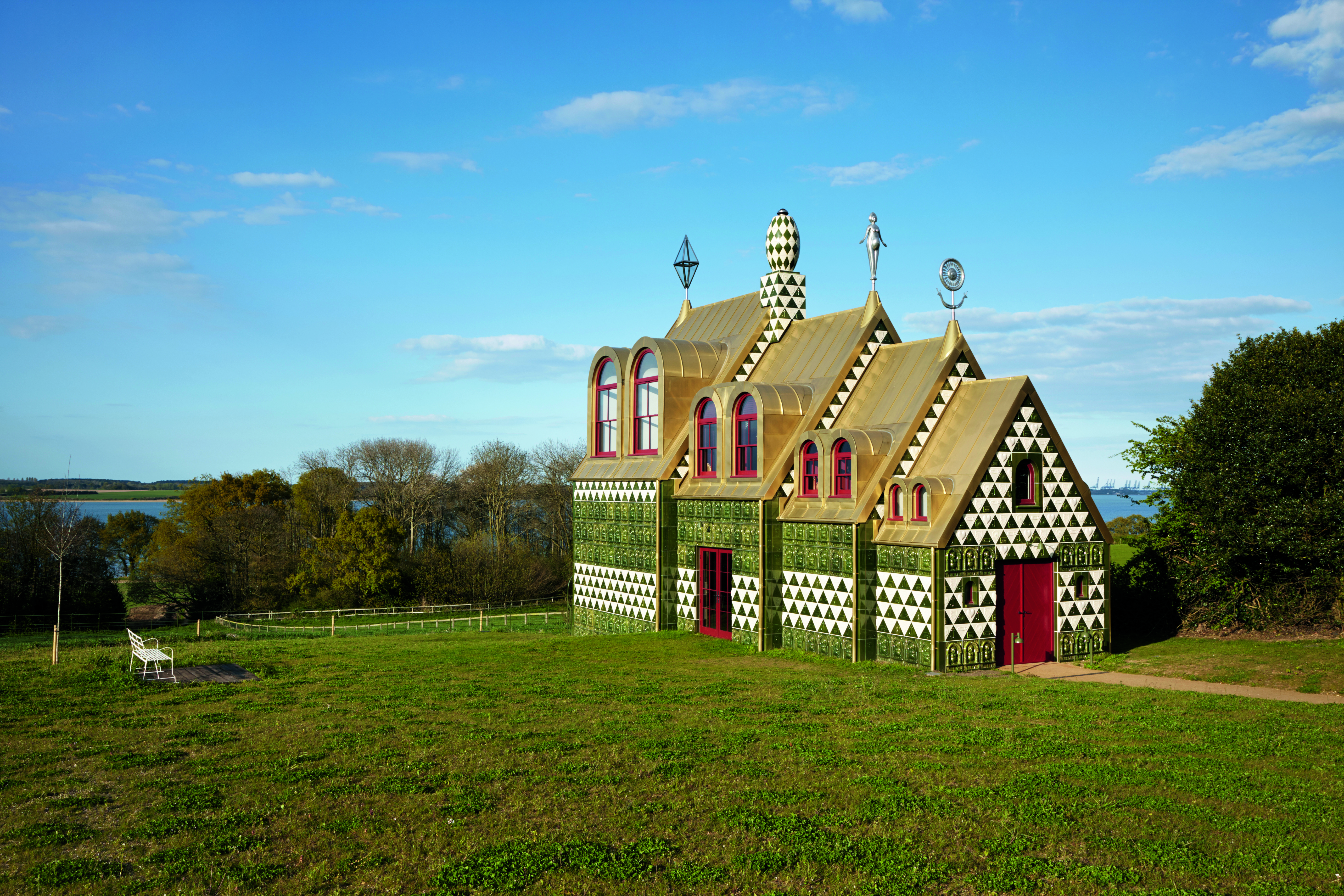 Evoking a wayside chapel, this eccentric green-and-white tile-clad house was designed by Perry and FAT Architecture as a celebration of the artist's home county, Essex. Inside the building are sculptures and tapestries telling the tragic story of Julie Cope, a fictional everywoman of Essex. Blending art and architecture, the two-bedroom property, which sleeps four, can be rented for holidays and short breaks.
Niger: NOT VITAL
House to Watch the Sunset, 2005
Aladab, near Agadez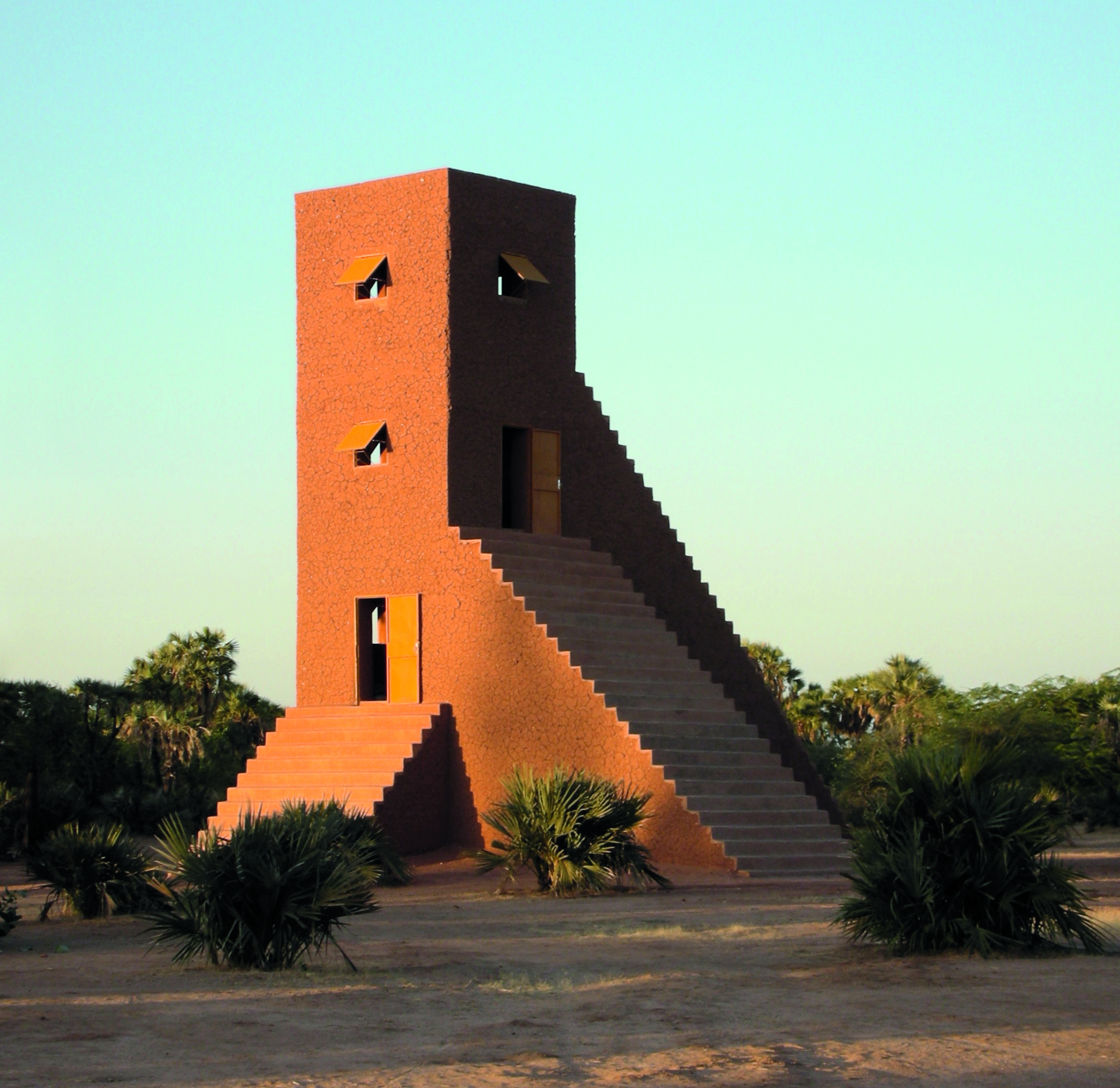 A longtime fascination with the nomadic lifestyle of the Tuareg people led Vital to Niger in 1999. One of a group of structures by the artist in Agadez that includes a school, a mosque, and several houses, this tower is purpose-built for viewing the sunset over the desert, with staircases leading from each floor to follow the sun as it moves.
France: GIANNI MOTTI
Success Failure, 2014
Domaine du Muy, 83 chemin des Leonards, 83490 Le Muy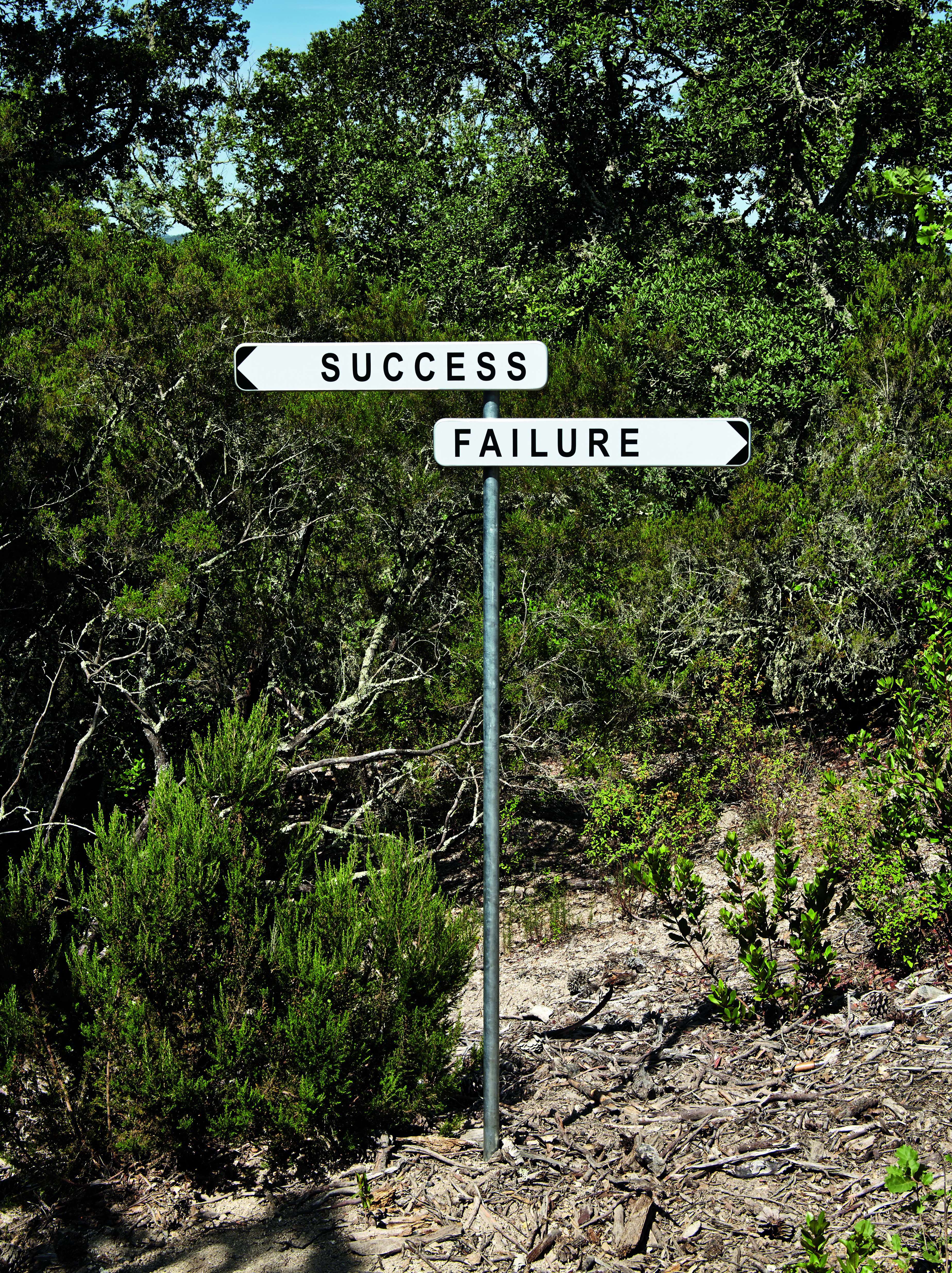 This humorous signpost invites visitors to Domaine du Muy sculpture park to choose between two pathers: success and failture. It is one of 34 sculptures by new and established artiss at the 20-acre site in France's Bonne Eau Valley. The walking trail winds through wild, unkept scenery (unlike the pristine environment at other parks) with some artworks placed high in the hills.
France: LOUISE BOURGEOIS
Crouching Spider, 2003
Château La Coste, 2750 route de la Cride, 13610 Le Puy-Sainte-Réparade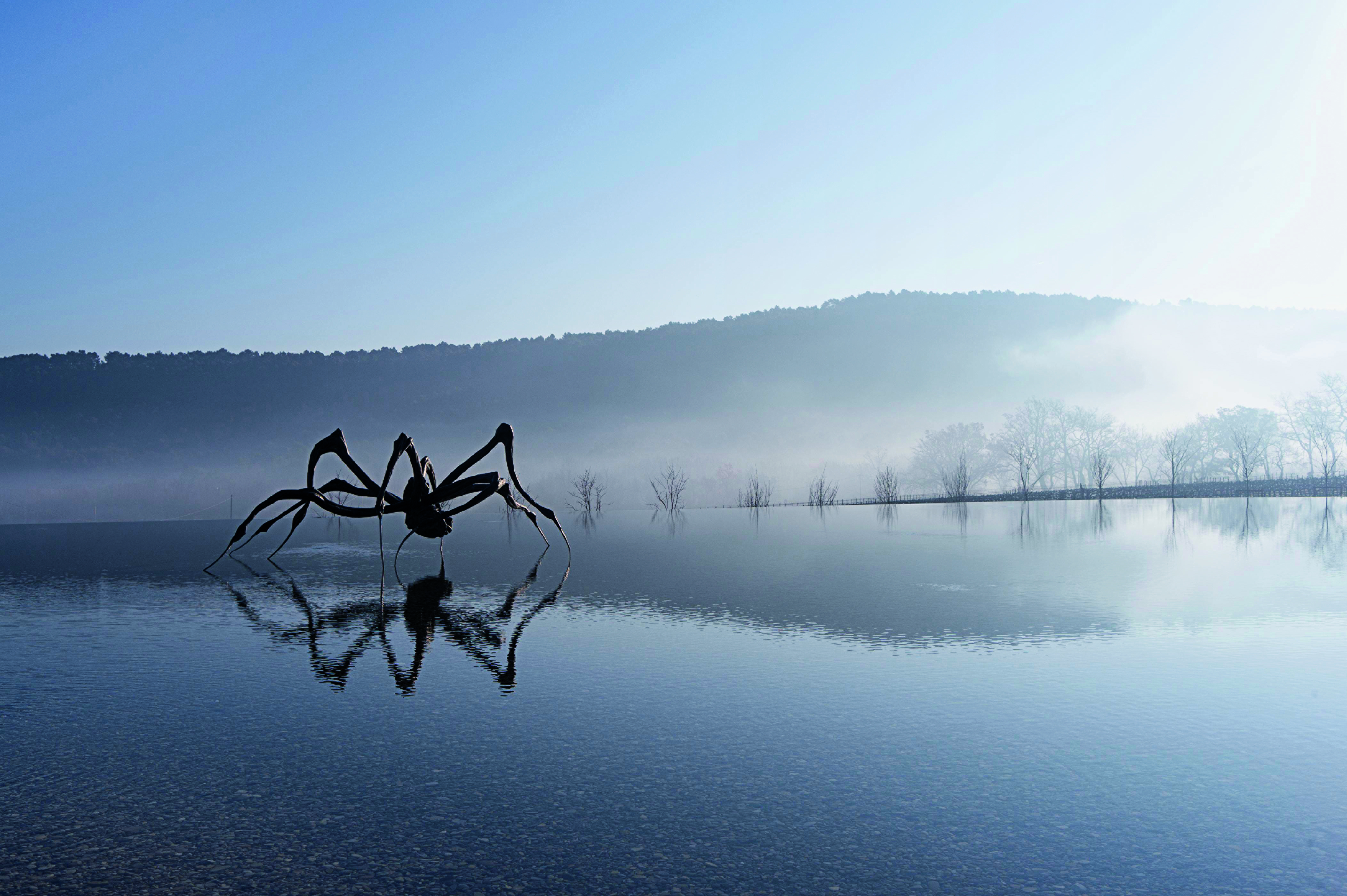 Bourgeois's maternal spider stands poised on a watery pool amid the rolling Provençal landscape of Château La Coste. More than thirty outdoor artworks by international artists are scattered across the 500-acre estate, which boasts vineyards, a fine dining restaurant, and a vegetable garden. The walking trail includes major works by Alexander Calder, Hiroshi Sugimoto, Tatsuo Miyajima, and Ai Weiwei.
England: SHIRAZEH HOUSHIARY and PIP HORNE
East Window and Altar, 2011
St. Martin-in-the-Fields, Trafalgar Square, London WC2N 4JJ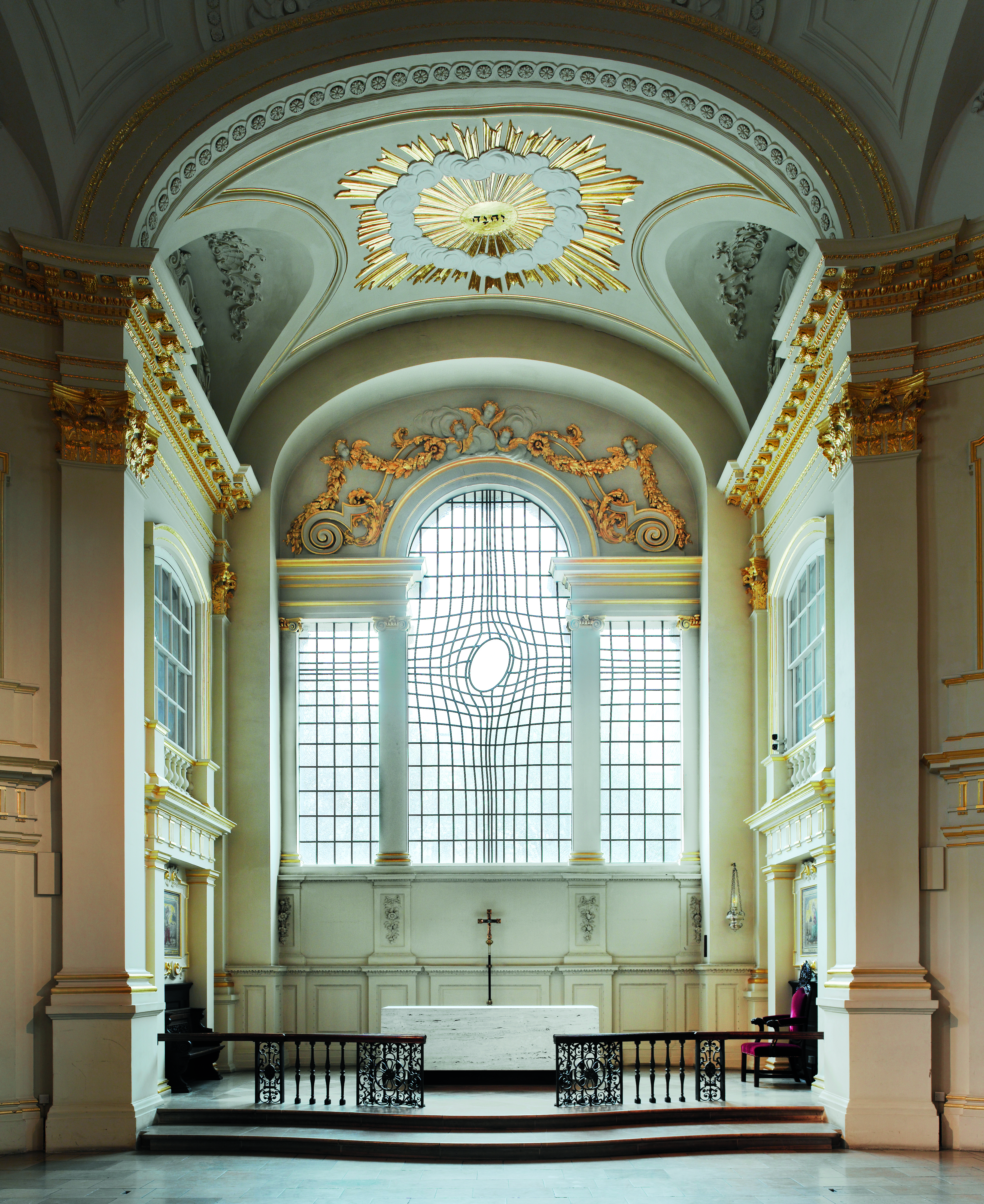 Installed above an alter, this striking window fuses contemporary art with ecclesiastical architecture in a historic London church. A warped framework holds handmade glass etched with delicate patterns while a central ellipse forms a focal point, allowing light to stream into the chancel. Houshiary's windows took the place of stained glass that was shattered by bombs during World War II.
India: SUBODH GUPTA
Line of Control, 208
DLF South Court Mall, Saket District Centre, District Centre, Sector 6, Pushp Vihar, New Delhi, Delhi 110017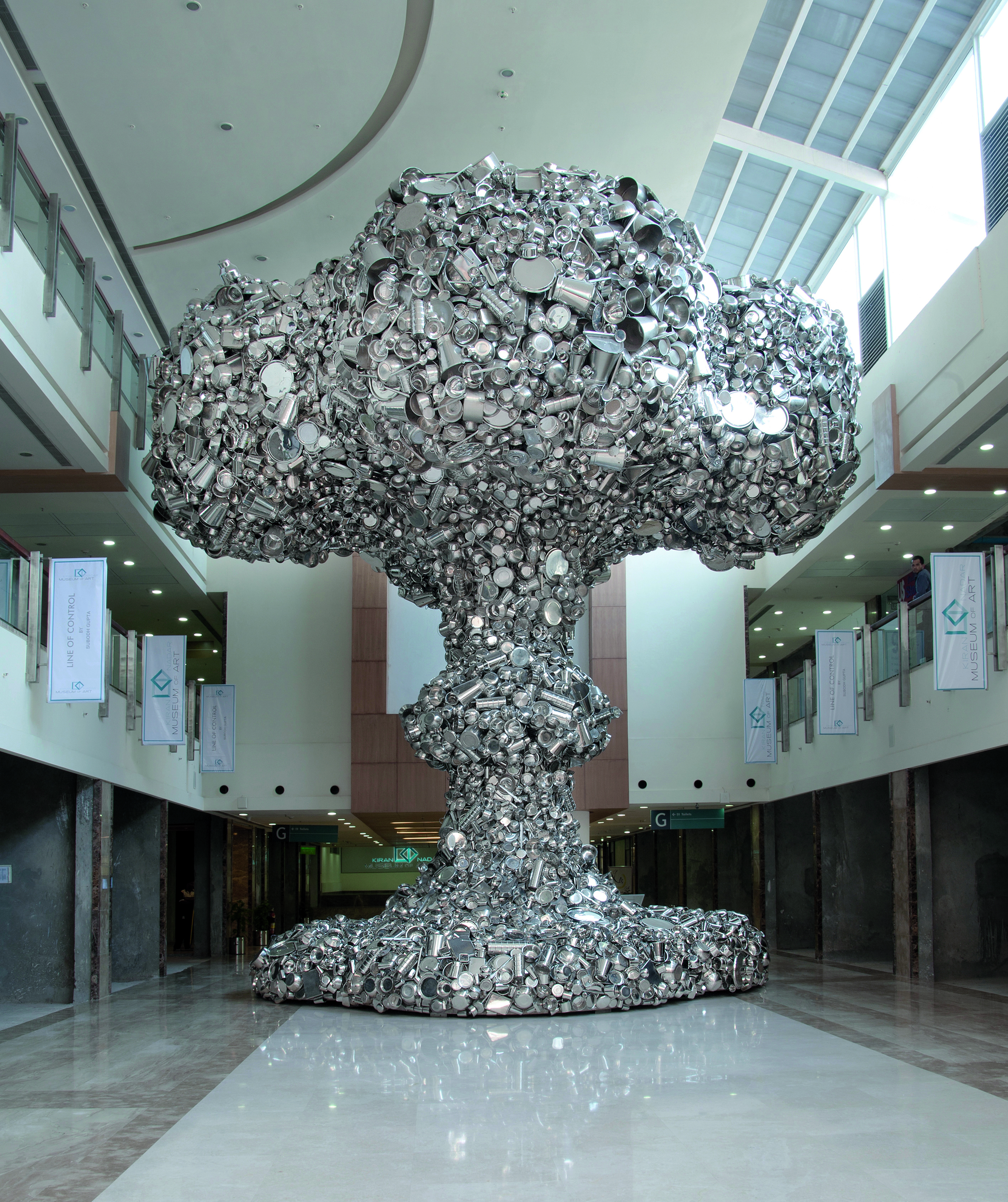 This colossal mushroom cloud weighs 26 tons and is formed by over one thousand shiny cooking utensils. Located in a New Delhi shopping mall adjacent to the Kiran Nadar Museum of Art, Gupta's sculpture symbolizes the threat that nuclear weapons pose to daily life around the globe—a notion that is enhanced by the work's title, which refers to a military-enforced boundary within a disputed territory.
Japan: YAYOI KUSAMA
Dots Obsession, 2012
Matsumoto City Museum of Art, 4-2-22 Chuo, Matsumoto, Nagano 390-0811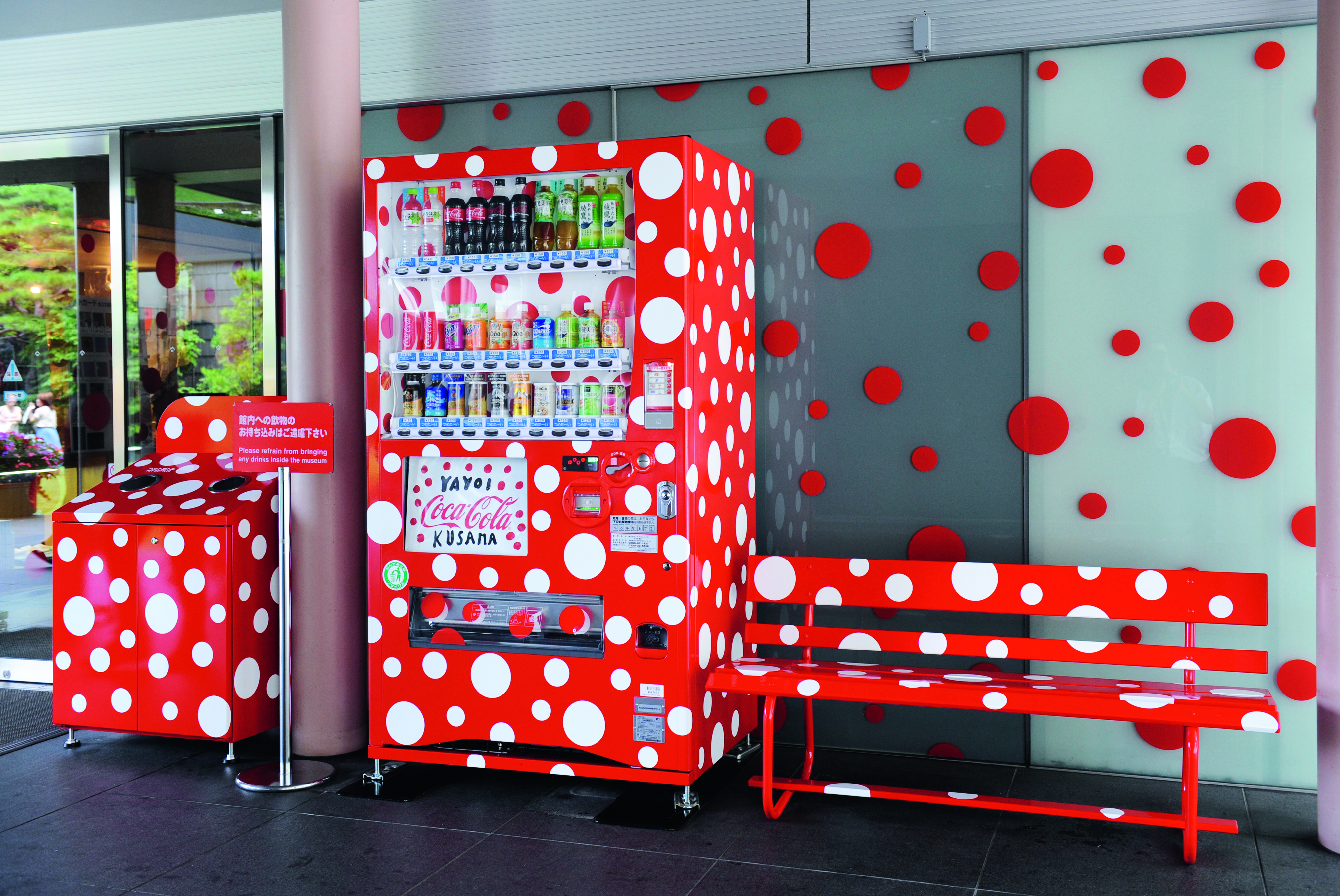 This multipart piece is the result of a collaboration between Kusama and the Coca-Cola Company. A functioning vending machine, a recycling bin, and a bench decorated in the artist's trademark white polka dots on a red background welcome visitors to the Matsumoto City Museum of Art. Part practical object, part artwork, the piece invites interaction and fuses art and functionality.
South Korea: BERNAR VENET
37.5° Arc, 2010
Ferrum Tower, Eulji-ro 5-gil, 19, Suha-dong, Jung-gu, Seoul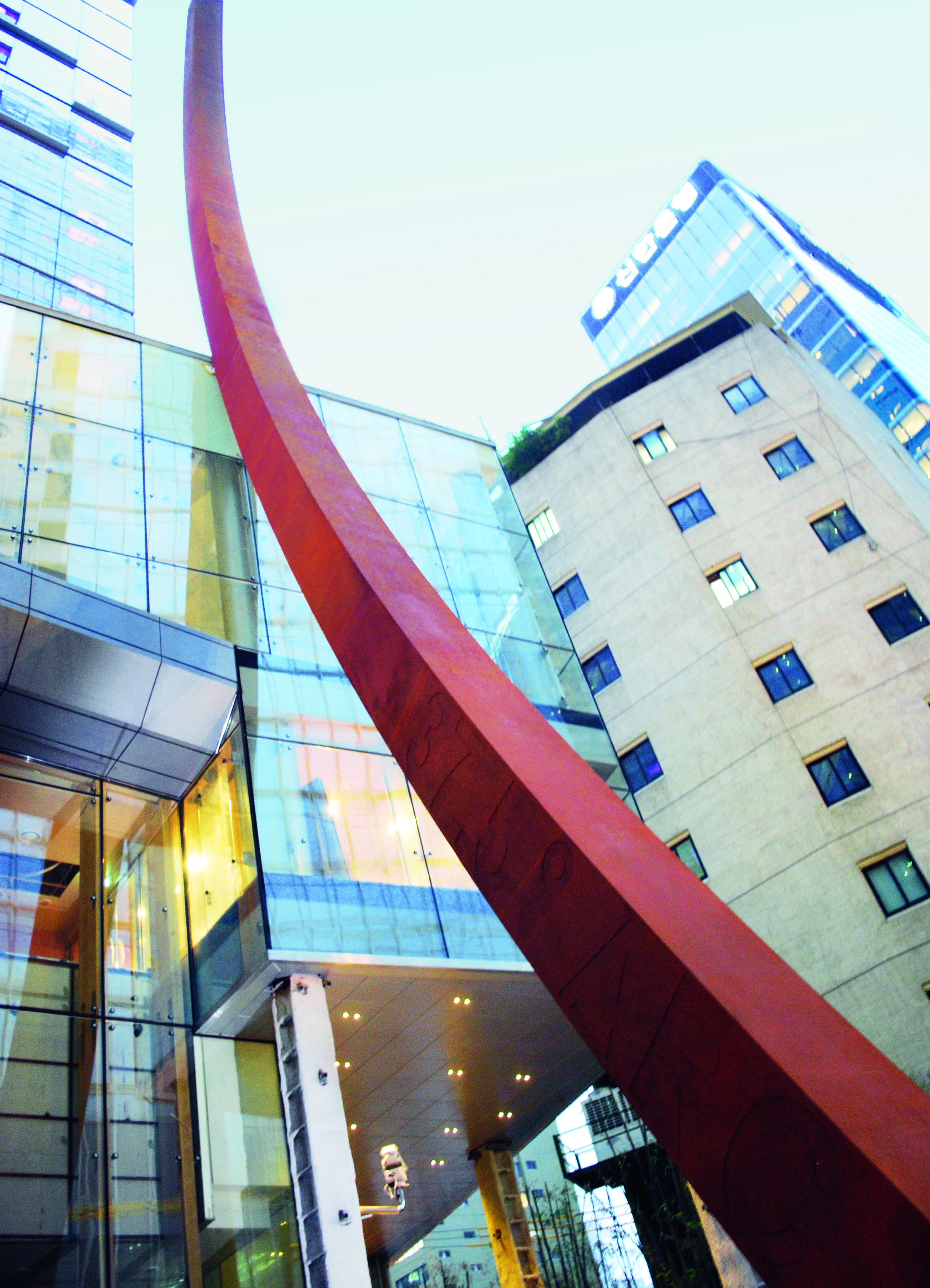 This 124.7-foot-tall metal arc leans effortlessly against the gleaming headquarters of Dongkuk Steel. Made from Cor-Ten steel, the sculpture displays the familiar orange-brown patina associated with this versatile metal. The piece is typical of Venet's dynamic works, which explore the physical properties of steel and the relationship between artist and material.
Brazil: CILDO MEIRELES
Inmensa [Immense], 1982-2002
Instituto de Arte Conemporânea e Jardim Botânico Inhotim, Rua B 20, Brumadinho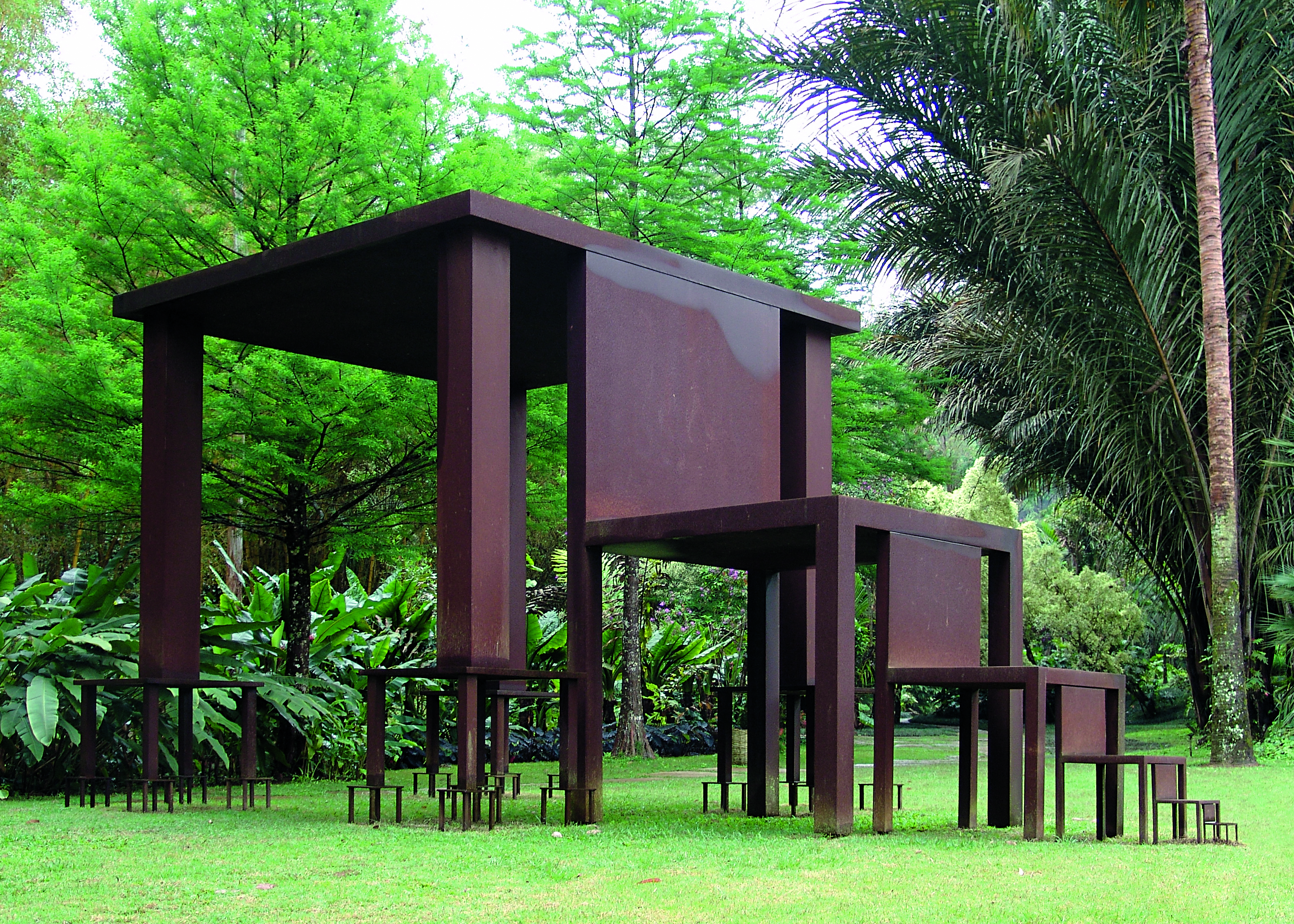 With this colossal abstract sculpture, Meireles subverts the language of minimalism. Suggesting domestic furniture, its formal arrangement of geometric elements invites multiple interpretations. More than seventy site-specific artworks are displayed across Inhotim's 5,000 acres (70 sq km), including works by Tunga, Lygia Pape, and Hélio Oiticica.
United States: NANCY HOLT
Sun Tunnels, 1973-76
Great Basin Desert, Box Elder County, UT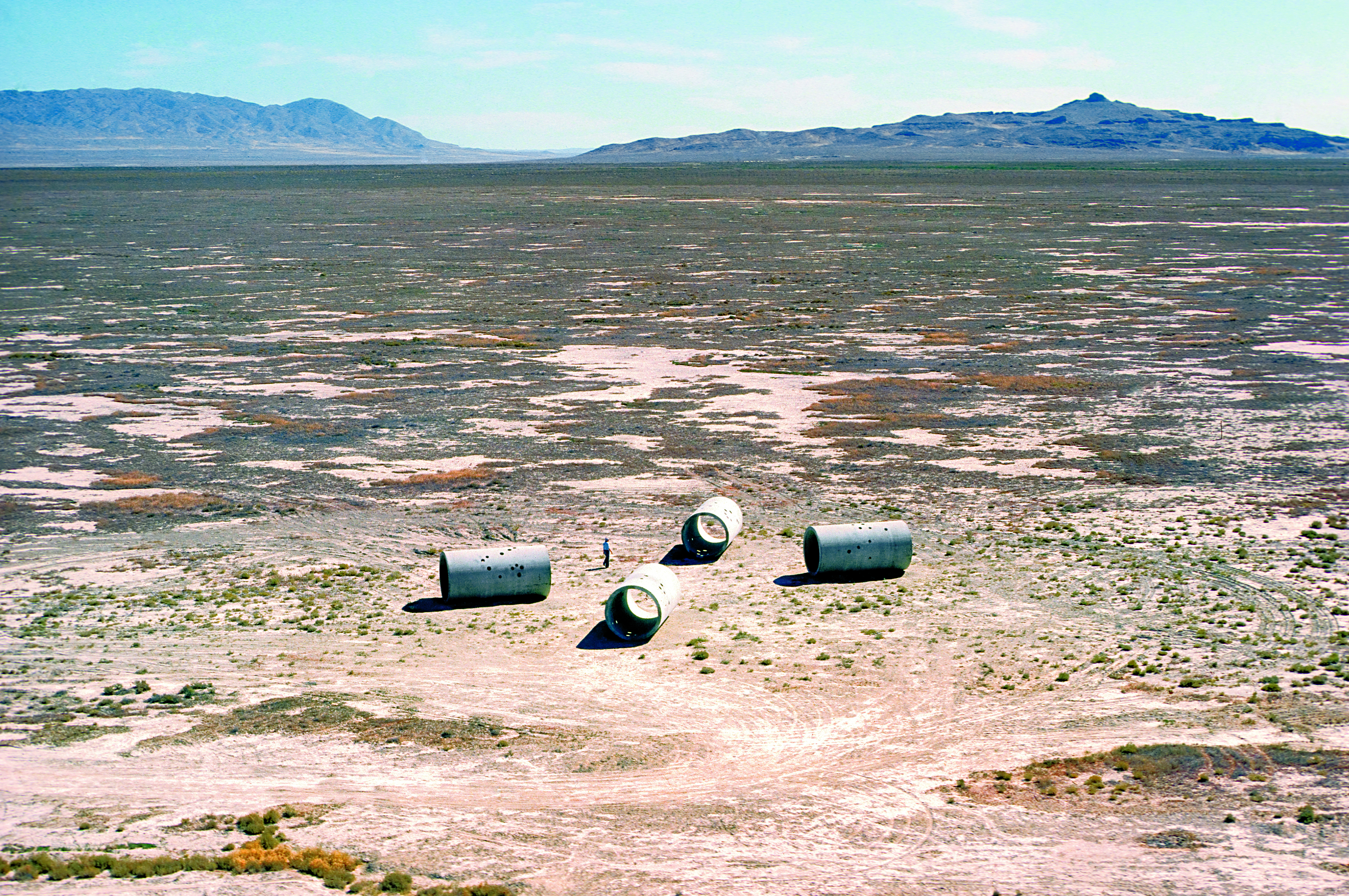 Holt's concrete cylinders offer a frame of reference in a region where the vast openness is awesome and disorienting. The tunnels align with the sunrises and sunsets during the summer and winter solstices. Holt also drilled holes in the shapes of constellations into each tunnel so that when sunlight travels though the holes, it casts an image of the star-inspired arrangements on the tunnels' inner surface.
United States: MARK ROTHKO
Rothko Chapel, 1971
Rothko Chapel, 3900 Yupon Street, Houston, TX 77006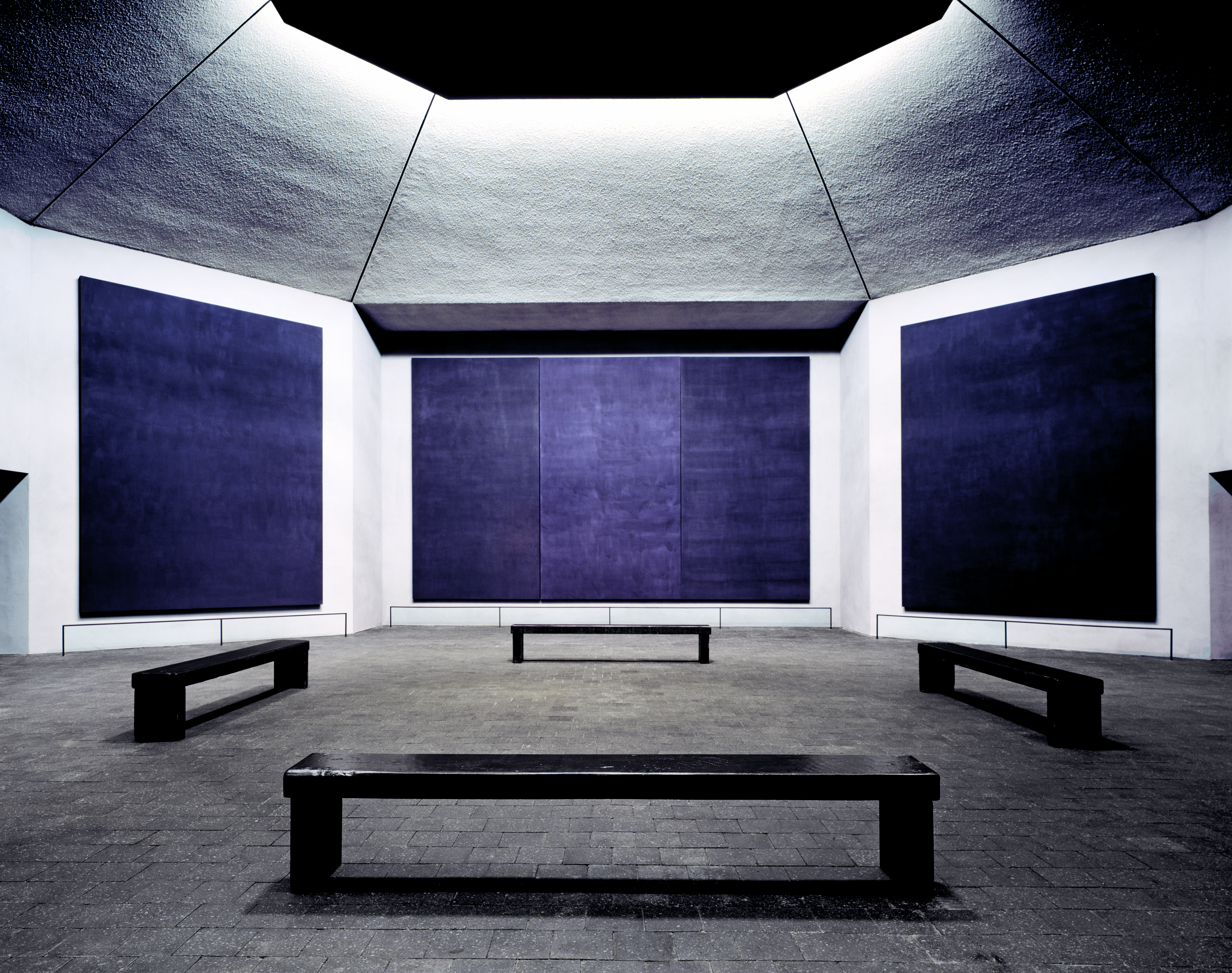 Rothko collaborated with architects Philip Johnson and Howard Barnstone to create a dedicated space for his paintings. Fourteen canvases, made especially for the chapel, are displayed on its eight interior walls, creating an intimate yet engulfing effect. The chapel is a spiritual center that uses modern art's universal language of abstraction to speak to all faiths.
Lebanon: SALOUA RAOUDA CHOUCAIR
Poem-Bench, 1969/1998
Amir Amin Square, Beirut Central District, Beirut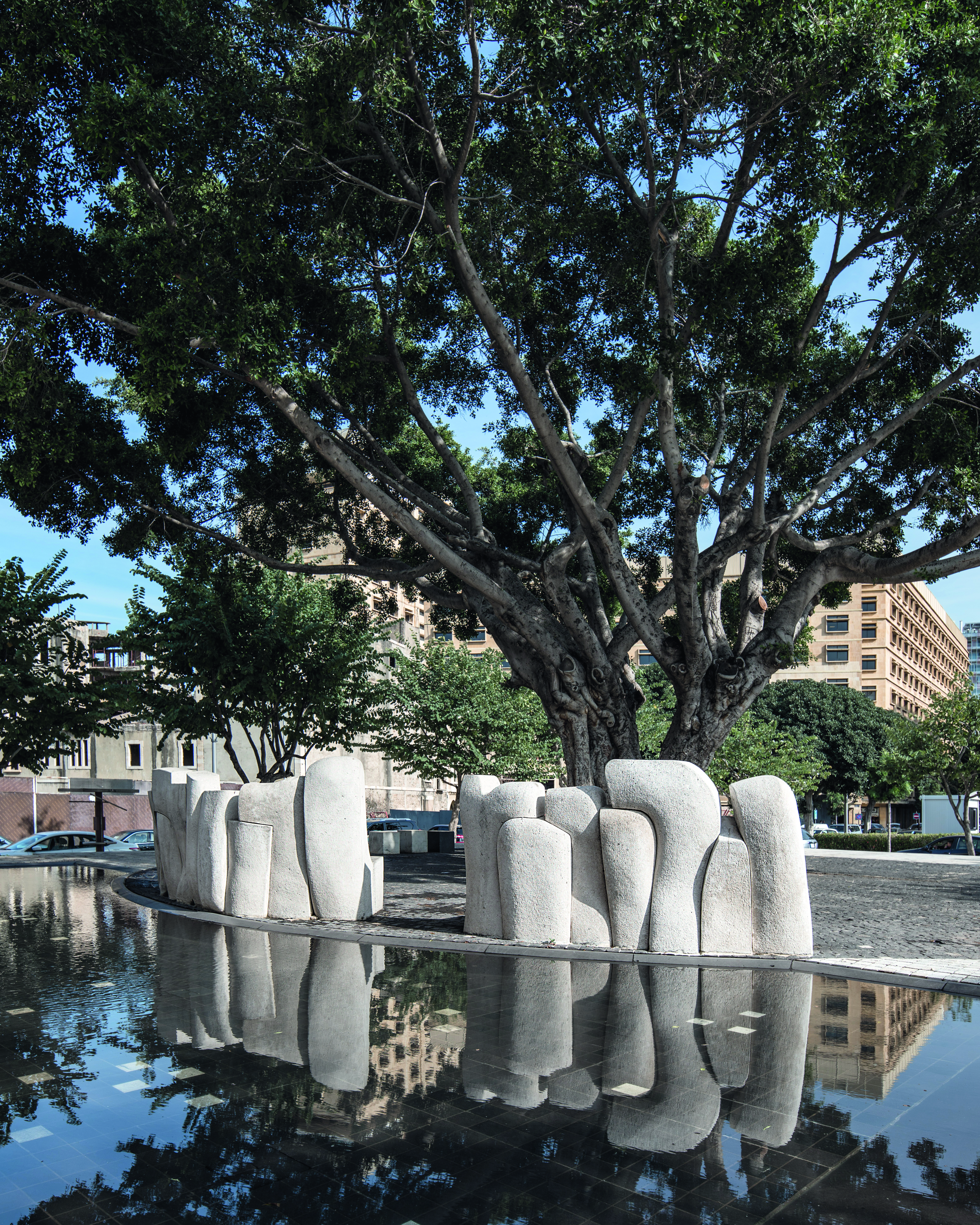 Choucair, a Lebanese abstract artist known for her obsession with geometry, created this bench from seventeen pieces of stone, which she interlocked like pieces of a puzzle into a half-moon shape. The company in charge of downtown Beirut's post–civil war reconstruction purchased the bench for Amir Amin Square and installed it as two pieces. It stands as both artwork and functional urban furniture.
Iceland: RONI HORN
Library of Water, 2007
Bókhlöðustígur 19, Stykkishólmur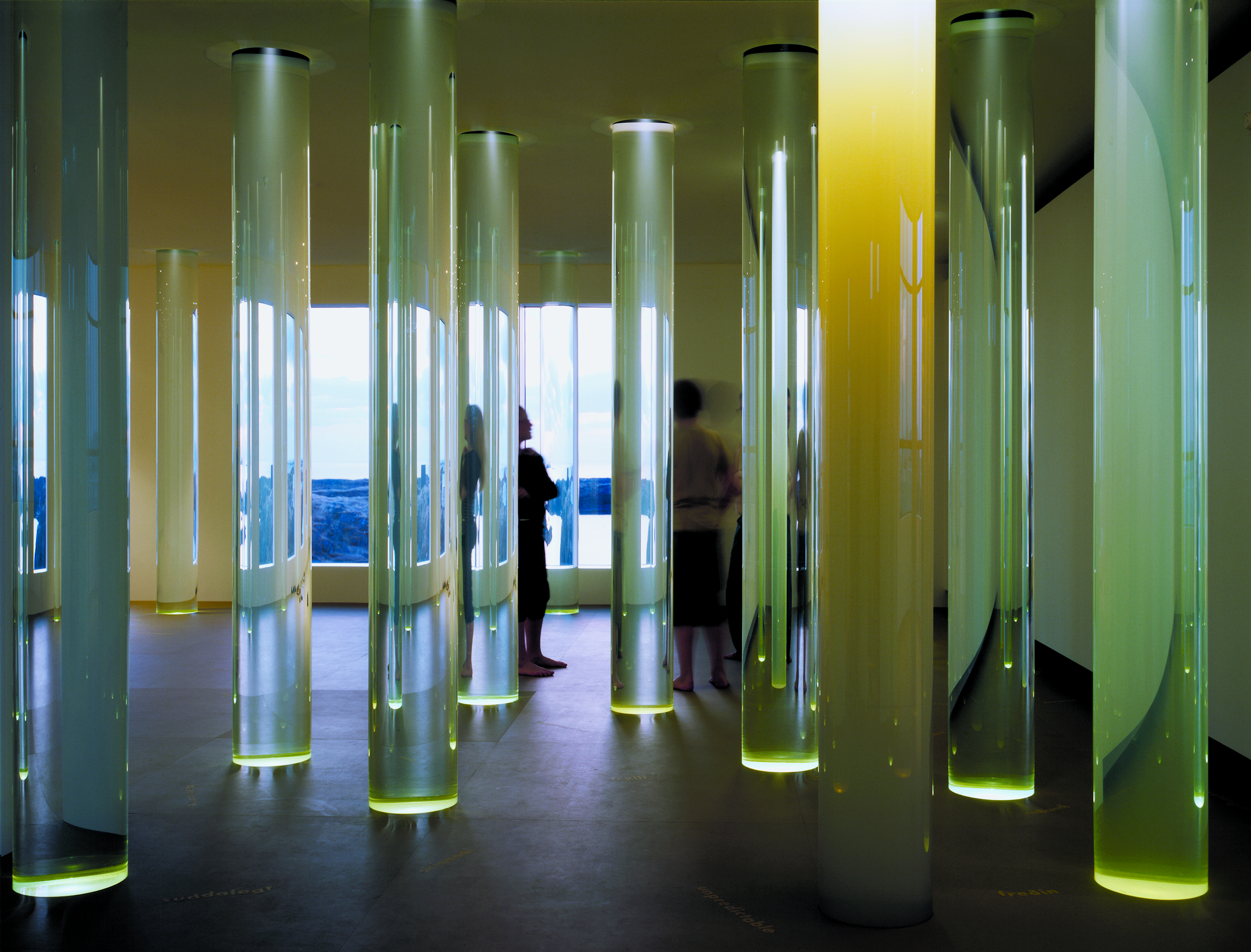 For this installation, Horn transformed a former library building located on a hill in the coastal town of Stykkishólmur. The artist's unconventional library features glass displays of water from different glacial sources in Iceland, archived as if in a library. The space can also be used for community gatherings and reflection.
[related-works-module]
RELATED COLLECTION: